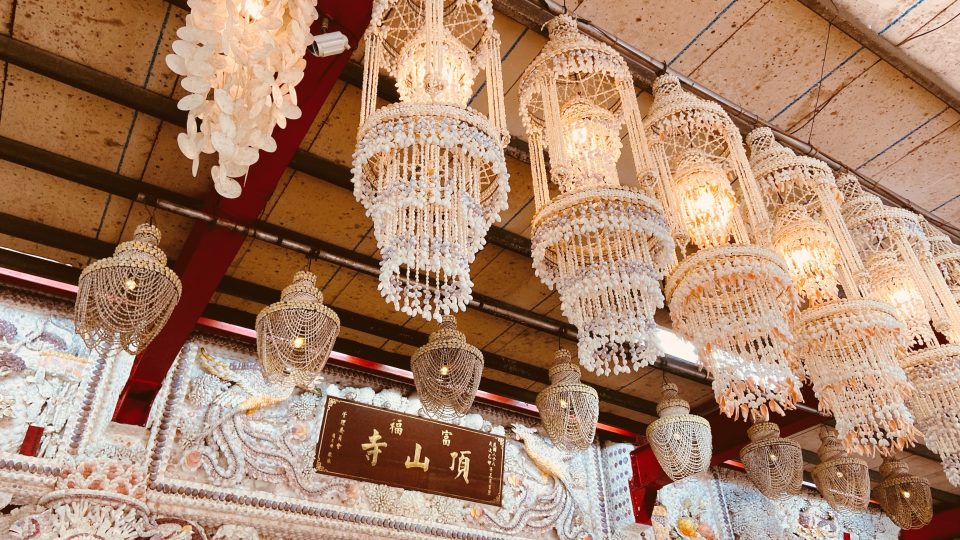 Dingshan Shell Temple | Unique Sea Shell Temple in Taiwan | Zanne Xanne's Travel Guide
When I was a kid, I enjoyed strolling around the beach and collecting the seashells along the shoreline to create my own seashell art crafts. I have seen many creative ideas that made up from sea shells such as keychains, photo frame, jewellery boxes and etc… However, it was my first time to visit a small temple in Taiwan, which is completely made from the sea shells and corals!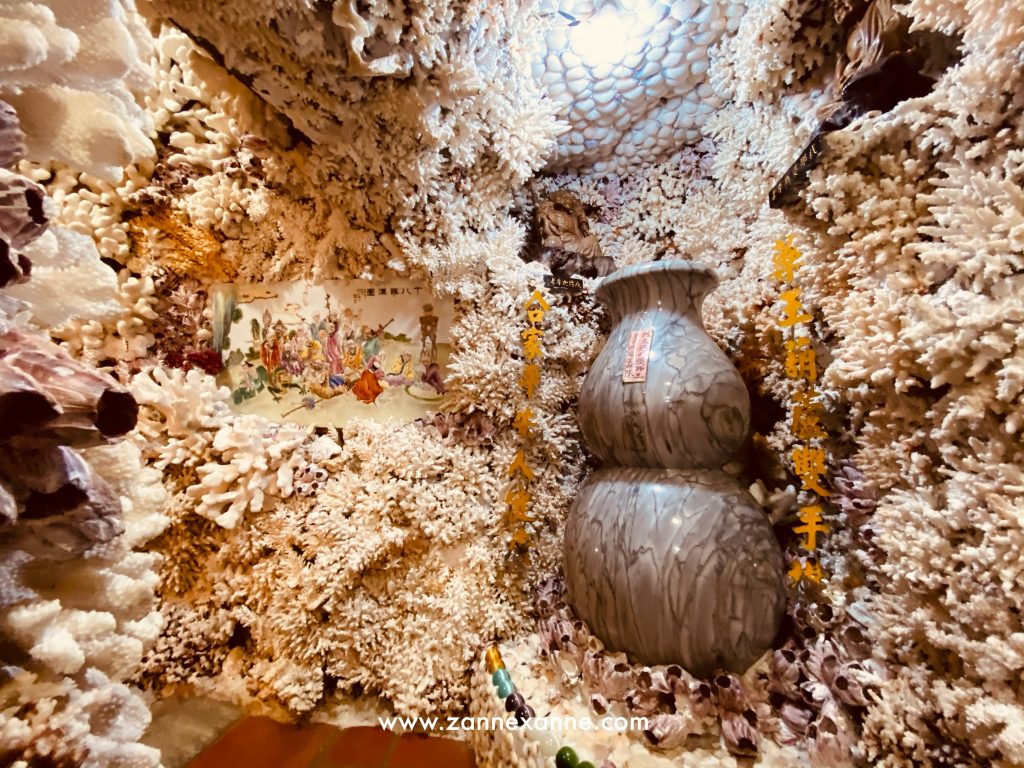 It was really impressed when my Taiwanese friend brought me here and the temple was adorned with countless sea shells and corals that took approximately 2 years to build up such a spiritual and healing place. Due to the creative and unique interior, Dingshan Shell Temple | 頂山貝殼廟 has attracted a significant number of believers and visitors to visit the temple.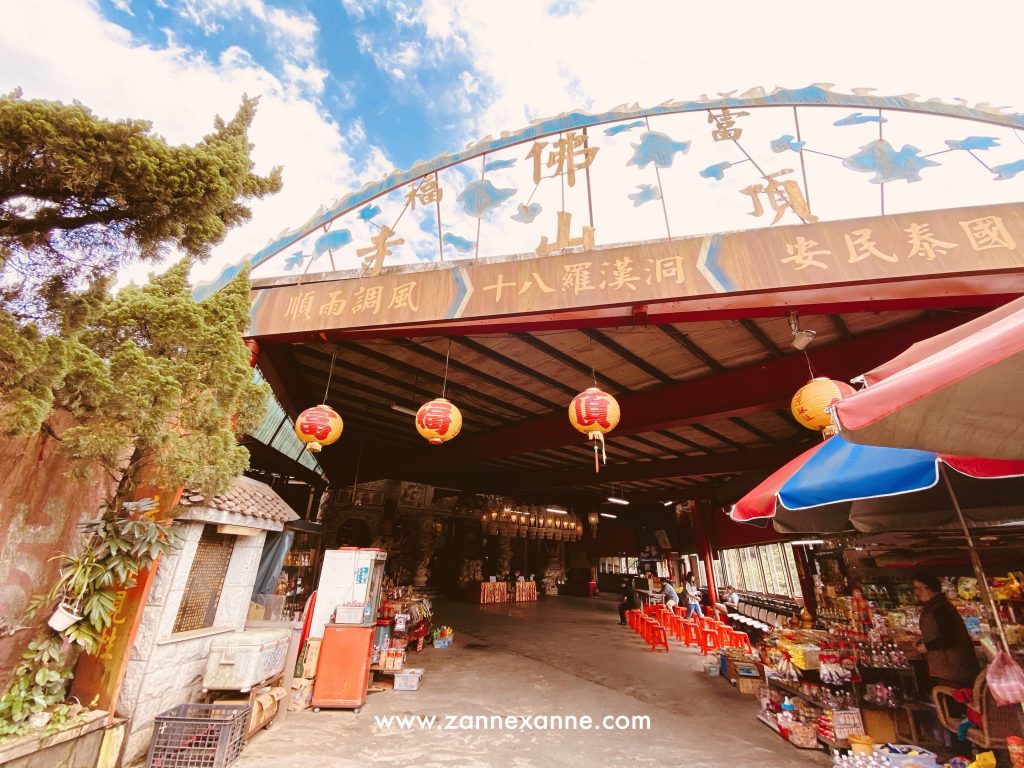 Located in the hills close to Sanzhi of northern Taiwan, Dingshan Shell Temple | 頂山貝殼廟 has a small tunnel with a lot of Buddhist gods on the wall which decorated with plenty of sea shells and corals that has added extra mystery to the religious site and make you wonder you are in a palace under the sea!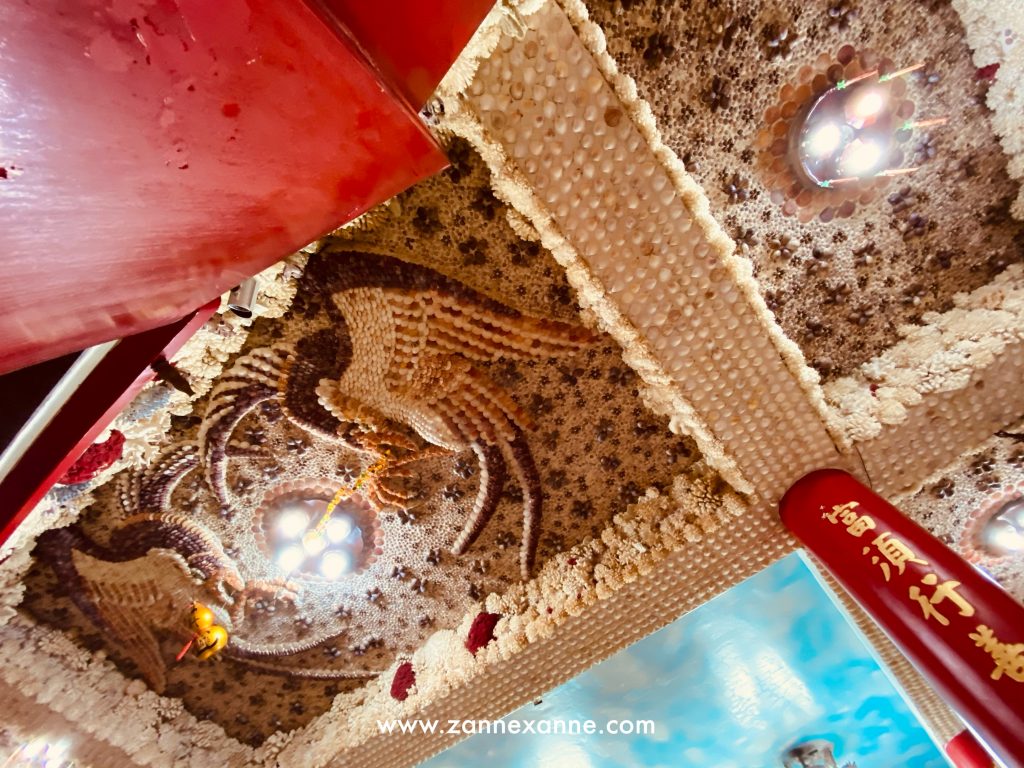 Dingshan Shell Temple | 頂山貝殼廟 has a spacious car park and it looks inconspicuous and old from the outside appearance. I wasn't even sure that we were at the right place at first when we judge the temple based on the appearance only. However, we spot two dragon-headed marine turtles guarding the entrance of Dingshan Shell Temple | 頂山貝殼廟 upon arrival and the entrance was free of charge. Don't worry that you will be hassled for donation.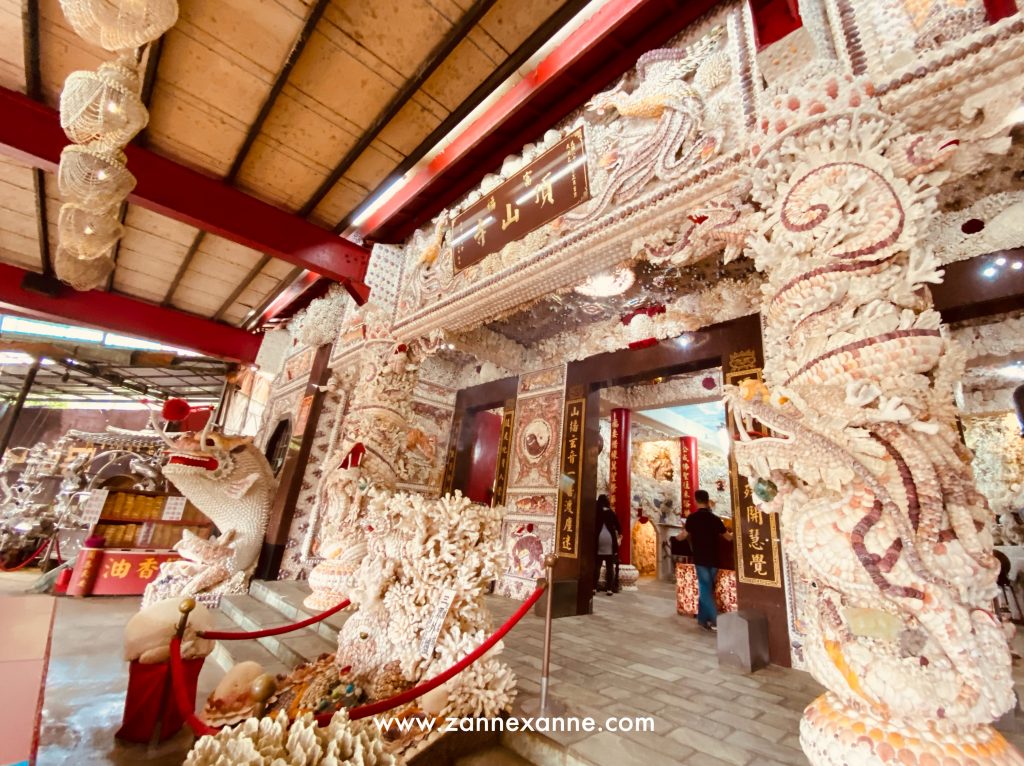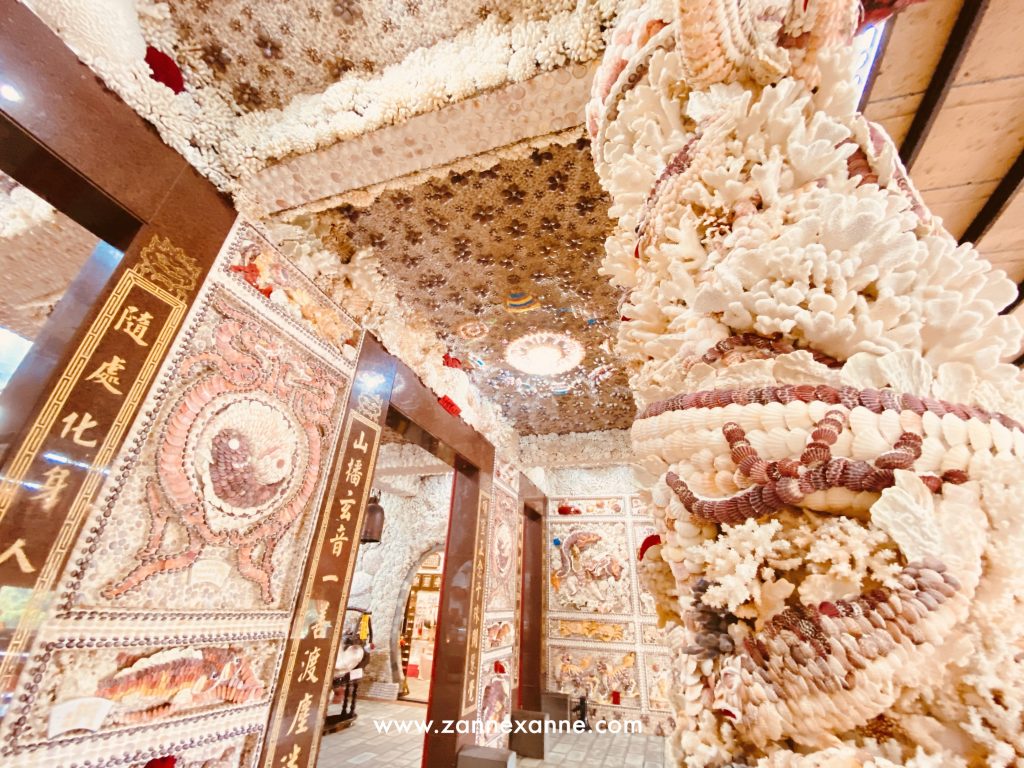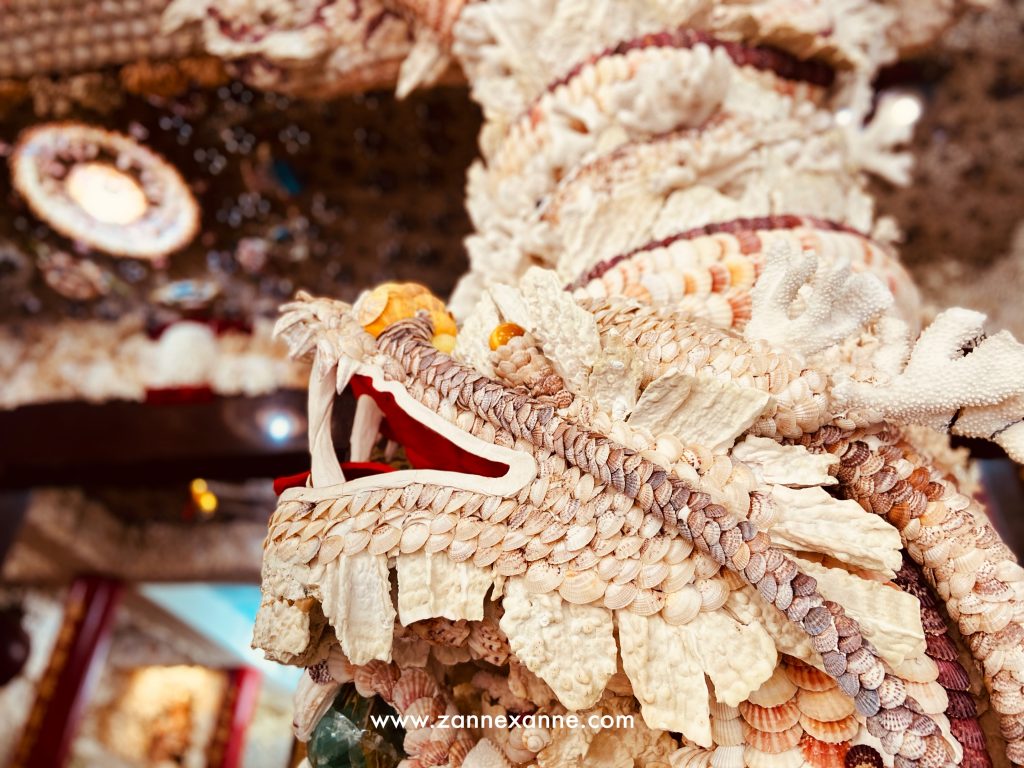 There was a big sycee or also known as Yuanbao 元寶 at the living hall of Dingshan Shell Temple | 頂山貝殼廟 that may bring good fortune to your life when you rub it. Sycee was actually a type of ancient gold or silver currency that has been used under the Qing Dynasty. It wasn't made by a central bank which in consequence the shape and the amount of sycee itself. However, nowadays sycee has become a symbol of wealth and prosperity that normally found in Chinese culture especially during Lunar New Year.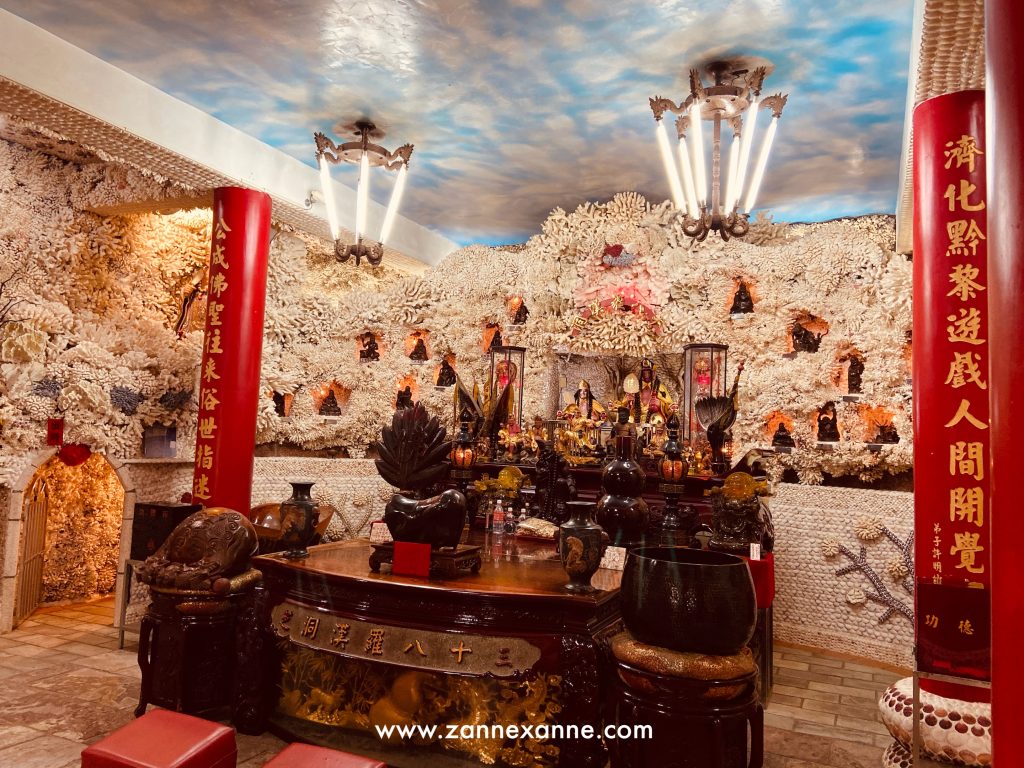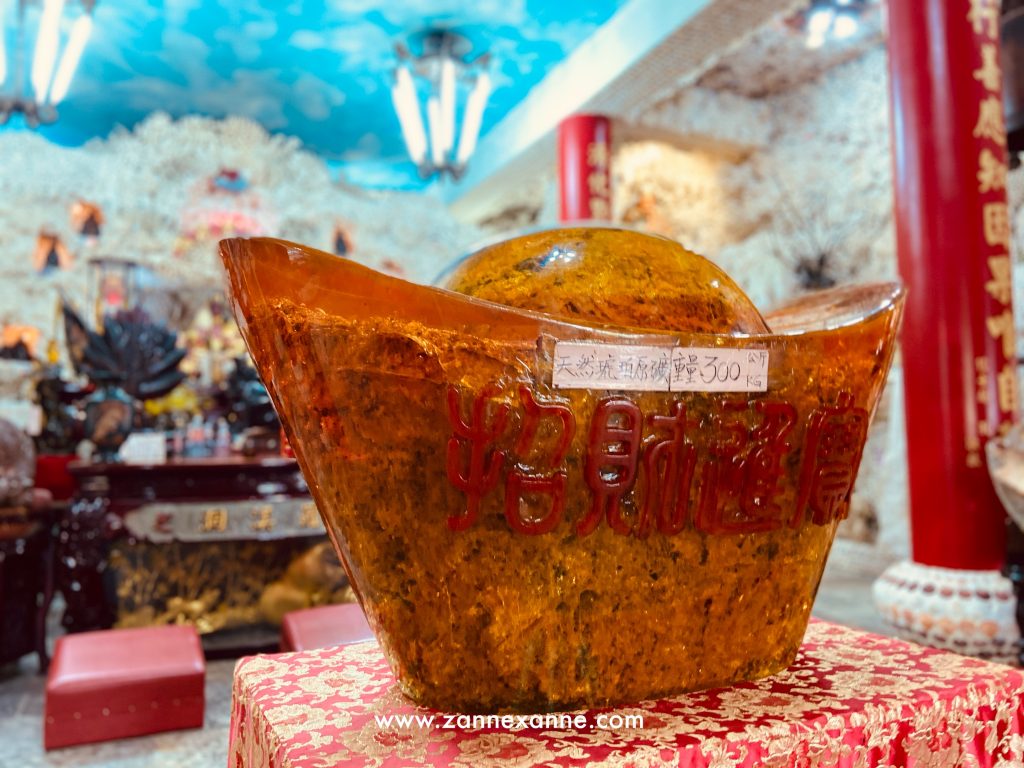 There is also a 1.5m tall tunnel inside Dingshan Shell Temple | 頂山貝殼廟. Visitors are encouraged to show their respect by burning a stick of incense and bend over the body in order to walk through the whole tunnel.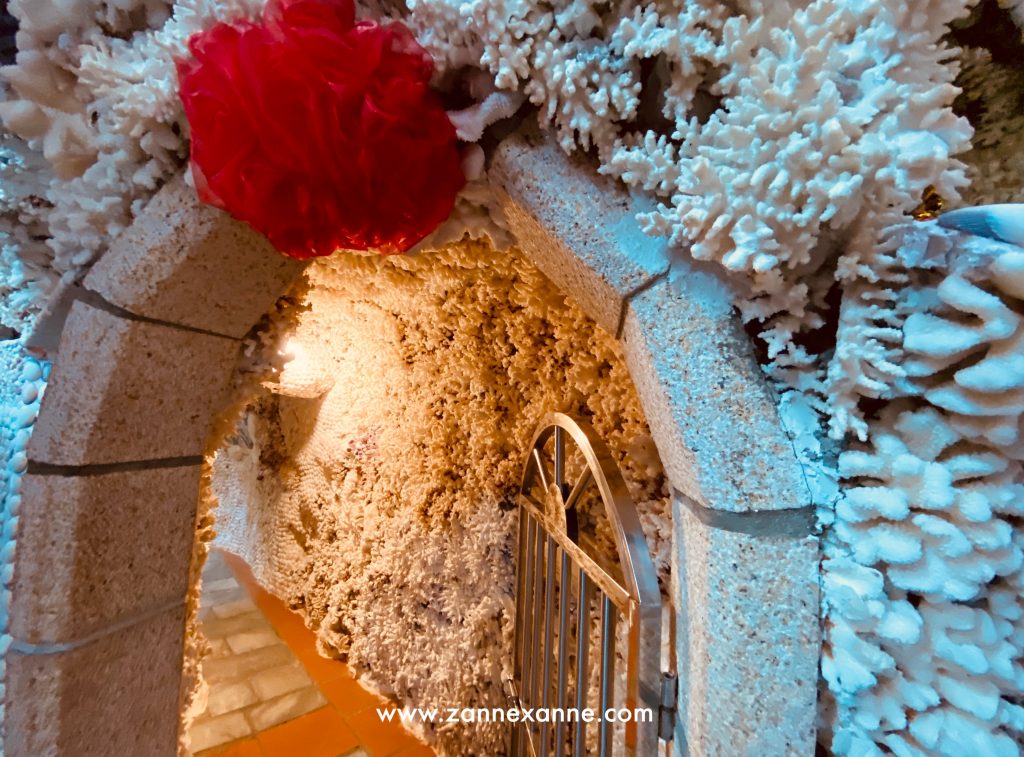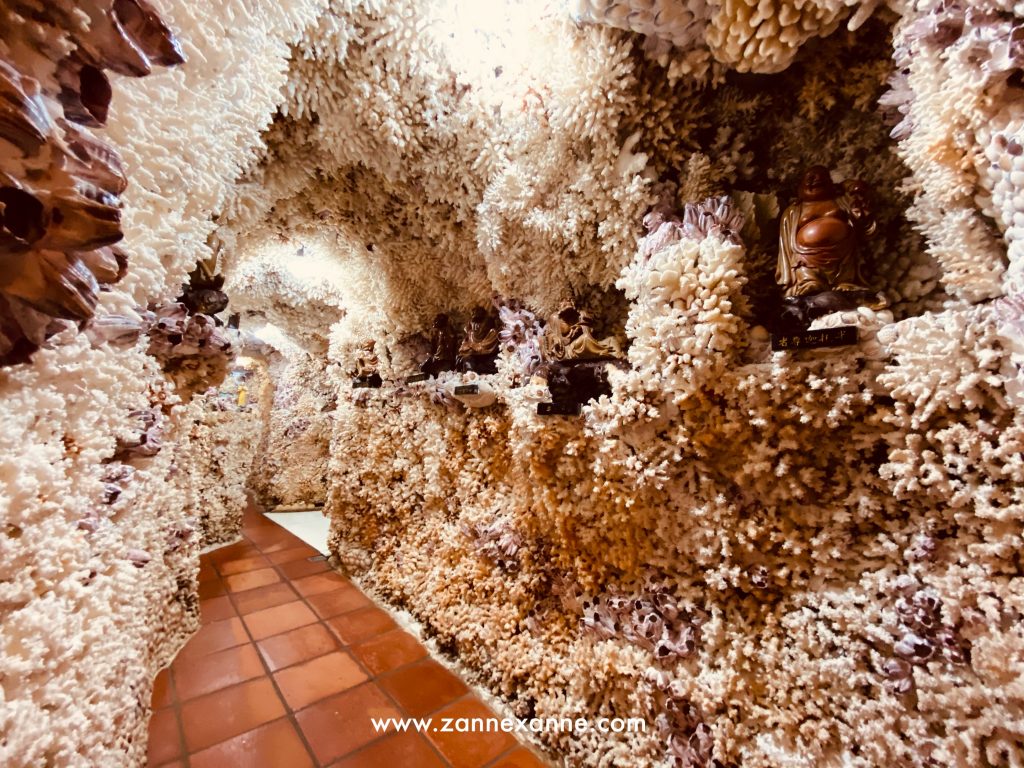 In addition, visitors supposed to drink a jug of wine first as respect before entering the tunnel as the tradition was actually represented the primary deity Ji Gong (濟公) who love to drink wine.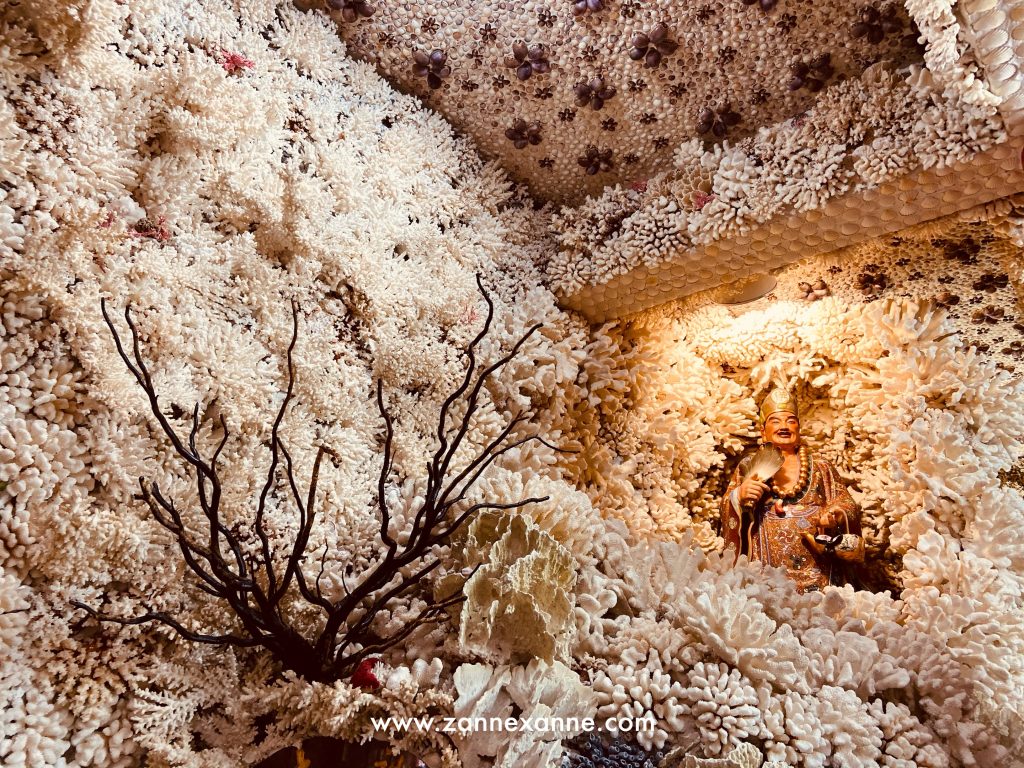 Dingshan Shell Temple | 頂山貝殼廟 also worship multiple Boddhisatva and the Eighteen Arhats. Eighteen Arhats was actually a Buddhist adept which attended a state where reincarnation is no longer needed and Nirvana lays ahead.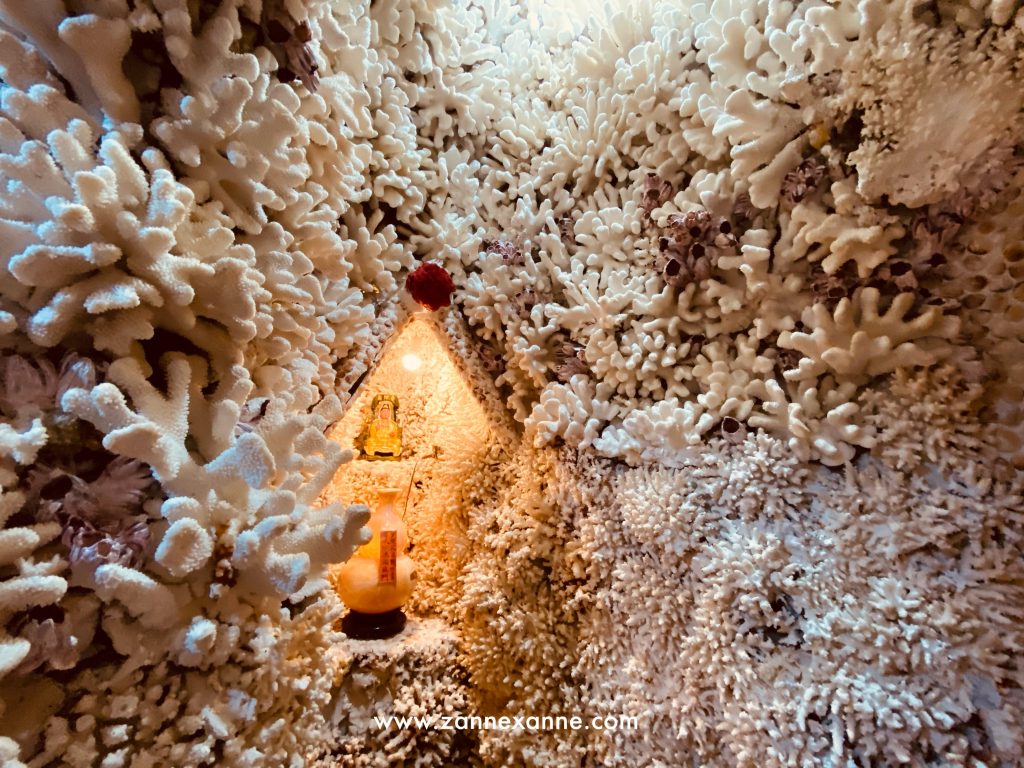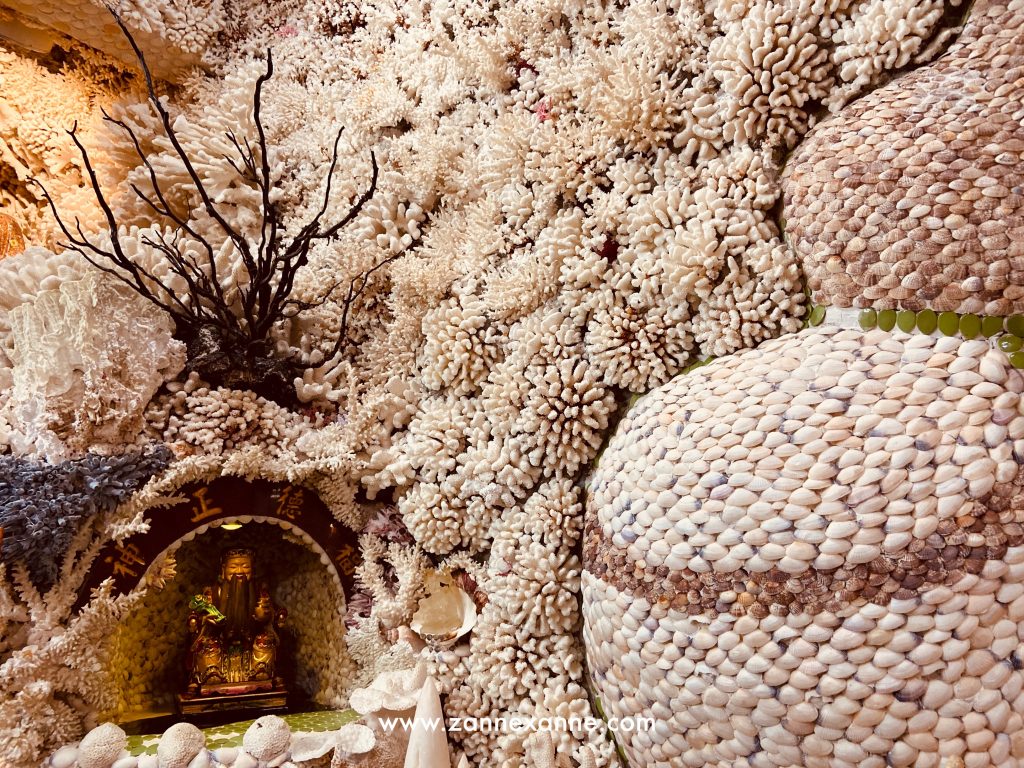 There were plenty of small shops selling various types of temple souvenir and handicrafts that mostly made up from the seashells and corals. Some of them were actually unique and beautiful too! Don't forget to show your support to them when you have a chance to visit the temple!
Dingshan Shell Temple | 頂山貝殼廟 has a unique and interesting ocean-like appearance that manage to attract plenty of believer and visitors to visit the temple yearly. The front façade of the temple was replaced by the seashells dragon pillars and sea dragon door guardians that made the artistic detail to the next level! I strongly recommend Dingshan Shell Temple | 頂山貝殼廟 as one of the MUST VISIT temples in Taiwan as it's not an ordinary architecture building that can be found anywhere.
DINGSHAN SHELL TEMPLE | 頂山貝殼廟
No.69, Erpingding, Sanzhi District, New Taipei City 252, Taiwan
RATING
⭐⭐⭐⭐☆