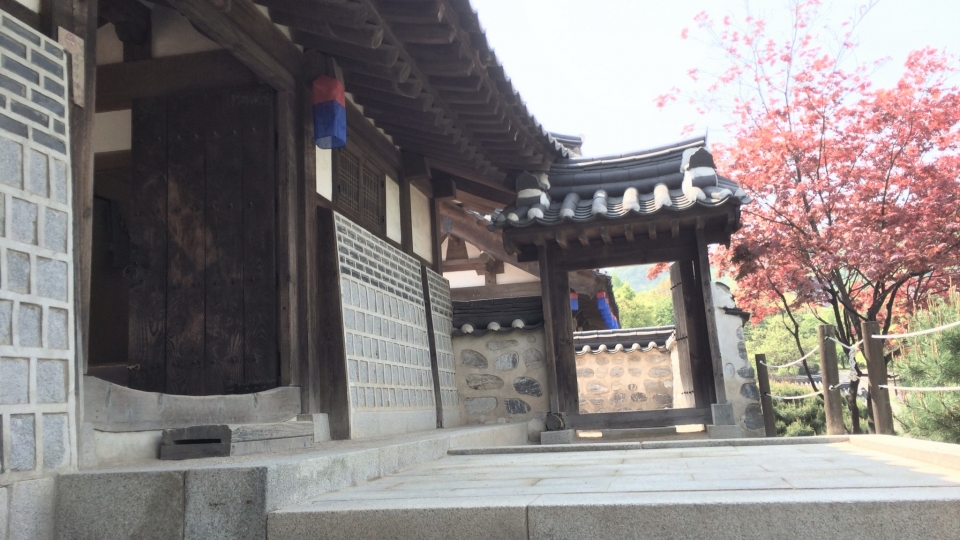 10 Must Visit Places in Jeju | Zanne Xanne's Travel Guide
It has been a year since my last trip to Jeju where I spent my 4D3N in this lovely island. Well, I know this is a quite backdated post however I still have friends asking for some info about my Jeju's trip. Renting a Car is one of the best option to travel around Jeju island if you are able to drive. You will get to see and enjoy the stunning view while driving along the coastal roadway. Click HERE to find out more about the promotional price for 🚗 car rental in Jeju. Don't worry if you can't drive, you may go for JEJU ISLAND ONE DAY SMALL GROUP TOUR with minimum of 2pax for sightseeing around Jeju Island as well.
1. LOVELAND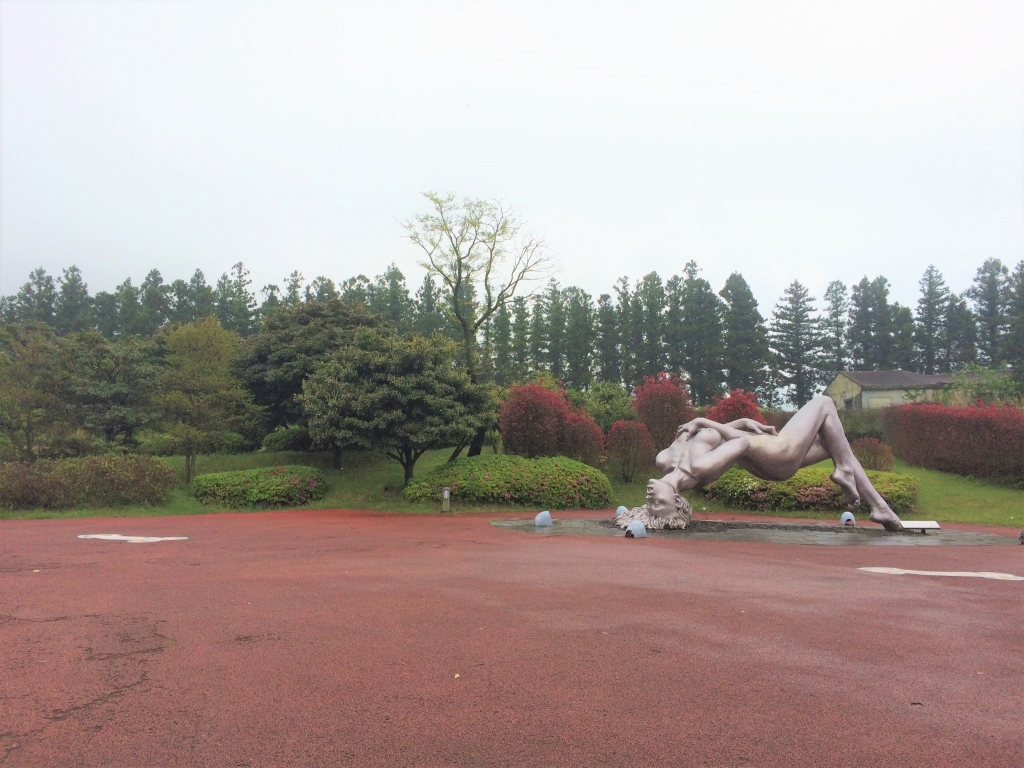 Make sure you are above the age of 18 to visit this special outdoor sculpture park which focus on the theme of sexuality and eroticism. There are about 140 sculptures in the park and all of them are the artworks from the student of Hongik University.
Operation Hour ♥ 9am onward | Admission Fees ♥ 7,000 won |Discount Ticket
2. YONGDUAM ROCK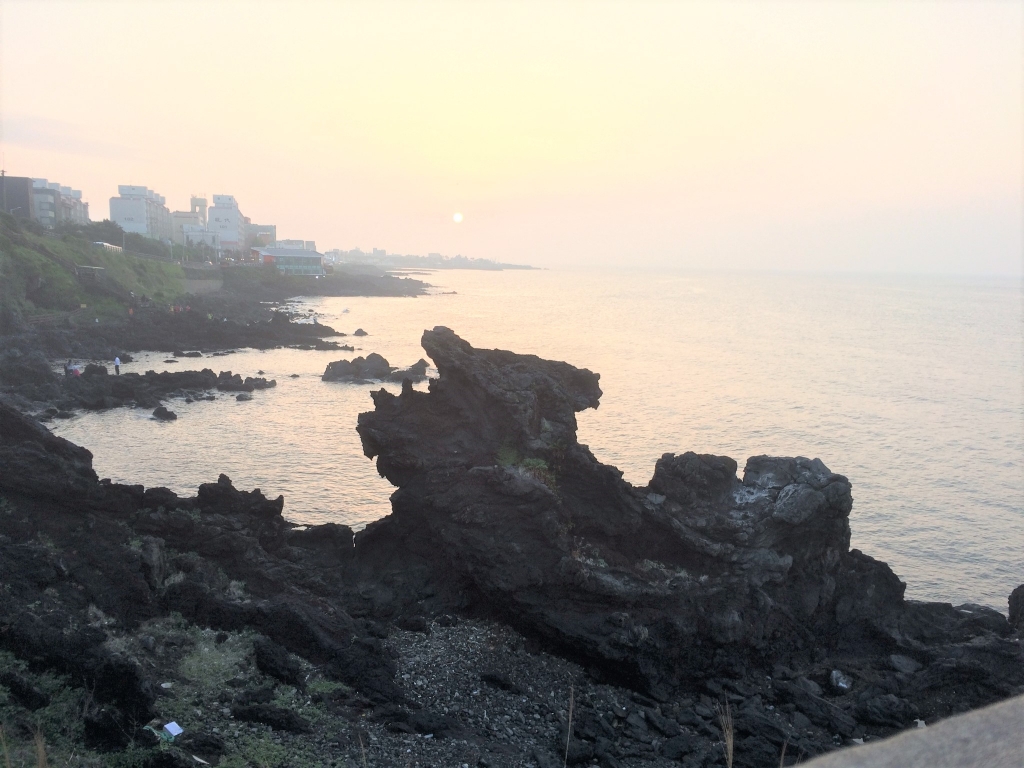 Yongduam Rock, also known as Dragon Head Rock is a formation of rocks and situated in the north part of Jeju City. It was created by the strong winds and waves over a thousand years. You can catch a nice view here during sunset and remember to check out the correct angle of the rock.
Operation Hour ♥ Anytime | Admission Fee ♥ 2,000 won (Adult) 1,000 won (Child)
3. TESEUM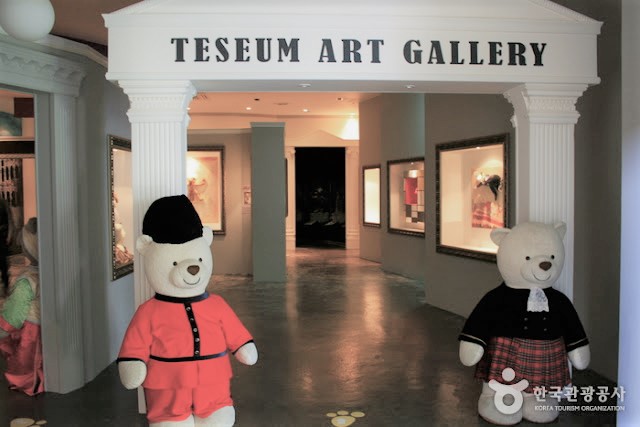 Teseum is one of the teddy bear museum in the world to exhibit all of teddy bears such as wildlife animals, marine animals, flowers, birds and etc. Unlike others teddy bears museum in Jeju, Teseum allows visitor to touch and hug the bears. It is just like an indoor teddy bear playground which allow visitors to take pictures with them!
Operation Hour ♥ 8.30pm-7.30pm | Admission Fee ♥ 8,500 won (Adult) 4,500 won (Child)
4. O'SULLOC MUSEUM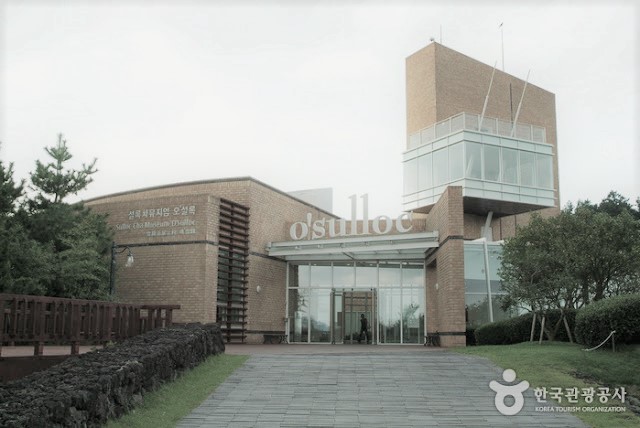 It is one of the best museums in Jeju to learn about Korea's tea culture. It allows visitors to enjoy unique O'sulloc teas and relax next to the lotus pond in the indoor garden. Moreover, you can enjoy the view of the nearby green tea fields from the observatory desk at second floor.
Operation Hour ♥ 9.00am – 6.00pm | Admission Fee ♥ Free
5. HELLO KITTY ISLAND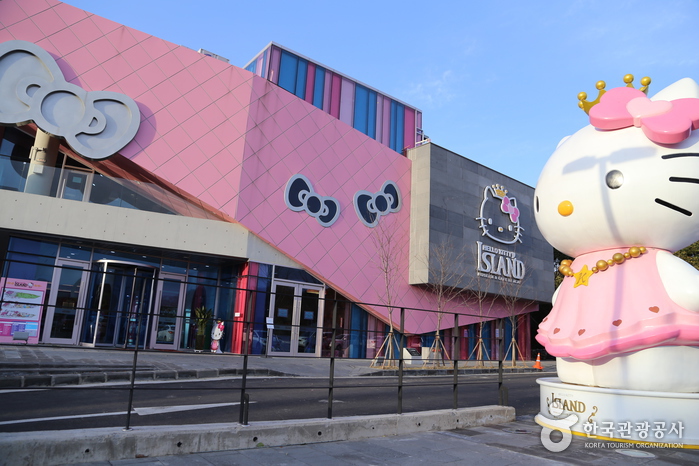 Another pinky world for Hello Kitty's fan there! Hello Kitty Island consists of various exhibits such as History Hall, Art Education Hall, Music Education Hall, Art Gallery, World Gallery, Hello Kitty;s Café, 3D Theater, gift shop and more.
Operation Hour ♥ 9.00am – 8.00pm | Admission Fee ♥ 12,000 won (Adult) 9,000 won (Child) |Discount Ticket
6. JEJU STONE PARK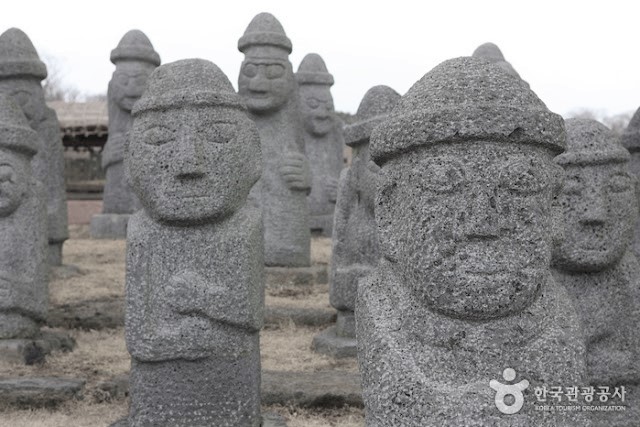 Jeju Stone Park was inspired by Jeju's myth, stone and spirit. It provides a historical and cultural space about how Jeju is geologically formed. The legend about Seoulmundae Halmang (Grandmother Seolmundae) who created Jeju Island, the stone of Obaek Janggun (The 500 Generals) and Dolhareubangs (Stone grandfathers) are the famous attractions in the park. Ideally, I advise to spend 3-4 hours here because the park is really big and they have some hidden Korea's traditional village too waiting for you to explore.
Operation Hour ♥ Close on first Mon every month | Admission Fee ♥ 5,000 won (Adult) 3,500 won (Child) | Discount Ticket
7. JEJU GLASS CASTLE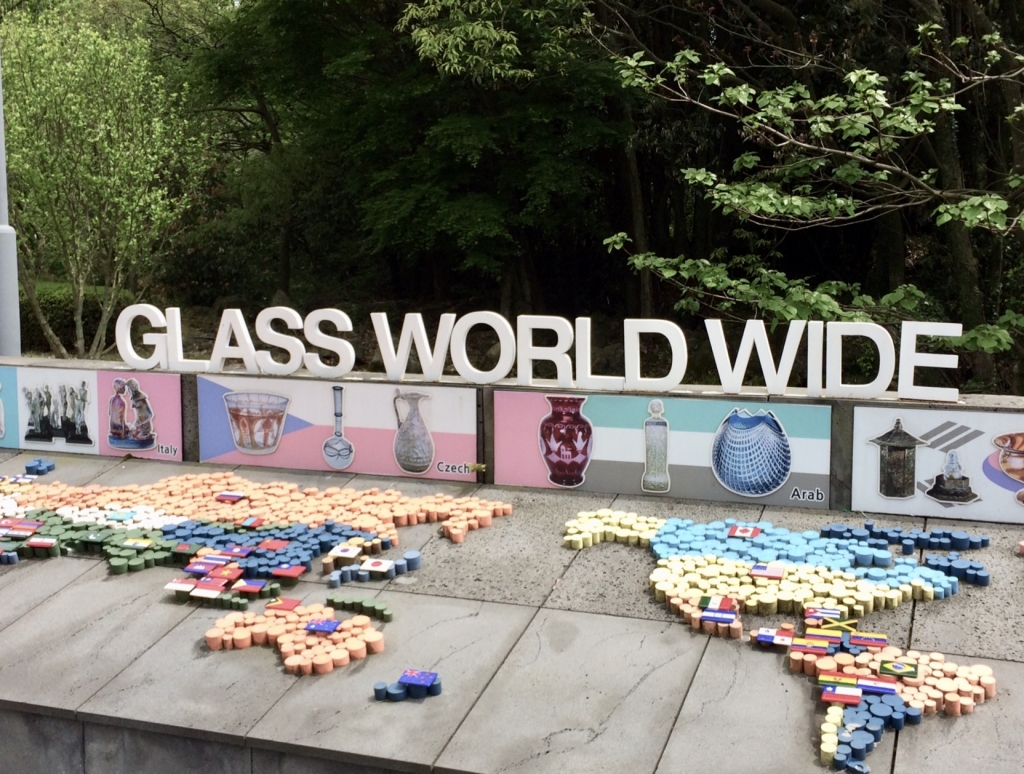 Jeju Glass Castle is a colourful glass art theme park with its magical atmosphere. Visitors can experience the glass blowing and making such as glass ornaments, glass balloons and glass bottles here.
Operation Hour ♥ 9.00am – 6.00pm | Admission Fee ♥ 9,000 won (Adult) 7,000 won (Child) | Discount Ticket
8. SAMSEONGHYEOL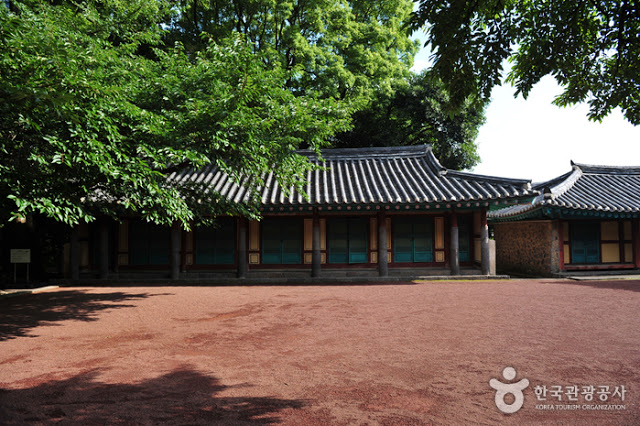 According to the legend, the 3 founders of the Tamna Empire (Go, Bu and Yang) from the ground at a spot now marked by Samseonghyeol means "3 clans' holes". They lived by hunting and married to 3princess from Byeokrangguk who came to shore in a wooden box. The princess brought them some items which then eventually helped to establish the agriculture in Jeju. It takes about 30 mins to explore this place. Click HERE for more info.
Operation Hour ♥ 8.00am – 5.30pm | Admission Fee ♥ 2,500 won
9. ECOLAND THEME PARK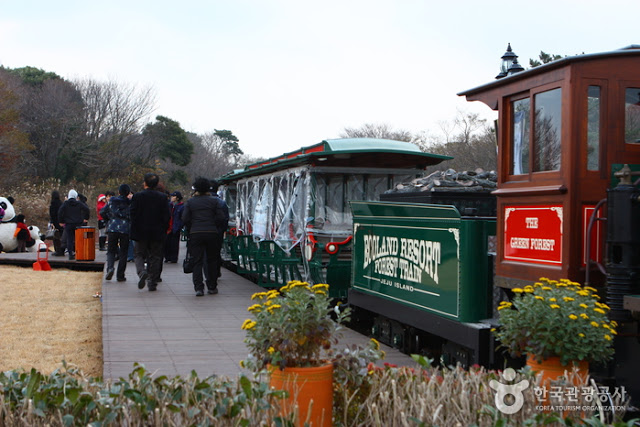 Ecoland wishes to bridge people with the nature. They provide an opportunity to the visitors to explore the Gotjawal Forests with Lincoln Locomotive (1800's steam powered Baldwin train). Besides that, visitors can see a variety of plants and insects while touring around with the special train. There are also many other attractions to explore such as Eco Bridge, Eco Windmill, Picnic Garden, Floating café, Eco Road … Click HERE for more info.
Operation Hour ♥ 8.00am –5.00pm | Admission Fee ♥ 12,000 won (Adult) 1,000 won (Child)
10. CHEONJIYEON FALLS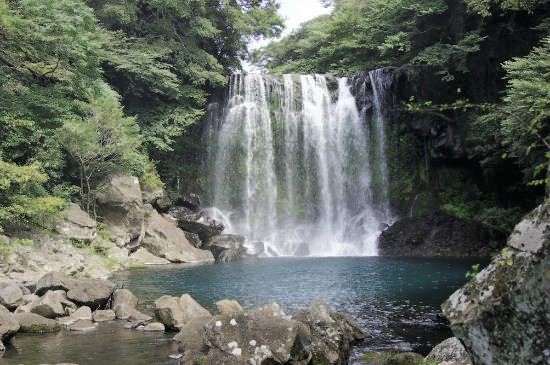 Cheonjiyeon means "God's pond" derives the name from the legend of seven fairies from Heaven came down to the pond with stairs of cloud and bathed in the water. If you visit the falls on May during their Seven Fairies Festival, don't forget to bring along your swimsuit to enjoy the fun there! Click HERE for more info.
Operation Hour ♥ Closed at 9pm