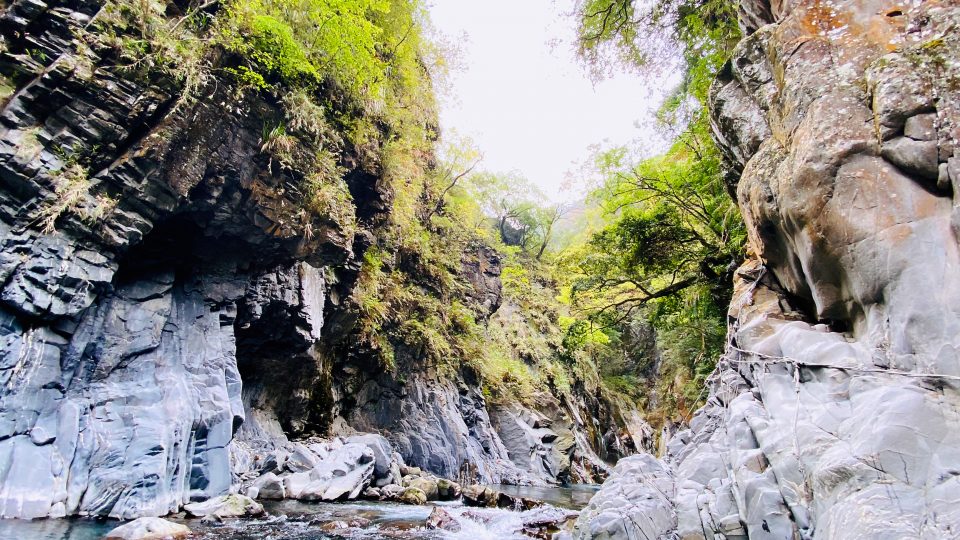 Camping In Taiwan – Must Know | PART 1 | Zanne Xanne's Travel Guide
With two thirds of the island covered by the mountains, Taiwan is renowned for its stunning and breathtaking scenery. This was my second visit here and I decided to explore and experience the beauty of Taiwan's mother nature via camping. As a beginner and also foreigner to camp in Taiwan, here are some of the basic MUST KNOW that I would like to share :
1.NO TRESPASSING  & CAMPING IN PROTECTED AREA
Camping is only allowed in certain area or a particular spot with sign written. Furthermore, camping in National Parks or beaches is usually banned unless you have applied in advance and seek approval from the camp ground.
2.ILLEGAL TO CAMP ON THE ROADSIDE
For the land or roadside that is not clearly marked, there is always a risk and illegal to camp especially at the private property. It's better to ask the local people when you're in doubt.
3.NO DESTRUCTION OF PRIVATE PROPERTY & FACILITIES
No destruction of private property and facilities is allowed, although you have paid or seek approval to camp from the camp ground.
4.NOT ALL CAMPSITES ALLOW CAMPFIRES
Due to the safety issue, not all campsites allow campfires. However, some of the campsites provide designated areas or fire pits for fire.
5.BEST TIME TO CAMP DURING OCTOBER TO APRIL
The best time to camp in Taiwan is usually during October to April especially the temperature is low, less rain and no typhoons. It is also Taiwan's autumn to spring season, which is the optimal camping time where the weather is less hot and steamy.
6.NO LITTERING
No littering is allowed and pick your trash wherever you go. Leave no trace behind to keep the mother nature clean and pristine.
7.SEGREGATE THE GARBAGE
Taiwanese has the garbage segregation's culture that helps to eliminate Taiwan's waste issue. Moreover, garbage segregation also helps to reduce the pollution and preserve the mother nature.
8.CHECK WEATHER FORECAST
In order to limit unexpected surprises, remember to check the weather forecast frequently wherever you camp, so that you can plan your camping trip in advance.
9.BE PREPARED FOR RAINING DAY
Be prepared for raining day and try to camp under a shelter campsite. Make sure your tent or caravan is waterproof too.
10.SHOWER MAY BE A PROBLEM
Not all the campsites provide a place for shower, especially the free campsites. Hence, be prepared that shower may be one of the issues when camping in Taiwan.
11.BEWARE OF POISONOUS SNAKES AND SPIDER
Please be cautious when camping or hiking as there are plenty of poisonous species snakes and spider around the bush. Save and call 119 immediately when you are bitten.
12.DO NOT FEED WILD ANIMALS
You will see plenty of wildlife along your camping and hiking journey, for instance formosan rock monkey, squirrel, black bear, wild boar, sika dear and etc. Do not feed the wild animals as it may cause injuries and spreading of unknown disease to human.
13.HUNTING IS PROHIBITED
Hunting wildlife is prohibited in Taiwan and only Taiwan aborigines are allowed to hunt as hunting used to be their culture and tradition.
14.MOSQUITO REPELLENT IS A MUST
Mosquito repellent is a must during camping in order to keep the bug away and out of your tent, especially the native species of blood sucking insect – "Forcipomyia Taiwana", tiny black mosquitoes.
15.BASIC FIRST AID KIT
Almost everyone needs a first aid kit at some point. You have to be prepared for any emergencies or accidents while camping. Hence, prepare a basic first aid kit for outdoor such as medication, bandage, antiseptic wipes, eye drops and etc to help with potential problems.
Last but not least, don't forget to follow my IG and stay tuned for more updates and useful camping guide again in Taiwan from zannexanne.com! 😉😉😉