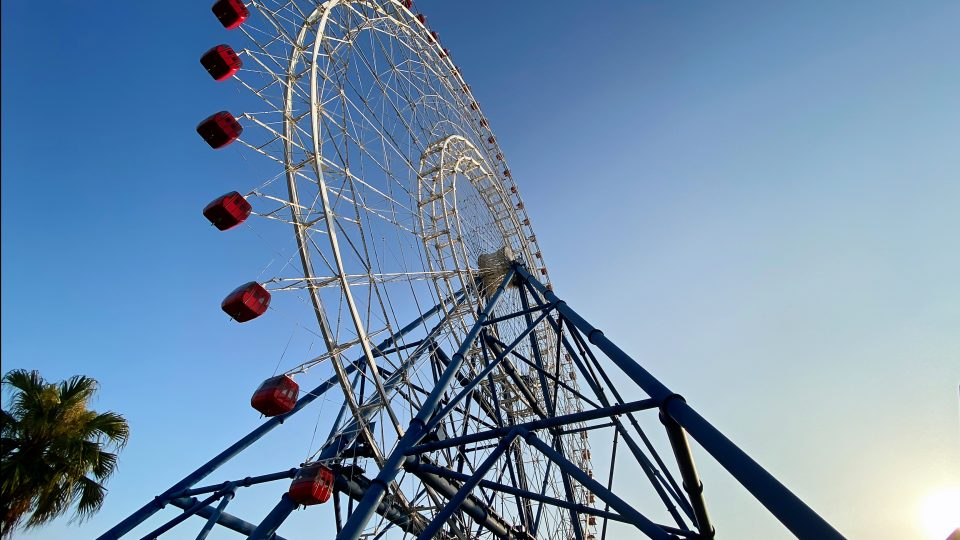 Sky Dream Ferris Wheel ~ The New Landmark Of Taichung | Zanne Xanne's Travel Guide
Almost every city has their own iconic Ferris Wheels and Sky Dream that located in Taichung has the tallest elevation of 384 meters, diameter of 120 meters and 60 of luxury observation carriage which also known as the biggest Ferris Wheel in Taiwan.
With the awesome and spectacular views that may be seen from 3 national highways, High Speed Rail Train and the international airport, Sky Dream allows visitors to experience the beautiful scenery from day until night.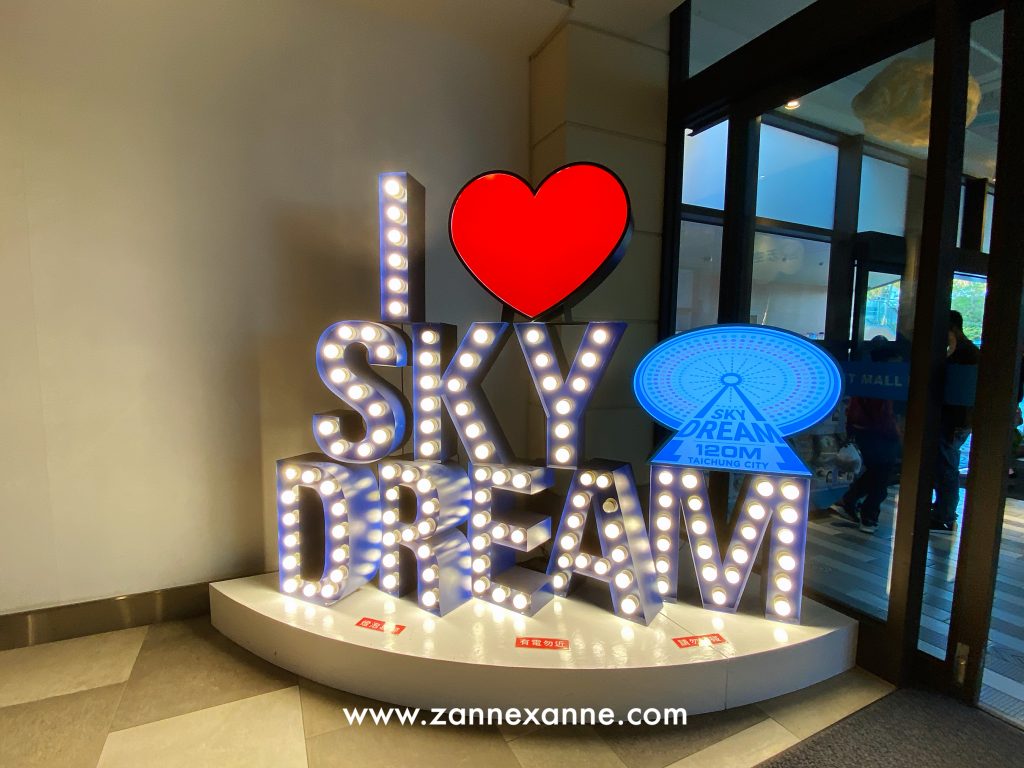 LOCATION
Sky Dream was located in Lihpao Land, one of the exciting and child-friendly theme parks in the northern Taichung City district of Houli which is a comprehensive resort that full of entertainment, recreation, accomodation, dining and shopping outlet. Sky Dream is also situated at the center between Lihpao Outlet Mall, Mala Bay Water Park and Lihpao Land Amusement Park.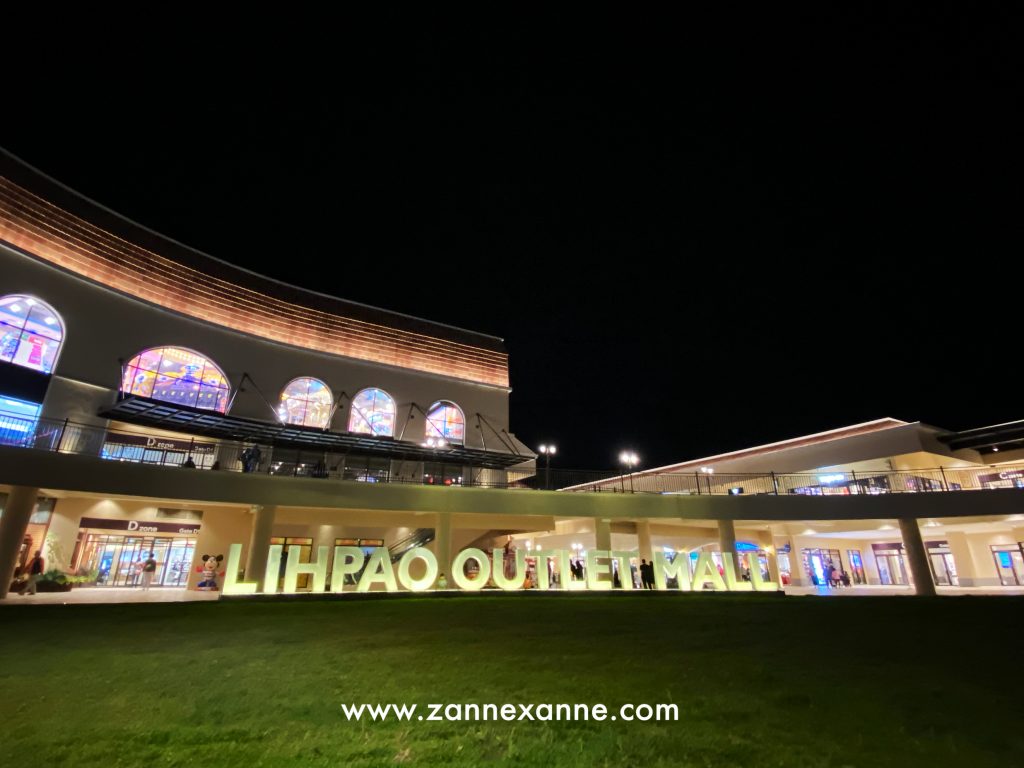 OPERATION HOUR
LAST ADMISSION is half an hour before closing time, while the LAST TICKET will be sold one hour before closing time.

ADMISSION FEE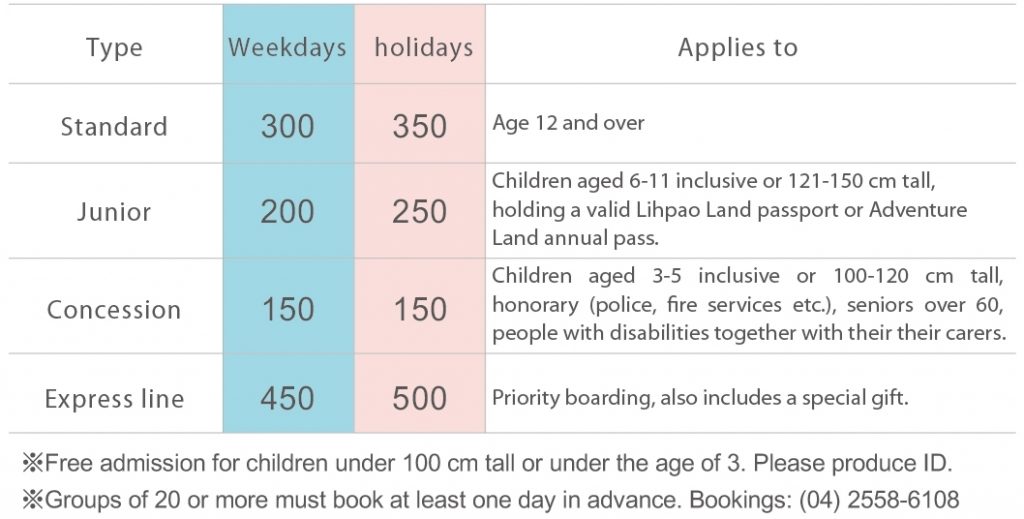 HOW TO GO
A regularly scheduled FREE shuttle bus is available from: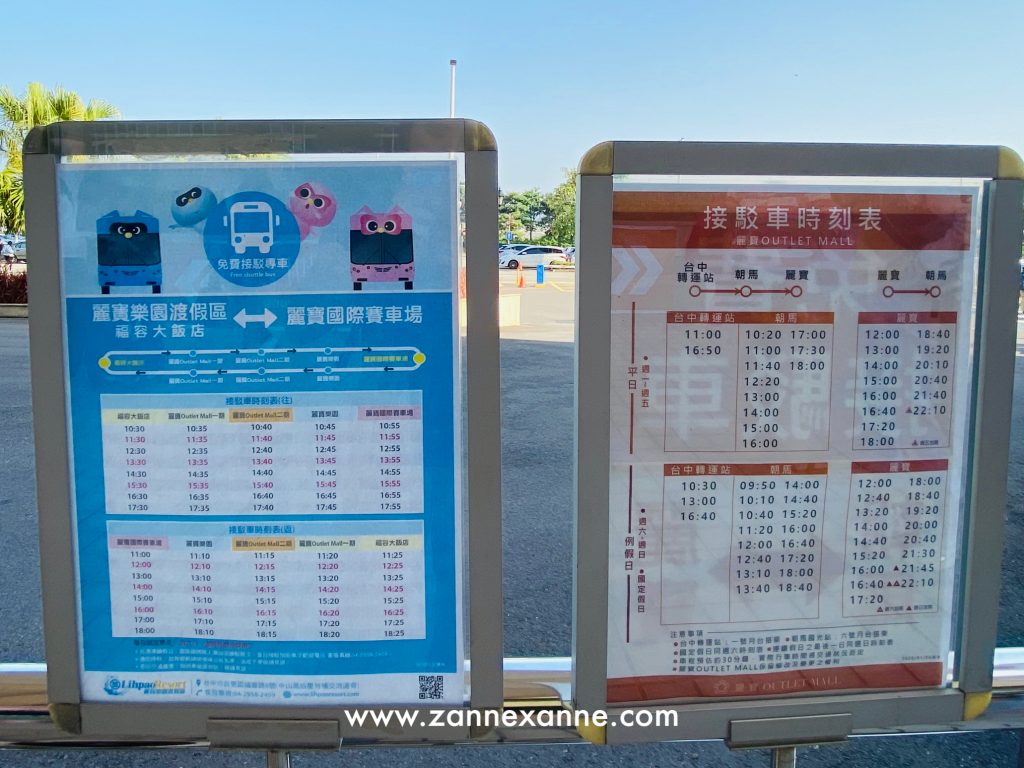 🚌  Chaoma Kuo-Kuang Bus Station Terminal 3 (朝马国光)
🚌  Yamay Sugar Factory (Fengyuan Bus Sign)
🚌  Houli TRA Station (in front of Houli Elementary School)
🚌  Taichung High Speed Rail Station
Sky Dream dominates the skyline and offers a stunning view at the same level of the observation deck at Taipei 101. It is the tallest Ferris Wheel in Taiwan and the seventh tallest in the world which aim to attract a million riders annually. Sky Dream is definitely an ideal place for lovely couples and a romantic date!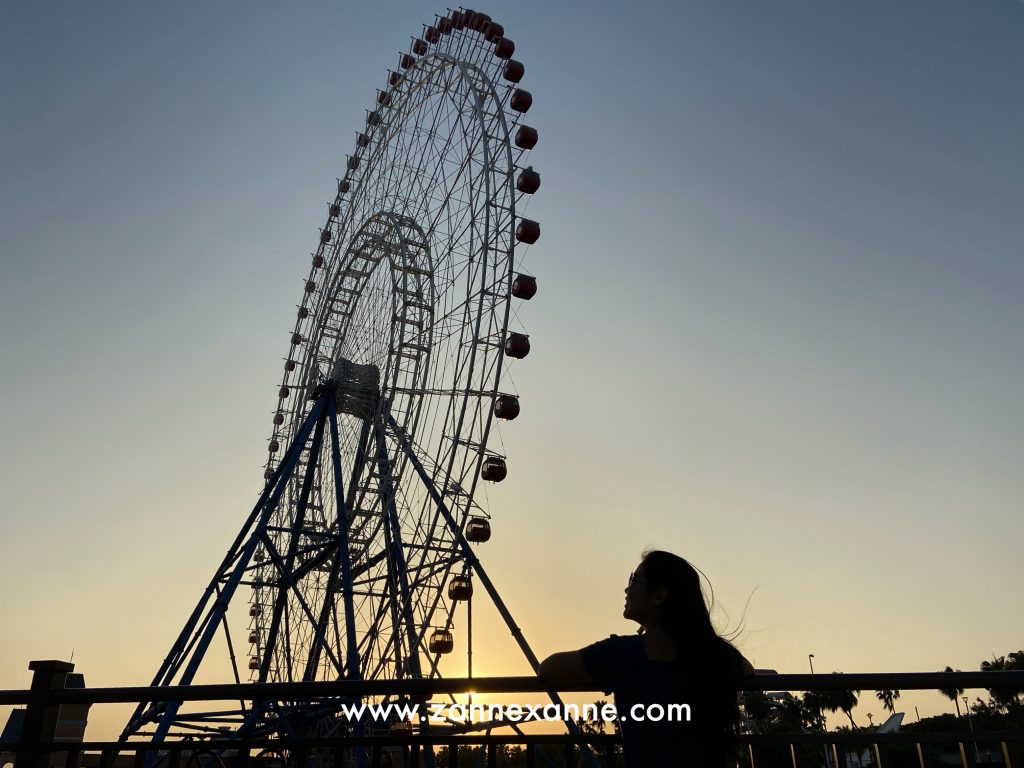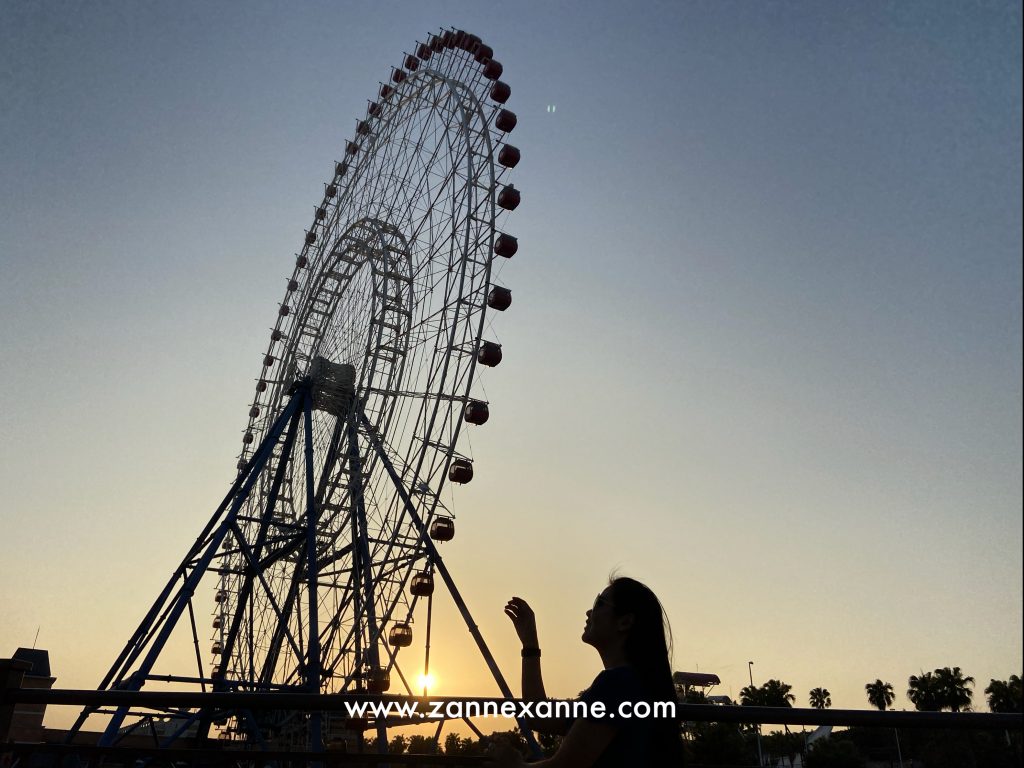 Each carriage carries up to 8 pax per ride. For the safety measure, pregnant lady, drinker who has a heart problem or high BP and feeling unwell person are advised not to take the ride. Furthermore, pets are prohibited to ride and visitors have to leave the pets at the pet care area. Each carriage is equipped with an emergency intercom too, which only allow to use for emergency purpose. Moreover, the ride will suspend operation in the event of poor weather for instance, strong wind, earthquake, rain or thunder storms.
Air-conditioned is available throughout the 30 minutes ride for a single circuit and Sky Dream also provides facilities such as USB and WIFI for the riders to share the riding experience digitally. Visitors able to see the city such as Hsinchu (新竹), two counties away on a clear day. It also offers beautiful and colorful light show during the night too!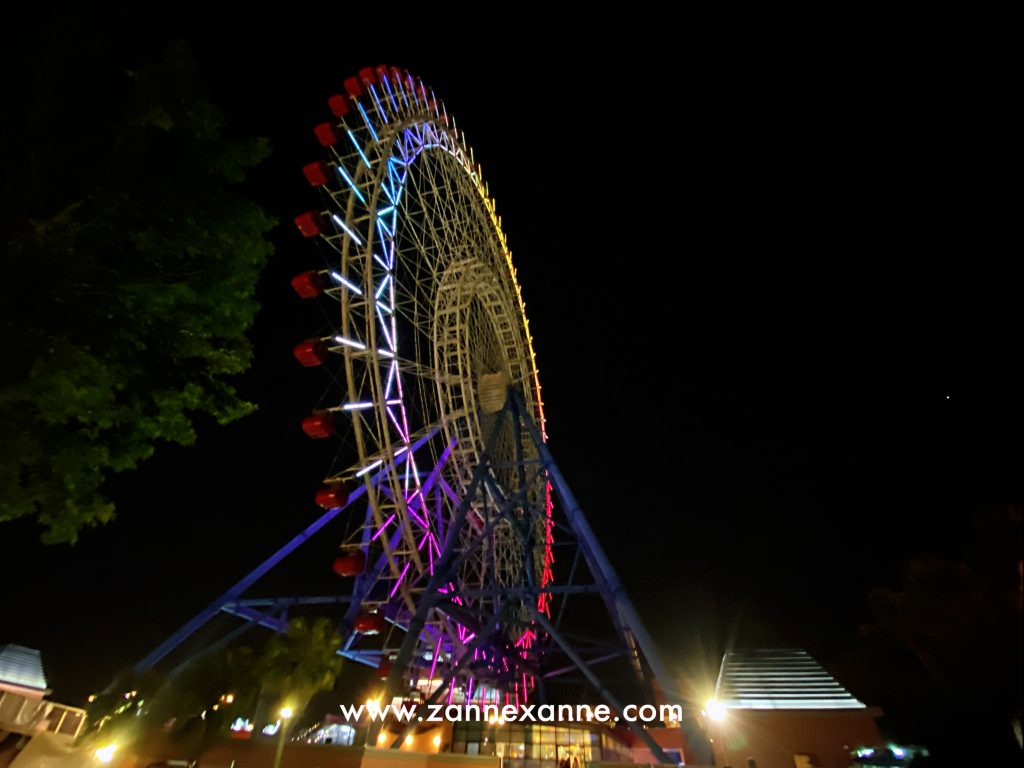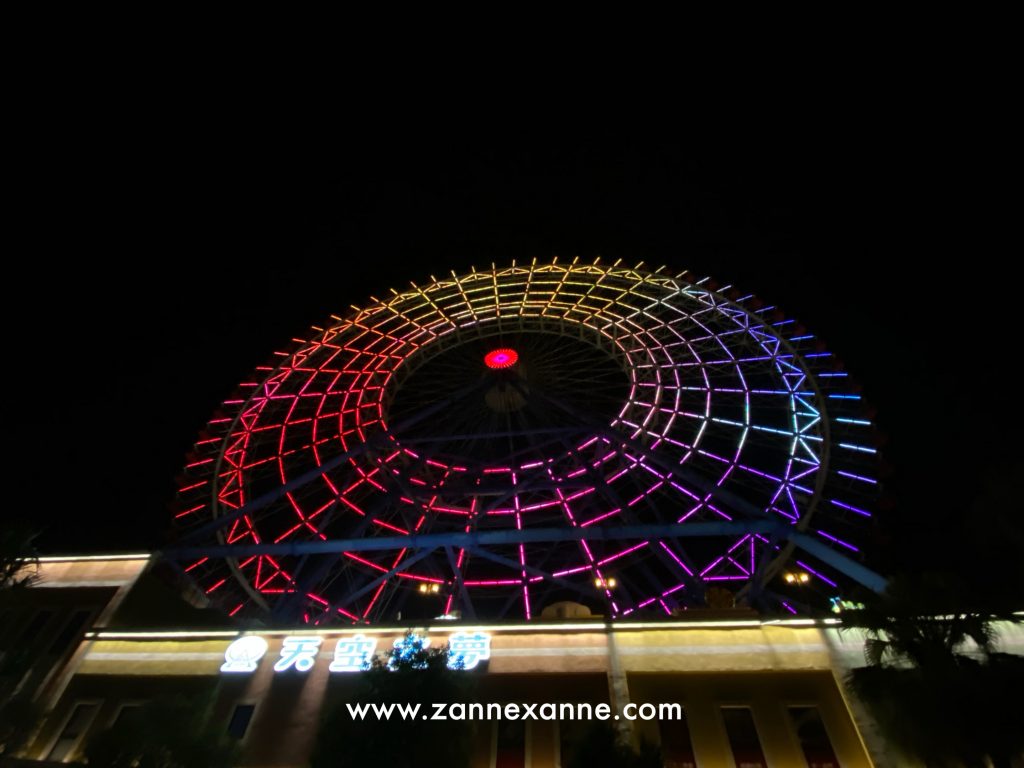 COVID-19
However, Sky Dream was closed due to the recent coronavirus pandemic in Taiwan. I only manage to take the picture of Sky Dream instead of a ride. Nevertheless, the view of the tallest Ferris Wheel in Taiwan was breathtaking, especially during night with the colorful light. It is the eye of Taichung with spectacular views over mountains, sea, river and town too!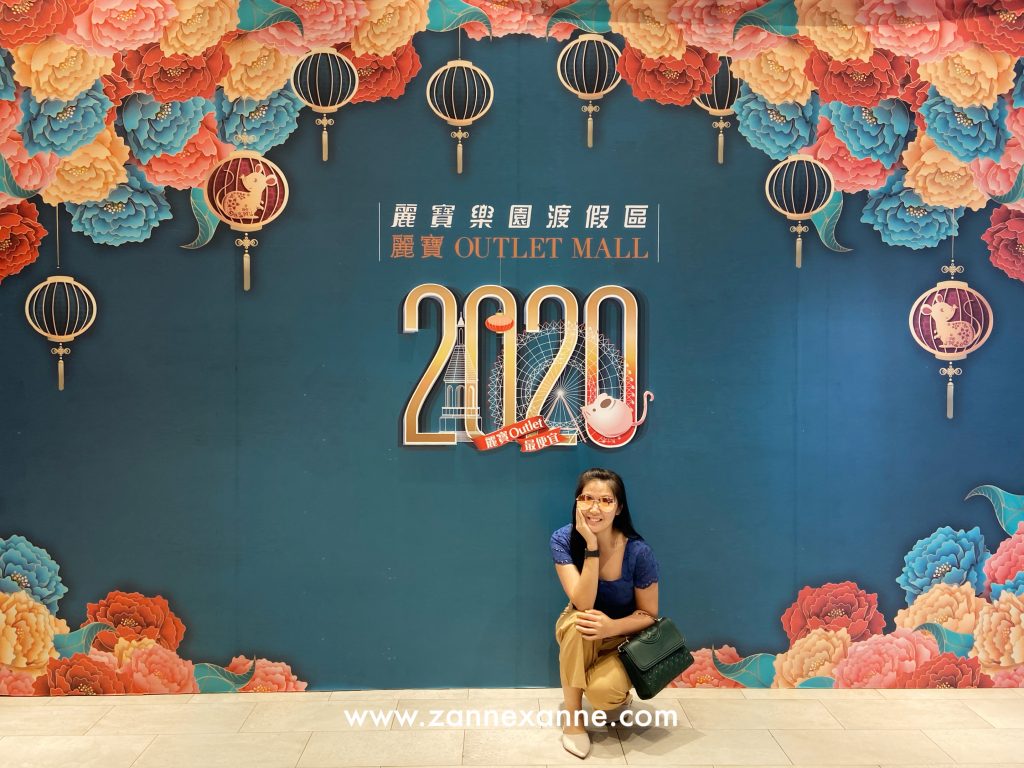 Thanks for reading once again and stay tuned for more Taiwan travel experience with www.zannexanne.com!

SKY DREAM | 天空之夢摩天輪
201, Furong Road, Houli District, Taichung City, Taiwan 42145 | +886 4 2558 2459

RATING
⭐⭐⭐⭐☆