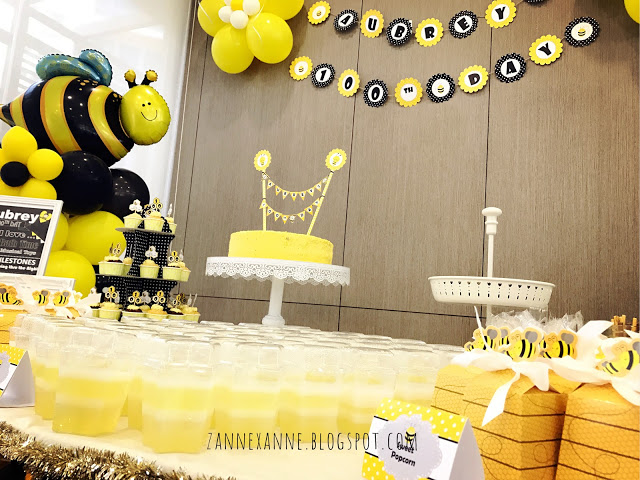 ✿ Little Aubrey's 100th Day ✿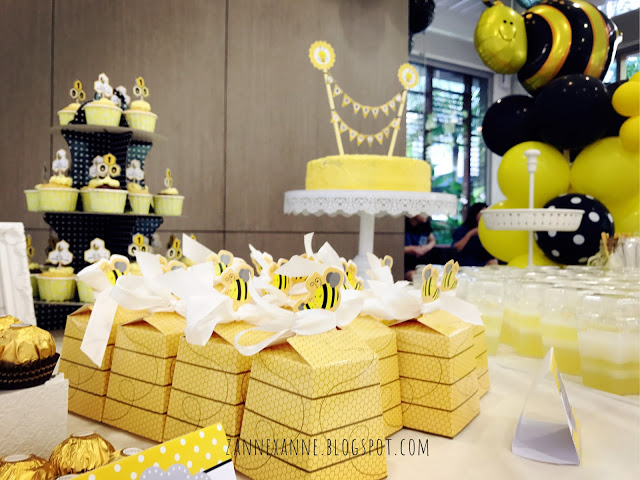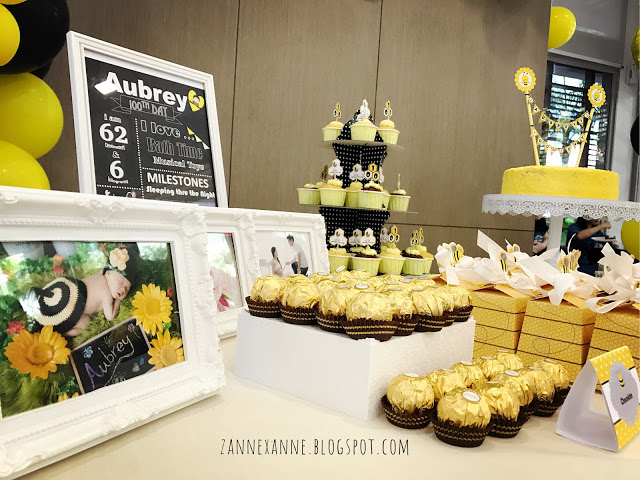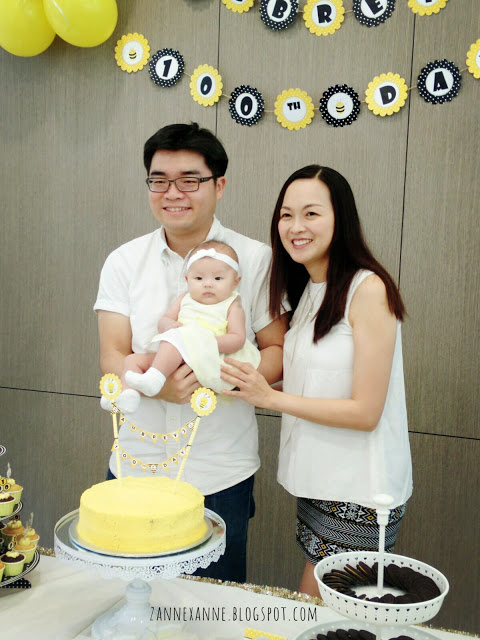 It is common to have a celebration to introduce the baby to the relatives and friends after he or she is born. The 100th day after the child's birth is so meaningful for a family where the baby and the mummy have survived during the difficult period! In the Chinese's culture in Singapore and Malaysia, there are so many traditional customs to be practiced on this day such as eating the red eggs and Ang Ku Kueh (a red and small round shape of Chinese pastry.) It was little Aubrey's 100th day celebration with a cute little bumble bee theme ✿ The 100th day celebration was also a casual family gathering for our both side family members to meet up and great each other.
Welcome to the world, little one! It was really a lovely day for you. I hope you have a beautiful first day on Earth with your loving parents and get spoiled with lots of kisses, hugs and gift!
♥ Love from your Aunt ♥