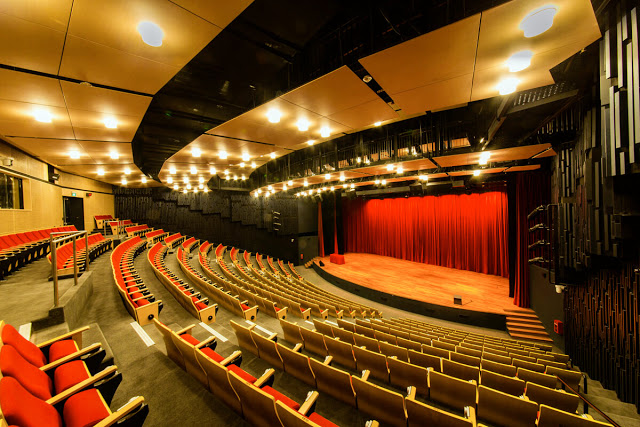 A Symphony Date Night | Presented by SIM Strings Ensemble
Owning a musical instrument is one of my childhood dreams despite it was a piano or a guitar. Alright…let's pick the less expensive one, what about guitar? I remembered I was begging my mom hardly when I was 12 just to get the green light to purchase my first guitar in my life. (Ps: We know that mom is paying… ◕‿- ) However, my tiny little wish has been forgotten after we moved to Pahang from Kedah ☹ and I did buy myself a ukulele after I came to Singapore.
Owning a musical instrument is perhaps one of my dreams, but knowing how to play will be another story. So, I'm really amazed with people with musical sense and able to perform well. I attended one of the mini musical concerts held by SIM Strings Ensemble last weekend at Performing Arts Theatre, SIM (Singapore Institute of Management). It was their 7th annual musical concert and it was really exciting when your bestie got you a ticket and says" Hey, let's watch a musical concert together!" I will definitely say yes to her and meanwhile we are giving a support to her boyfriend that is playing in the Cello section.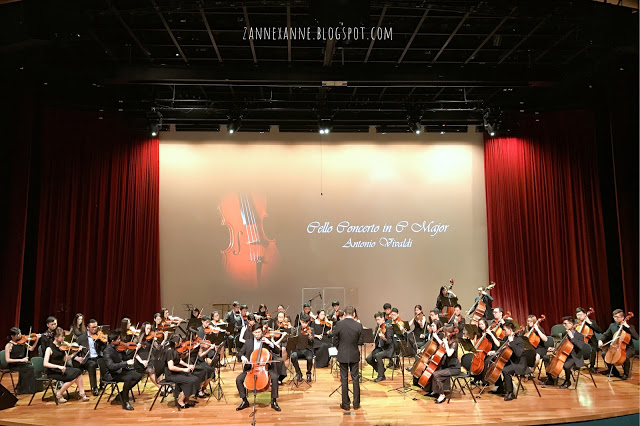 Concerto For Cello, Strings by Jeon In Soo & Mu Hong Yu
The SIM String Ensemble has founded in 2009 and it has surpassed the expectation of many, building for itself a reputation of musical class and excellent through the major school events and external performances. Those performers are dedicated, qualified music teacher and experience musician. They have been invited to perform at various internal and external events such as the 2016 ASEAN University Games, ACCA Memorandum of Accord and etc.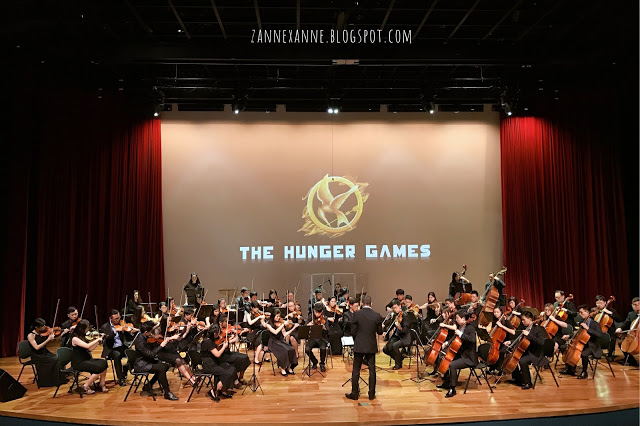 The Hunger Games
The power of the strings has filled the entire hall and it began the night of phenomenal music. One of the highlights of the night was performed by the main soloists Mr Jeon In Soo who served as a principal seat of Cello section and Miss Emer Hoong Yu who served in the Violin 1 section of the team. The concert was directed by Mr Chan Wei Shing who was a regular music director in many chamber concerts in Asia.There's also an intermission for the performers and the audience to take a break during the concert. Following the intermission was the more modern and interesting music programme such as The Hunger Games, Music From Brave, Alice in Wonderland, The Maze and selections from Pocahontas which we are familiar with the notes and the scenes.
Compared to the year before, they really wows the audience with such an impetuous rhythms and harmony notes. The concert then ended with the bow from the performers and claps from the audience. The supporters presented them with a bouquet of flowers at the end of the performance and also during the photography session.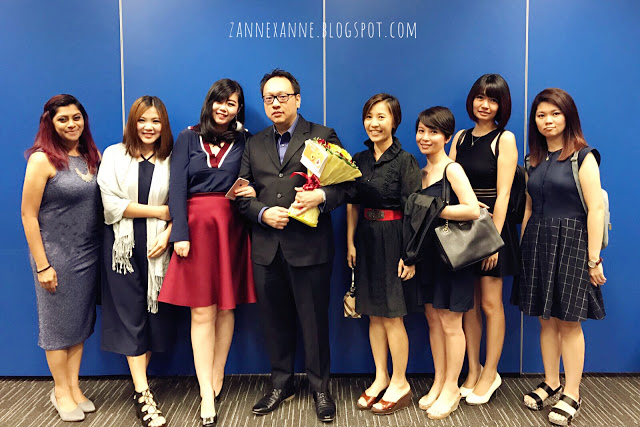 It was really a fantastic musical concert compare to last year and it has begun my 2017 with such a wonderful atmosphere! I believed that I was not the only one audience who melted away with their melody and it was really a joyful tune to the non-musician like me too!
♥ Have you make your childhood's dream come true? ♥