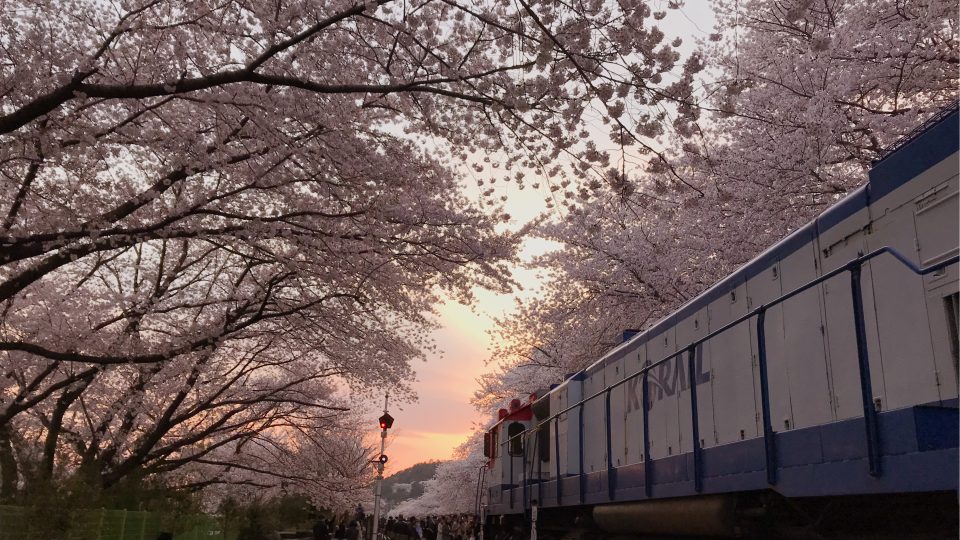 Travel From Busan To Jinhae Cherry Blossom Festival | Zanne Xanne's Travel Guide
If you have read my previous post about ➡️ Jinhae Cherry Blossom Festival ⬅️ you probably would like to include Jinhae Cherry Blossom Festival into your bucket list as it's one of the awesome place to experience the ultimate beauty of the pink wave in South Korea!
Jinhae is mostly visited for its annual spring cherry blossom festival, especially the trees are in a full bloom of short 10 days period from 1st April to 10st April before the petals begin to fall. Moreover, the festival also features some cultural performances, art and parade that's manage to attract more than 2 million of tourists annually.
FROM BUSAN TO JINHAE
Jinhae can be reached directly by bus from Busan and the buses run every 15minutes, costs KRW 5,500 and  approximately an hour to reach Jinhae.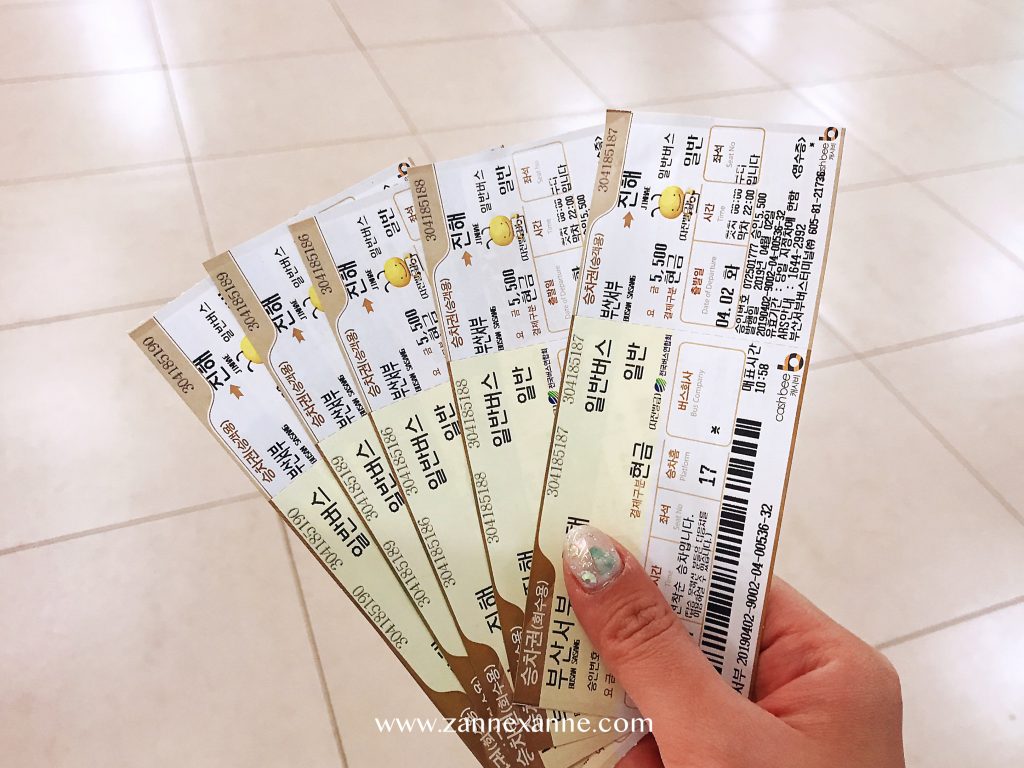 You may take the subway to Sasang Station and take the exit 5 towards Seobu Bus Terminal. Upon exiting, turn left and you may see a Mc Donalds. Walk straight and Seobu Bus Terminal should be in sight.
Purchase the tickets from the counter instead of Kiosk as it's operated by cards only.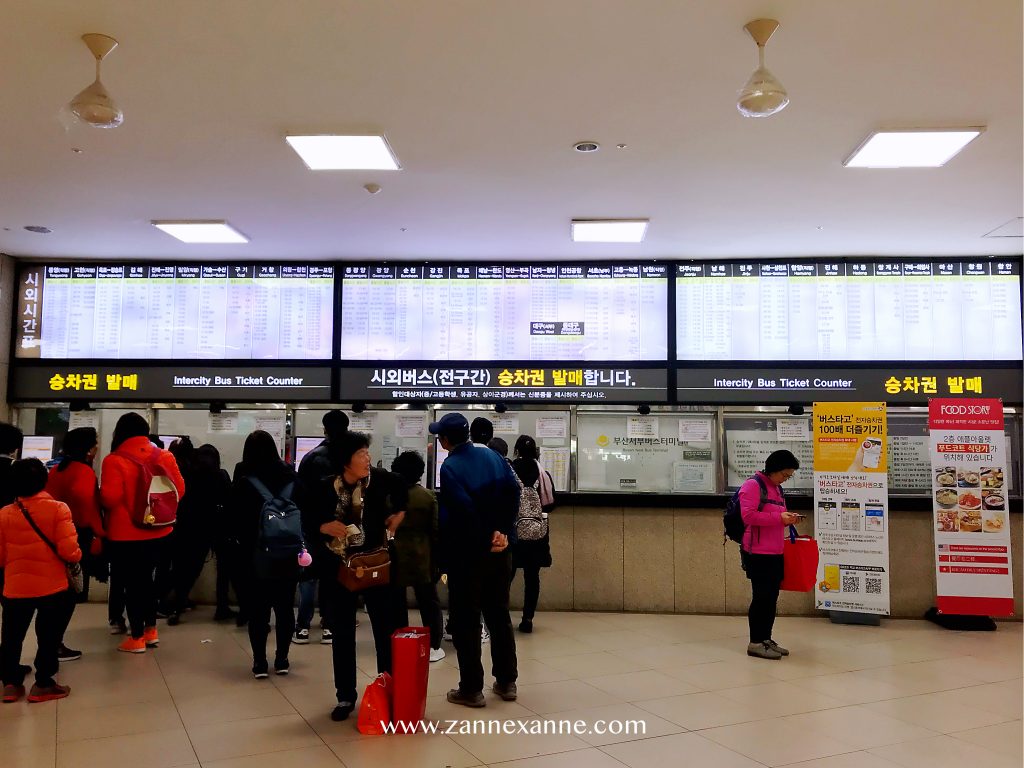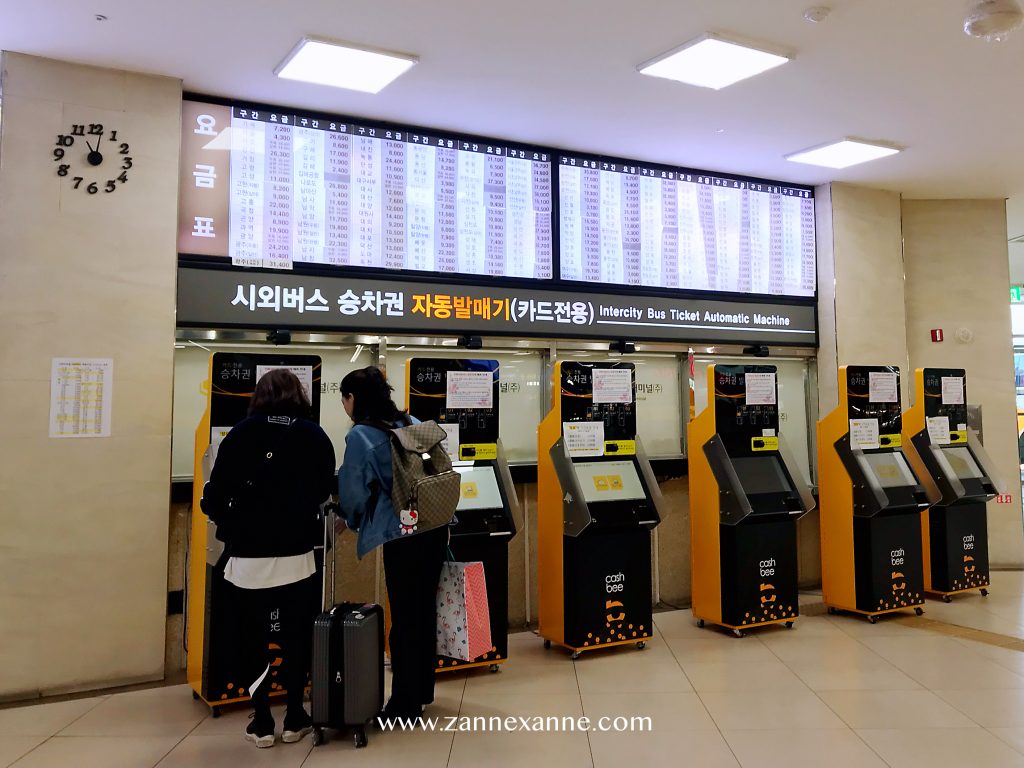 Proceed to platform 17 and it's a one way ticket without timing restriction. Join the long queue and wait for your turn to board the bus to Jinhae Cherry Blossom Festival. 😊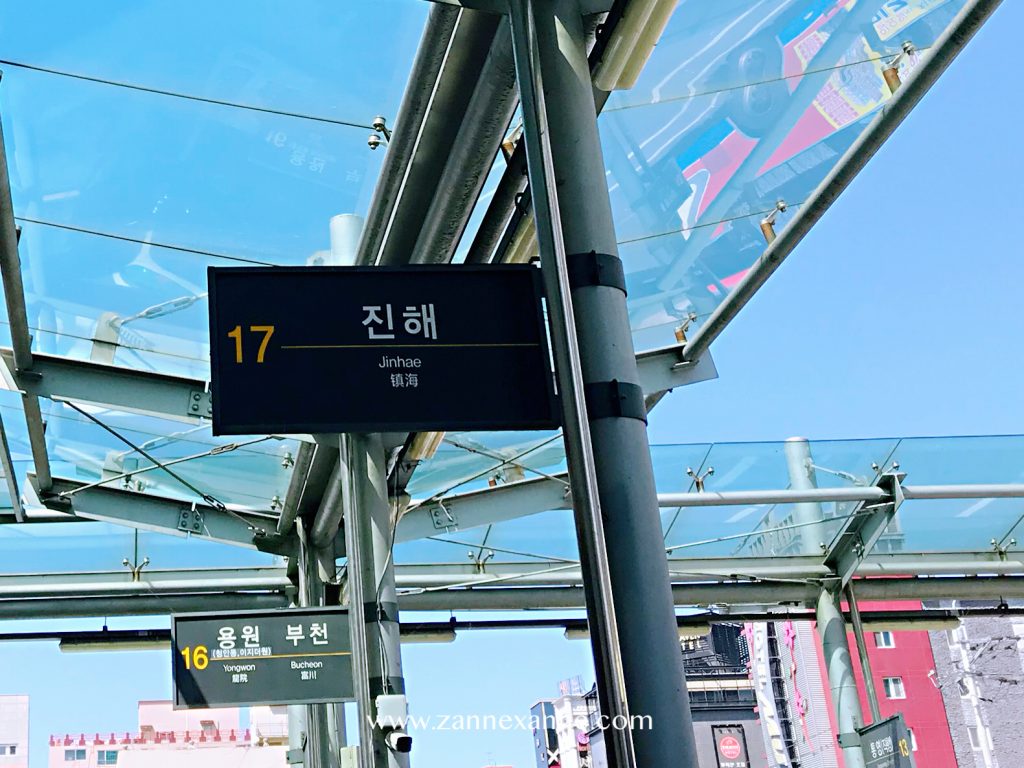 Get off at the final stop of Jinhae Bus Terminal and it will be the same place for you to return to Busan too.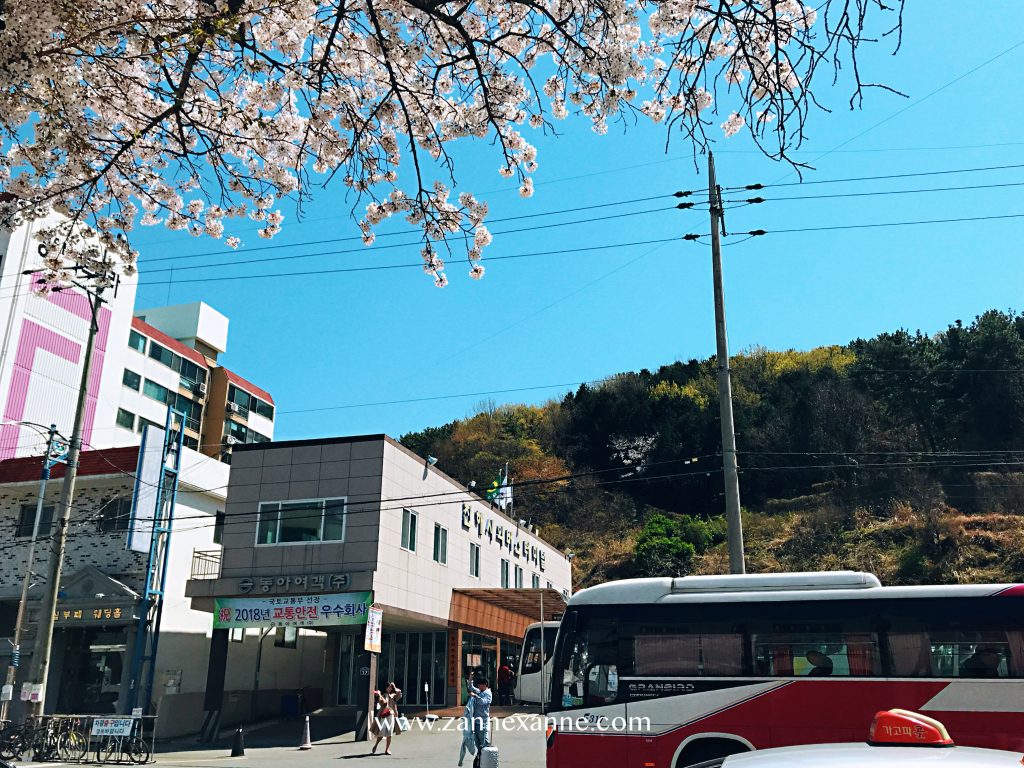 FROM JINHAE BUS TERMINAL TO YEOJWACHEON STREAM
It will be more convenient if you have a navigation device such as phone to navigate you to Yeojwacheon Stream as it is a distance to travel from Jinhae Bus Terminal to the cherry blossom festival. Moreover, the bus stop's information is all in Korean Language too, it will be more difficult for you if you don't understand Korean.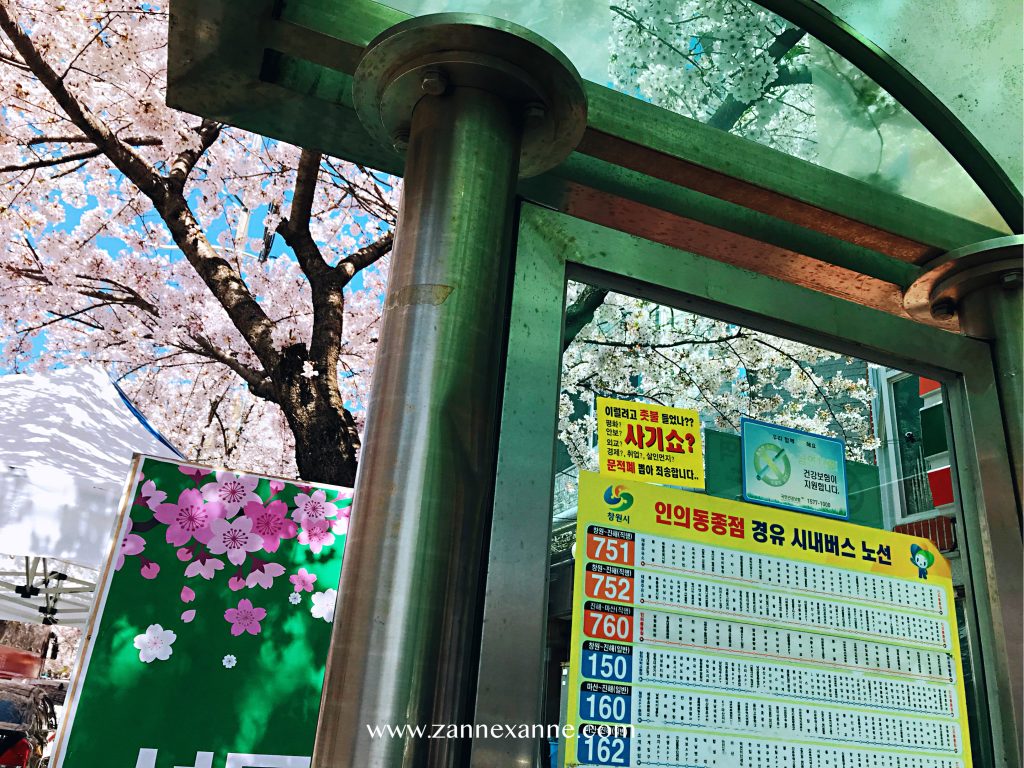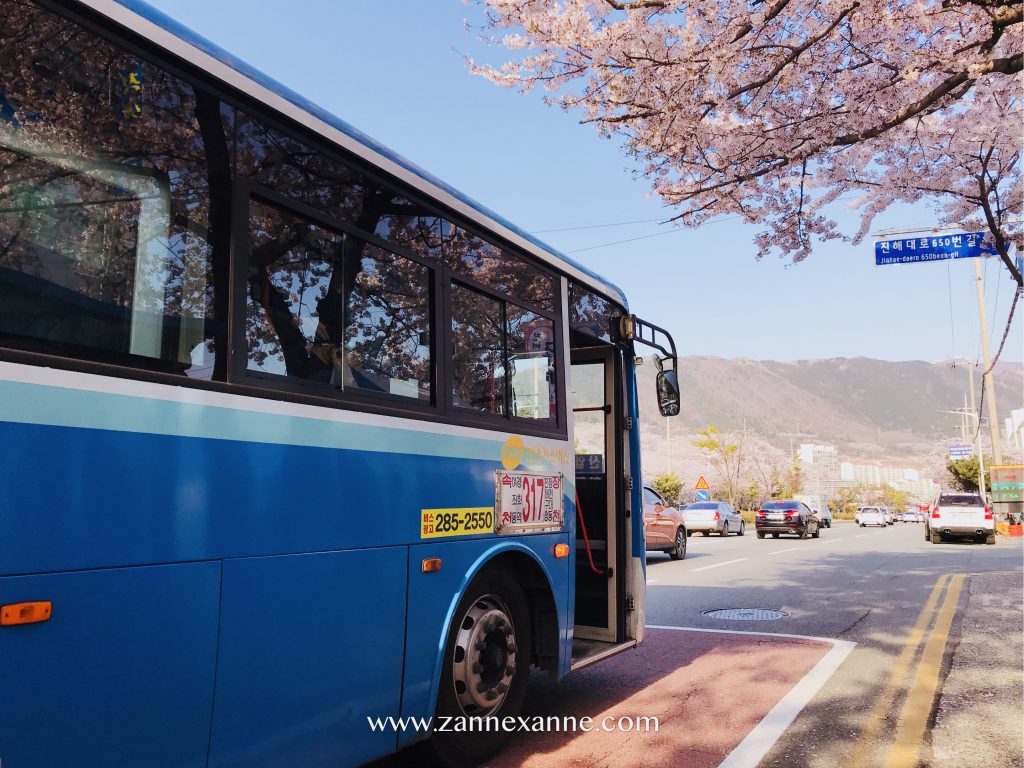 From Jinhae Bus Terminal, cross over the road and look for bus no 160 to Yeojwacheon Stream. Ride and stop at the 8 stops in order to reach Yeojwacheon Stream.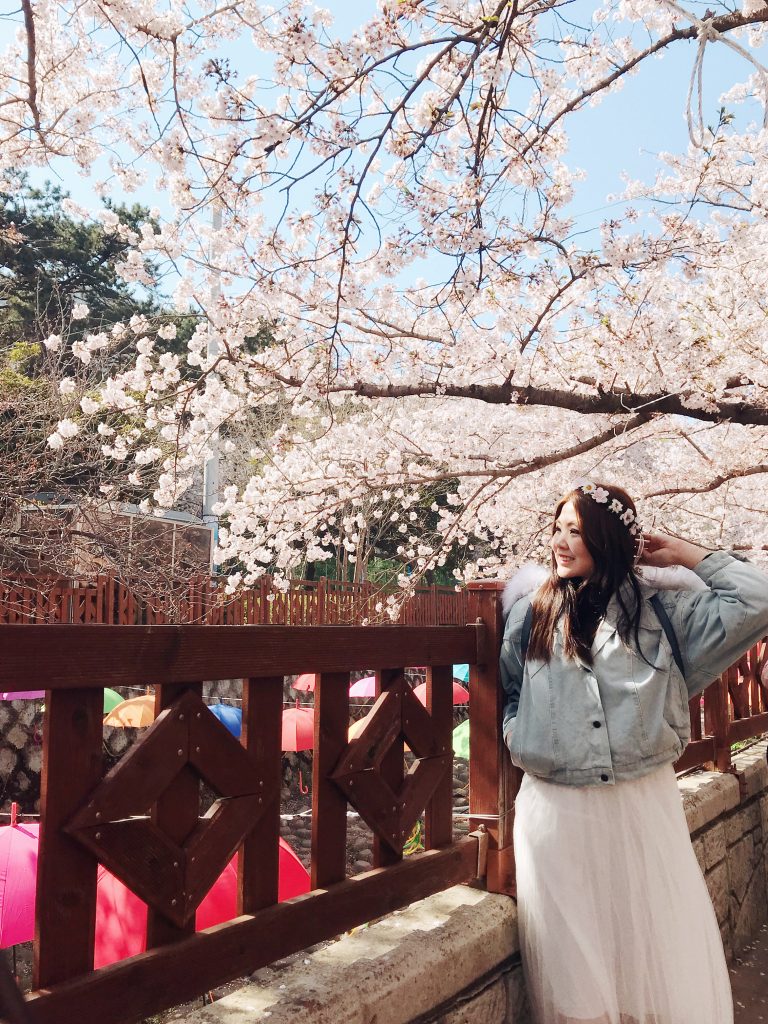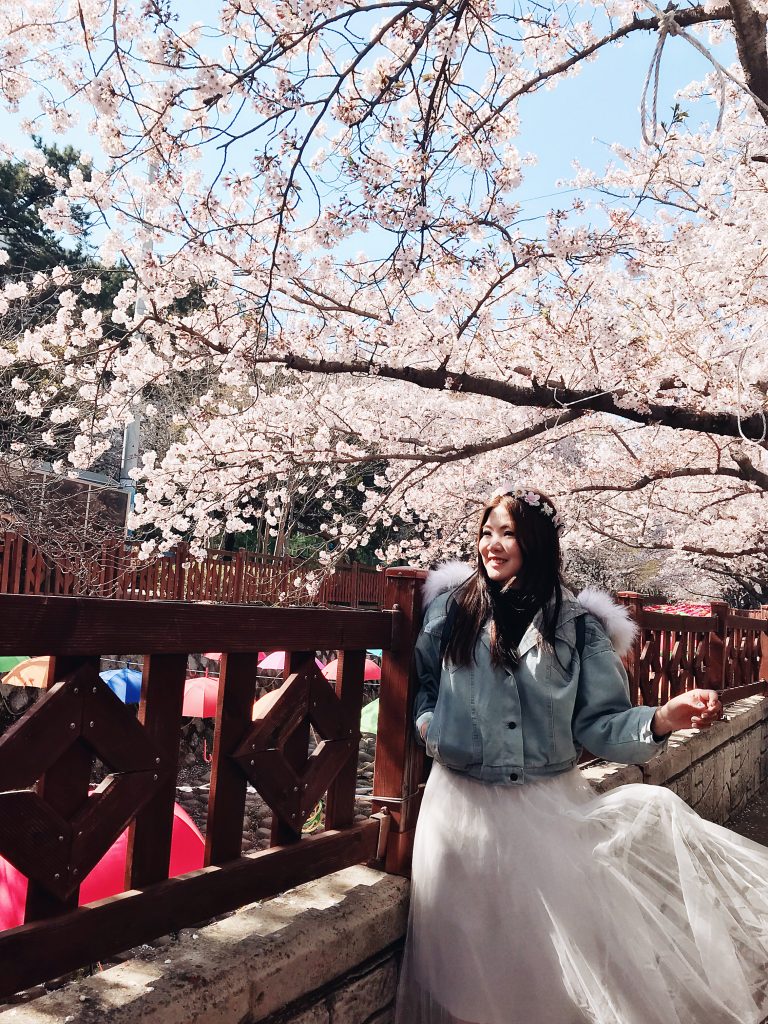 FROM YEOJWACHEON STREAM TO GYEONGHWA STATION
Take bus no 307 or 315, ride and stop at 14 stops in order to travel to Gyeonghwa Station. Do take note that it was a peak season in Jinhae especially during the cherry blossom festival, as a result, it will be more packed than usual and the bus takes longer time to reach Gyeonghwa Station too.
It is best to visit Gyeonghwa Station at dawn as it merges the cherry blossom view into an awesome and spectacular scenery.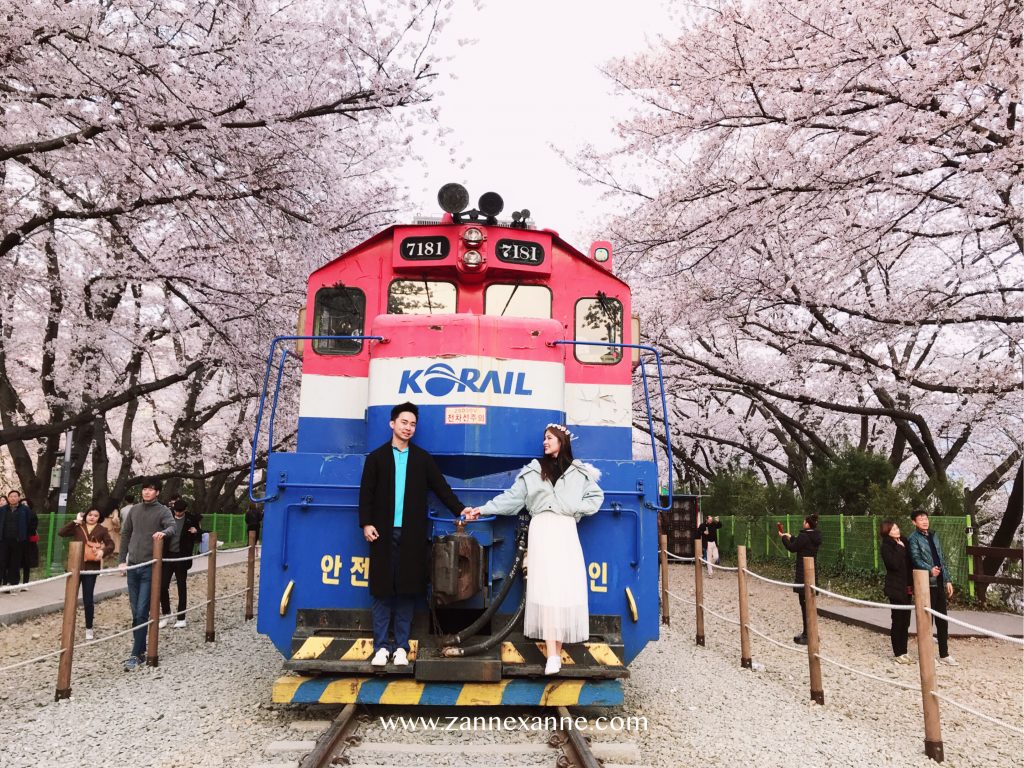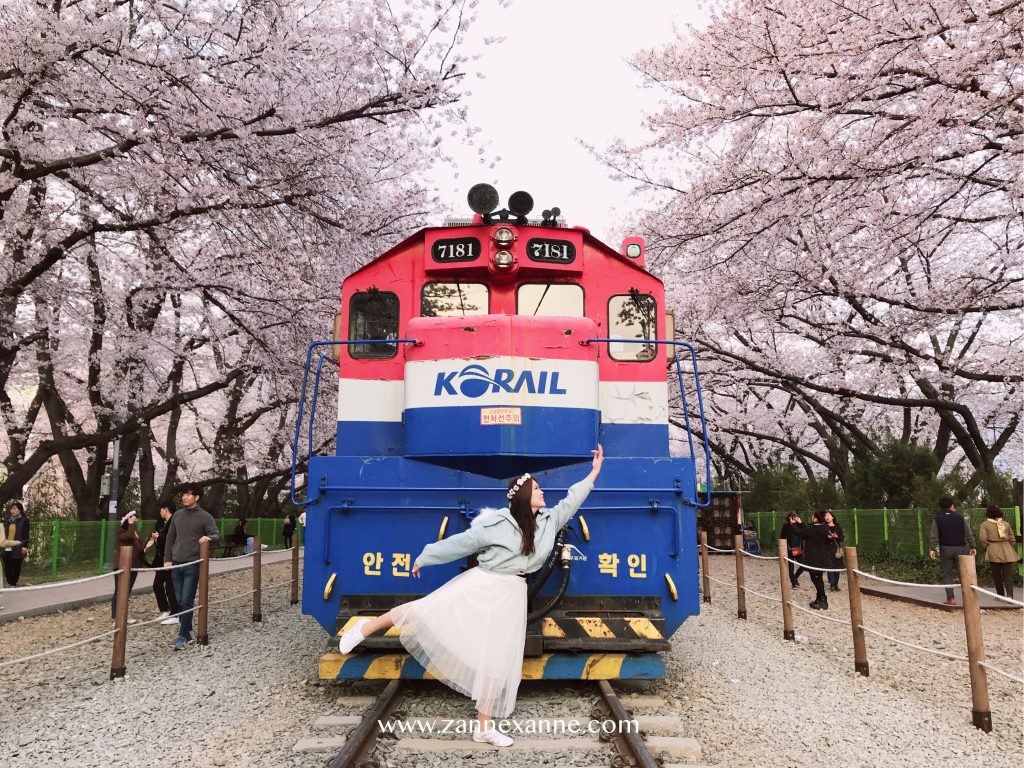 Last but not least, here marks the end of my journey for Jinhae Cherry Blossom Festival. 🌸🌸🌸Don't forget to check my Busan trip HERE as well for this spring! Besides that, I'm going to feature my Gapyeong trip soon and stay tuned for more exciting stories and lovely photo! ☺️