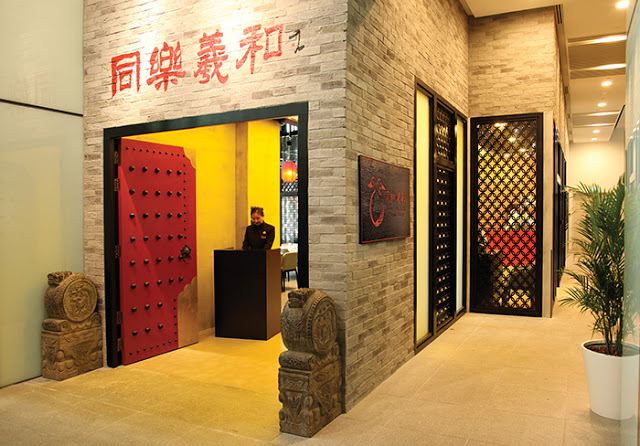 Oriental Christmas Lunch with Peking Duck Review By Zanne Xanne
My friends are all curious and wondering how I spent my Christmas day as I've not updated my blog yet and I know Christmas is over and new year is coming real soon… I want to take this opportunity to thank my family and friends for the wonderful and thoughtful Christmas gifts and wishes for this year again and I hope everyone is in good health and happiness! ☺
Initially, I don't have any plan to celebrate Christmas at Orchard Road as we know that Orchard is heavily congested with local and tourist to capture the Christmas atmosphere during the festive season. However, Mr So was so kind to invite me for a Christmas lunch as he knew that I craving for authentic Peking Duck since the donkey years ago after back from my UK's trip.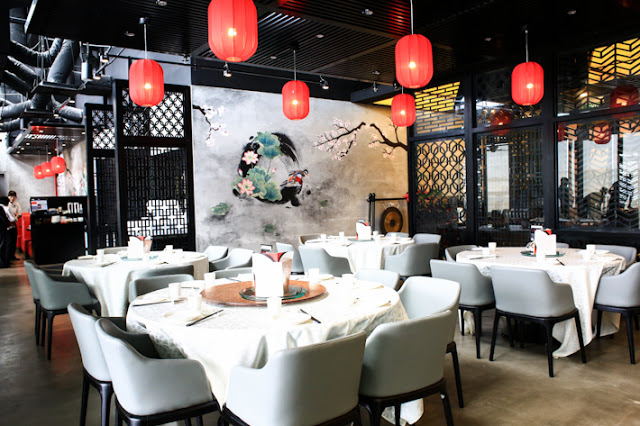 So, we try something new for this year- Oriental Christmas Lunch from TungLok XiHe Peking Duck Restaurant (同乐羲和). Thanks to Fei (one of my bestie from Beijing) for introducing such a nice and authentic Peking duck to us. According to her, this is one of the best Peking Duck in Singapore and the closest taste to the authentic Beijing's duck. One of the best signature from them ~ delicious, crispy and thinly sliced Peking Irish Duck with the oriental and elegant touch ambience, definitely you will have a memorable celebration with your loved one here!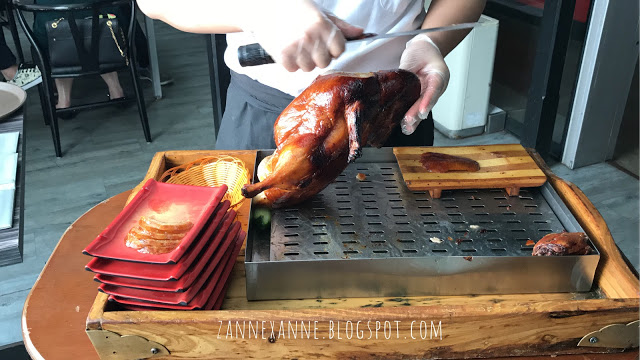 Perhaps you guys may question what's so special with Peking Duck? Peking Duck is a duck dish from Beijing that has been prepared since the imperial era. It is a roasted duck and to be served with some scallion, cucumber, sweet bean sauce, pancakes and to be eaten together.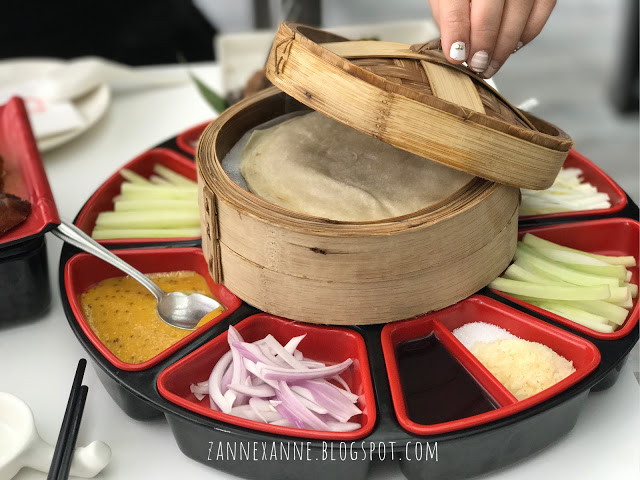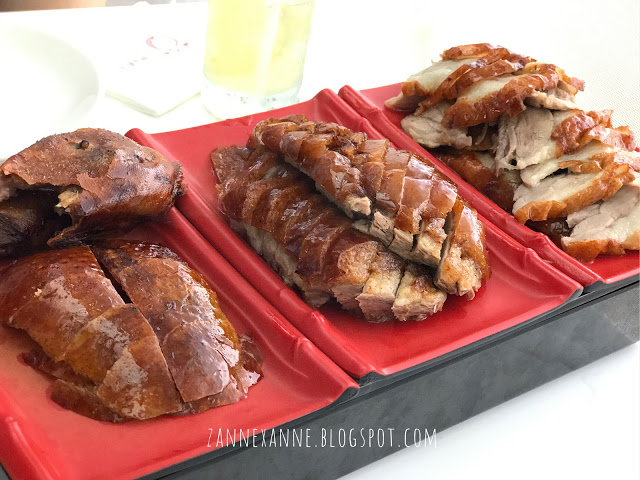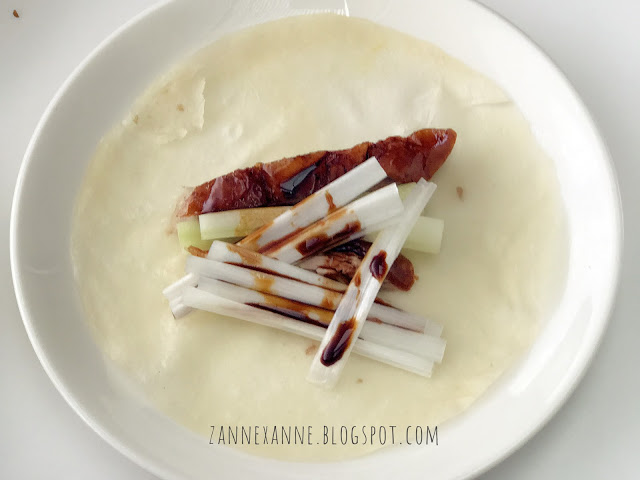 TungLok XiHe Peking Duck Restaurant (同乐羲和) is accessible and is located near to Somerset MRT. We made a reservation at Orchard Central and ordered the Peking Irish Duck a day before to avoid the queue. Surprisingly, there were not many people in the afternoon of the Christmas day. We got a window view near to the corridor, however the table was too small for our food. It was just enough for the Peking Irish Duck only.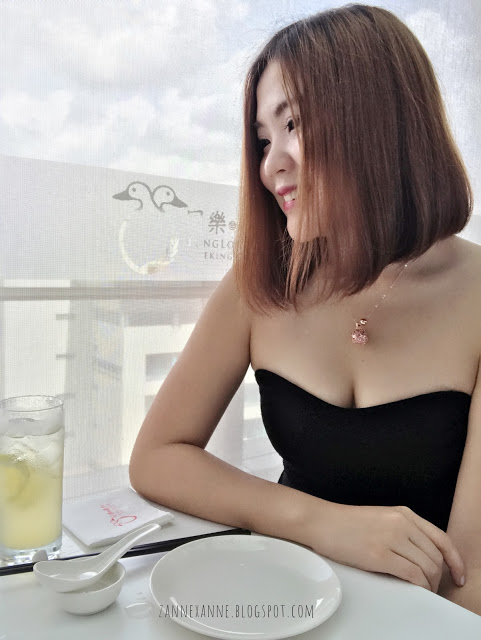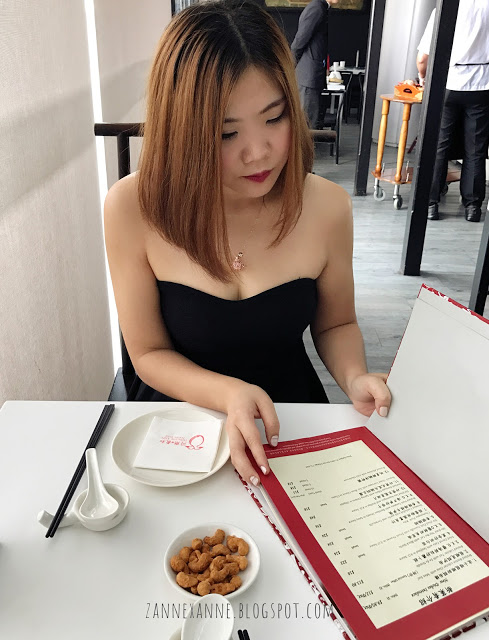 Our main dish was ready to be served after waiting for 30mins. According to the waiter, they actually need an hour to prepare the duck and we were lucky as we made our reservation early. After the duck was ready and brought out from the kitchen, the chef will hit the gong to inform "emperor" the food was ready. Before it was served, the chef need to slice the crispy skin and meat separately before he presented the dish classically to the diners. Here are the other dishes we had ordered: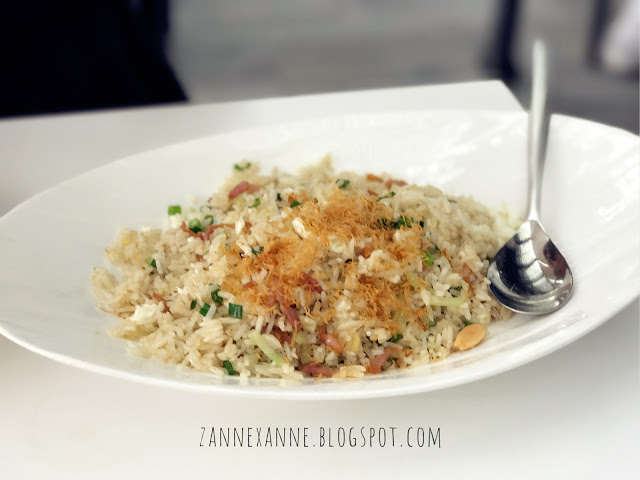 Oriental Friedrice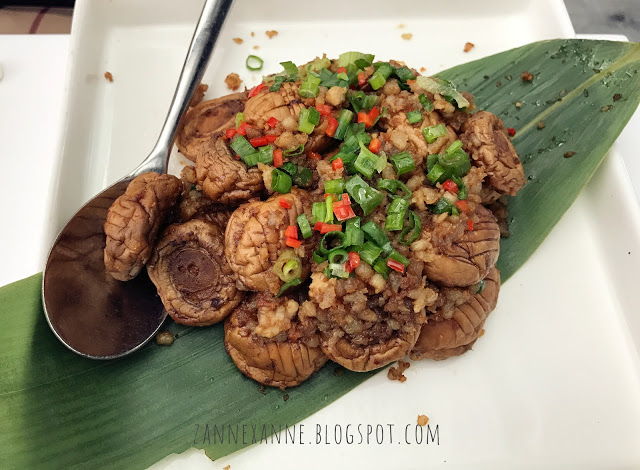 Stewed Mushroom with Minced Pork
TungLok XiHe Peking Duck Restaurant (同乐羲和) is offering a classic menu of modern Beijing cuisine and they are having some promotion on the normal day except public holidays. We have only 2 people here and actually a set of the Irish Duck is more than enough for us which costs $66 excluded service and GST charges.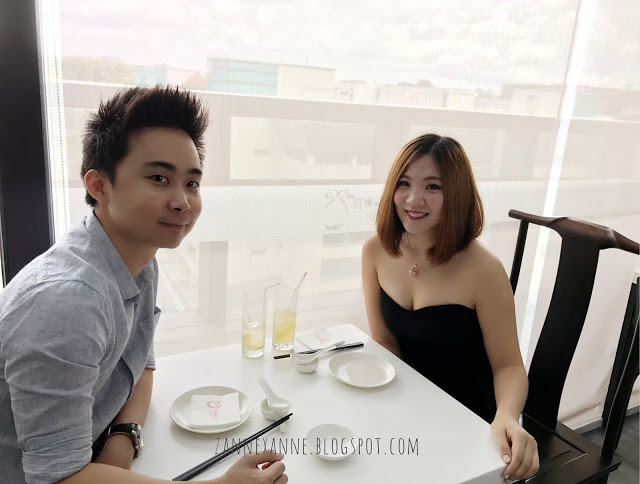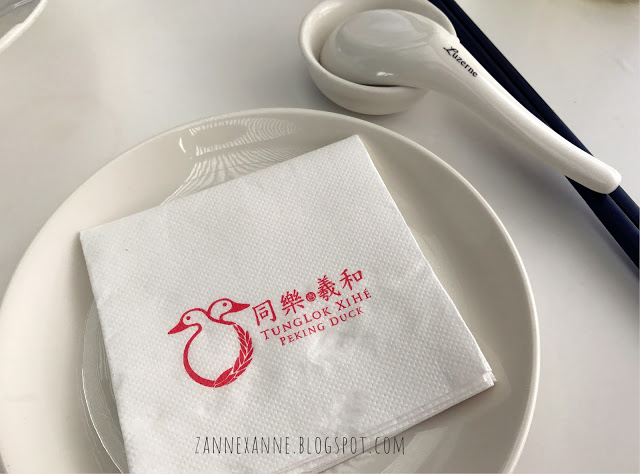 The food was not just as good as it presented to us, the taste was great and crispy too! It reminded me about my childhood Christmas in UK, enjoying the crispy Peking duck with my family in a snowy December. If you are craving for an authentic Peking Duck like me, then you should visit TungLok XiHe Peking Duck Restaurant ( 乐羲和) which definitely provide the quality meal and pleasant your dining experience! 
 TUNGLOK XIHE PEKING DUCK
Operation Hour: Daily (11.30am – 3pm / 6pm – 10.30pm )
Orchard Central, 181 Orchard Road,
# 07-07/09 Singapore 238896.
Tel: +65 6736 0006