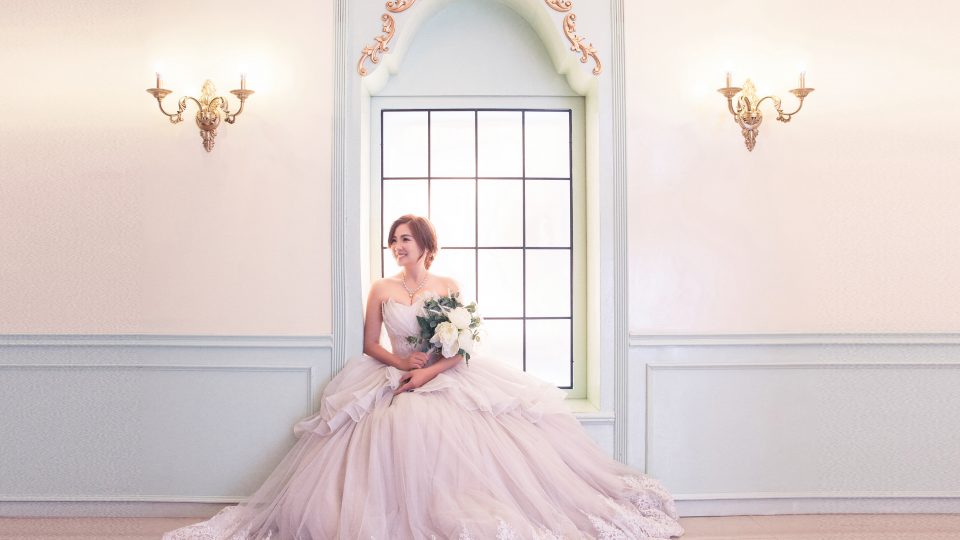 Wedding Dress Fitting Tips By Zanne Xanne
Putting on a white wedding gown can be pretty excited to look forward to. Endless trying on sessions and up to hundreds of styles to choose from, it can be very stressful when you are tying to look for the perfect gown on your big day. So, here are a few fitting tips (based on my experience) that I would like to share with you:
1. NO MAKE UP OR LITTLE WILL DO
Apply just enough makeup to feel presentable or no make up during the fitting session as you don't want to damage or dirty the gown especially you are surrounded with hundred of white fabrics. DO NOT apply sun block or foundation as these may easily dirty the white gown.
2. WEAR A STRAPLESS OR NUDE COLOUR BRA
Depending on the design of the wedding gown, some dresses have a backless of low cut style which enquiry you to wear a specialized bra or strapless version. Some strapless and low v neck dresses require you to wear a nude colour bra in order to keep you lifted and in place. This will definitely add points on your wedding day!
3. FIND A GOWN THAT SUIT YOUR SHAPE
You know yourself well, so find a gown that suits your shape best by highlighting your best features and hiding the one that you rather not to show off. If you have a hottie hourglass shape, you may look for a gown that fit your waistline and top, low v open necklines and wrapped dress. You will definitely look fabulous on that day.
4. BRING ALONG THE BRIDAL SHOES
Prepare your bridal shoes in advance in order to determine the perfect length for your dress. You may bring a pair of shoes that have similar height as your desired bridal shoes and you will look gorgeous with them.
5. WATCH OUT OF WRINKLING AND BUNCHING
Make sure your dress doesn't have any obvious wrinkling, bunching and pulling of material during the fitting session. Walk around with your dress to make sure it stays one place, especially the bust and waist area when it's too tight.
6. MOVE COMFORTABLY IN THE GOWN
Move around with the wedding gown and remember to sit down so that you don't feel constricted and not able to enjoy the big day due to the wrong choice that you have chosen.
7. SET AN IDEA FOR YOUR BRIDAL HAIRSTYLE
Set a simple and elegant bridal hairstyle to flaunt your pretty looks on your big day. You may decide to have a sleek and elegant bun or a romantic soft curl or even a braided hairdo to suit your marvellous outfit.
8. BRIDAL HAIR ACCESSORIES TO MATCH YOUR DRESS
There are a lot of options for you to choose especially the traditional hair accessories such as veil to match your wedding dress. Ranging from super long cathedral length veil to a mid-length fingertip veil, you have plenty of options to choose from and just look for the best one to suit your dress.
9. BRING SOMEONE YOU TRUST
Bring along your sharp-eyed friend who will be honest about any parts of your dress that make you look less perfect. Furthermore, you may be beneficial from other pairs of the eyes too.
10. WEAR BUTTON UP SHIRT ON YOUR FITTING DAY
Wear a button up shirt on your fitting day so that you can easily change into the wedding gown. It is more convenient as well if you are doing a trial bridal hairstyle to match with your gown, you can easily get changed with the button up shirt without messy your hair.