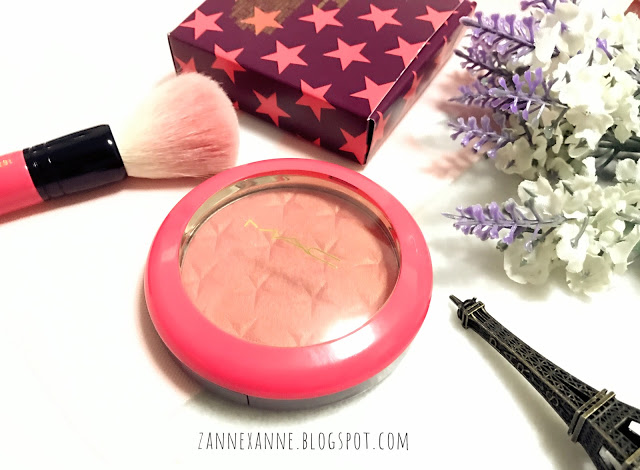 MAC Limited Edition Holiday Collection 2016 ~ Nutcracker Sweet Vision Review By Zanne Xanne
This is my first MAC cosmetic collection and I bought it a few weeks ago while looking for a Christmas gift for my mum in Ion Orchard. I'm actually looking for a long lasting peachy blush powder and the sales representative introduce me with this pinky peach gold pearl magic dust  powders from MAC Limited Edition Holiday Collection ~ Nutcracker Sweet Vision.
When I first saw the Nutcracker Sweet Vision, I don't really like the colour as I feel that the blush is too shimmering and fancy. It claimed itself as a magic dust powders and I think that maybe it doesn't suit me well. However, my friends love it so much and I decided to give a try after trying on my hand because I still have some faith with MAC cosmetic. ☺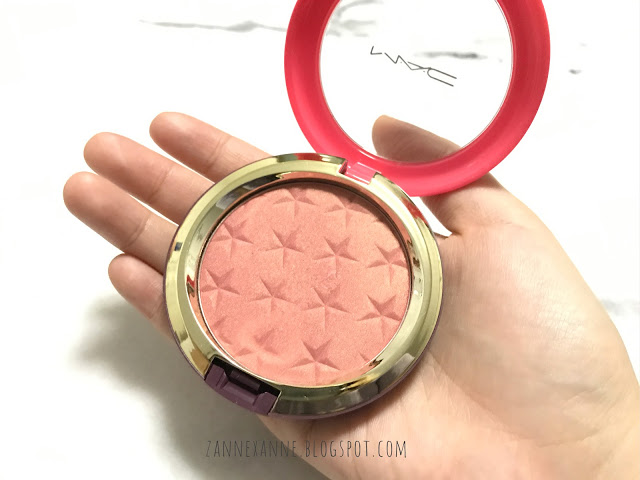 Some probably may ask, why don't you just look for any others inexpensive blush? I did, however I really sick off to carry my blusher along and touch up my cheek when necessary. I'm actually quite active and love to travel around and maybe these are the reasons the colour doesn't last throughout the day, hmm…
THE PACKAGING
It is fun and eye catching pink stars texture packaging for this holiday collection with some gold words printed on it. The blush casing diameter is around 8cm with a sheer coverage and gold MAC logo printed on it. It's really an extraordinary packaging compare to the normal series of MAC cosmetic collection which is in black colour. It is definitely something that will stand out from your cosmetic collection!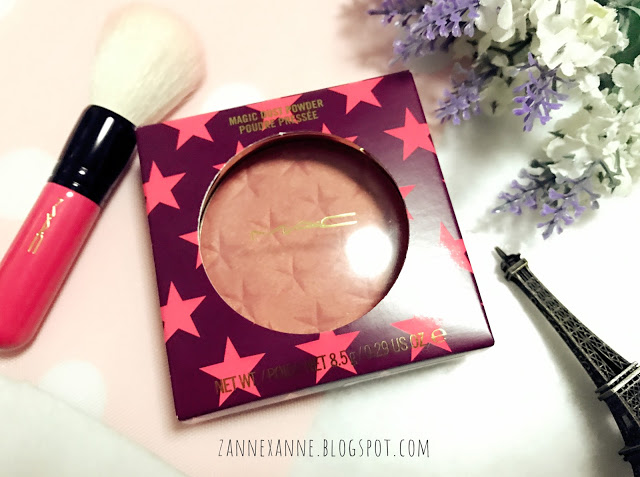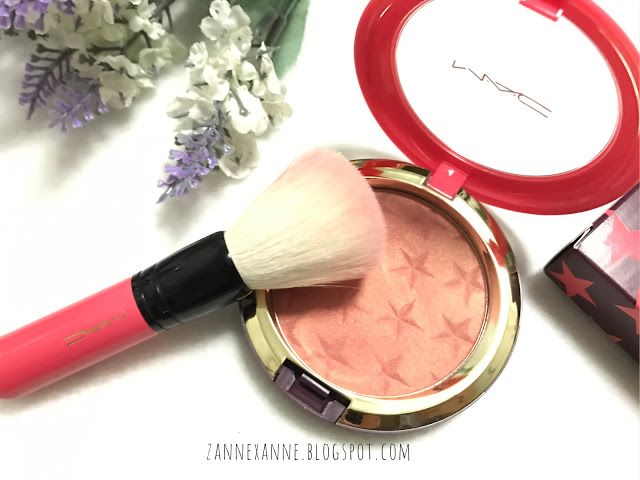 PRODUCT DESCRIPTION
It is a translucent ultra-fine, light catching pearlescent powder for the face. Its soft and creamy texture feels exceptionally luxurious to the touch yet is extremely lightweight. It easily highlights the skin with a delicate glow and the sheer formula complements all skin tones into 2 universal pink and peach shades. Nutcracker Sweet Vision is a non-acnegenic product. It is tested by the dermatologist and is suitable for all types of skin.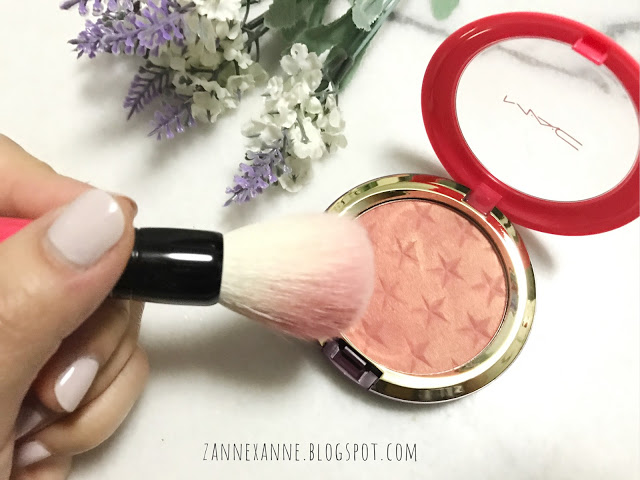 It is a very unique and nice limited edition blusher that I ever bought. It looks stunning and gorgeous on me and everyone knows that I love to wear warm colour series make up. The blush gives such a beautiful glow on my cheek and I love the peachy colour that suits my skin tone so much! Moreover, I apply a little amount on my cheek and surprisingly it can last for a long hours through the day! I do highly recommend the blush because it is stunning and definitely value for money! There's no reason for me not to vote 5/5 to this MAC Limited Edition Holiday Collection right!