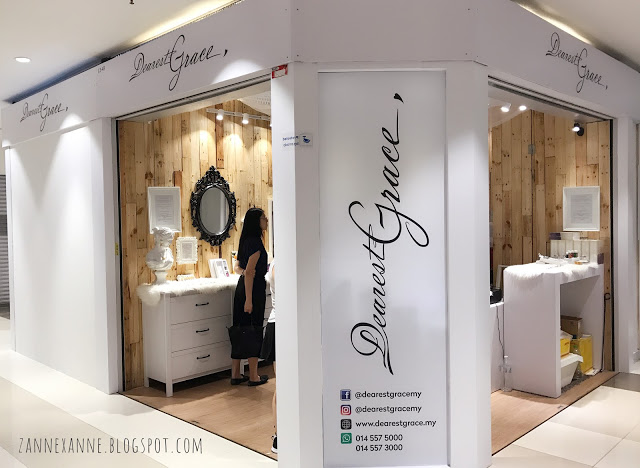 Dearest Grace | Unique Jewellery Design with Your Favourite Aroma
I'm really excited to visit Dearest Grace, a gorgeous jewellery store recently during my KL trip, which owned by one of the famous Hong Kong actress Grace Wong. ( Ps: Click on her name to know who is she☺) Quite impressed and amazed with the unique concept and the combination of essential oil with jewellery accessories! It is an innovative and creative jewellery design for the young line to deliver Joy, Comfort and Healing throughout their collection.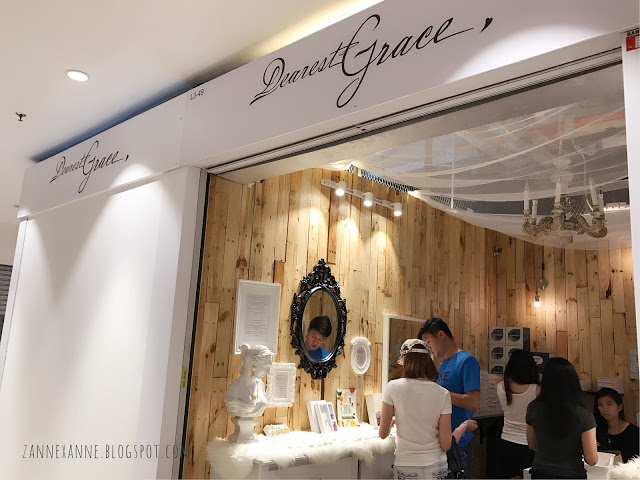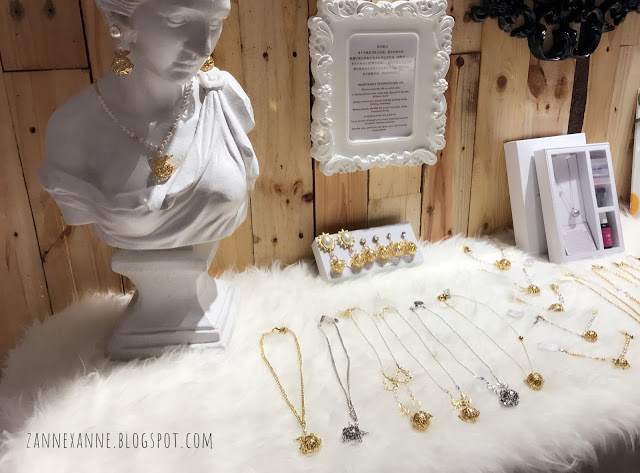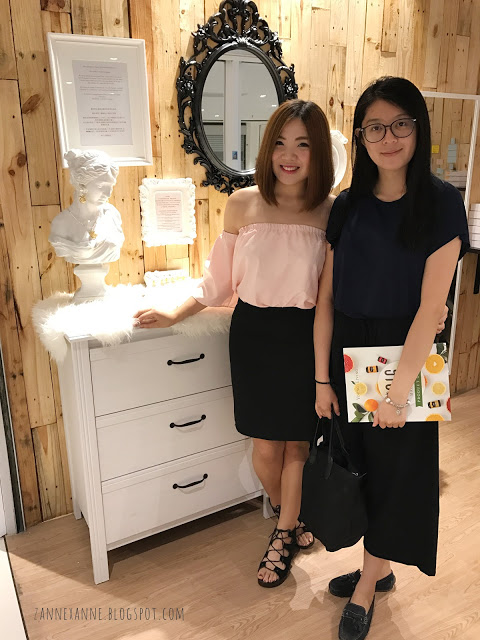 Vky and I love the design very much ❤
Before they launched their first store in Malaysia, Dearest Grace actually received a lot of positive feedback and review from all over the world such as Malaysia, China, Singapore and the United States. Moreover, the Hong Kong actress loves the accessories so much and most of the design was inspired by Grace Wong's celebrity friends! One of the outstanding jewellery designs – Morning Star was actually inspired by Gem Tang personality which suit the morning star characteristic very much ~youthful and active.
Dearest Grace offers various series of nice jewellery design such as Butterfly Lovers, Morning Star, Warrior, Goddess, Princess, Angel, Queen, Royalty and Love. The series of Goddess, Princess and Warrior are always the all time favourite for the customers due to the elegant design just like the concept itself! They used copper as a base for the jewellery accessories as it's one of the lightest and the affordable price element to be used for jewellery design. In addition, the pendant design similar to a mini light bulb shape that enable you to keep your favourite aromas in a cotton ball wherever you are!
PACKAGING
The accessories are packed in a nice and elegant white gift box with a silver printed logo on it. It consists of 3 compartments to separate the jewellery, cotton balls and essential oil so that they are easy to be kept and well organized. The packaging also comes with a warranty and care card to guide the user.
MAINTENANCE TIPS
Do pour the essential oils or spray the perfume on the cotton balls, then insert it into the diffuser charm.
Always remove your jewellery BEFORE hands washing, bathing or showering, sport activities, household chores or applying body care products.
Try to protect the jewellery from harsh chemicals found in the household cleaning products, abrasive soap, perfumes, hair spray, dyes or in an extreme temperature.
ESSENTIAL OIL
Dearest Grace is using the essential oil from Young Living .You can pick your favourite essential oil to match your accessories, however the price is not included in the package of the accessories. You may need to pay separately according to what you have selected.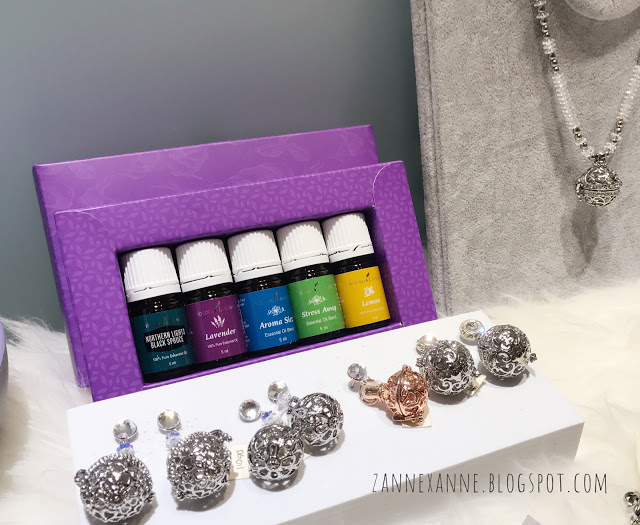 SERVICE
The sale representatives are very friendly and attentive. They explained to me about the inspiration and design concept of Dearest Grace and it really made my understanding better and you will realize why the jewelleries were designed in that way. They also allow you to take your time to choose your favourite accessories without showing you any black faces.
Dearest Grace Malaysia has opened the second store in Paradigm Mall (Level G, Lot 11)  lately. You may visit the stores or place your order online via Dearest Grace Malaysia or whatsapp to +6014-8516000  for any inquiries.
Dearest Grace Malaysia (IKON MALL) 
Operation Hour: Mon – Sun (11am – 8pm)
 L3-49, Ikon Mall, Taman Connaught,
Jalan Cerdas, 56100 KL.