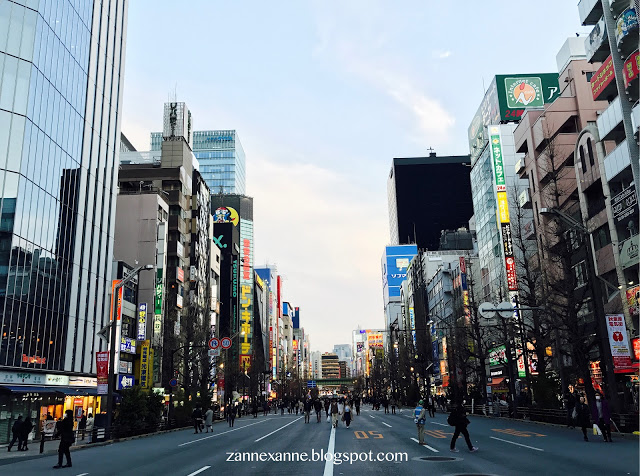 Things To Buy in Japan's Drugstore | Zanne Xanne's Travel Guide
You'll definitely be overwhelmed by the drugstores in Tokyo when you travel to Japan. Unlike the regular pharmacy stores in Malaysia and Singapore, Japan's drugstores offer various options such as beauty and cosmetics, skin care, snacks and even household products. Here's a list from me if you don't have any idea of what to buy in Japan's drugstore:
1. DAILY DISPOSABLE COLORED LENS

You can buy the lovely colored contact lens in any drugstore, however some of them need an eye examination or prescription from the ophthalmologist. Don't panic, you can just visit another store which doesn't need any prescription and make sure you get the correct power before you leave.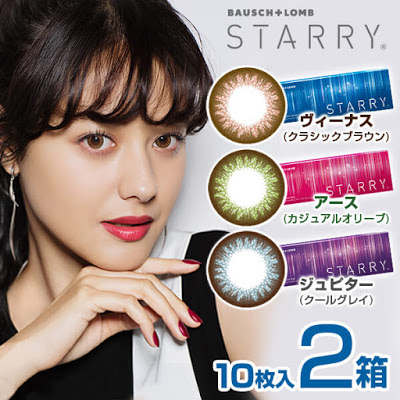 2. KANEBO SUISAI BEAUTY CLEAR POWDER
Kanebo Suisai Beauty Clear Powder is a water activated enzyme powder cleanser and exfoliator. It is one of the best selling products at Japan's drugstore and it's so effective to shrink your pores and remove excess sebum and dead skin cells without drying out the skin. The packaging is small and lightweight, which makes it convenient for travelling too.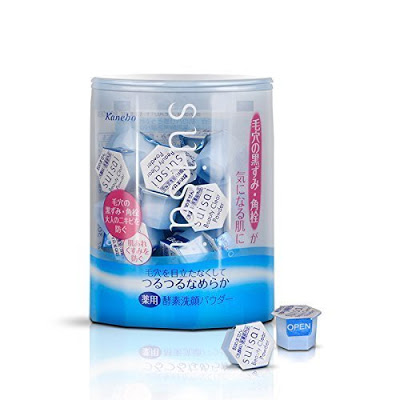 3. KISS ME HEROINE MAKE WATERPROOF MASCARA
This is one of the best selling Japanese mascara in Japan which protect your mascara from sweat, water, grease and even tear. It moisturizes your eyelash with camomile extract in order to keep it smooth and long lasting.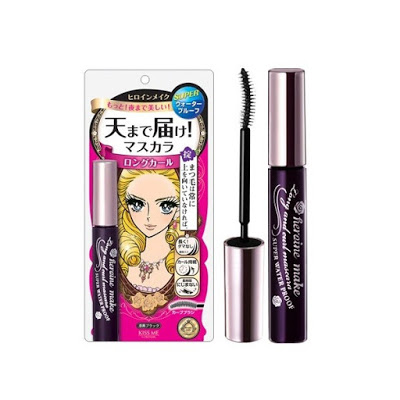 4. ROHTO LYCEE CONTACT EYE DROPS
Rohto Lycee Contact Eye Drops is the solution for contact lens user to moisture and suppress the discomfort that might arise after prolonged wear of contact lens. It is a cute and lovely pink packaging which contains 8ml solution to give an instant cool and refresh feeling to your eyes.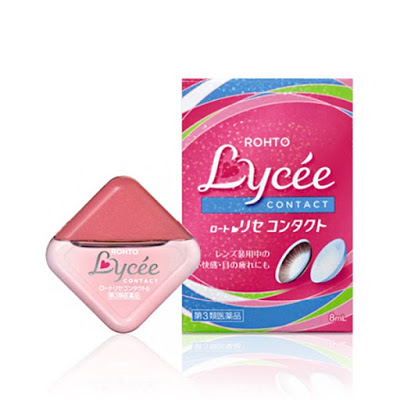 5. SANTA FX NEO EYEDROPS
Santa FX Neo is an eye drop that helps to clear up the discomfort of the tired or red eyes by facilitating the tissue metabolism. In addition, a strong and refreshing sensation will appear and spread through your eyes after you drop a few drops into it.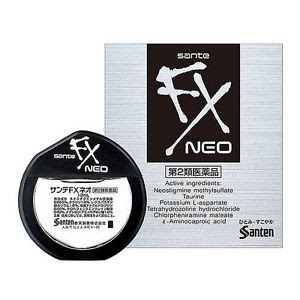 6. CALBEE FRUIT GRANOLA 800G
It is one of the most popular and tasty breakfast choices in Japan. This cereal contains fragrantly roasted brown rice, oats and naturally sweet dried fruit which is a great deal for adult.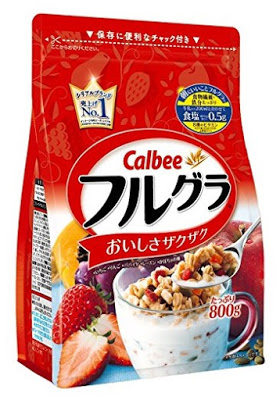 7. LION PAIR MEDICATED ACNE CARE CREAM
This is one of the best selling acne treatment care cream in Japan that helps to cure swelling acnes with anti-inflammation performance. The IPMP bacterial killing formula helps to avoid the formation of acnes from going worse and minimize the allergic actions.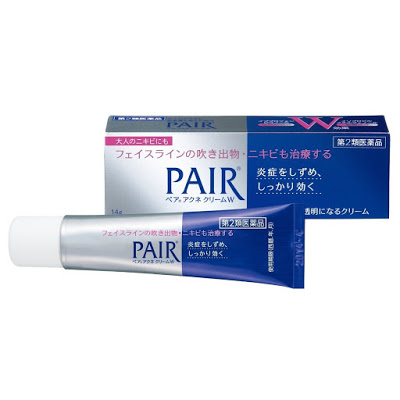 8. LULULUN SHEET MASK
Lululun Sheet Mask is one of the best selling masks in Japan with affordable price and "Japanese quality" nourishing ingredients for your daily skin. The pink Lululun Sheet Mask is very moisture and it's a good fit for the dehydrated skin to keep the skin moisturized throughout the day.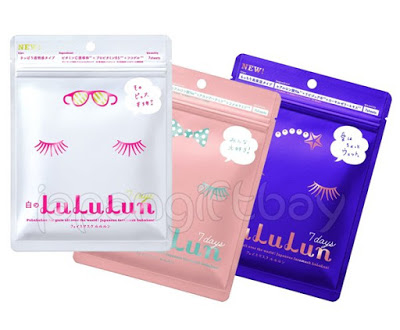 9. BIORE UV AQUA RICH WATERY ESSENCE SPF50+
This is one of my favourite sunscreen brands from Biore as it provides superior long lasting double UV protection against the skin ageing effect of UV rays and it leaves your skin cool and fresh throughout the day.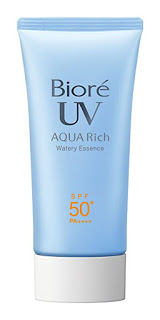 10. SANA NAMERAKA HONPO SOY MILK ISOFLAVONE MOISTURIZING LOTION TONER
It is a mild moisturizing toner which contains rich ingredients such as plant collagen and carrot extract that helps to make your skin moist, soft and healthy translucent look.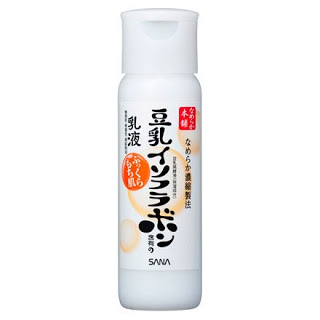 11. K-PALETTE 1DAY TATTOO EYELINER
K-Palette 1 Day Tattoo eyeliner is a waterproof, instant dry and long lasting eyeliner which prevents your eyes from turning to panda eyes at the end of the day. It is ease to remove with gentle formula and can be removed by using warm water too.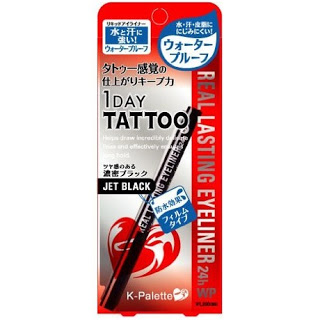 12. SHISEIDO THE COLLAGEN KOBIKATSU POWDER
Shiseido collagen powder is a fat free product which is flavourless & odourless that can be easily dissolved in a variety of liquid and food. It consists of healthy ingredients such as lingonberry and amla from India and Southeast Asia.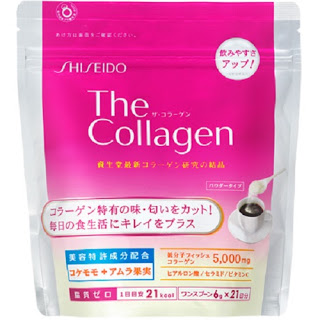 13. SHINYA KOSO NIGHT DIET GOLD ENZYME PREMIUM DIET SUPPLEMENT
The GOLD enzyme premium version is the best version among others late Night Meal Diet series. It made up with 150% more enzymes (from a normal dose of 400mg to 610 mg) and gluten free. It is suitable for those individuals who have to eat at night or eat at irregular time.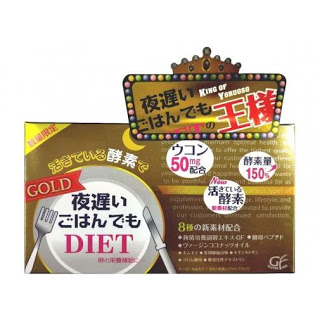 14. DHC'S LIP CREAM
DHC's Lip Cream is a must buy lip cream from Japan's drugstore. It is fragrance free and it contains antioxidant olive oil that keeps your chapped lips smooth and moisturized.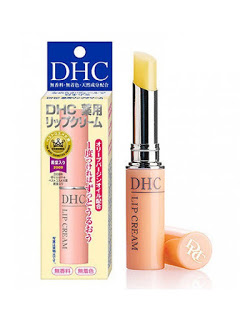 15. KINOMEGUMI ASHI RIRA FOOT DETOX PATCH
This detox patch adopts the concept of foot reflexology and it's purported to stimulate the reflex points on the feet in order to remove toxic waste and restore balance to the body. It also helps in weight loss, improve the blood circulation and digestion.