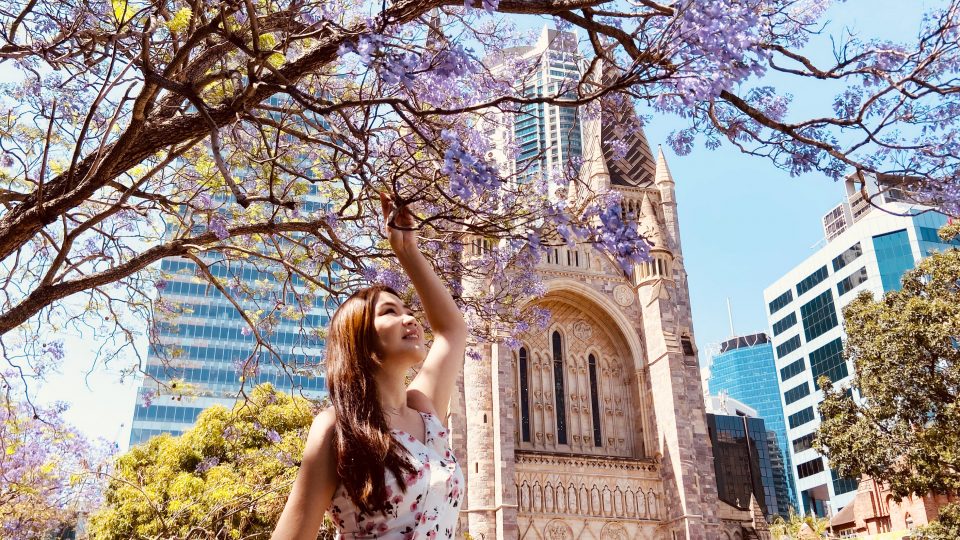 Queensland Itinerary | 5D4N Australia Travel Guide by Zanne Xanne
Planning for your first trip to Australia? Here is a guide to squeeze all the MUST VISIT places in Queensland for 5D4N trip, if you are visiting the west:

✈ DAY 1 | GOLD COAST (SURFERS PARADISE) ✈
Surfers Paradise Beach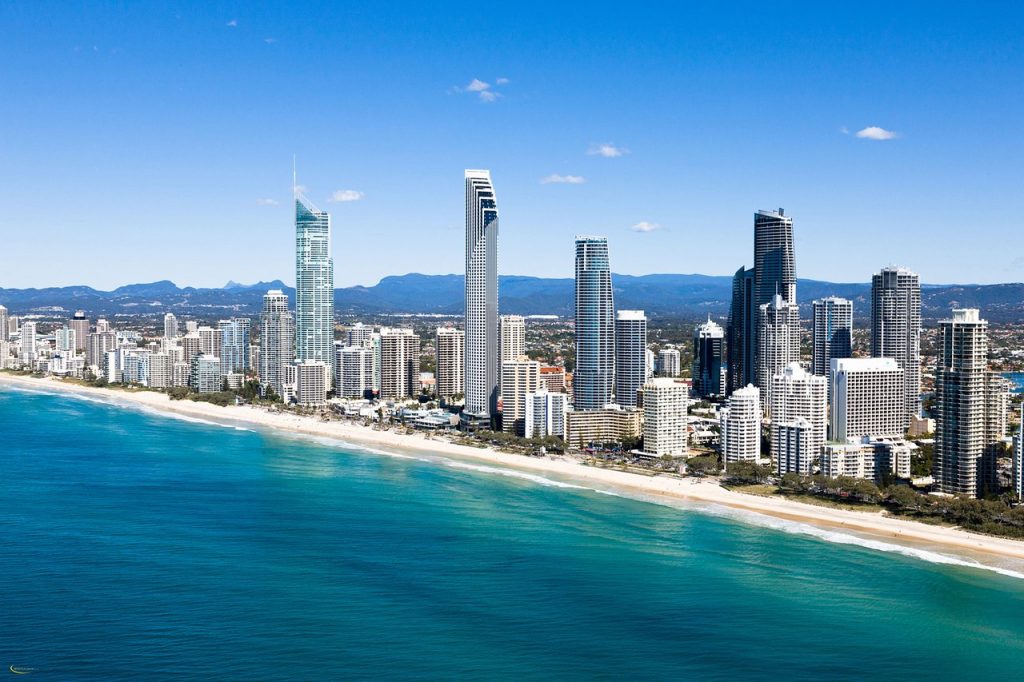 Surfers Paradise Beach is one of the iconic landmarks in Gold Coast with many rising skyscrapers behind the beach and crystal clear sea. There's many shops, cafes and restaurant around the beach that allow you to seek a shelter if you want to take a break from the sun. Image from HERE.

Skypoint, Surfer's Paradise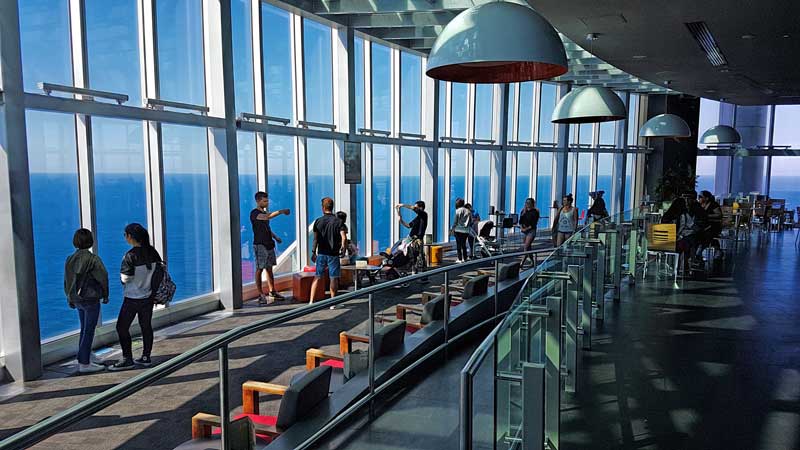 Climb to the top of the Skypoint Observation Deck on level 77 to enjoy the 365 degrees of panoramic Gold Coast's view. If you are an adrenaline junkie, perhaps you may try the Skypoint Climb that allows you to seek for a different kind of thrilling and climbing experience at Skypoint. Image from HERE.

Surfers Paradise Beachfront Market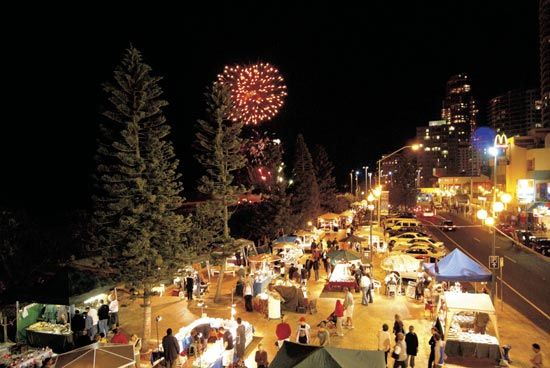 The Beachfront Market provides a unique shopping experience for the visitors at Esplanade at the end of the Cavill Mall. It operates all year round from 5pm each on Wednesday, Friday and Sunday. Image from HERE.

✈ DAY 2 | GOLD COAST (THEME PARK) ✈
Warner Bro Movie World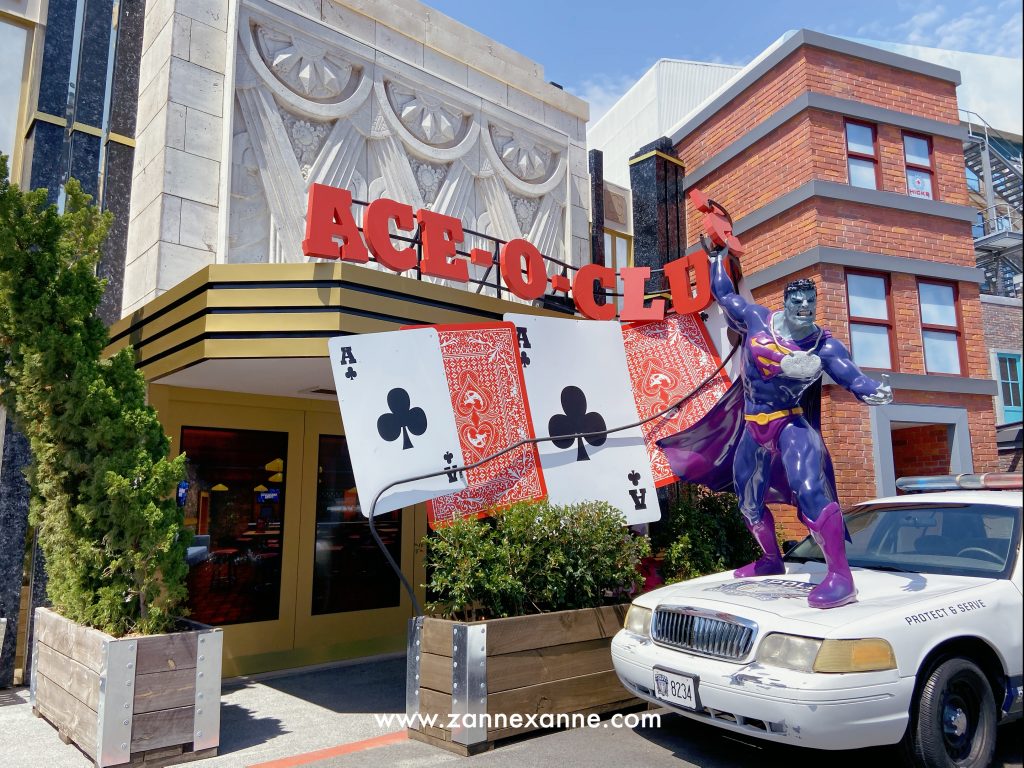 Warner Bros Movie World also renowned as "Hollywood On The Gold Coast" where you have the opportunities to see the familiar faces such as Superman, Wonder Woman, Batman, Austin Power and others in one day. Click HERE, if you wish to read more about "Warner Bros Movie World Gold Coast | Review by Zanne Xanne".

✈ DAY 3 | SUNSHINE COAST ✈
Noosa National Park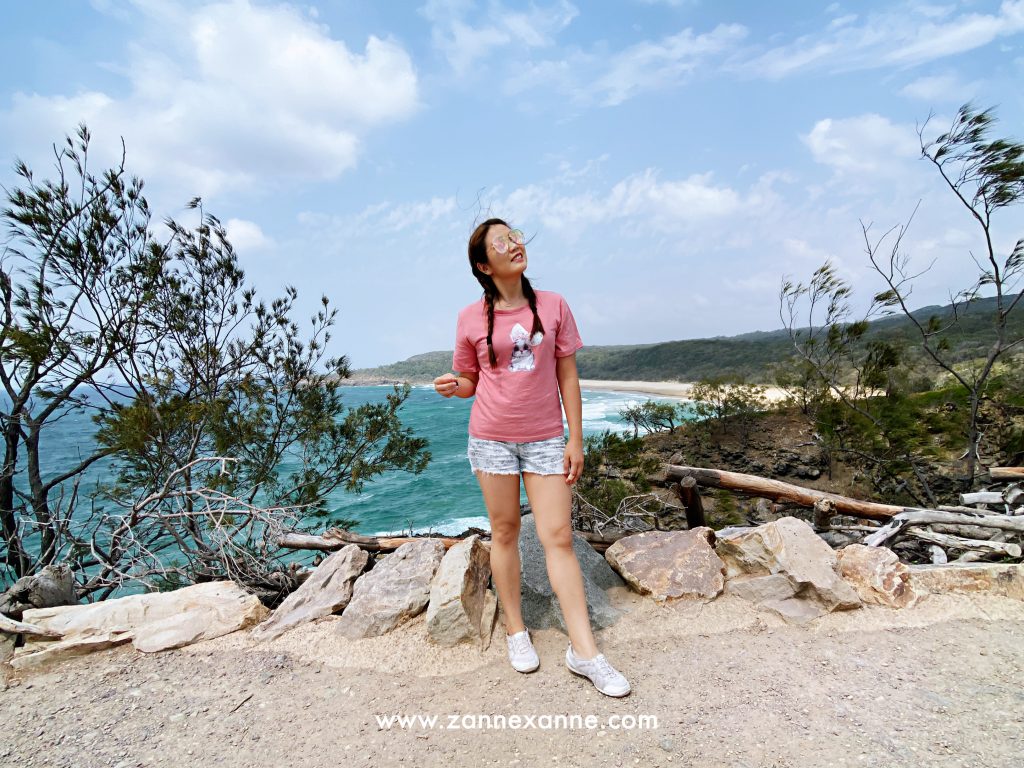 Noosa National Park is one of the perfect escape destinations from the bustle city which located in Sunshine Coast. Noosa National Park also renowned for its' holiday hotspot near the center of Sunshine Coast, with plenty of cafe and fashion boutiques along Hastings Street. Click HERE, if you wish to read more about "Noosa National Park, Sunshine Coast Adventure | Zanne Xanne's Travel Guide".

Montville, Hinterland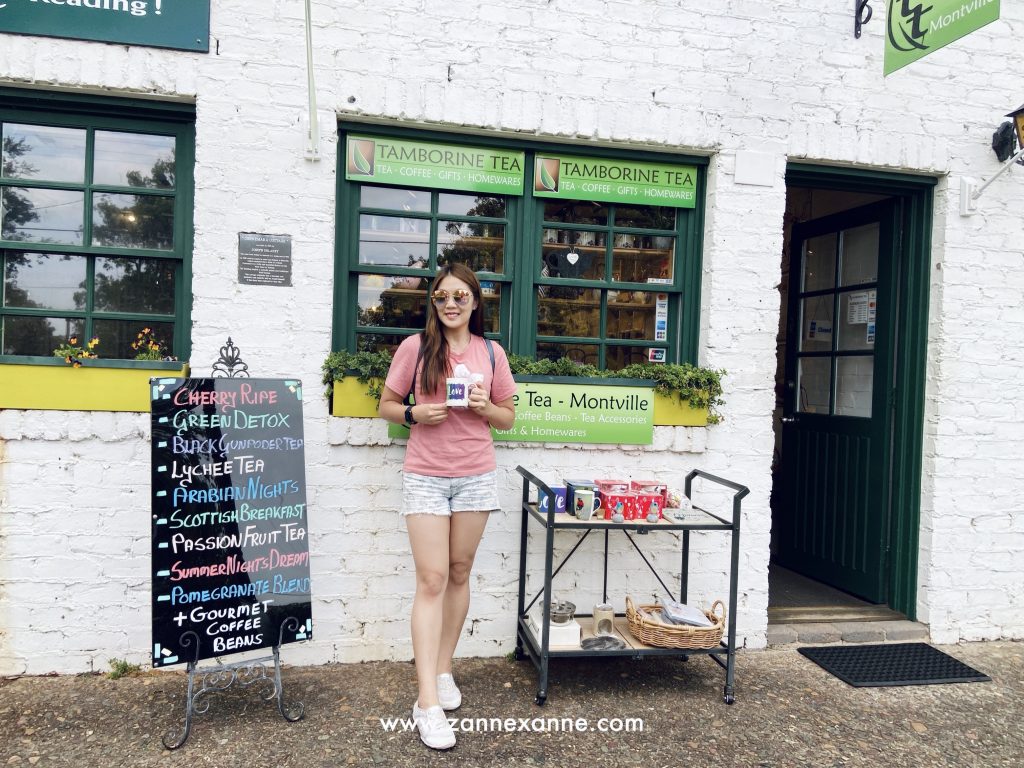 Montville is a colorful and picturesque village that has long been a home for many artisans. It's renowned for the artistic & romantic getaways, unique & heritage architecture building and bustling retail industry. Click HERE, if you wish to read more about "Montville Artisan Village, Australia | Zanne Xanne's Travel Guide".

✈ DAY 4 | IPSWICH ✈
Workshop Rail Museum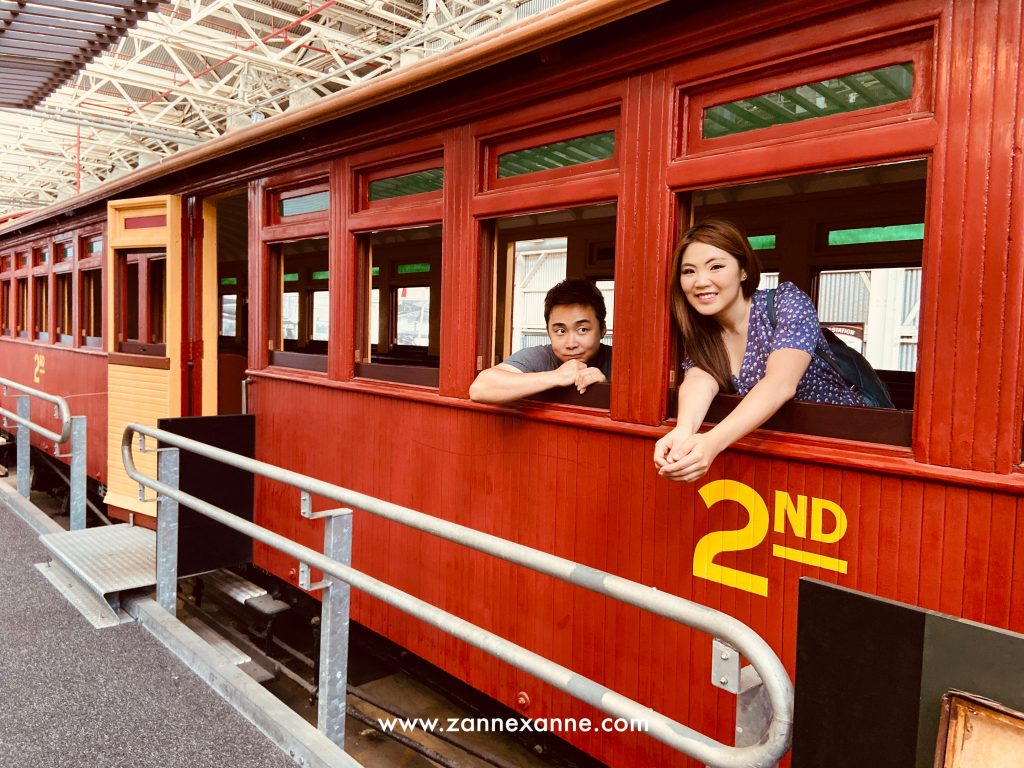 The Workshop Rail Museum was opened in the year of 2002 and it combines a hands-on exhibition where kids and adults able to experience and witness the oldest continually running railways workshop in Australia. It's also the site where the first train ran over 145 years ago. Click HERE, if you wish to read more about "The Fun Workshops Rail Museum Ipswich Review | by Zanne Xanne".
Ipswich Nature Centre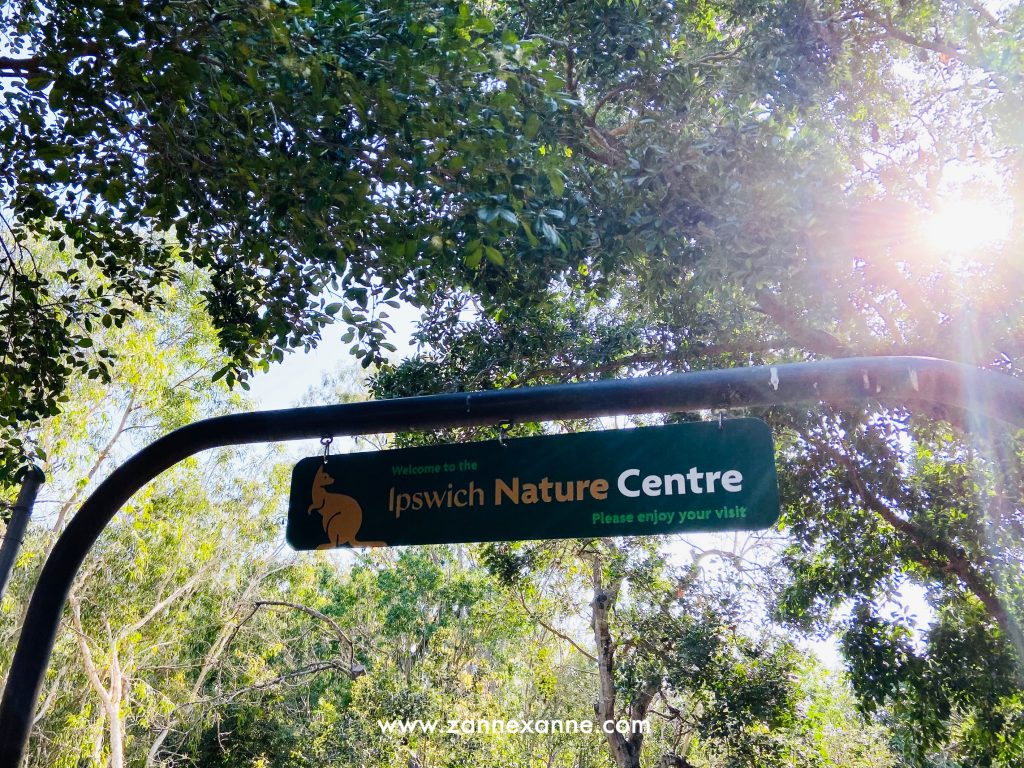 Ipswich Nature Centre is a historical park that offers a free admission and learning opportunities to the public to get closer to the Australian native wildlife. It has 80 years of history that never fail to offer a shelter for the adorable and furry animals with a lush landscape of garden, bushland and floral communities. Click HERE, if you wish to read more about " Ipswich Nature Centre Review | by Zanne Xanne".

✈ DAY 5 | BRISBANE ✈
Mount Coot Tha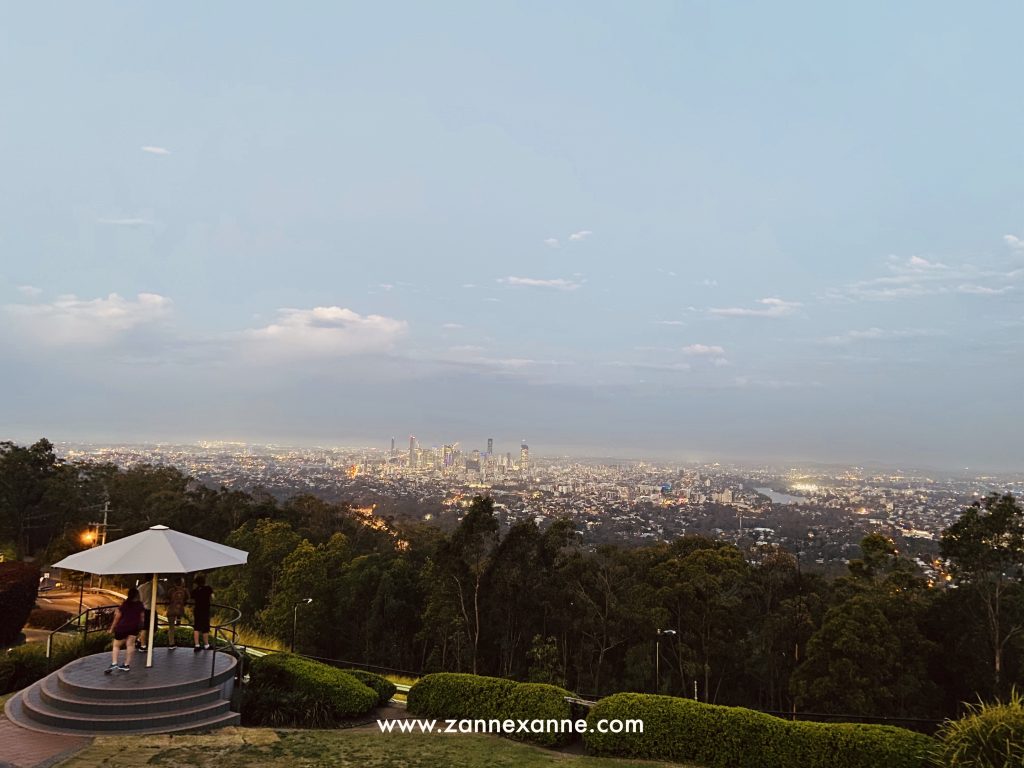 Mt Coot-Tha is one of the popular spots that offers a panoramic view of the city and rising of the sun. You may wish to catch the awesome Brisbane city view and sunrise from the peak of Mt Coot-Tha behind the skyline.

South Bank Parkland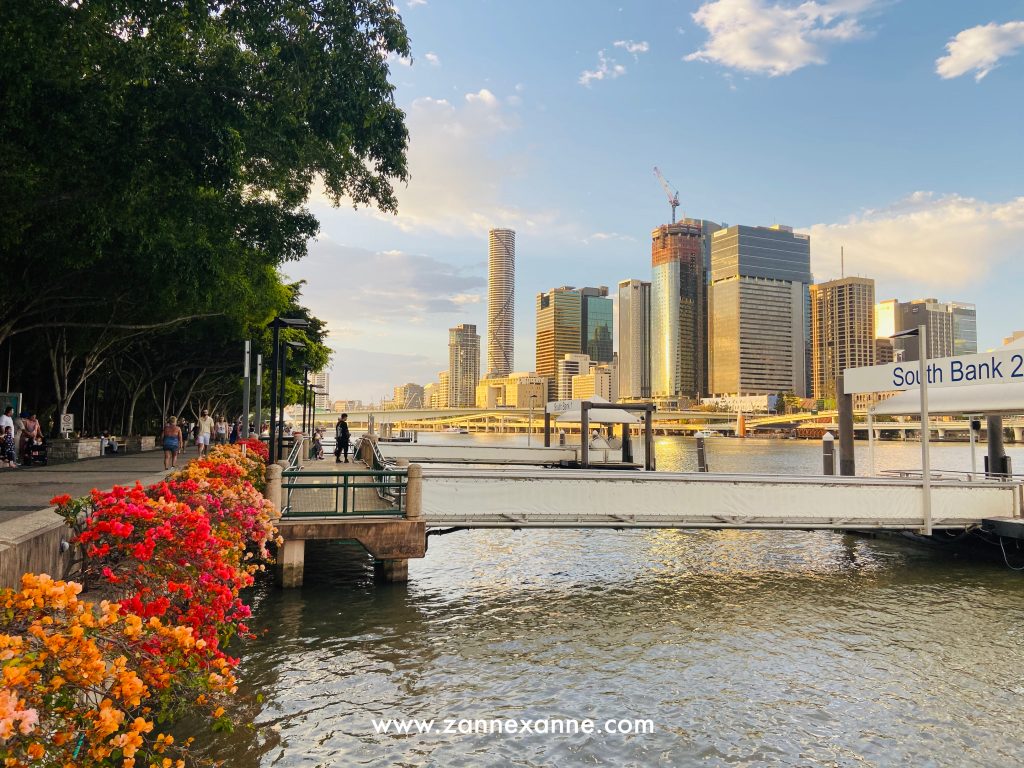 South Bank Parkland is a versatile place where it allows visitors to chill and relax while enjoying the panorama skyscraper view in Brisbane.

Streets Beach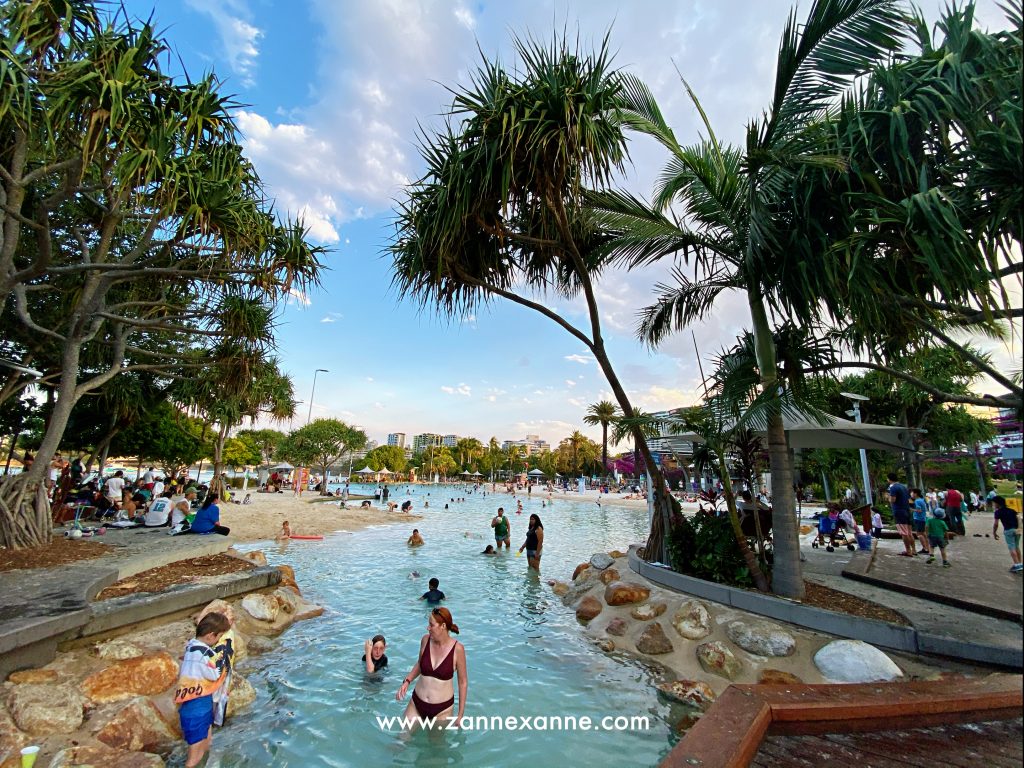 Streets Beach is the only Australia's man-made beach which located in the middle of the Brisbane city and it's free to use throughout all year round.

Brisbane Eye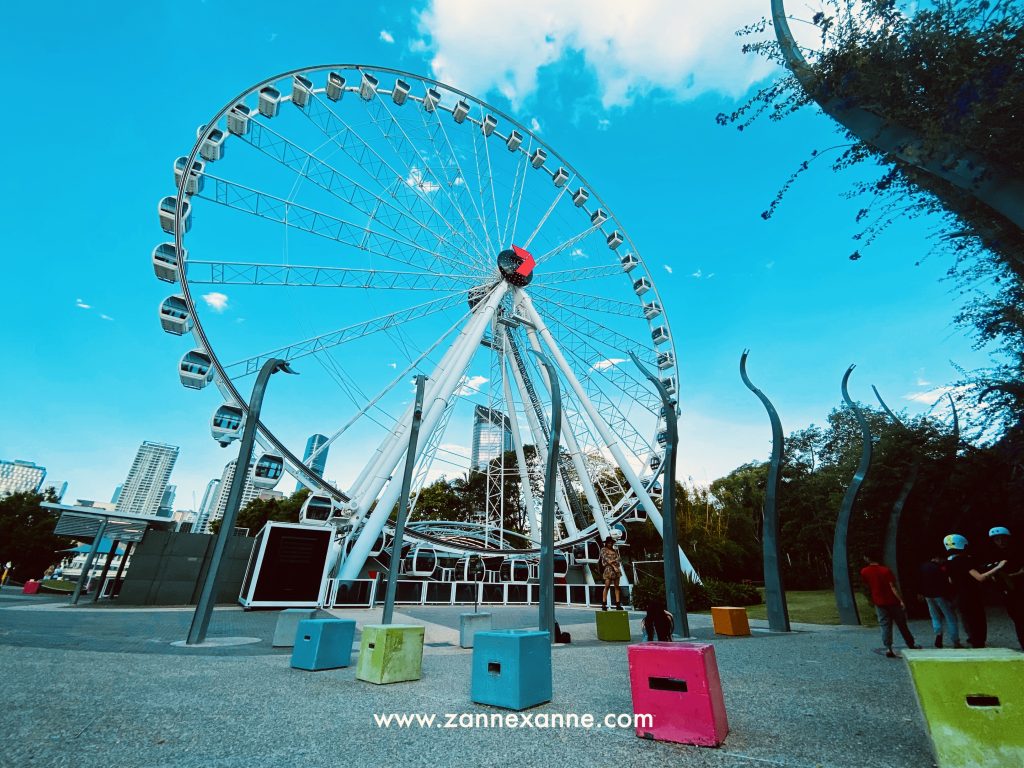 Brisbane Eye is a romantic and iconic landmark of South Bank~ Brisbane Eye which renowned as the Channel Seven Wheel of Brisbane. It offers 360-degree spectacular panoramic view that surrounded by the Brisbane river.

Victoria Bridge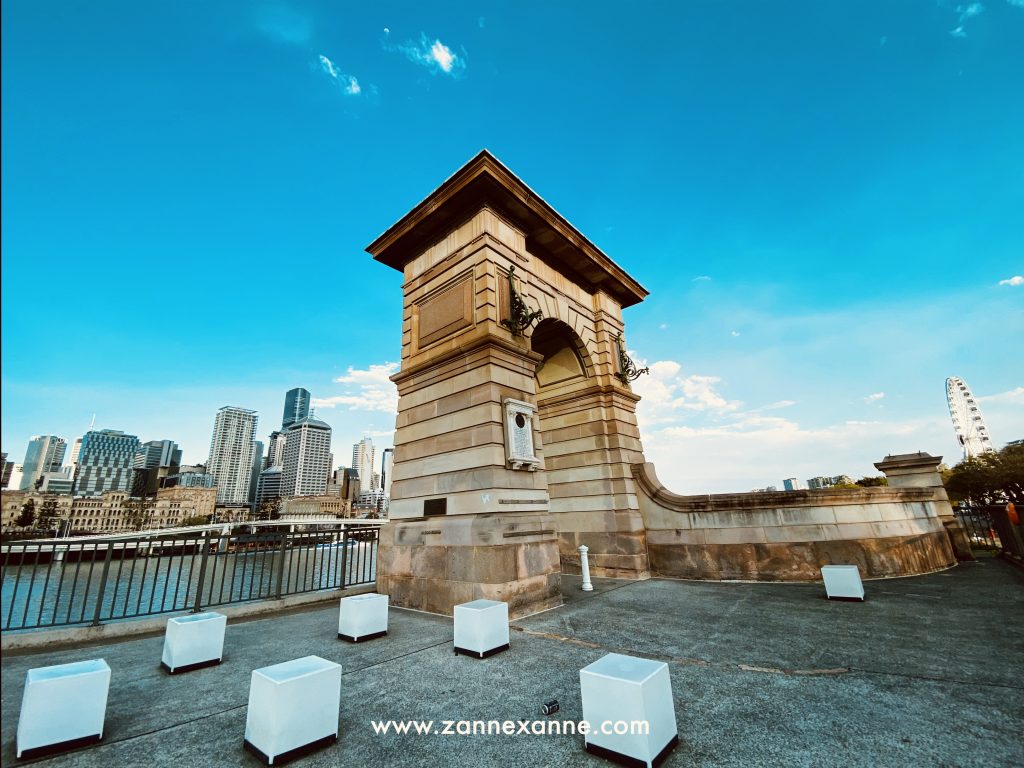 The historical Victoria Bridge was originally made up from timber and the bridge succumbed to a woodworm infestation and collapsed. Then, the Victoria Bridge was rebuilt again and became a vital link between North and South River Bank in Brisbane.

Queen Street Mall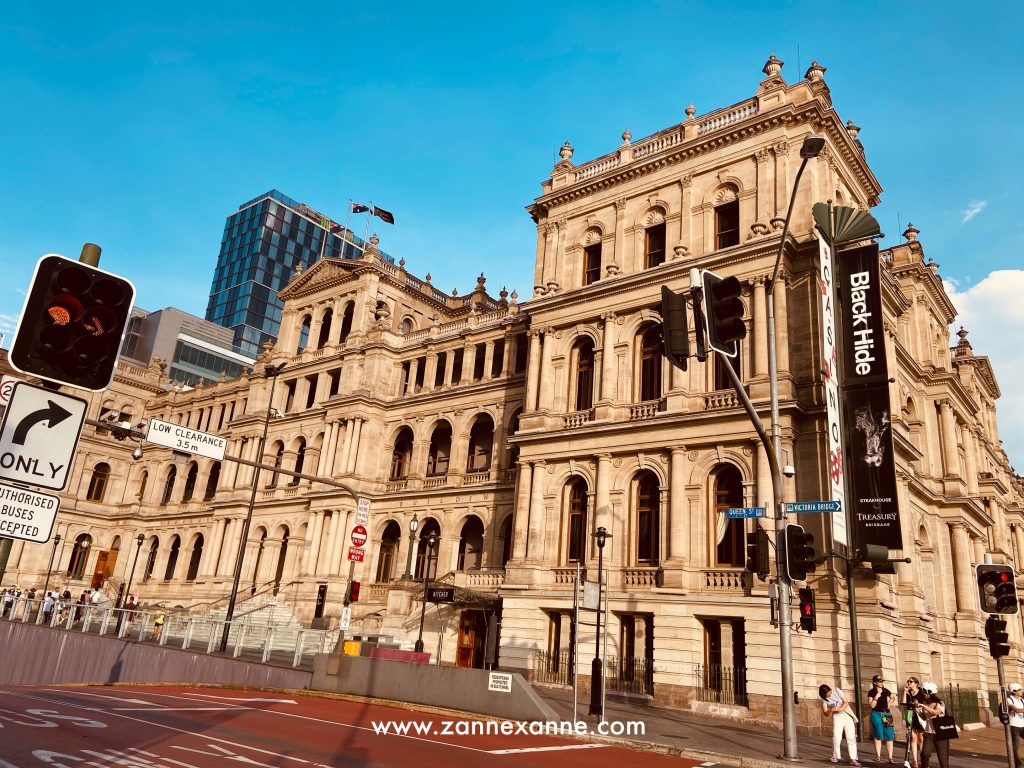 Queen Street Mall is a shopping and lifestyle precinct situated in the heart center of Brisbane City. It's considered the centre of fashion and retail paradise in Queensland where shoppers can just wander around from shop to shop.

Nepalese Peace Pagoda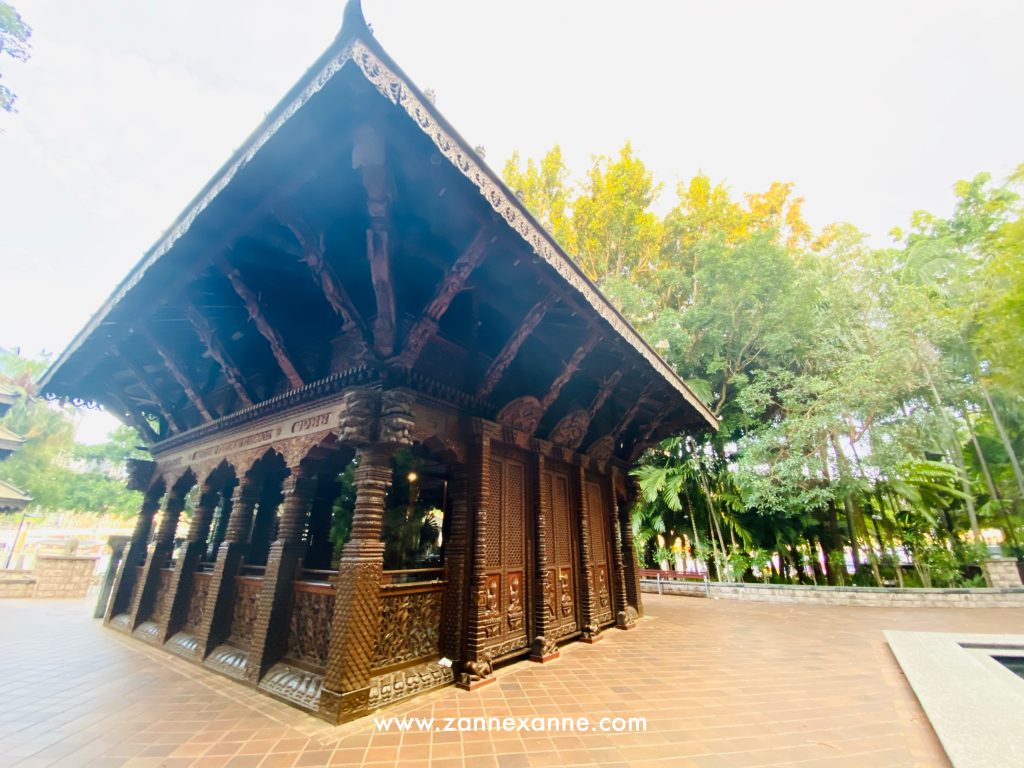 Nepalese Peace Pagoda is one of the treasures and historical attractions located at South Bank. It was originally brought by the King of Nepal to Brisbane for the contribution of World Expo 88 and it's a three-story high Pagoda that features 80 tonnes of hand caved Nepalese timber.

The Arbour in Bloom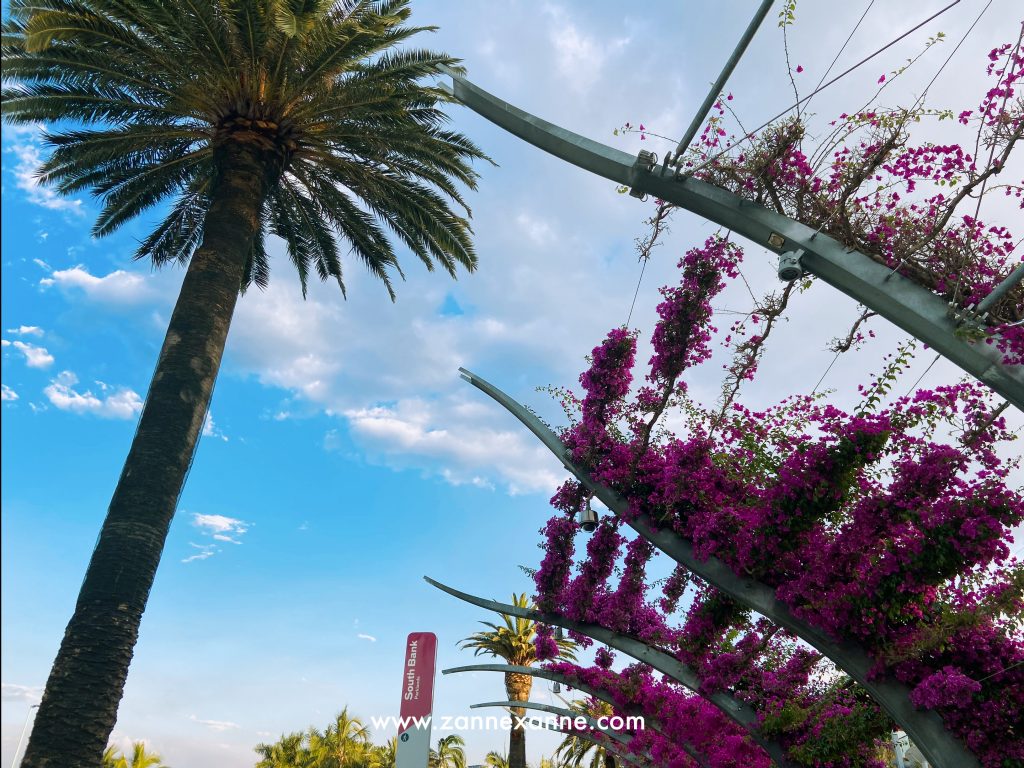 The Arbour in Bloom is located at South Bank Parkland where it is a fantastic sculpture covers with the bougainvillea vines.
WHAT TO SEE
Jacaranda Tree blooms beautifully in Australia's spring, especially in the month of October and November. Jacaranda Tree also usually can be found along Brisbane city, however Jacaranda is actually indigenous to Brazil. It was collected and returned to the Royal Gardens at Kew, England, in about 1818.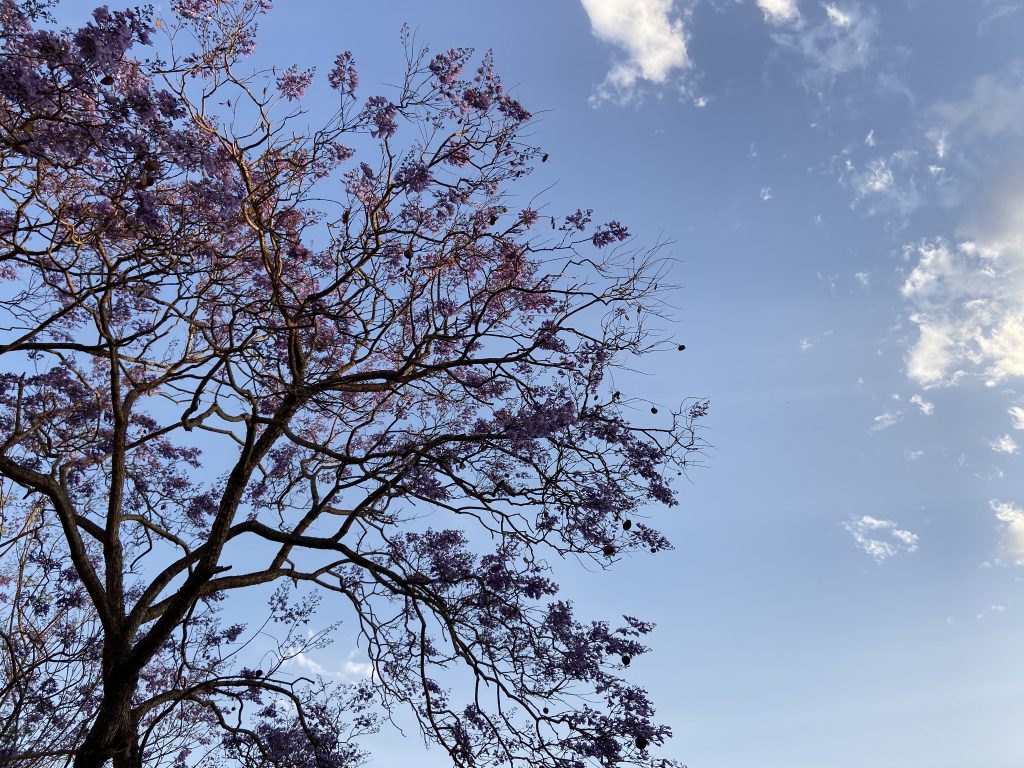 In my opinion, it's advisable to explore the western part of Australia by car as it's more flexible and cost saving, especially when you are travelling in a group of 4 or even more. It's definitely cool to throw your backpack behind the car and hitting the road with your favourite tunes and coffee along your journey too.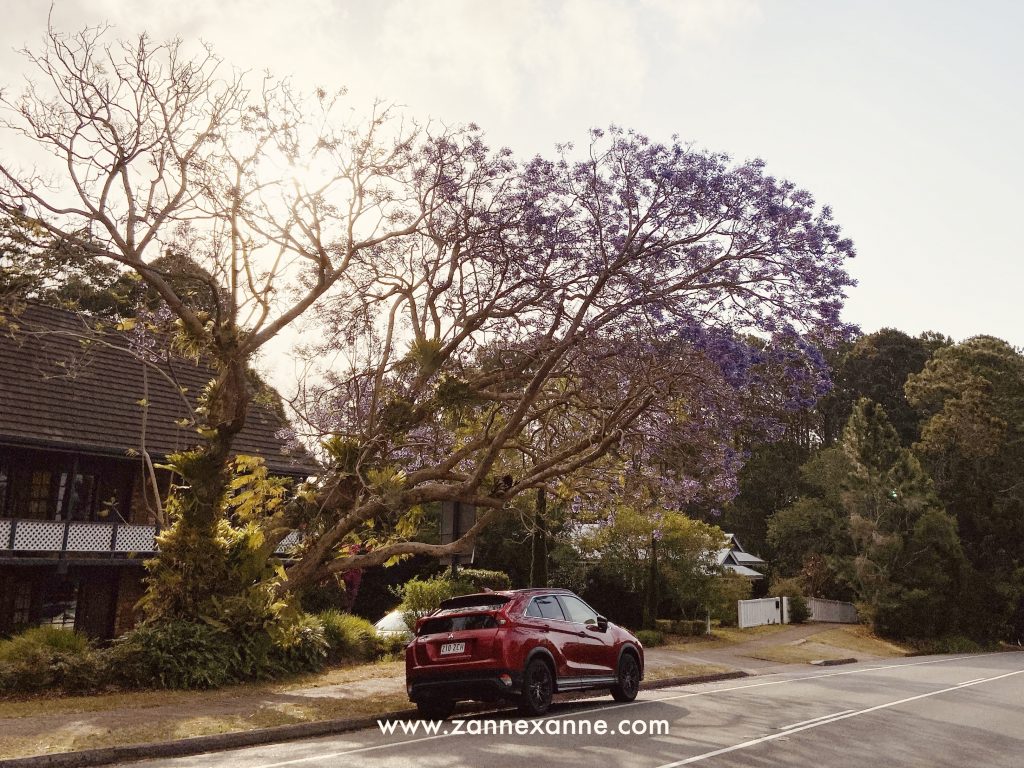 Special thanks to wanderlog that has created me a customized map for my 5D4N Queensland's trip that make my blog more interesting.
Trip map courtesy of
Wanderlog
, a road trip planner