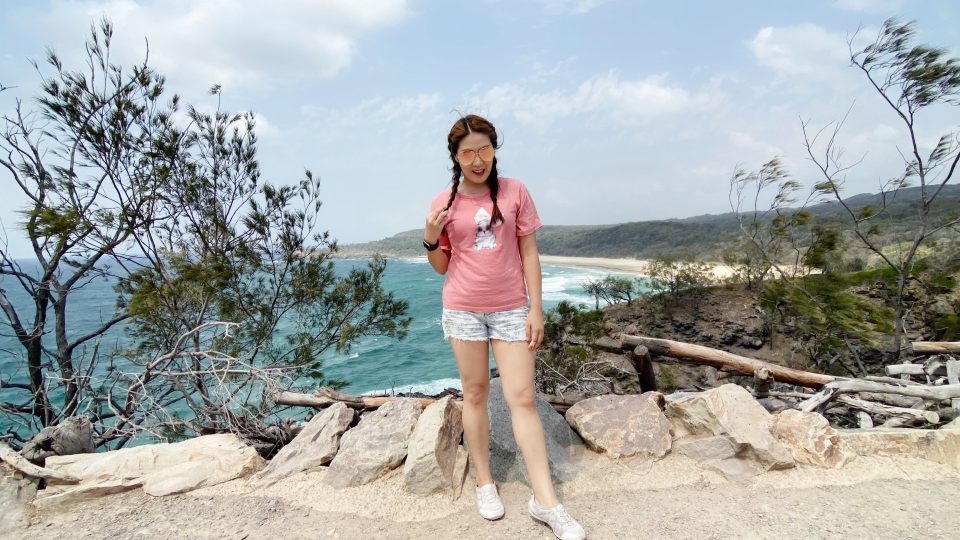 10 Things To Know Before Visiting Australia | Zanne Xanne's Travel Guide
Hello dearies! I'm so excited and can't wait to share about my memorable honeymoon vacation in Australia with you all. ♥️ ♥️♥️ Before I begin, here are a few things that you should know before travel to Australia to save you from confusion and embarrassment:
1.AUSTRALIA IS HUGE
Australia looks small on the world map yet the land is huge that requires a long day to travel from one side to another side of the country. For example, if you wish to travel from Perth to Brisbane, it takes approximately 3days to drive or over five hours via flight to reach your destination. Hence, you have to plan your trip wisely if you are having insufficient time in Australia.
2.DIFFERENT CITY PROVIDE DIFFERENT TYPE OF SUMMER
As the land was big, each of the Australia cities provides different type of summer. Perth enjoys hot and dry summer with little rainfall and the average temperature  of 31°C. However, during summer in Brisbane, the temperatures can reach as high as 40-45°C. Thus, do wear plenty of sunblock no matter where you are.
3.FREQUENT MASSIVE BUSHFIRES
There is a frequent massive bushfires across the east coast of Australia, especially during spring and summer season. As the fires take hold across the vast area of Australia, the states may declare an emergency and FCO will issue a travel warning for the local and tourist to avoid from traveling to the affected area. It is advisable to move to the larger towns, shopping centres or facilities to keep away from bush land areas in order to stay safe.
4.BEWARE OF SMOKING
Smoking in Australia isn't bad, however you should be alert while smoke near the bush land areas as the cigarette butts may easily cause the bushfires due to the hot and windy weather in Australia. Furthermore,  with a legislation soon to be passed, there will be charging of AUD 40 for one packet of cigarette. It considered as an expensive habit in Australia.
5.SUNBLOCK IS NEEDED
Sunblock is needed in spring too. Due to the thinner ozone layer and the harmful UV ray, it's advisable to wear a lot of sunblock as you may easily get tan or sunburn that potential to blister. Furthermore, it may be best to wear a hat and sunglasses or shirt to keep your skin covered as well.
6.SHOP CLOSE AT 5PM
Most of the shops in Australia close early at 5pm as there is no necessary for them to open until so late. Australian don't really go shopping like others people from other countries and they have still many others kinds of activities like pub, cycling, hiking climbing, camping and etc.
7.CALL 000 FOR EMERGENCY
Different countries will have different number for the emergency case. For any emergency case in Australia, you may call 000 for emergency. The number will direct you to either the police, fire or ambulance department depends on the emergency and the severity.
8.RENTAL IS LISTED PER WEEK INSTEAD OF MONTHLY
If you are planning a long vacation in Australia, the rental is listed weekly instead of monthly compare to other countries.As a result, you need to take note of the price that listed and if you are unsure, be sure to contact the agent or person in charge first before making any payment.
9.NEVER SWIM AT JUST ANY BEACH
Never swim at just any beach in Australia, especially at the West Coast side as it is in the central for the sharks. Do some research first before heading to the sea as you will never know what is under the stunning blue sea.
10.NEVER TALK LOUDLY ON THE PUBLIC TRANSPORT
Never talk loudly on the public transport, especially before you hop into the train or quiet carriage during the peak hour. Please be respectful of others and lower down your volume.