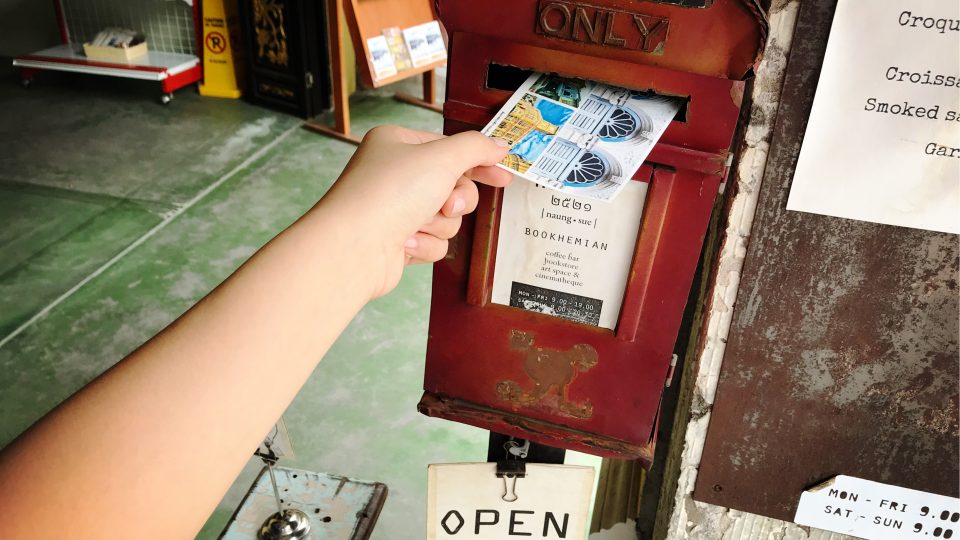 20 Things To Do In Patong Beach Phuket | Zanne Xanne's Travel Guide
Thailand has a lot of awesome beaches in the world. If you are planning for a fun and relax staycation in this Land of Smiles, you may consider Patong Beach, Phuket as your destination! With its 3km long and largest beach on the island, Patong Beach is renowned for its vibrant nightlife, natural and man-made attractions. Here is the list of 20 interesting activities that you can do during your short trip:
1. SUN BATH ON THE WHITE SAND BEACH
Patong Beach has a gorgeous long strip of white sand that meets turquoise water. Get ready your swimsuit and sunglasses, lying around the white sand beach to get a healthy glowing suntan. Don't forget to moisturize and nourish your skin first because excessive of UV ray may burn your skin easily.
2. ENJOY WATER SPORTS ACTIVITIES
Patong Beach is surrounded by warm tropical water and it is a paradise for water sports lover. Various of exciting activities can be done here such as jet skiing, snorkelling, parasailing, wake boarding, kayaking and etc.
3. CATCH THE ROMANTIC SUNSET
There are a number of romantic places along Patong Beach where allow you to catch the beautiful sunset in the evening. You may enjoy your dinner in any fine dining restaurant for the best dining experience together with the awesome sunset view.
4. ENJOY THE AUTHENTIC THAI DISHES
Thai food has slowly gained popularity around the world ranging from Tom Yam Goong, Pad Thai, Green Curry, Som Tum, Mango Sticky Rice and etc. Give your senses a treat with their delectable offering of sumptuous authentic Thai food along Patong Beach and you will definitely fall in love with it!
5. PAMPER YOURSELF WITH THAI MASSAGE TREATMENT
No trip to Thailand is complete without a session of Thai massage treatment. Get rid of your busy and hectic life, pamper yourself with a blissful experience with the Thai massage treatment which helps to relax your muscles and improve the blood circulation of your body.
6. CRUISING ALONG BEAUTIFUL ISLANDS
Explore the beautiful islands around Patong Beach and find your own trails with a romantic cruise. The sea journey offers you an opportunity to learn more about the Southern life better with some onboard activities as well.
7. WATCH AMAZING SIMON CABARET SHOW
Watch one of their amazing lady boy cultural shows such as Simon Cabaret and you will definitely have an extraordinary experience in Patong Beach. Among the others attractive shows, Simon Cabaret has a spectacular performance, costume, dance, act and breathtaking background song as well.
8. VISIT THE BIG BUDDHA
Enjoy the spectacular view of Big Buddha along Wat Chalong which is one of a beautiful Thai temple located 30 minutes away from Patong Beach. The huge Buddha that sits on the summit of a hill is beautiful and impressive which is definitely worth for your trip.
9. EXPLORE THE NEON STRIP ALONG BANGLA STREET
Bangla Street is lined with neon lights and gaudy night clubs. Every evening, there is a Thai and western pop music blaring out along the main street, temping the visitors with affordable drinks and spending their time here.
10. ENJOY THE BEACH NIGHLIFE
Patong Beach nightlife scene is the center for people to look for a good time in a tropical beach side environment. It is always full with excitements for the party, dance and music.
11. TRY THE BAMBOO TATTOO
Tattoo studios are popular in Phuket and there is 10-15 shops operating in Patong Beach. You can try their traditional bamboo tattoos which believe that it's a lesser pain compared to the conventional one.
12. EXPLORE KATHU WATERFALL
If you are planning for any outdoor activities, don't forget to discover one of their popular waterfalls – Kathu Waterfall. It is a drop pools kind of falls with water cascading through them and this is a great chance to connect yourself with the nature by experiencing something different other than the beach.
13. WATCH THE MUAY THAI FIGHT
Muay Thai is the national sport in Thailand and it considers one of the violent sports where the athletes have to utilise the strikes as much as the fist. However, it is also one of the entertainments for the local too.
14. SHOPPING IN JUNGCEYLON SHOPPING COMPLEX
Jungceylon Shopping Complex is one of the gleaming well-lit upper end department stores in Patong Beach. It consists of 200 plus international and local stores, offering the latest fashions and trends. Furthermore, it's also a great entertainment heaven which consists of 5 rooms of SF Cinema and 16 lane of the bowling alley.
15. SCOOT AROUND THE TOWN
Scooter is one of the best ways to explore the beach and island. There are a lot of scooter around the beach and remember to compare the price first before you hire. You may need to leave a cash deposit or a copy of your passport and ID to hire a scooter.
16. VISIT BANZAAN FRESH MARKET
The local fresh market is swimming with an array of seafood that you wouldn't find them outside of Asia. Banzaan Fresh Market is located next to Jungceylon Shopping Complex and it consists of wide varieties of hawker stalls such as fresh and delicious seafood, clothes, fruits and etc.
17. EXPLORE PHANG NGA BAY
Phang Nga Bay is one of the fascinating landscapes near Patong Beach where you must see it with your own eyes before you die. One of the best ways to explore this breathtaking scene is with a silent kayak and slowly gliding among the giant cliffs.
18. VISIT JAMES BOND ISLAND
James Bond Island is a popular tourist attraction that located in the Phang Nga Bay area. After the movie of "The Man with The Golden Gun" by James Bond, it slowly gains the popularity around the world and it consists of numerous dramatic limestone cliffs rising sheer out of the waters.
19. PLAY WITH ELEPHANT
The Elephant Jungle Sanctuary is a great place to play with the elephants. You able to feed, play and bath the adults and baby elephants that you have never experienced before.
20. ZIPLINE ADVENTURE IN FLYING HANUMAN
It is an exciting and unforgettable memory that you can do in the forest near Patong Beach. The couple can even zip down together and get their romantic photo taken by the local photographer too. The whole course take about 2 hours to complete.