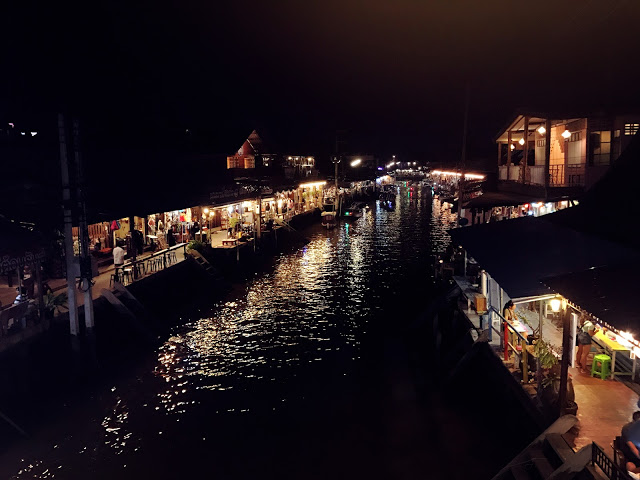 Amphawa Floating Market in the Evening | Zanne Xanne's Travel Guide
There are many floating markets in Bangkok and it has became one of the unique culture in Thailand that attract the locals and tourists to pay a visit here. Amphawa is the second most popular floating market near Bangkok and it has grown from a small village and extended from the riverbanks to the surrounding streets.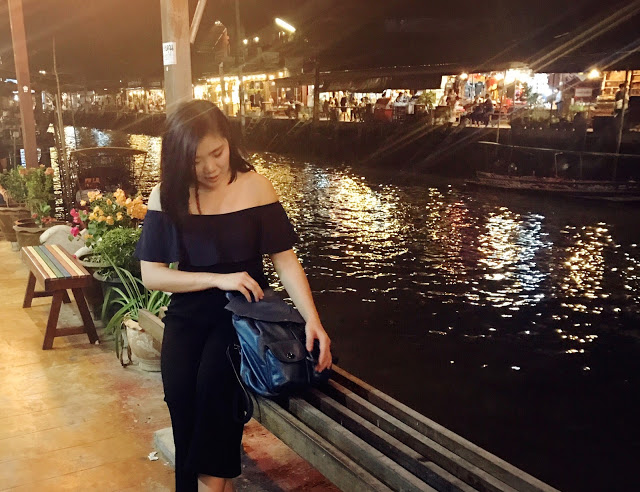 Visitors enjoying eating the grilled seafood on a wooden boat that's moored around the central bridge. They served various kinds of appetizing seafood such as huge prawn, shellfish, squid, scallop and fish. If you do not prefer to sit beside the food stall and the brownish water, walk a bit further from the bridge and you will find some nice restaurants with a balcony next to the canal.
Moreover, there are various kinds of old charming wooden shops selling Amphawa's souvenir along the canal. The stalls are selling interesting sweets, snacks and ice-cream that you have never seen in your life before too! Some of the stalls are selling some nice stationary and postcard. They do offer the postcard delivery services to local and worldwide. So don't forget to drop a postcard from Amphawa Floating Market just like me. It only costs 15 Thai Baht!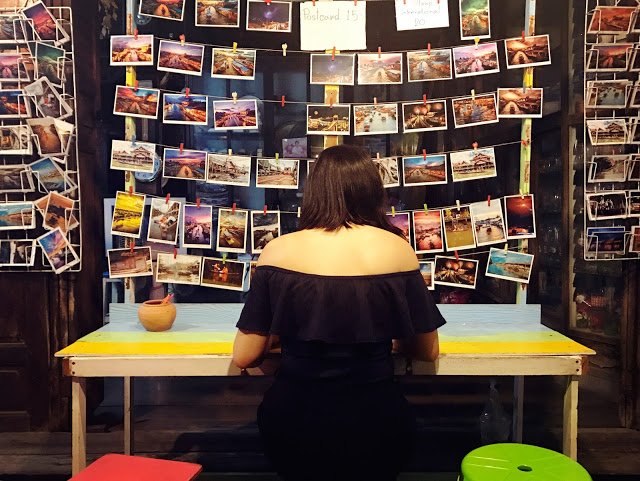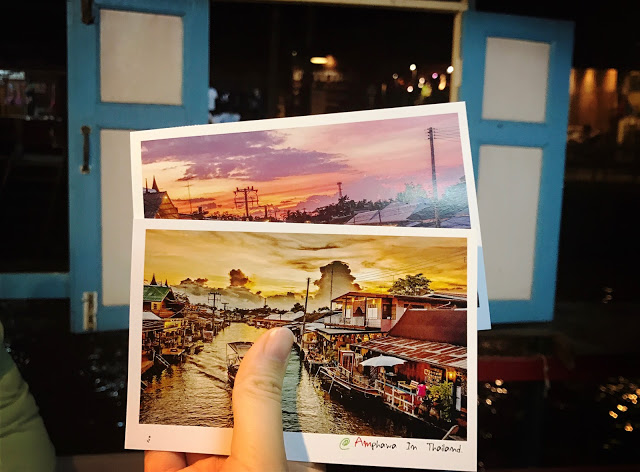 Don't miss up the night adventure with the firefly night cruising tour along the Mae Khlong River. It was a fantastic cooling night and a gift from the nature. The night looks perfectly beautiful with the reflection of the moon on the canal and the twinkle of the fireflies around you. It costs about 60 Thai Baht per person for one hour boat ride.
Amphawa Floating Market is indeed one of the best place to enjoy the local food and culture with the cozy atmosphere and music broadcast by the community members. It only opens on Friday, Saturday and Sunday from 2pm to 10pm. It is advised to grab a cab here as the distance is about 50km from the Bangkok city.
There's a full day tour for MAE KLONG RAILWAY MARKET + AMPHAWA FLOATING MARKET that included hotel pick up and drop off, long tail motorboat ride and friendly English speaking tour guide to guide you around the well-reviewed market. You may click HERE to find out more about the promotional price.
Thanks for reading once again! Feel free to LIKE and SUBSCRIBE to my new Youtube channel for more travel videos.