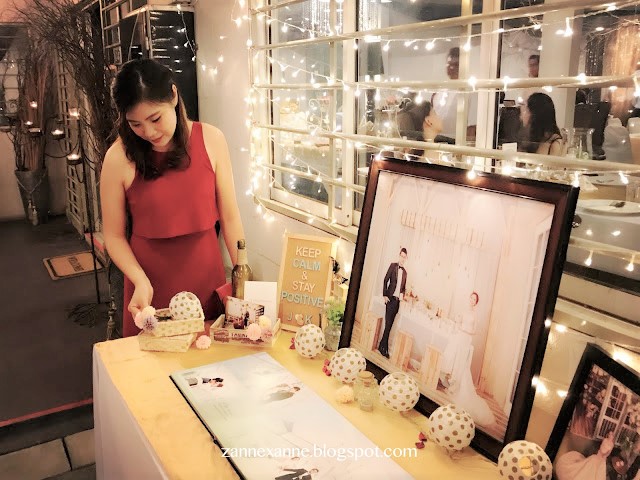 10 Tips To Plan Your Wedding Just Like A Professional | Zanne Xanne's Tips
I never have any wedding planning experience in my life before, however I'm glad that my client who has now become one of my friends has trusted me to help her in the wedding planning event. It was 6 months ago when she approached me and the garden wedding turned out to be very successful and I achieved a truly friendship and a memorable wedding planner experience that I never had in my life!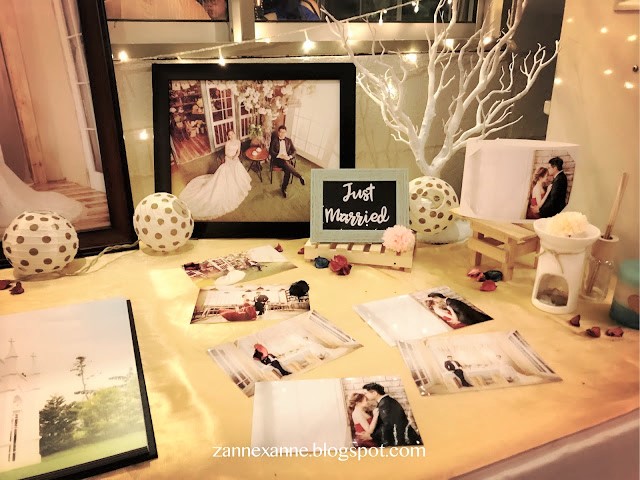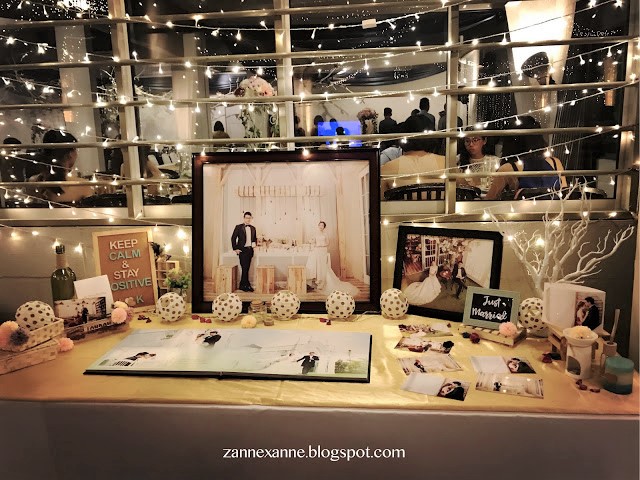 The beginning is always the hardest, you may think that without any practical experience you can't plan your event well. On the other hand, here's a list of tips based on my previous experience that I would like to share with all of you to plan your wedding just like an event professional:
1. CHOOSE A THEME
There are a huge number of themes that you can choose for instance garden, rustic, travel, colour and etc. Remember to make it personal and choose something which you are really loving it or details that able to tell the guests more about you as a person. Furthermore, once you have chosen a theme, you are able to select the food and beverage, invitations, music and entertainment that fit
with it.
2. PLAY WITH THE COLOUR
A theme gives you a great starting point to play along with the colour when come to the decorations for the venue, dress code and even the catering. Choose white as your primary and based colour where it is the best option to mix and match with your theme and the colour as well.
3. SET A BUDGET
Set your budget and stick to it as wedding can be very expensive. You may list down what you need from the very beginning such as photo booth, decoration, dessert, invitation, games, music, entertainment and etc. Try to be flexible with yourself and prioritize the expensive items first in your must have list. Please take note that flowers may be a little bit expensive and you may replace it with the artificial one.
4. CREATE A TIMELINE
Create a timeline for yourself in order to keep track the progress and it helps to organize and save up your time too. You may plan it in your dairy book or excel format, it's up to you! Be sure to keep track your budget and progress to make sure the wedding is running smoothly on the actual day.
5. SET THE WEDDING VENUE
Once you have planned out the budget, it's time to figure it out the venue that fit your theme. Get a list from the venue owner that they provide and do not provide on the day of the wedding. This may help to save out the cost for decoration too!
6. CHOICES OF MUSIC AND ENTERTAINMENT
Adding some unique music into your ceremony is something romantic and fantastic to share the love and joy with all your guests. Music is the heart and soul for a wedding day and by hiring the right and talented band or DJ, it's a fantastic way to personalize and adding some romance into your big day!
7. LIGHTENING DECORATION IDEA
It's essential to choose suitable lights that will beautify and illuminate your wedding ceremony. From fairy lights, candles, uplights to spot lights that can create a warm and romantic ambience especially it sparks and glows in the dark. This sparkling decoration idea will definitely upgrade your wedding to the elegant and classic feel.
8. SPARKLE THE WEDDING WITH GLITTERING DECOR
Brides love shimmering and glittering stuff, especially come to the wedding décor. It is one of the important elements that make your wedding memorable and elegant just like a gold and silver sparkles and adding a little luxury into your wedding. It is cheap too if you are able to DIY your wedding décor with some shimmer powder.
9. DESIGN WITH QUALITY, HERE GOES D.I.Y
Your friend may have several design resources that used for events on a yearly basis. You may ask for their help in order to design or rent it out to you in order to save some of the décor cost.
10. RELIABLE VENDOR SUPPLY
List down the must have list such as flower décor, food and beverage caterer, wedding dress boutique , MC and entertainment before you start to engage your vendor. Get the checklist and price list from them and remember to make a comparison of the price and the quality of their works too. Be diligent when hiring the vendors and always have a back up plan if something crooked out on the wedding day.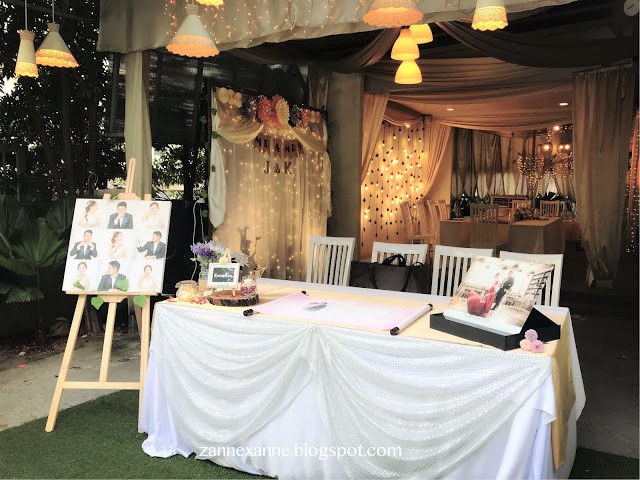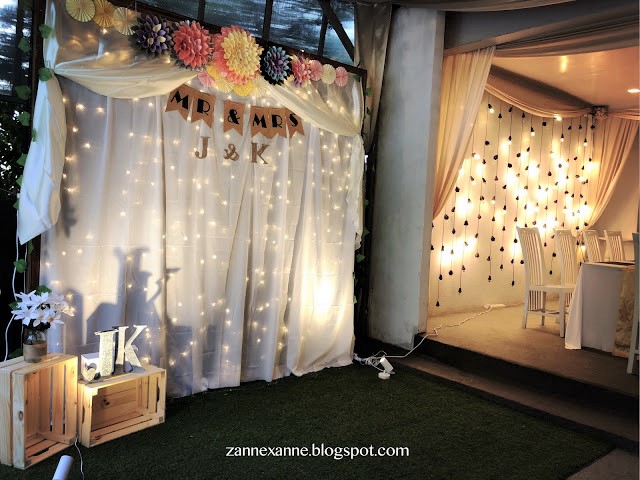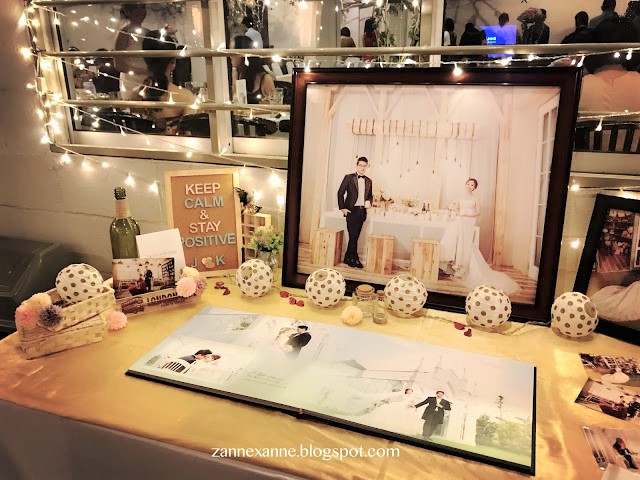 In conclusion, wedding planning can be overwhelming and stressful, however it's a once in your life memorable experience especially you are planning for your own wedding. Hope these 10 tips will benefit you and below are the garden wedding project for J&K wedding on 9th Dec 2017 at Secret Garden Lifestyle, KL.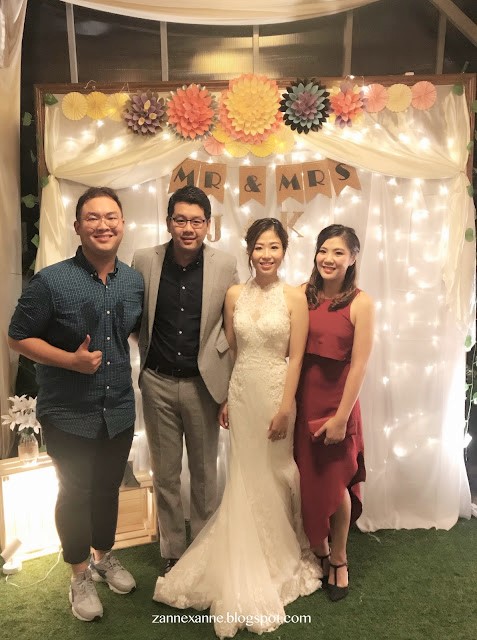 I would like to take this opportunity to thank my buddy Wilfred that has spent his time in assisting me and Kai Wen, who is the pretty bride of the day that has shown her support and truly trusted me for the decoration on her big day! Not to forget, I met some amazing and nice people from the wedding, it's my pleasure to build up a new friendship and a memorable experience as a wedding planner too!