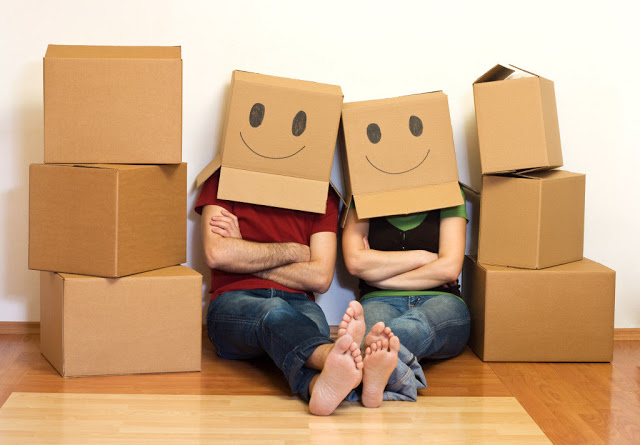 House Moving Tips By Zanne Xanne
Drawing from my personal house moving experience, there are lots of ways to organise and make your move easier, pleasant and smooth. I still have the fresh memories of some ups and downs especially with my new place here. It will be better if I could come out with this list plan earlier and perhaps I don't need to be panic while packing up the stuffs and falling ill from the haze.
1. Discover your new place
Take a walk around your new neighborhood and explore the shops especially the nearest clinic from your house. (You will never expect one day you need to see the doctor desperately like me ha!)
2. Take photos of your cleaned out old home and new home before moving in
sure you take photos of your cleaned out old home and new home if you are renting and hope to get your deposit back.
3. Say "Hello" to your neighbours
Make friends with your neighbours and it will feel nicer to be a part of the community. There is also may be a time where you need to call on a neighbour for help.
4. Imagine the life in your new home
Life will turn great if you think it positively. A great attitude does more in order to turn the lights on in our world. Plan and spot the places to place your favourite art and décor in the house and how to decorate your new home when everything is unpacked and organized.
Manage and switch your utilities to the new address and it can be easily done online via the SP Service Online Form Here.
6. Change the mailing address at least 2weeks earlier
Don't forget to change the mailing address for your credit cards, bank and magazine subscriptions before your move.
7. Plan and manage your packing
Plan and manage your packing smartly. Give yourself a list and plan ahead to prevent a draining weekend of non stop packing. (Not advice to do a last minute packing as you may leave something behind.)
8. Separate a bag for essential daily items
It will be much easier to keep an eye on your daily essentials such as Ipad or laptop which could possible to be stolen during your move.
9. Discard or donate the unwanted items
Arrange a charity organization to come and pick up the unwanted items before moving.
10. Wrap your fragile glasses with a cloth
You may save up your time to pack your clothes and kitchenware at one time. (People usually wrap the items with bubble wrap or newspaper in the old times.)
11. Place an extra cotton pad into your cosmetic's powder
It is one of the fabulous tips for traveling as well to prevent the cosmetic powder from breaking into pieces.
12. Reduce the boxes
Pack and reduce the boxes by using the luggage, baskets, laundry bins, hampers and bags.
13. Haul the basic before your truck is here
Get ready with your things before the truck is here in order to ensure the smooth move to your new home.
14. Pre-clean the new home before the move
Pre-clean the bathroom and kitchen before the move to your new home or make sure the previous tenant has cleaned the home. If you are feeling lazy to clean by your own, you may need to ask for a cleaning service. (Don't forget to put your gloves before you start.)
15. Make sure everything is completely packed
Don't wait and expect your friends to help you to pack your stuff. Make sure everything is completely packed before they are here to help you move. (And don't forget to give a treat after a hectic day!)