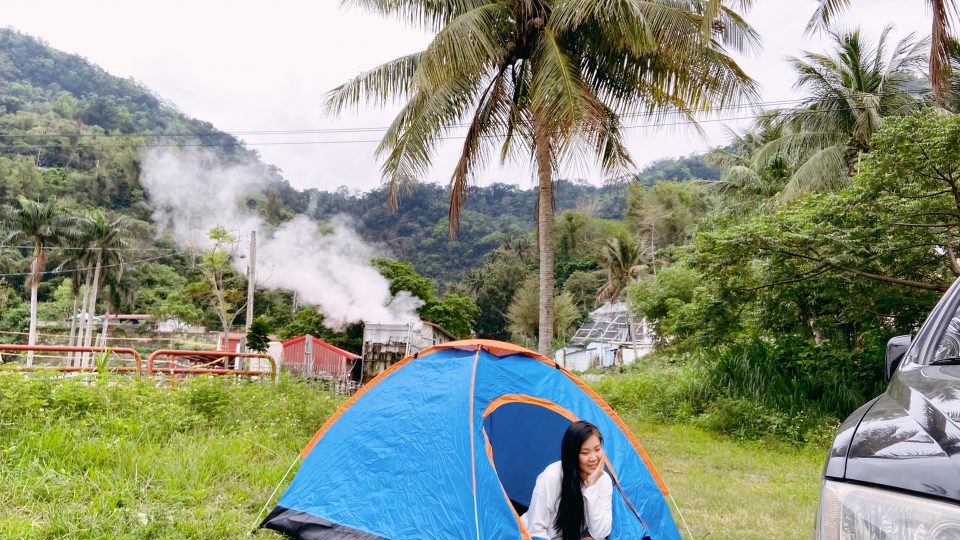 Camping In Taiwan – What To Prepare | PART 2 | Zanne Xanne's Travel Guide
Camping is one of the awesome ways to experience and explore Taiwan, hence preparation is extremely important for the camping adventure too. Having the sufficient and essential equipment can make a difference in your overall experience and enjoyment. If this is your first time camping, here are the handy camping checklist that may help you during your packing:

STAY
1.WATERPROOF TENT
Choosing a right tent is essential, especially don't over crowded and make sure your space is comfortable to fit all of you. Furthermore, it's advisable to get a 4 person tent to fit a family of two too.
2.ROOFTOP
Rooftop is a must especially during raining days and it's easily can be attached to any vehicle's roof rack or trees in order to protect the tent from getting wet.
3.SLEEPING BAG
Sleeping under the star will be more comfortable if you choose a right and waterproof sleeping bag that able to provide adequate warmth to your body. Get a lightweight and durable sleeping bag for easy cleaning purpose during your camping too.
4.CAMPING MATTRESS PAD
Choose a lightweight mattress pad that able to provide padding and thermal insulation to the body, prevent the lost of body heat into the ground while sleeping.
5.TRAVEL PILLOW
Without a travel pillow, it is hard to get yourself  rested well and sleep comfortable at night. Hence, it's essential to get a lightweight travel pillow that able to help you sleep better during the night.

WEAR
6.CLOTHES
Remember to bring along sufficient clothes as there will be no laundry facilities at the campsite. You may consider different attire for different season and weather too in order to keep yourself warm.
7.RAINCOAT
Taiwan's weather is unpredictable during October to April, hence it's advisable to prepare a lightweight and waterproof raincoat that's able to accommodate multiple layer of clothing.
8.SWIMSUITS
You may need a swimsuit to explore their beautiful hot spring, river and even waterfall while camping in Taiwan.
9.WOOL SOCKS
Wool socks able to provide maximum cushion in order to keep you comfortable while on the trail and provide warm during the night too.
10.COMFORTABLE FOOTWEAR
A pair of good and comfortable footwear is essential, especially during camping and hiking. Do take note that do not hike with your new shoes as it may cause foot ache and blister.

PERSONAL
11.FIRST AID KIT
Having a first aid kit is essential during your camping or hiking for any minor accidents or injury. Be prepared for blisters, splinters, cuts and other blunders with a well-stocked first aid kit.
12.MOSQUITO REPELLENT
Keep away the mosquitoes, ticks, biting flies, gnats and other bugs that may drive you nut with long lasting of mosquito repellent.
13.TORCH LIGHT
Torch light is essential during night time, especially you are in the dark and finding your way to the washroom.
14.POCKET KNIFE
A pocket knife is an ultimate multipurpose tool for camping or hiking. A knife can be used to cut your food, trim a rope, cut a fishing line, sharpen the stick, deal with tangled vine, tighten a screw and etc.
15.TRASH BAG
Pick your trash as you go and do not leave any trace behind. Pack your food waste out too, until you reach another place where you able to dispose your trash properly.

OTHERS
16.ROPE
Rope is useful for any purpose during camping as you may need it for setting up your tent or hiking.
17.COTTON GLOVES
Cotton gloves are needed for hiking and rock climbing purpose in order to protect your palm from injuries.
18.CAMPING STOVE
Bringing a camping stove is a convenient way to cook your meal and some campsite in Taiwan may not allow you to set up a camp fire.
19.FOLDABLE PAIL
Foldable pail is useful when you need it to store some water from nearest waterfall and river or even the rain.
20.FOLDABLE FURNITURE
You may need foldable furniture such as table and chair for cooking and sitting purpose next to your campfires or fire pits.
Do you have any camping experience in Taiwan? What are the others useful equipments that you would like to share? Feel free to share your ideas in the comments below.