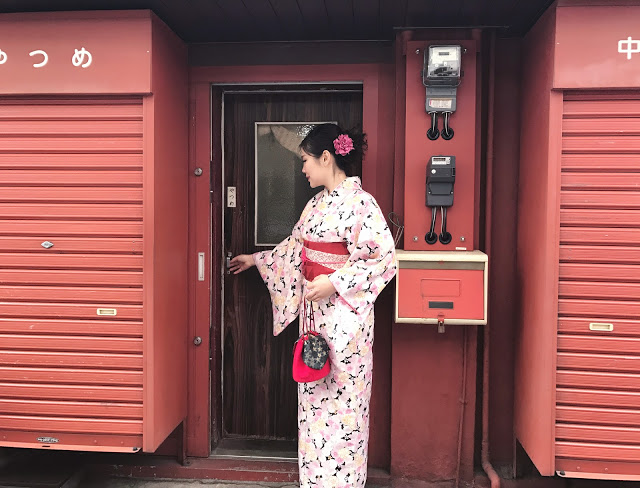 10 Things To Know Before Visiting Japan | Zanne Xanne's Travel Guide
Here are a few things you need to know before visiting the "Land of Rising Sun" which has a unique culture and tradition compare to other countries in Asia with a very strict code of etiquette. Japan is a fascinating city with the lovely people and culture, great food and technological edge that you will definitely visit this place again!
1. CHECK THE WEATHER FORECAST DAILY
Japan's weather changes tremendously, however it has a highly accurate weather forecast. We were there for a week and the transition period really made us sick and crazy. The lowest temperature can reach 3°C at night and the highest in the late afternoon can reach 16°C. The forecast is quite accurate as it shows raining at 4pm and it really rains at 4pm!
2. GET A COMFORTABLE FOOTWEAR
Japan is an energy conservative country that reduces the energy consumption by walking and cycling. Hence, you need to get yourself a pair of good and comfortable footwear with cushioned heel or firm sole as you may need to walk throughout the day.
3. FAMILIAR WITH THE ELECTRONIC TOILET SEAT
Some people who are not familiar with the high technology product may encounter technology problem especially the electronic toilet seat. Japan has implemented the electronic toilet seat in every public toilet in order to enhance the cleanliness of the toilet. As they have added in a lot of functions on the seat and some people may confuse with the flush and the water spray button.
4. DO NOT LITTER
Japan is a neat and clean country as the people do not litter and they bring their rubbish home with them. Japanese contributes greatly to this clean environment and they recycle almost every piece of the rubbish.
5. RECYCLING
Each resident has to wash and sort the recyclable and non-recyclable trash and garbage before recycling their trash to recycling centers. Every piece of rubbish has its own classification, it is either recyclable, non recyclable, burnable or non burnable.
6. TAX REFUND
Tax refund for foreigner can be done on the same day of purchase at the purchased store. Remember to bring along your passport and tax will be deducted on the spot with purchase more than 5,000 yen.
7. CURRENCY EXCHANGE IN JAPAN
Many of the currency exchangers in Japan do not accept SGD and MYR. They offer a bad exchange rate for SGD especially in Shibuya, Harajuku and Shinjuku. However, USD is a highly traded foreign currency in Japan and you may have to prepare some USD in order to get an ideal rate for Japanese Yen.
8. MINIMUM SPEND PER PERSON IN JAPANESE RESTAURANT
There's a minimum spending at the Japanese restaurant for each customer. You are required to spend on a drink if you are not ordering any food.
9. HYGIENE ETIQUETTE IN JAPAN'S UNIQLO
You have to take off your shoes when you are entering Uniqlo's fitting room. For ladies with makeup, you will be given a nonwoven bag to cover your head while changing in order not to stain the makeup on their new shirts or dress.
10. GET HELP FROM THE CAPTAIN
Don't panic if you are lost in Tokyo! You can simply get some help from the friendly captain of the train station and they are willing to help you too. This is one of the easiest ways to get your direction correctly and some of them able to speak fluent English.