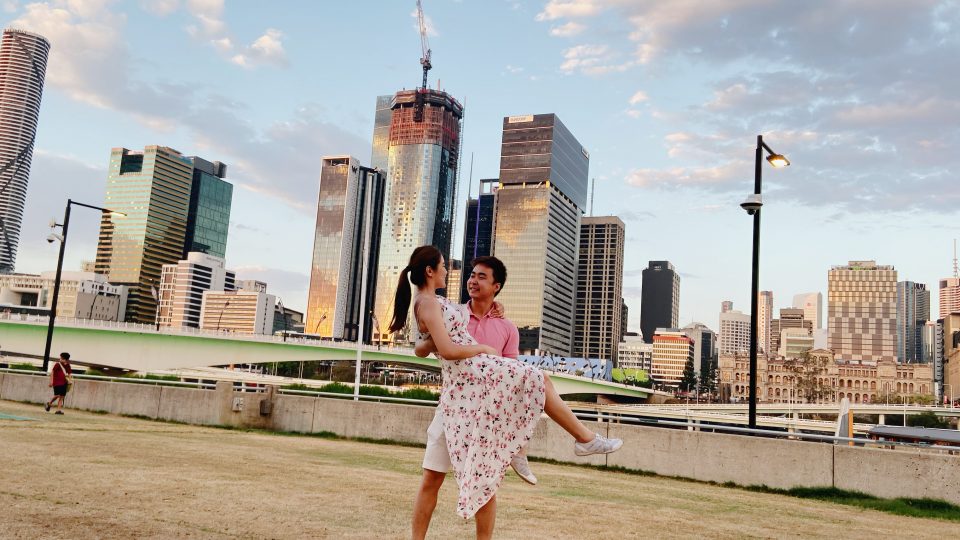 10 Free Things To Do In Brisbane | Zanne Xanne's Travel Guide
No one doesn't like FREE stuff, especially when you are on a tight budget and planning your trip to Brisbane, Australia. Brisbane is the capital of the Australian Sunshine State where it's one of the oldest and biggest city after Melbourne and Sydney. Keep reading and here are the best and fun list that you can explore in this lovely land:
1. WATCH THE SUNRISE OVER BRISBANE CITY AT MT COOT THA
Catch the awesome Brisbane city view and sunrise from the peak of Mt Coot-Tha behind the skyline. Mt Coot-Tha is one of the popular spots that offers a panoramic view of the city and rising of the sun.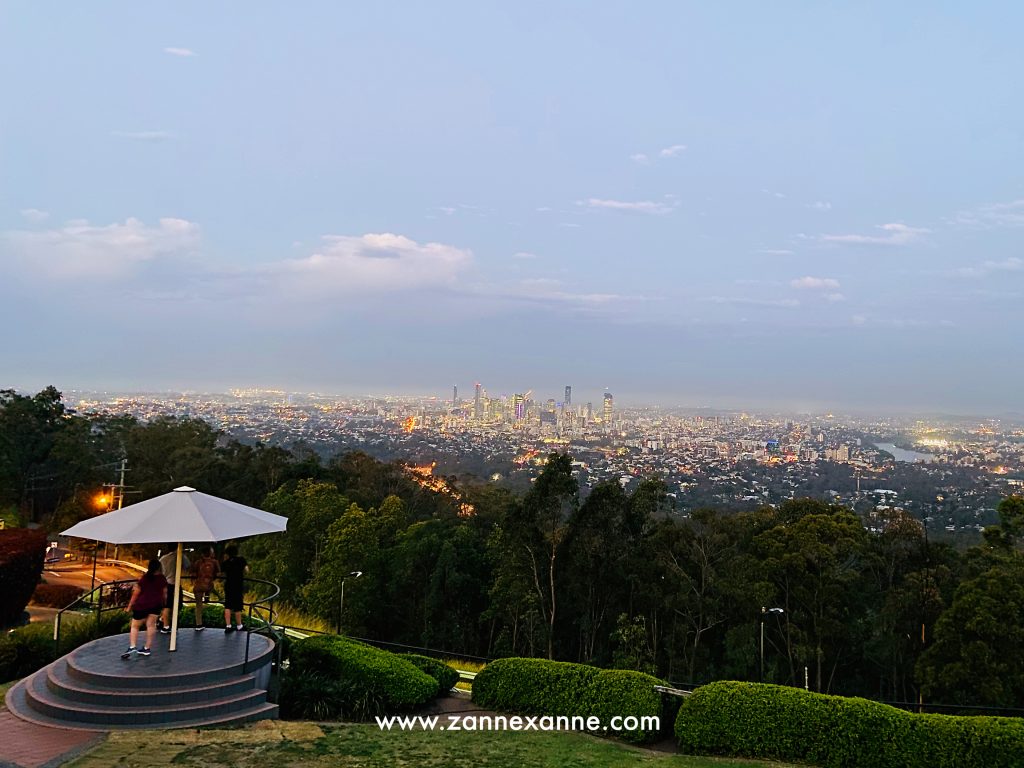 2. LAY OUT YOUR PICNIC RUG AT SOUTH BANK PARKLAND
Grab a patch of grass and lay out your picnic rug and goodies at South Bank Parkland.South Bank Parkland is a versatile place where it allows visitors to chill and relax while enjoying the panorama skyscraper view in Brisbane.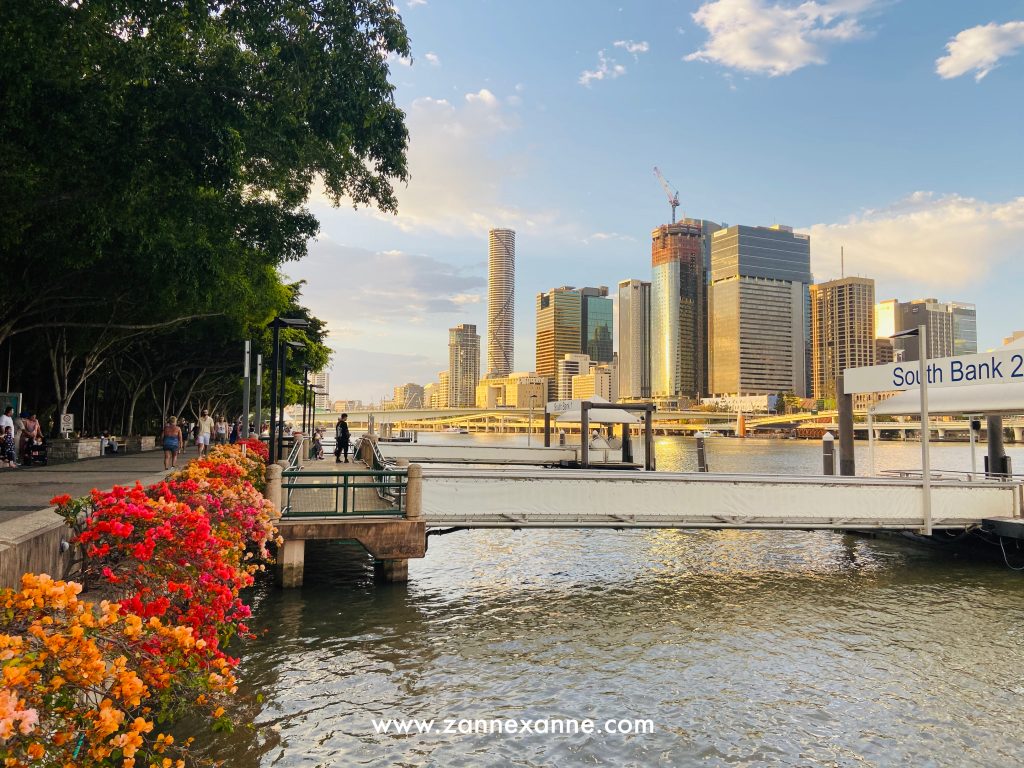 3. DIP YOURSELF IN THE STREETS BEACH DURING SUMMER
Streets Beach is the only Australia's man-made beach which situated in the middle of the Brisbane city. It is free to use and Streets Beach is open all year round too! Dip yourself into the pool during summer and remember to follow their simple guidelines in order to keep the South Bank's water facilities safe for all.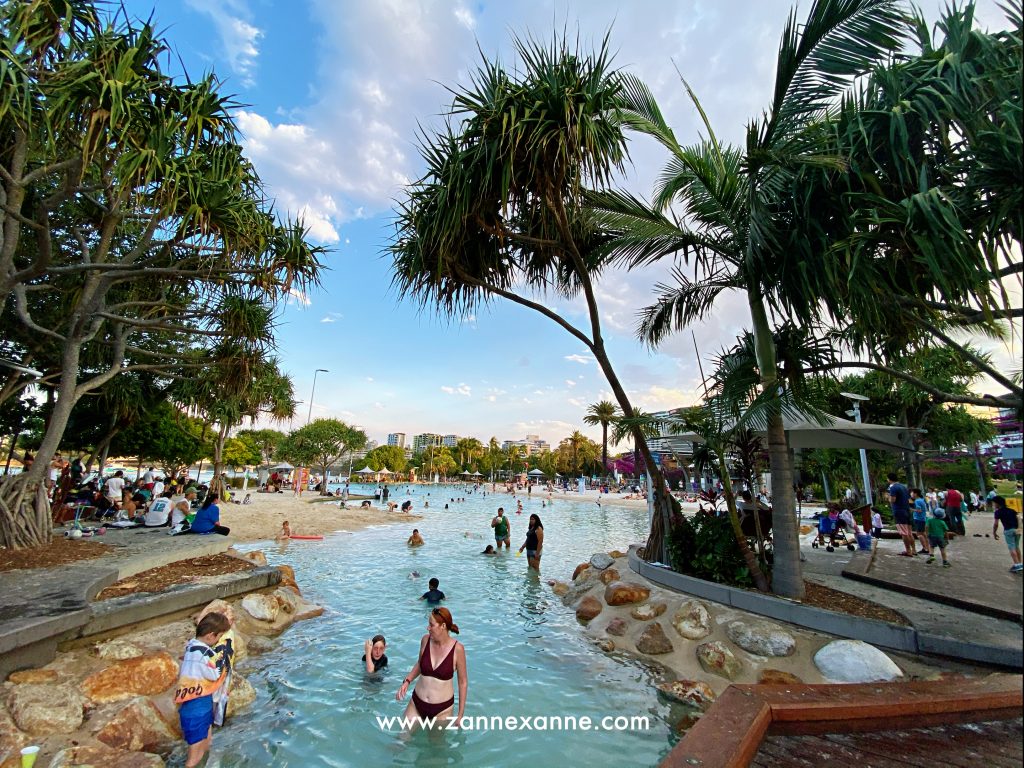 4. AMAZE THE BEAUTY OF JACARANDA ALONG BRISBANE STREET
Get ready your camera and ready to be amazed with the purple blooming along Brisbane street during spring! Jacaranda usually blooms around October, however due to the global warming you will start to spot the blooming around September.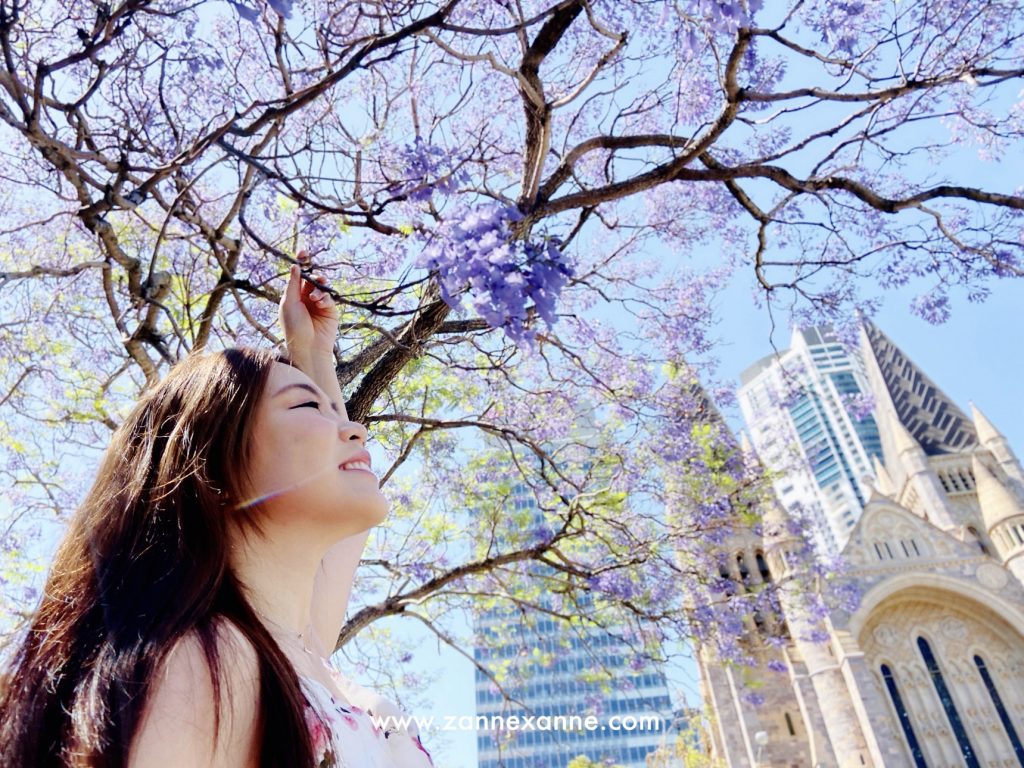 5. VISIT THE ROMANTIC & ICONIC LANDMARK OF BRISBANE | THE BRISBANE EYE
Don't miss out the romantic and iconic landmark of South Bank~ Brisbane Eye which it's also renowned as the Channel Seven Wheel of Brisbane. It offers 360-degree spectacular panoramic view that surrounded by the Brisbane river. So, get ready your camera and remember to check into the iconic spot!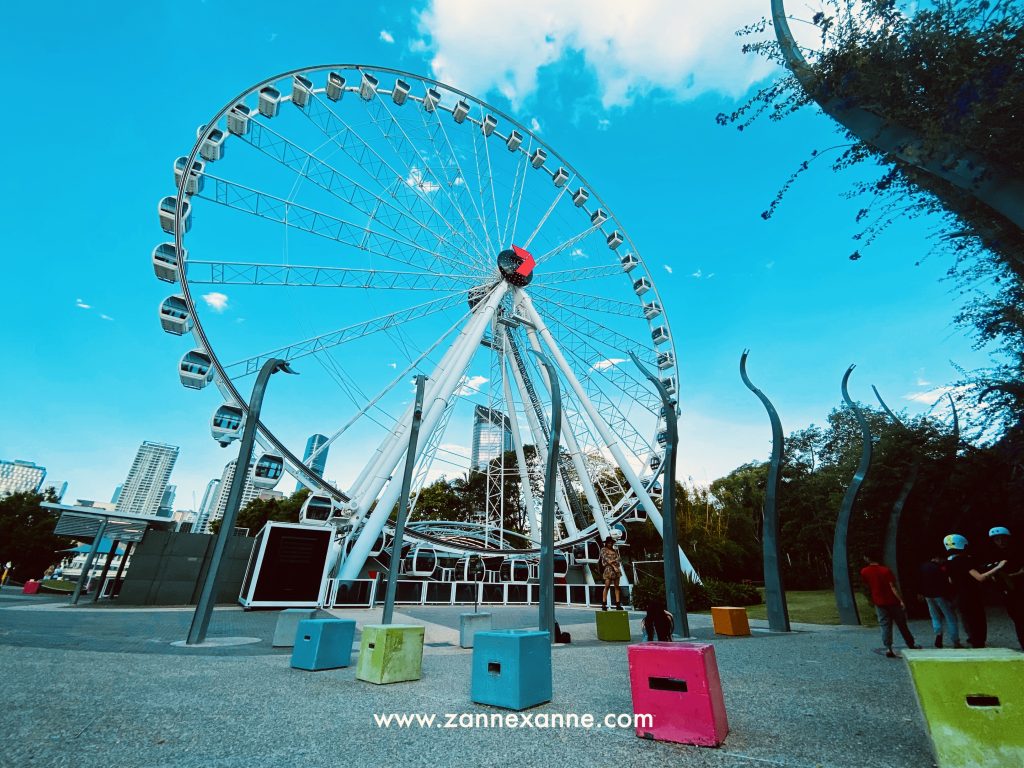 6. CHECK OUT THE HISTORICAL VICTORIA BRIDGE
Check out the historical Victoria Bridge where it originally made up from timber and the bridge succumbed to a woodworm infestation and collapsed. Then, the Victoria Bridge was rebuilt again and became a vital link between North and South River Bank in Brisbane.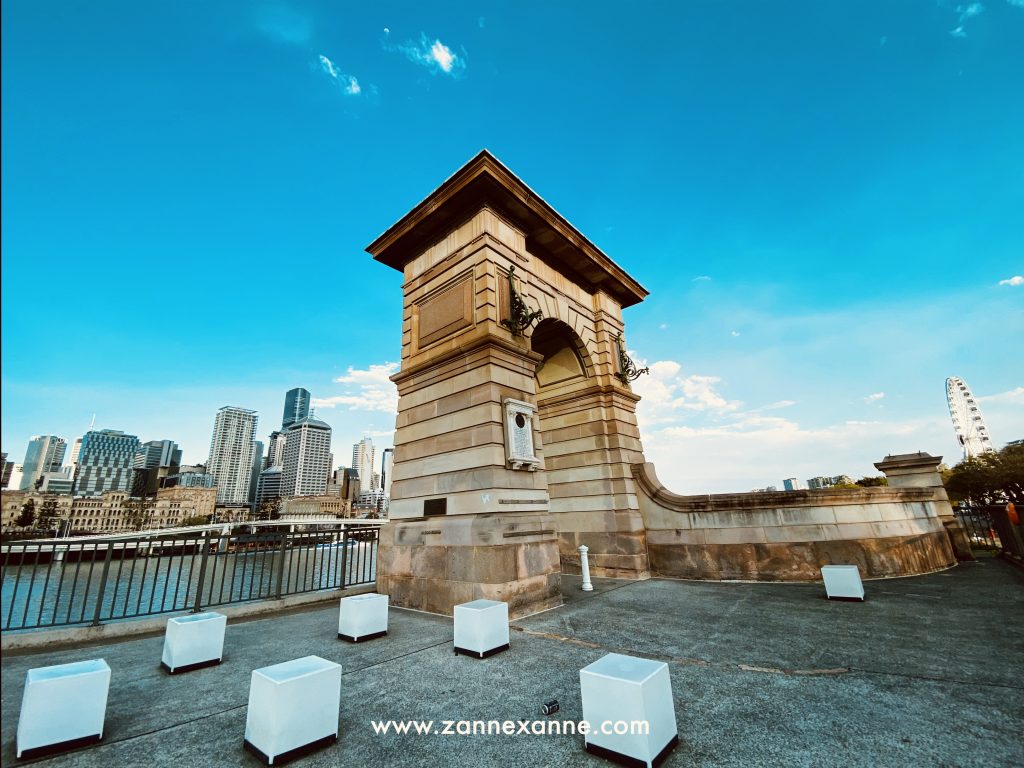 7. WINDOW SHOPPING AT QUEEN STREET MALL
Queen Street Mall is a shopping and lifestyle precinct situated in the heart center of Brisbane City. It's considered the centre of fashion and retail paradise in Queensland where shoppers can just wander around from shop to shop!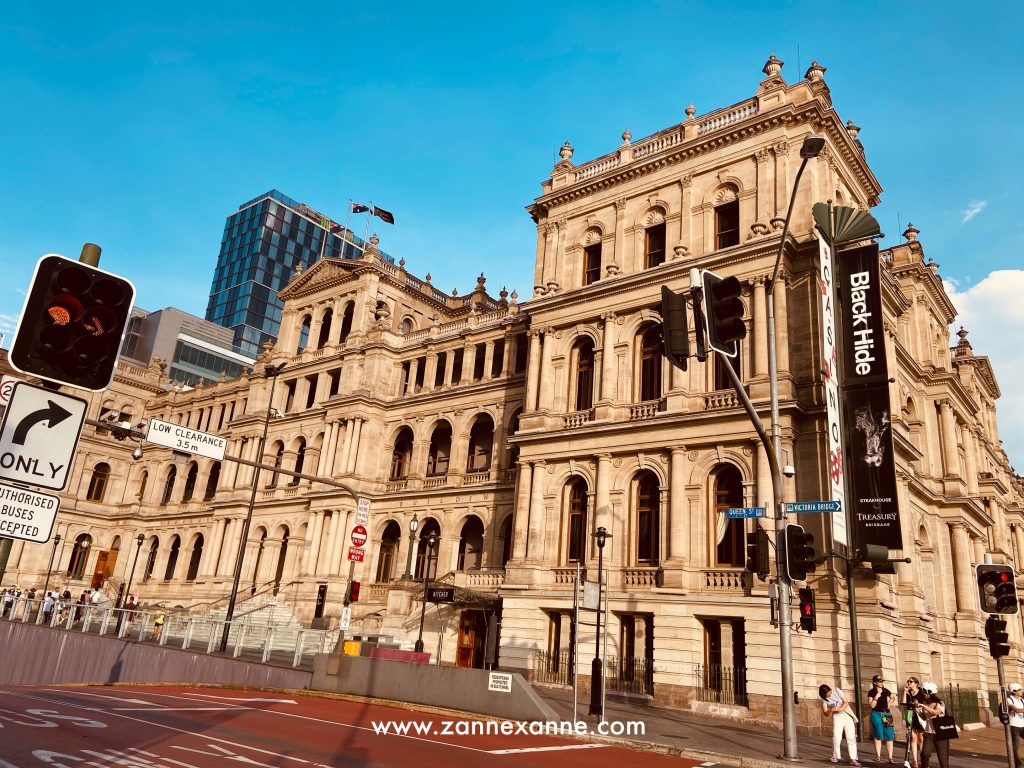 8. AMAZE THE CRAFT OF NEPALESE PEACE PAGODA AT SOUTH BANK
Nepalese Peace Pagoda is one of the treasures and historical attractions located at South Bank. It was originally brought by the King of Nepal to Brisbane for the contribution of World Expo 88 and it's a three-story high Pagoda that features 80 tonnes of hand caved Nepalese timber.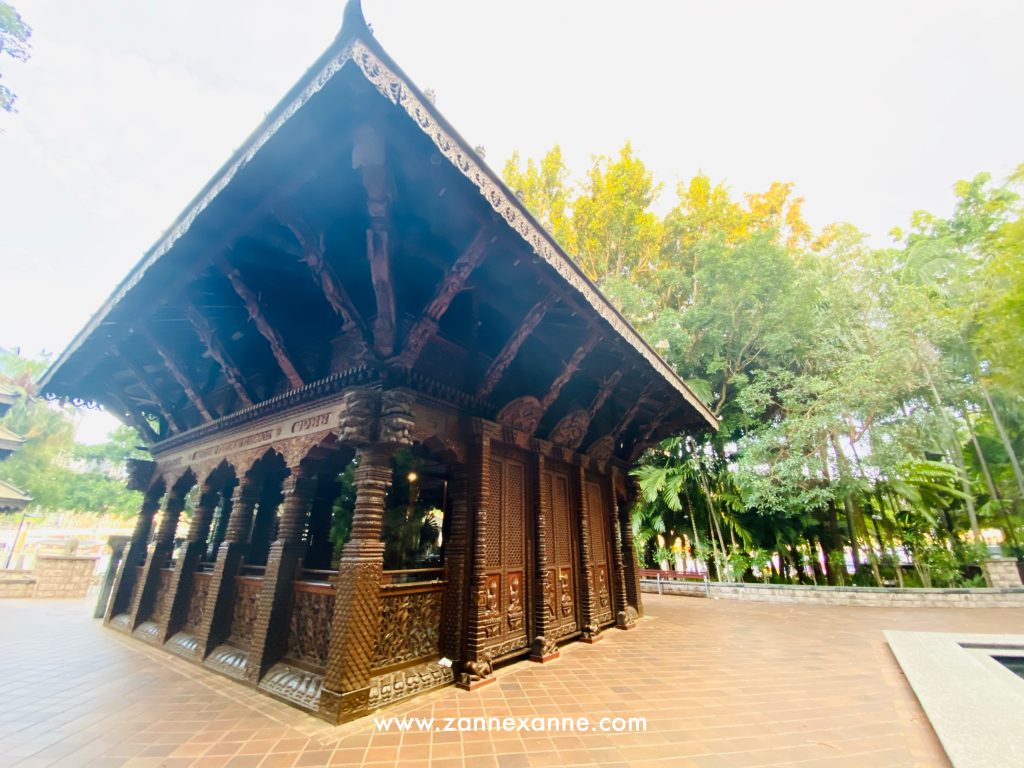 9. BARBEQUE AROUND SOUTH BANK
South Bank offers a FREE barbeque facilities at Picnic Island Green, Riverside Green and Aquativity for visitors to use. You better make sure that you visit South Bank earlier in order to secure your spot and use it responsibly!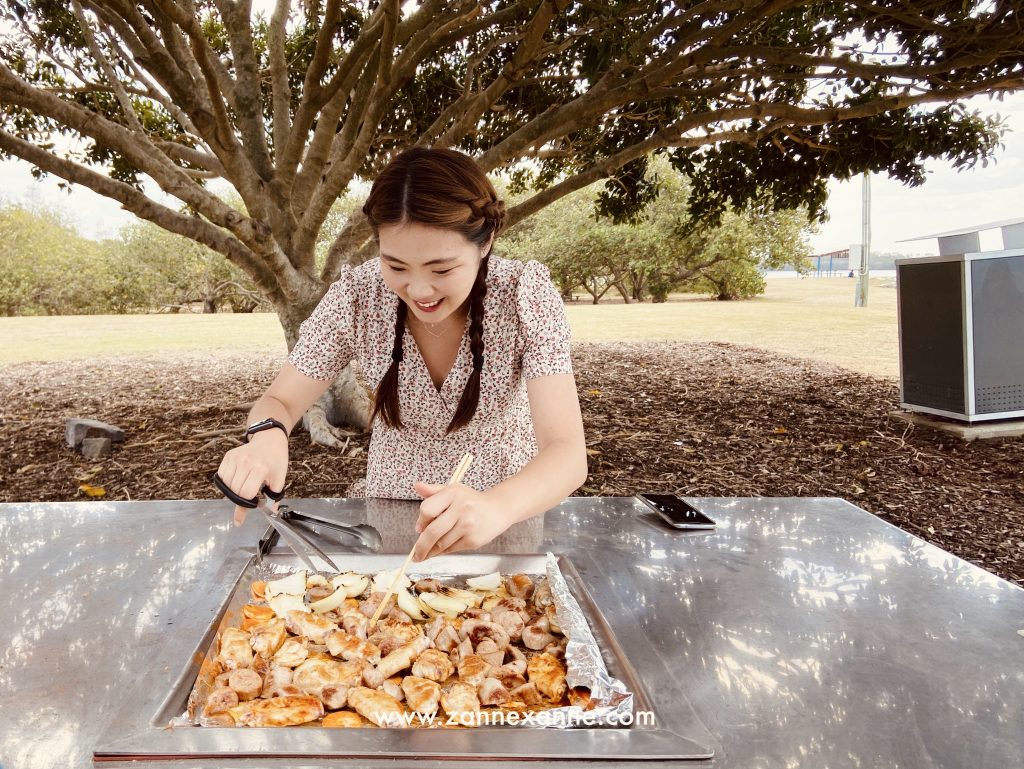 10. TAKE A PHOTO WITH THE ARBOUR IN BLOOM
Take a photo with the iconic steel structure at South Bank Parkland – The Arbour in Bloom where it's a fanstastic sculpture covers with the bougainvillea vines.