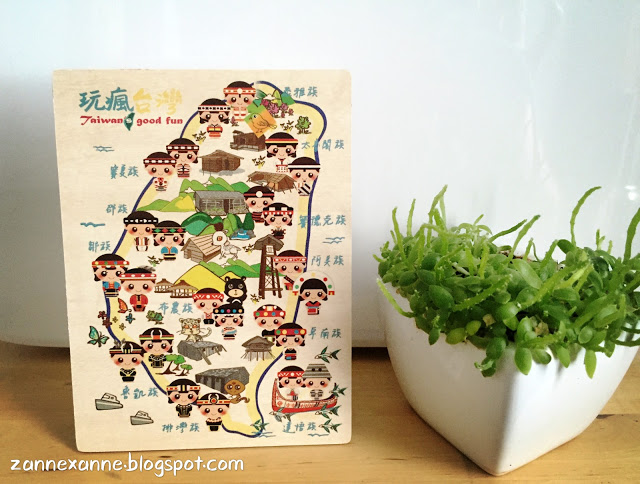 Taichung City Bucket List | Zanne Xanne's Itinerary
Taichung one of the third largest city after Taipei and Kaohsiong is a beautiful place with its natural landscapes and friendly people around.  It had been 2 months since my last traveled to Taiwan and I highly recommend you guys to list the interesting places below in your bucket list. Get your camera ready when you'll be coming to these scenic places and my advice is to hire a driver along to reach the destinations. ☺
1. CARTON KING CREATIVITY PARK 紙箱王

There are so many Carton Kings around Taichung , Taiwan and this is one of the interesting place which display all sorts of stuff made from cardboard including the restaurant, furniture, window, door and etc. You may spend one and half hour here by visiting their theme zone, such as Carton King Zoo, Paper Panda Area, Box Story Telling, Bee Story Telling and many more which in human sized cartoon creations. In addition, there are also landmarks of the world such as the Eiffel Tower, Taipei 101 and etc in the garden. It is really a creative and fun place to visit if you are in Taichung and don't forget to redeem a gift with the tickets at the end of your journey! Visit their website: Carton King Creativity Park 紙箱王 for more info.
2,Aly 2, Section 2, Dongshan Road, Beitun Dist, Taichung City 406, Taiwan.
Operation Hour | 10:00 ~ 21:00
TWD 200
2. LAVENDAR COTTAGE 薰衣草森林
Lavendar Cottage is a dreamland that owned by 2 city girls who quit their jobs and cultivate the lavender farm in a remote place. It is a great place where you will be surrounded with serene ambience and beautiful flowers. There are lots of seat spreading throughout the garden to pleasant your visit. Moreover, there's a mini playground that may bring you back to your childhood memory in the garden. There are also some sample of scented soaps and lavender mist that you can try in the washroom before purchase.Visit their website: Lavendar Cottage 薰衣草森林  for more info.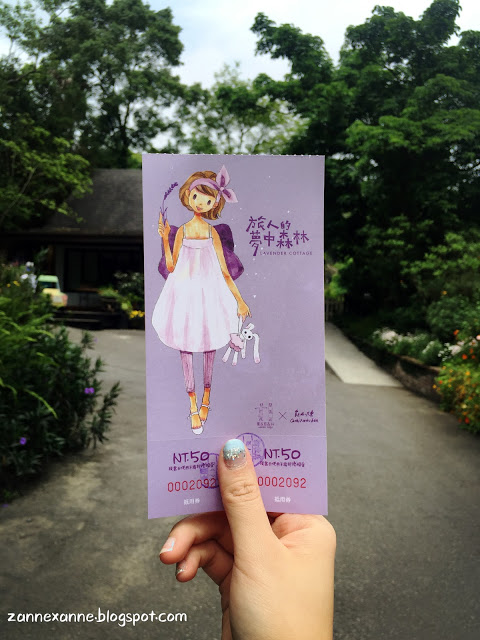 You can redeem anything from here with the TWD 100 ticket voucher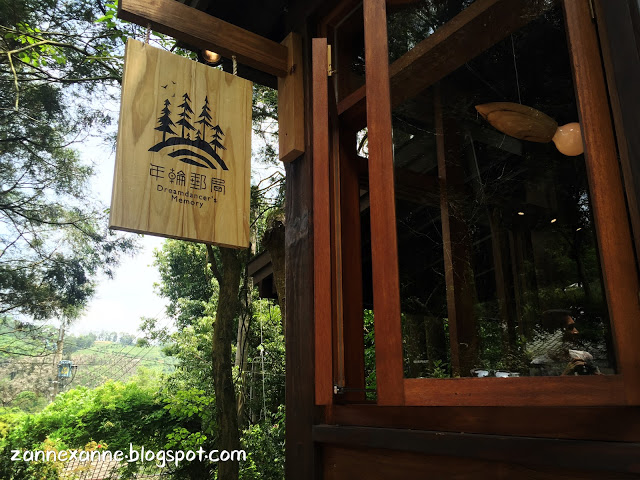 Mini Post Office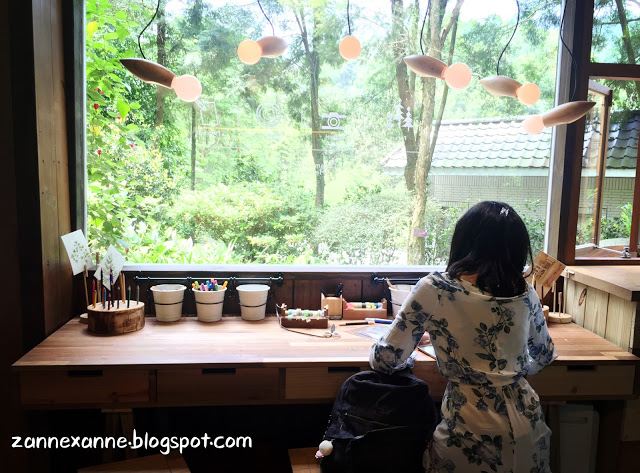 Don't forget to post a postcard to your family and friends!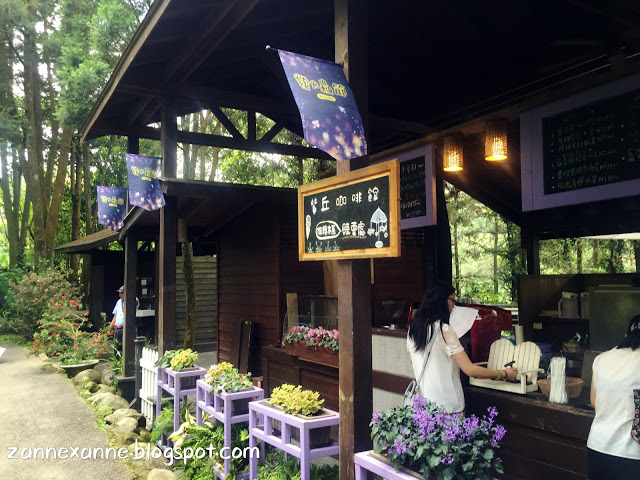 Cafe in the Lavendar Cottage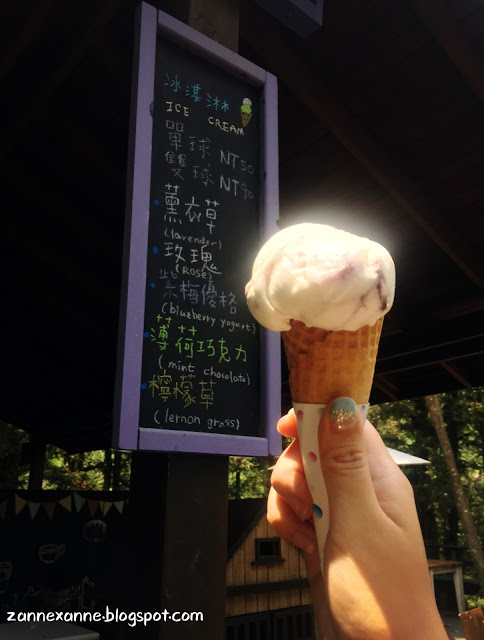 Redeem ice-cream with TWD 50 ticket voucher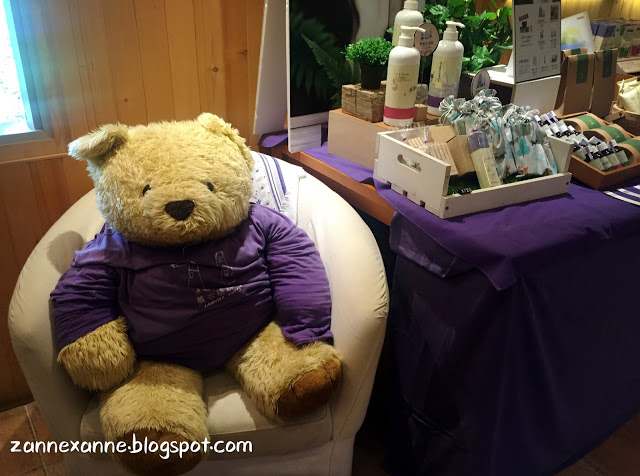 Scented soap and lavender mist are available for purchase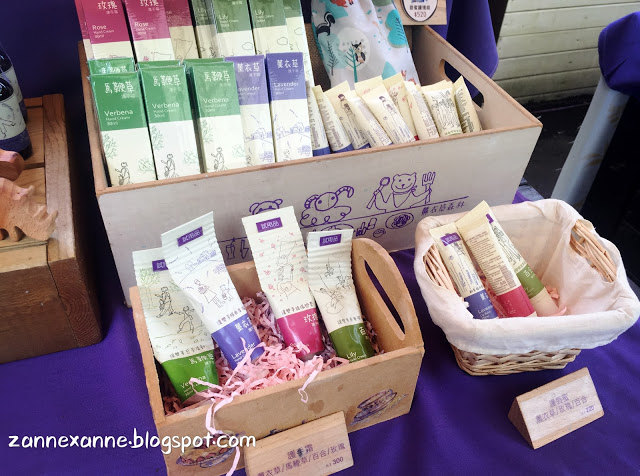 Variety of scented hand cream
And now you can even DIY your own souvenir from Lavendar Cottage with just TWD 50~ 60 with the lavender seed!
3.  RAINBOW VILLAGE 彩虹眷村
Rainbow Village is one of the lesser known landmarks in Taichung. It was built for Nationalist Soldiers in the 1950s and later it became a residential area. Grandpa Huang who is 92 years old sole surviving veteran soldier paints at the wall and floor everyday. It is a truly special place and don't forget to have a picture with him if he's around during your visit. There's no entry fee required, however you may show some support by buying some souvenirs from his stall. Visit their website: Rainbow Village 彩虹眷村 for more info.
Chunan Road, Nantun District, Taichung City, Taiwan 408.