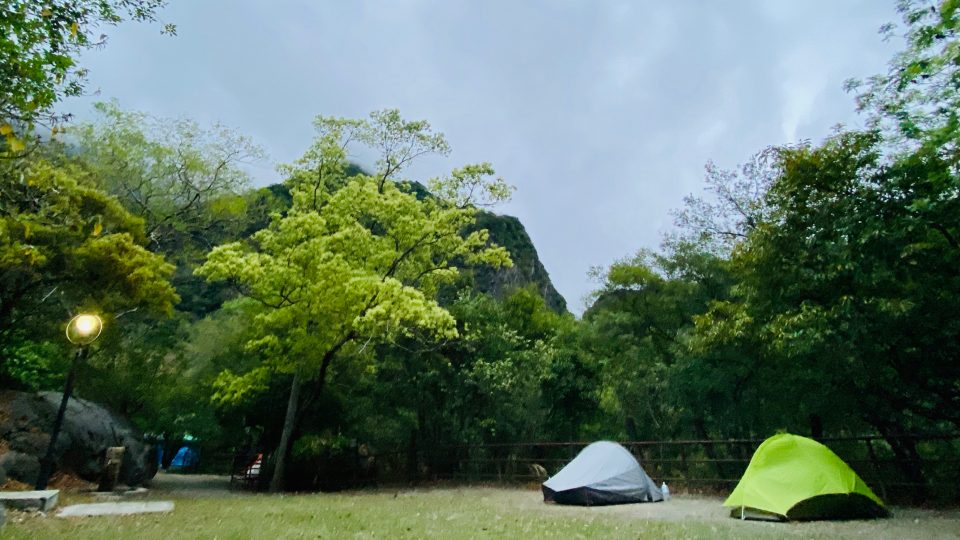 Camping In Taiwan – Free Campsite Locations | PART 3 | Zanne Xanne's Travel Guide
Most of the campsites in Taiwan cost from TWD300 to TWD1000 with or without reservation. However, it's still possible to find a free campsite in Taiwan by asking around too. During my 3 weeks touring around the island, I only paid for the bed 2 times and here are the free campsite locations (based on my experiences) where you may consider for your camping adventure in Taiwan:
1.ZHIBEN HOTSPRING ZHONGYI TANG TEMPLE, TAITUNG (台东知本溫泉忠義堂)
Zhiben, Beinan Township of Taitung is renowned with it's wonderful natural hot spring experience. Hence, the accommodation  price in this area is much higher compared to others district in Taiwan. However, Zhiben Hotspring Zhongyi Tang Temple (忠義堂) offers a free hot spring spa experience to the visitors and donation upon the entry will be much more appreciated for the cleaning and maintenance purpose.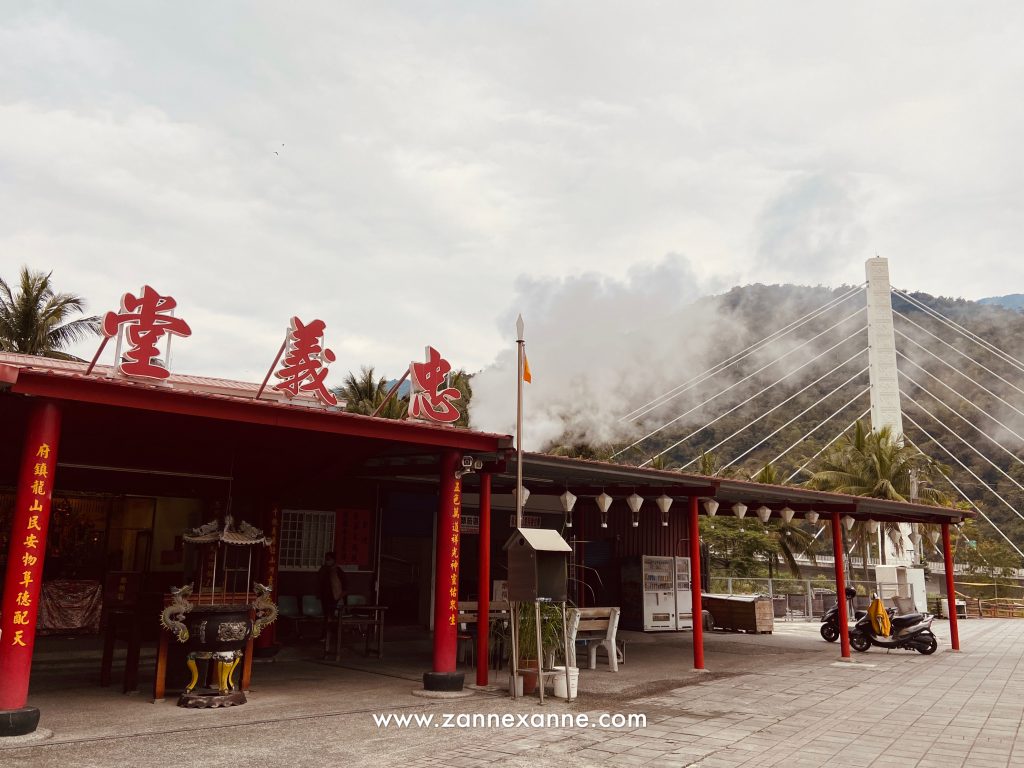 Zhiben Hotspring Zhongyi Tang Temple (忠義堂) is a public bath with its own individual bathroom, hence make sure you're aware with the particular hot spring etiquette and maintain the cleanliness of the temple too.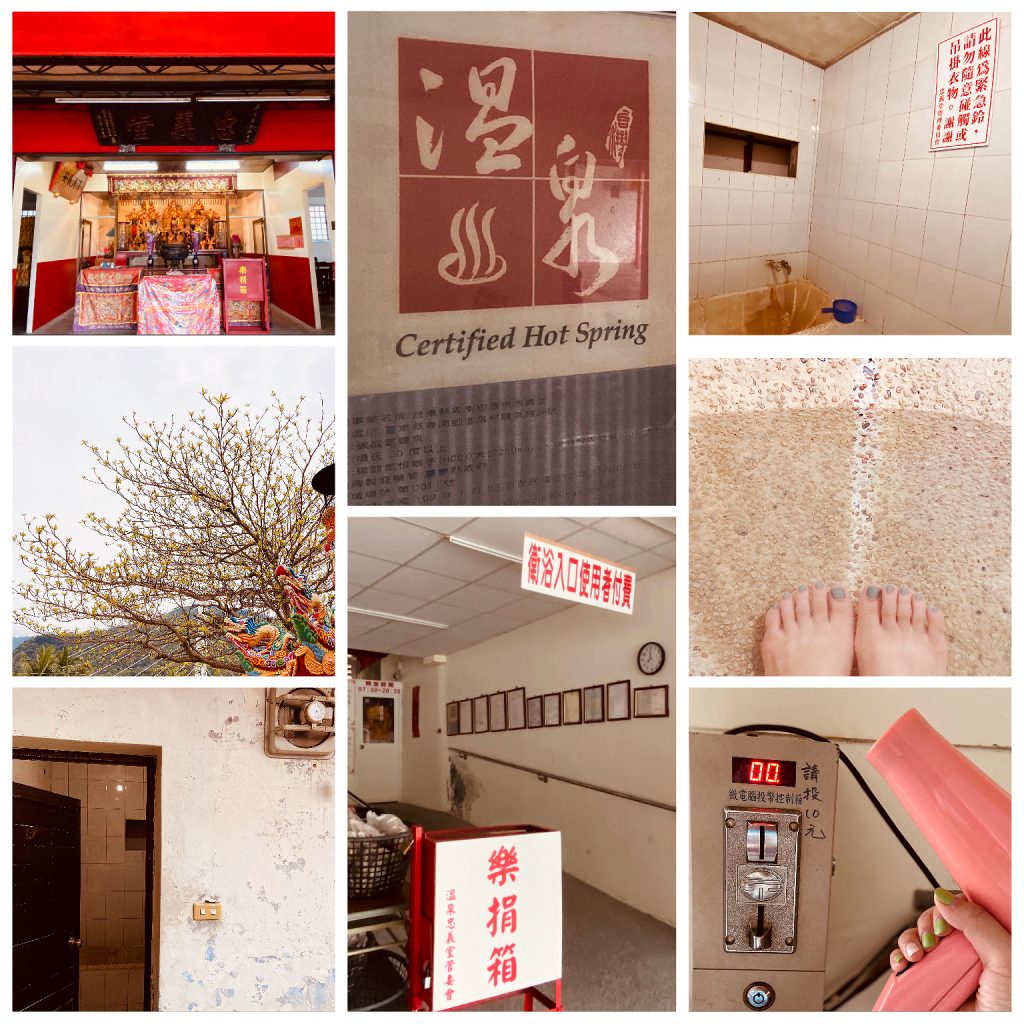 2.QIXINGTAN SCENIC AREA PARKING LOT, HUALIEN (花蓮七星潭風景區)
Qixingtan Scenic Area (七星潭海岸風景區) is a beautiful and popular beach in Hualien where tourists able to overlook the breathtaking sceneries of the Pacific Ocean and it's an ideal location for stargazing in the evening too.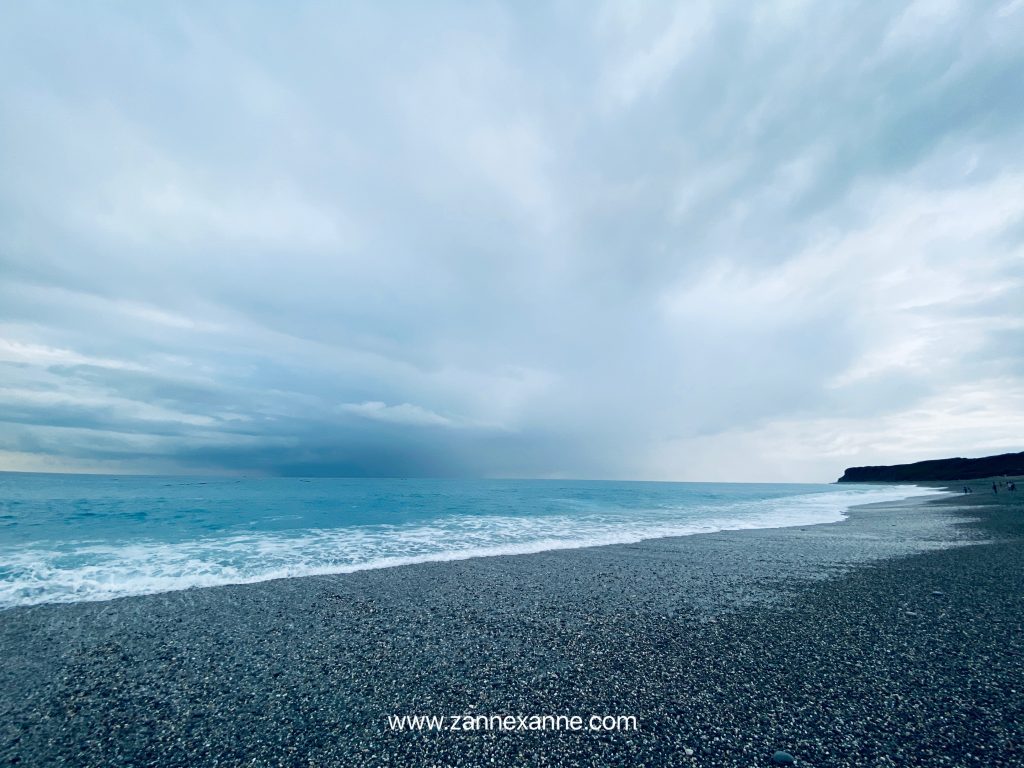 There is no written sign that camping is prohibited in this area. We get to know Qixingtan Scenic Area Parking Lot (七星潭海岸風景區) via the other campers. You can still see a few campers and campervans stop by here and overnight as there is a public toilet next to the parking lot. However, you still need to be safe and cautious with the cars around, especially when they are entering or leaving the parking lot.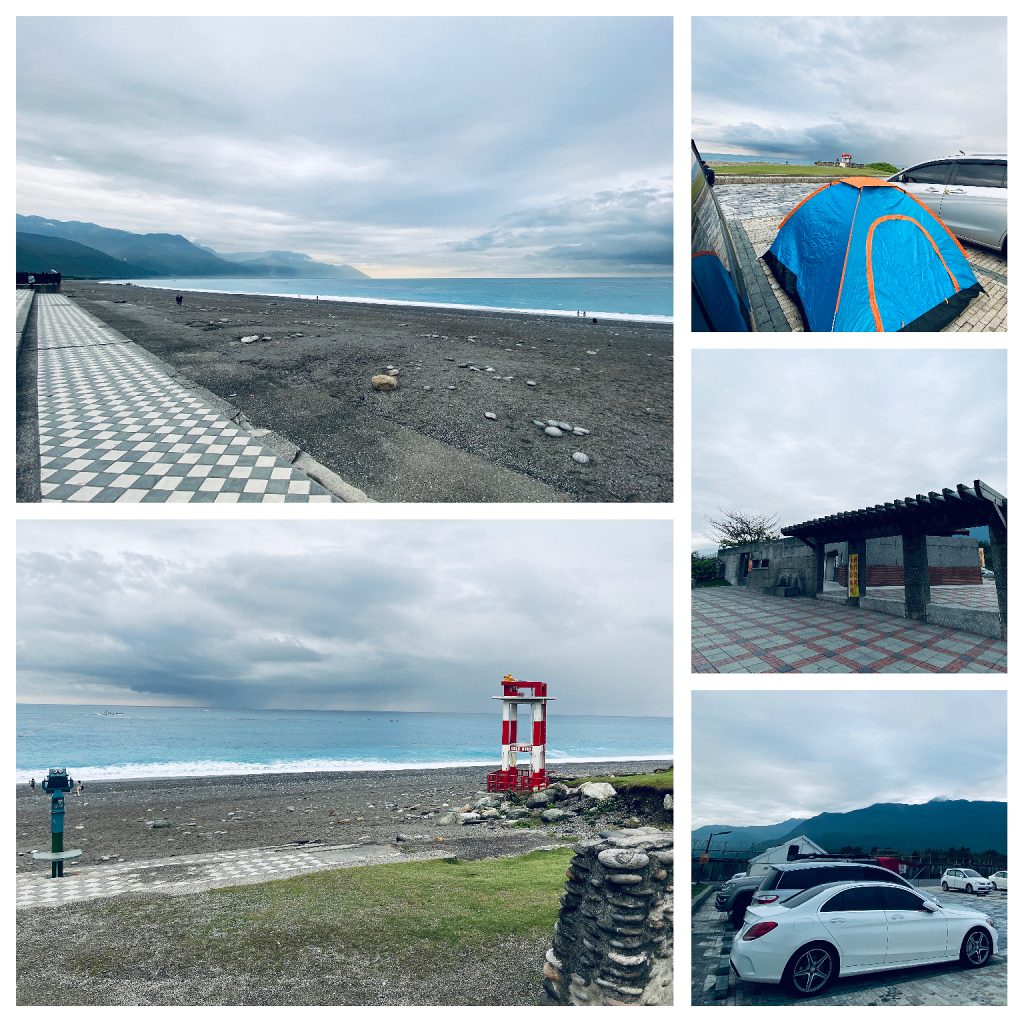 3.LUSHUI CAMPGROUND, TAROKO NATIONAL PARK(太魯閣綠水野營區)
Surrounded by Taroko National Park, Lushui Campground (太魯閣綠水野營區) is a safe and ideal location to camp in the park. Moreover, you able to see the valley is tranquil with the boundlessness of clouds and trees in the neighboring park area.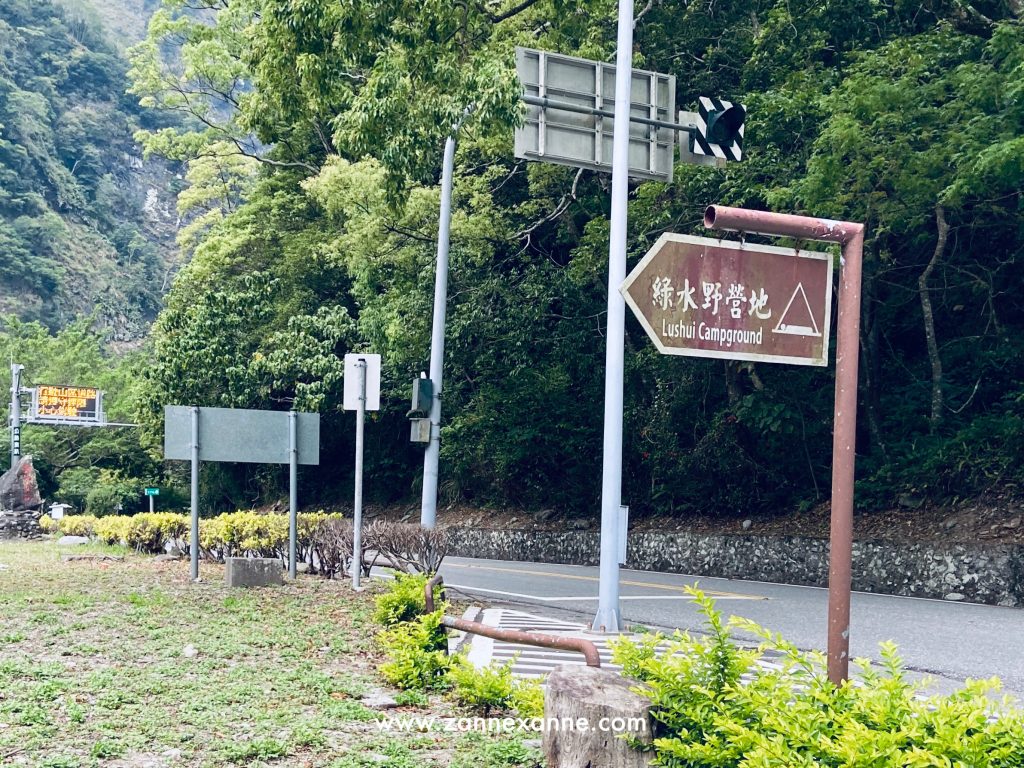 Lushui Campground (太魯閣綠水野營區) is also equipped with the basic facilities such as wooden tables and chairs, water stands and light. Campers are free to use the toilets of Lushui Highway History Exhibition Hall, which is located next to the campsite. However, the toilet does not provide shower. Remember not to leave any trash behind in order to keep Taroko National Park clean and pristine.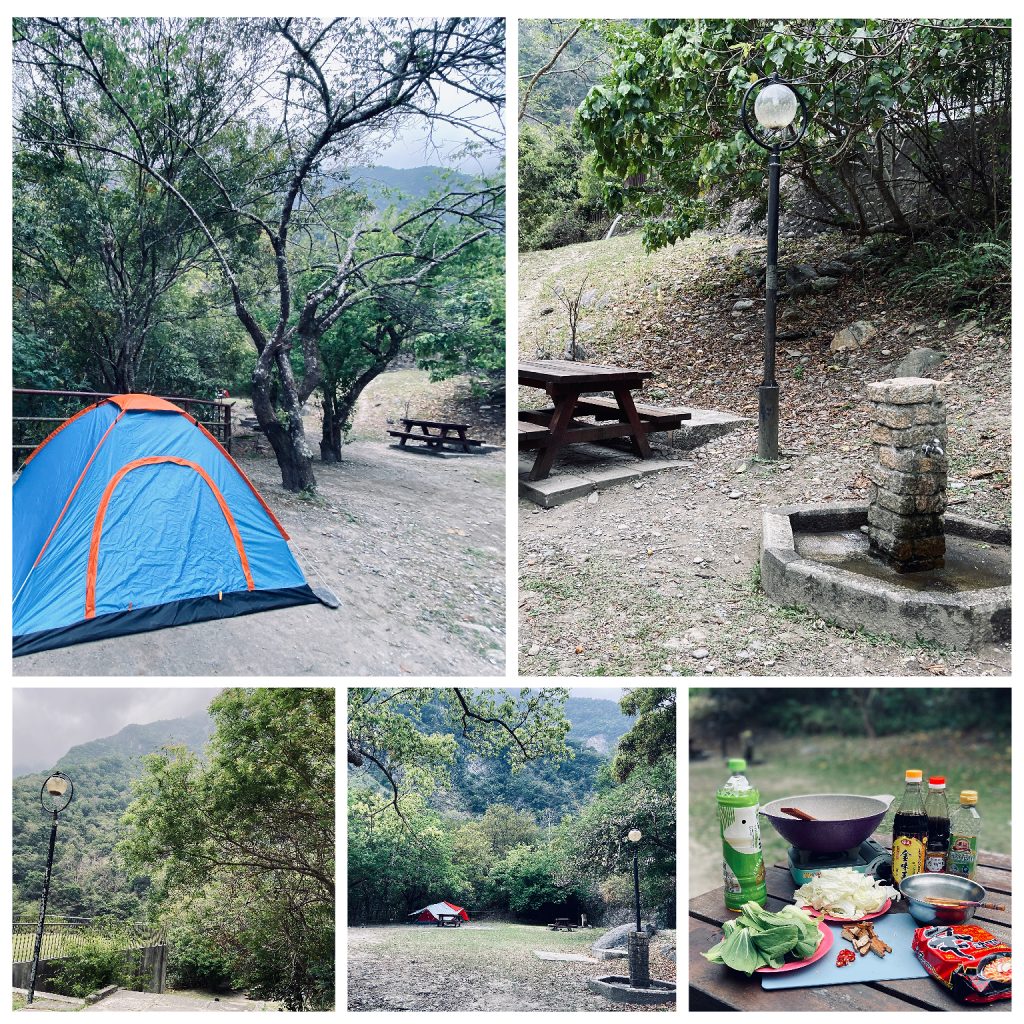 4.JINSHAN CHINGSHUI CAMPSITE, NEW TAIPEI CITY (金山清水溪野營地)
Jinshan Chingshui Campsite (金山清水溪野營地) is a beautiful and free public campground that has the basic facilities such as parking spaces, places for tents, running water, toilet, bathroom with cold water and BBQ pit.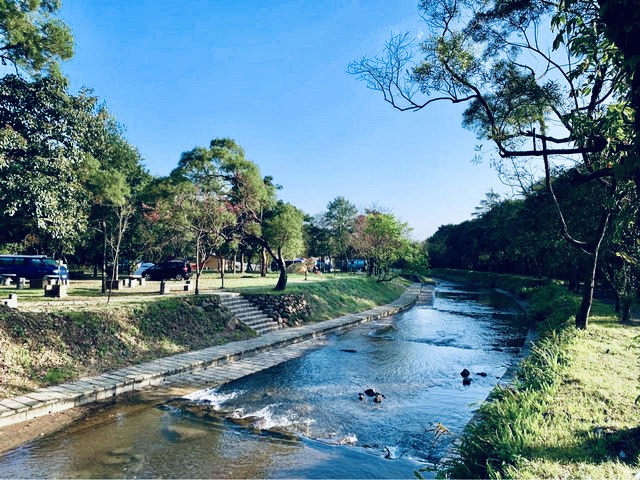 Jinshan Chingshui Campsite (金山清水溪野營地) is also an ideal place for stargazing at night. However, remember to bring along the mosquito repellent as there is plenty of mosquitoes due to the campsite is situated next to the valley.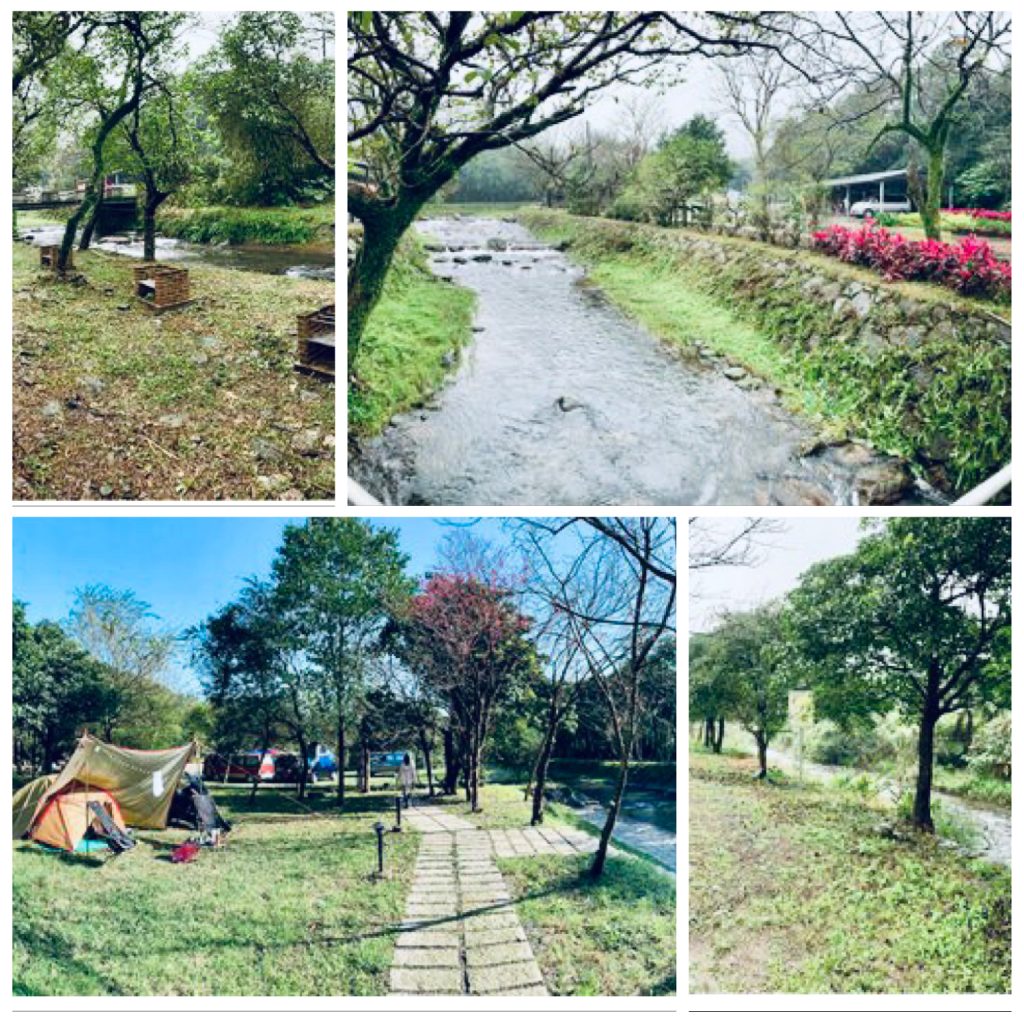 (Images from HERE) 
~ OTHER FREE LOCATIONS ~
Besides the campsite locations that I have shared, you may consider alternative options to pitch a tent at the location below:
TEMPLE
Most of the Taiwanese are Buddhism and Taoism, hence you can see plenty of temples along the island. However, you have to ask the permission from the temple's owner before pitching a tent outside of the temple and to access their toilet and bathroom as well.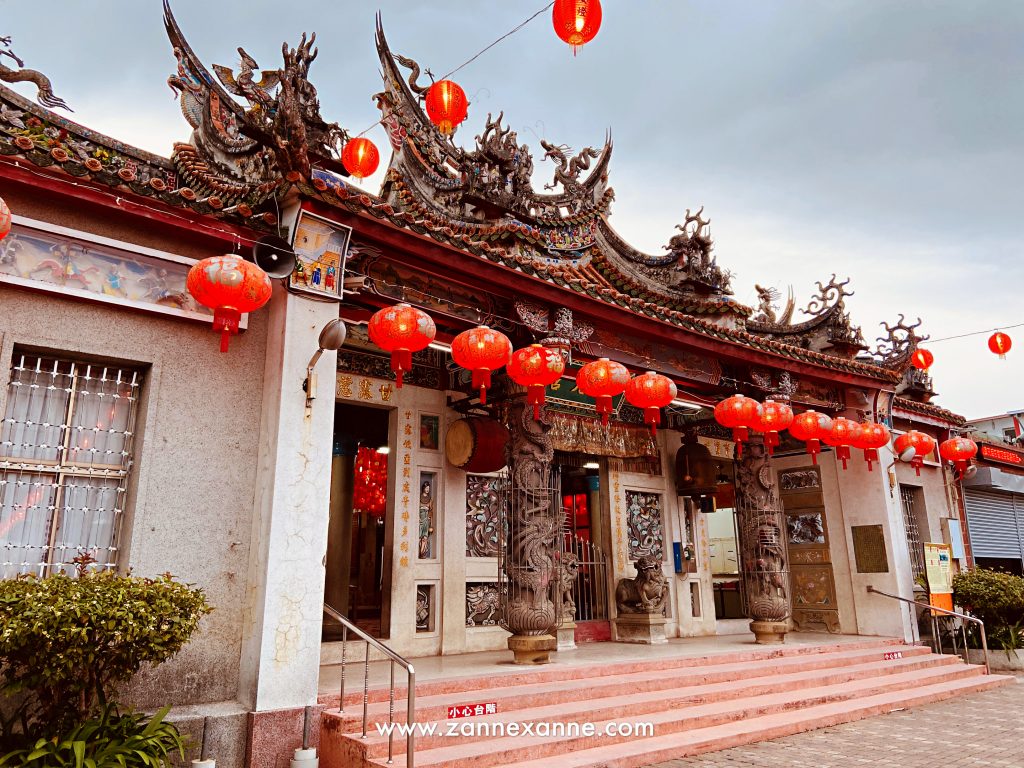 Moreover, some of the temple may have some empty rooms or free beds for the monks that you can request. Don't forget to make some small donations as a return to the temple.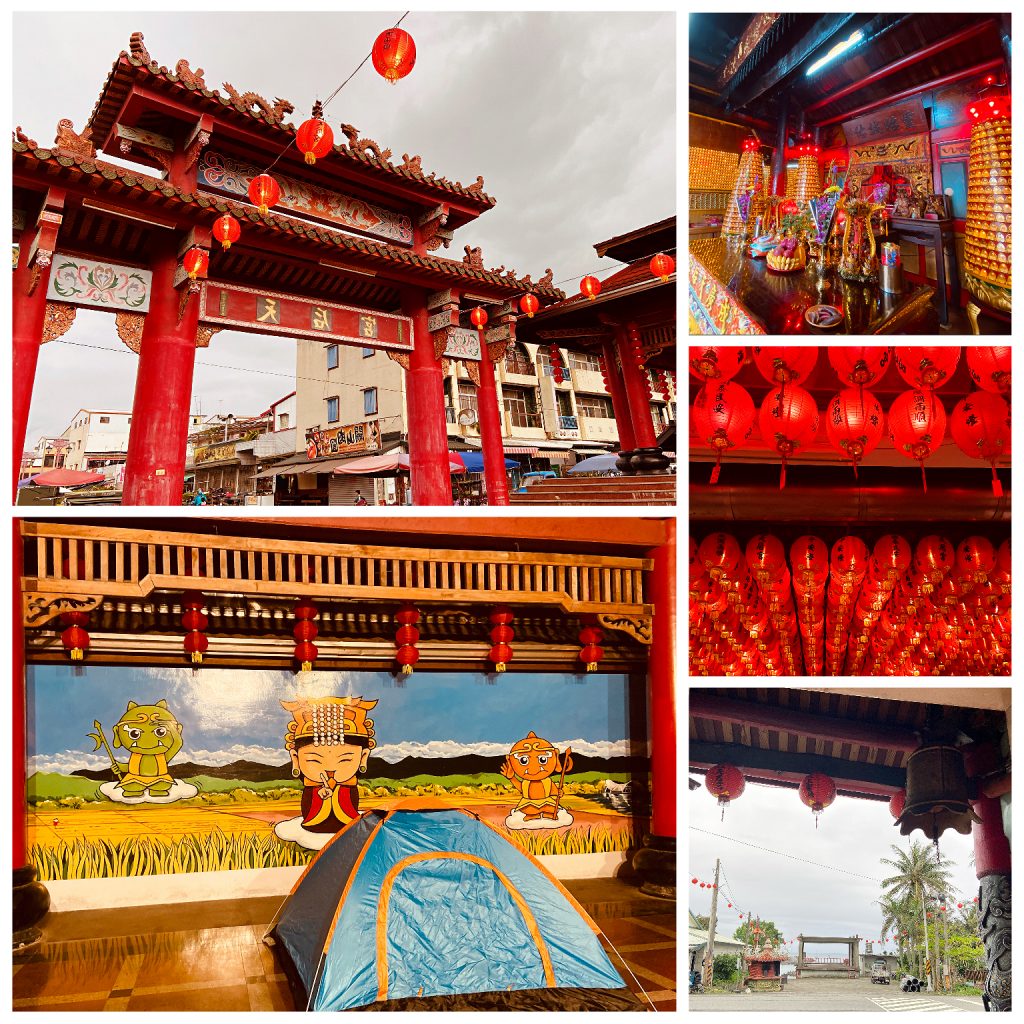 ACTIVITY CENTER
There are plenty of activity centers in Taiwan that hold a large number of people for lodging and activities purpose. Most of them offer a spacious and convenient parking lot for the visitors too.
Remember to seek a permission from the management before pitching a tent in their area. Moreover, due to the electric power conservation effort in Taiwan, most of the management will switch off the electric power at night too.
PRIMARY SCHOOL
Primary school is also one of the camper's favourite to pitch their tent there, of course you have to seek the permission from the headmaster or the concierge first.
Usually, weekend is more convenient for the campers to get a stay and the next morning you might have to leave early before the school kid arrive.
CAN I CAMP AT POLICE STATION ?
Some of you may queries, is it true that Taiwan's police station allow the campers to pitch their tent, especially at the rural sub-station along the east coast? According to my Taiwanese friend, it used to be yes. However, there's plenty of campers have misused their right and abuse the facilities there. Hence, most of the police stations have STOP allowing campers to overnight in their station anymore.
Thanks for reading once again, remember to stay tuned for my next blog about the PROS & CONS of camping in Taiwan.