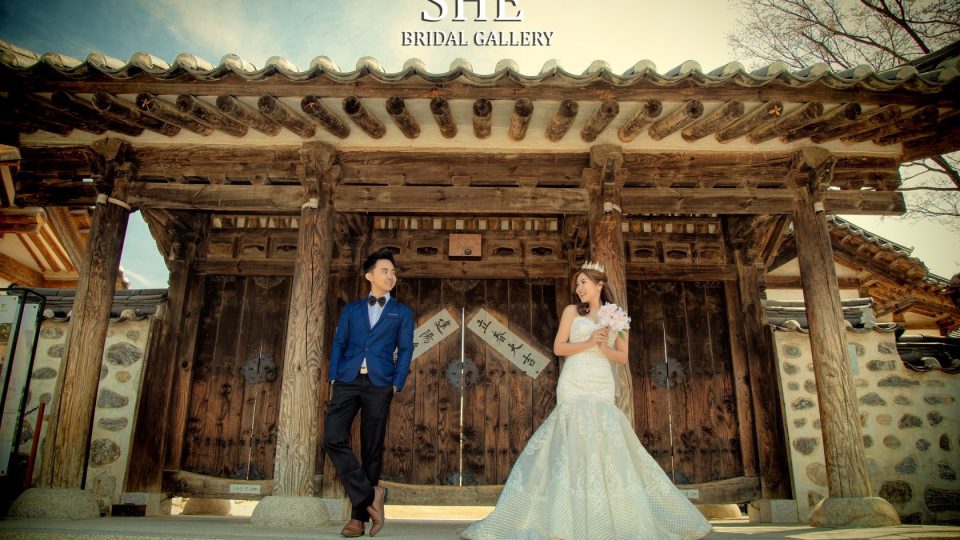 Korea Pre-wedding Photo Shoot Review | SHE Bridal Gallery
Dear readers, I know it's really a long wait for this Korea Pre-wedding Photo Shoot Review as I need to go through all the processes first before sharing.  And here are the honest review from me about SHE Bridal Gallery which located in Johor Bahru, Malaysia. 🤗🤗🤗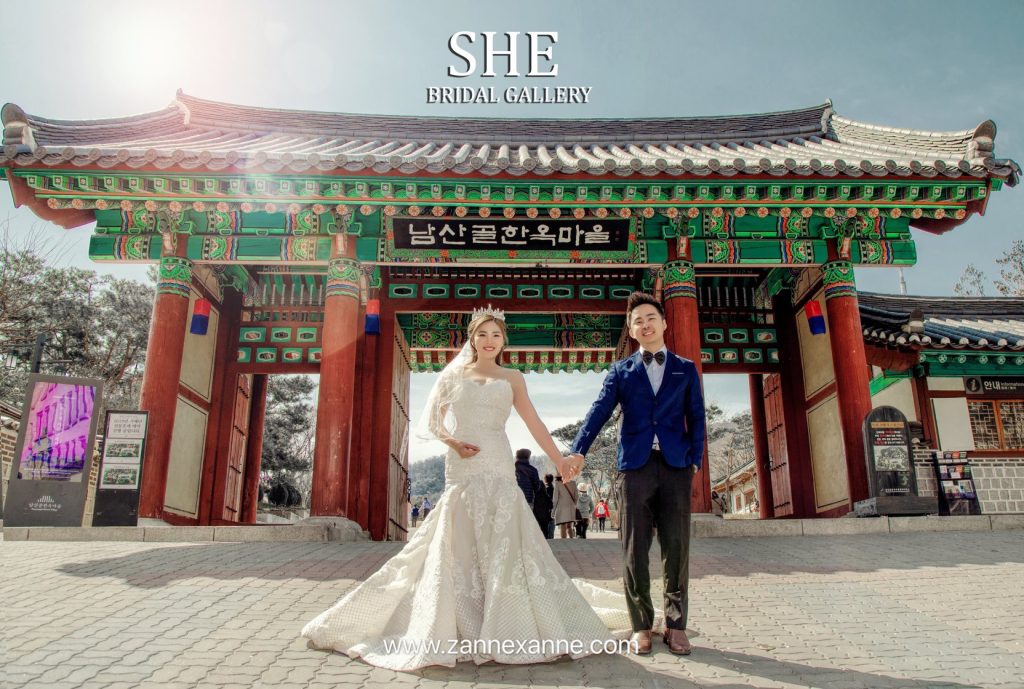 We signed up with SHE Bridal Gallery during their roadshow in KSL Mall, JB in year 2018 for RM3888 / $1300 and the package comes with the items below:
3 wedding gowns & 2 evening gowns with 5 themes
 2 groom's suit (coat)
30 pieces of photos
1 short video
30 photos (12×15 of 10 pages album)
1 CD with 30 photos softcopy
1 piece of 20 x 40 frame
2 pieces of 10 x 12 frame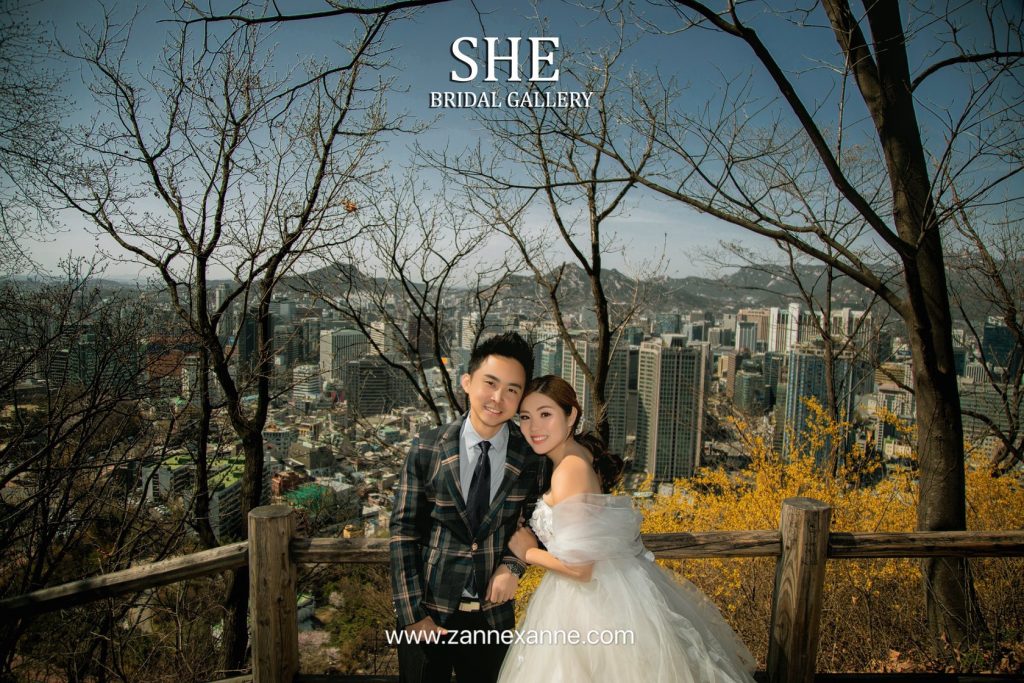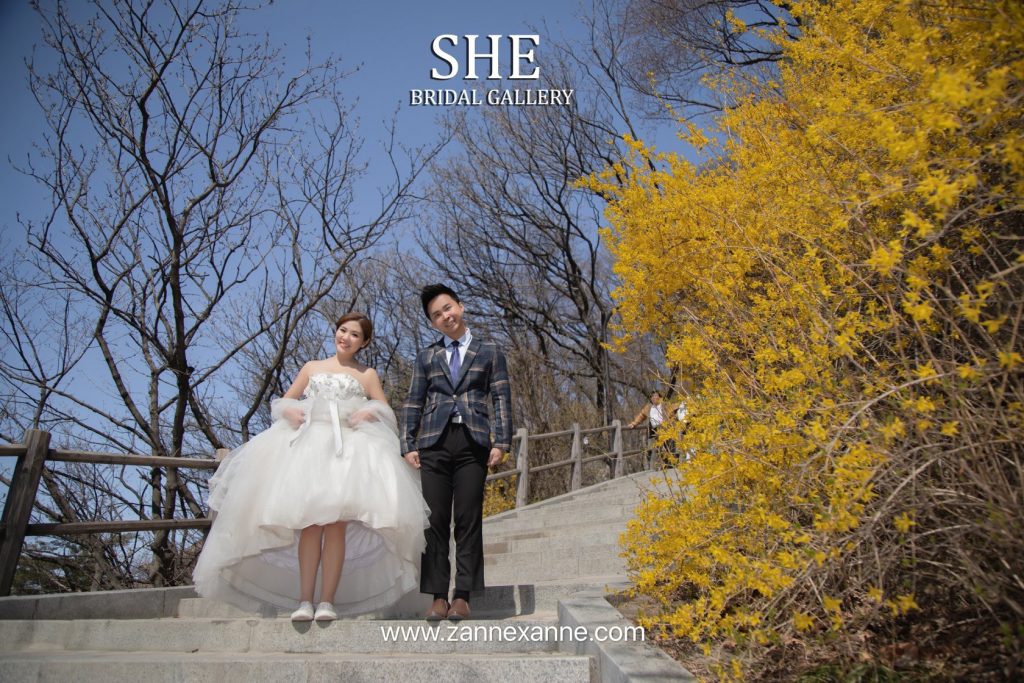 However, we have decided to have this pre-wedding photo shoot in Korea and there is an additional of RM2000 / $667 added in excluded transport, accommodation and food  for the team which included total 3 of them – photographer, videographer and make up artist.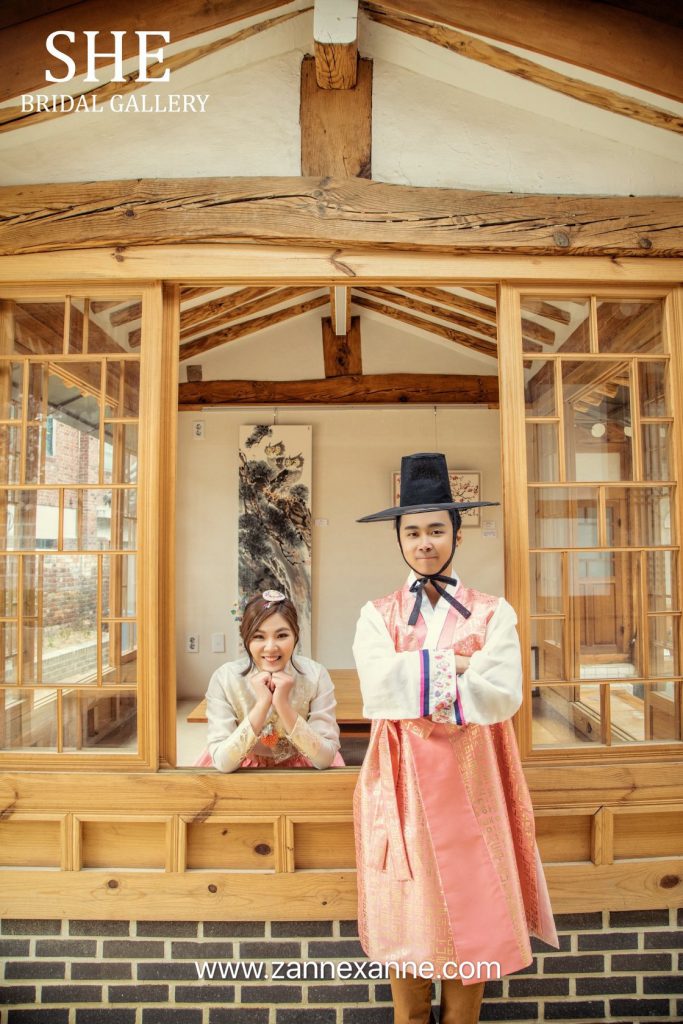 Below are the summaries of the expenses for our Korea pre-wedding photo shoot:
| | | |
| --- | --- | --- |
| ITEMS | Expenses (RM) | SGD |
| Basic Indoor Photo Shoot Package | RM 3888 | $1300 |
| (Additional) Oversea Photo Shoot Package | RM 2000 | $667 |
| Softcopy of the Korea's Photo | RM 800 | $267 |
| Flight (MAS) | RM 1500 each x 3pax= RM 4500 | $1500 |
| Minivan Rental for 9 hours | RM 825 | $275 |
| Accommodation for 4D3N (3pax) | RM 621 | $ 207 |
| Food for 3D | RM 300 each x 3pax= RM 900 | $300 |
| T Money Card | RM 36 each x 3pax= RM 108 | $36 |
Total= RM 13,650 / $ 4,550
You may wish to browse through their Facebook to check on their latest photos and videos before decide. We love their short video very much where it's a collaboration between SHE Bridal Gallery and JD Production. That's one of the reasons why we made up our mind to sign up with them after I made some comparison of the video quality between SHE Bridal Gallery, Singapore and Korea others bridal shops.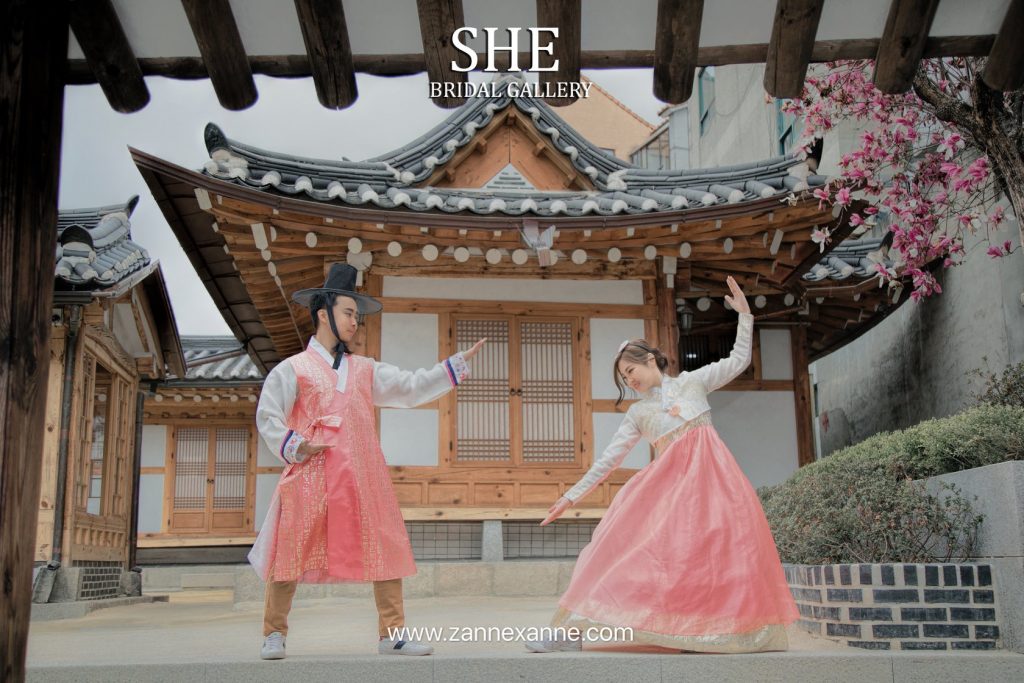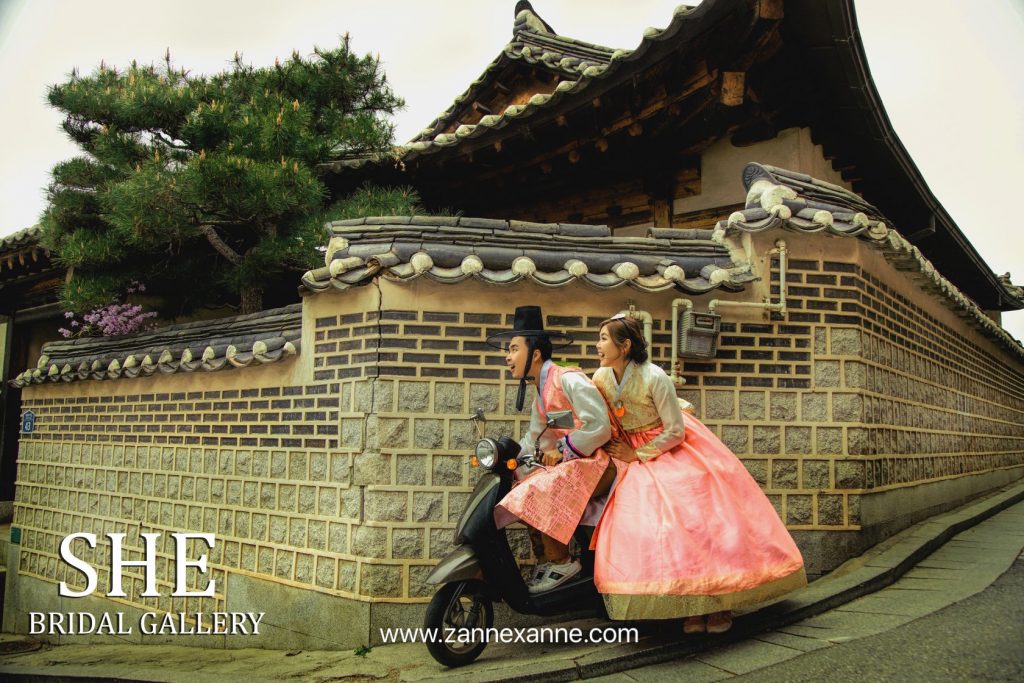 So here are the PROS and CONS from SHE Bridal Gallery:
PROS
The basic RM 3888 package from SHE Bridal Gallery is reasonable and cheaper than the others bridal shop where SHE Bridal Gallery included a total of 30 pre-wedding photos, 1 short video and 1 outdoor photo shoot in JB. Some of the bridal gallery in JB will have an additional charge for the outdoor shoot although it's within Johor area.
Surprisingly the photos and video quality are better than others. The professional photography and editing skill, the creative videography idea was really amazed us!
Moreover, SHE Bridal Gallery is located in JB area. Hence, it's much more convenient for us to deal with them rather than contacting the bridal shop from oversea where you can't really see the end product and the gown fitting in advance as well.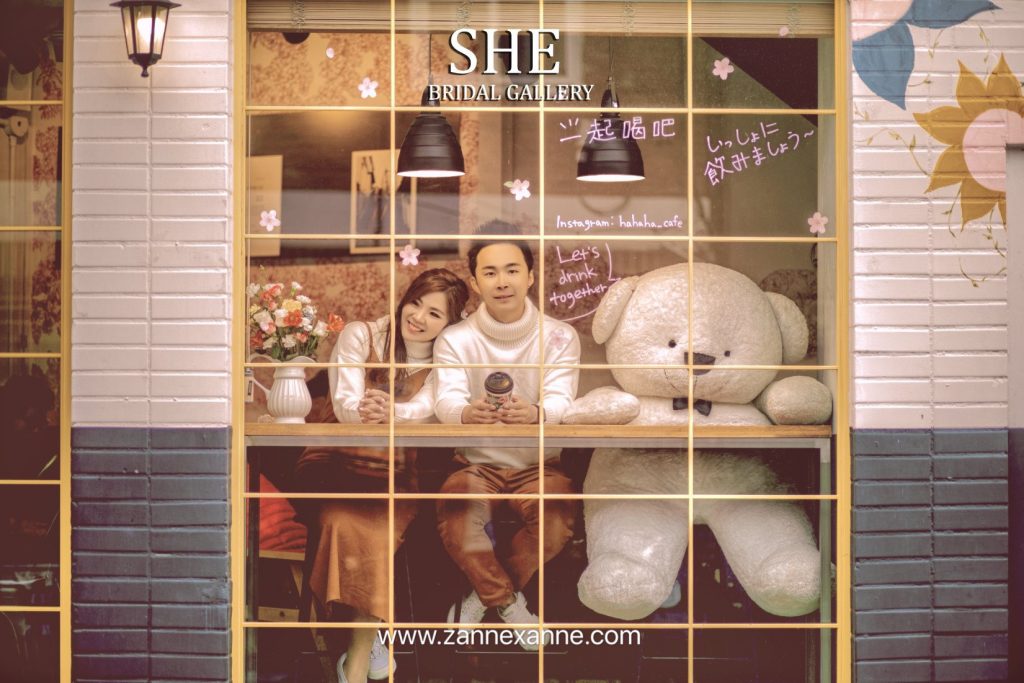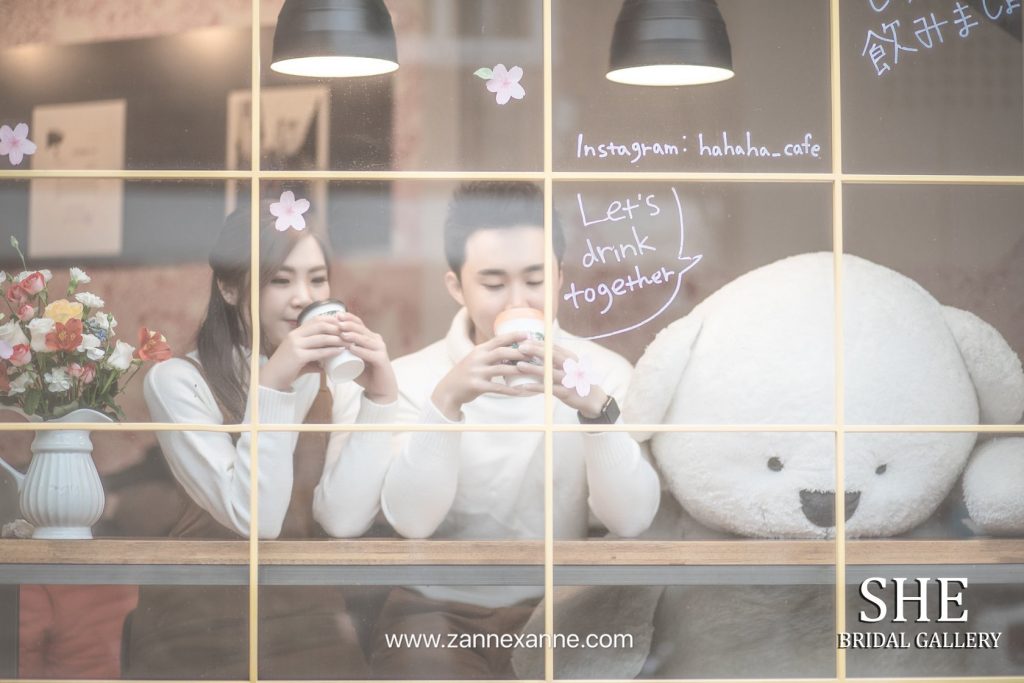 CONS
During the conversation with the sales representative, you have to make sure everything that they offered has been recorded and jot down. We did miss out some of the vital deals and points caused the unpleasant incident happened during the collection and payment in SHE Bridal Gallery.
Furthermore, they have stop dealing with customer via email and phone regarding the photo shoot details. Hence, you have to spend more trip to go down to the shop frequently and it caused inconvenience for us to travel from Singapore sometimes.
During the outdoor shooting in Korea, the bride has to carry their own wedding gown as the make up artist have to help the photographer and videographer to take care of their belonging and equipment, unless you are hiring another assistant to take good care of you.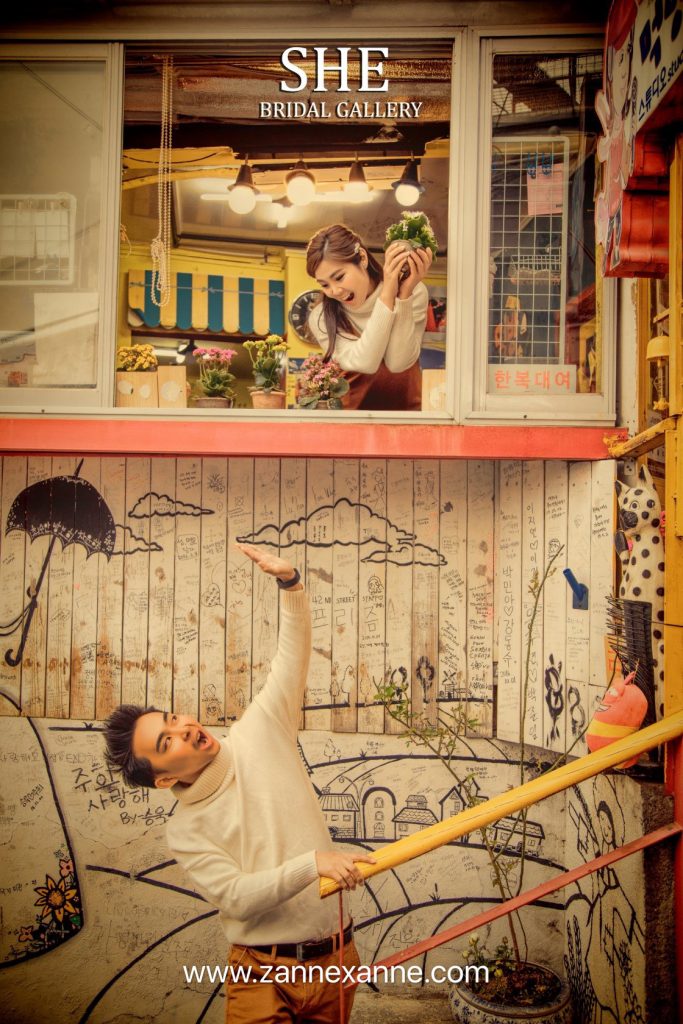 OVERALL THOUGHT
Besides the unpleasant experience with the sales representative, overall it was still a pleasant and memorable experience with SHE Bridal Gallery team. The photographer and videographer are professional and friendly! They are working extremely hard to guide the groom to smile and pose  in order to capture the best scene and memories of us.