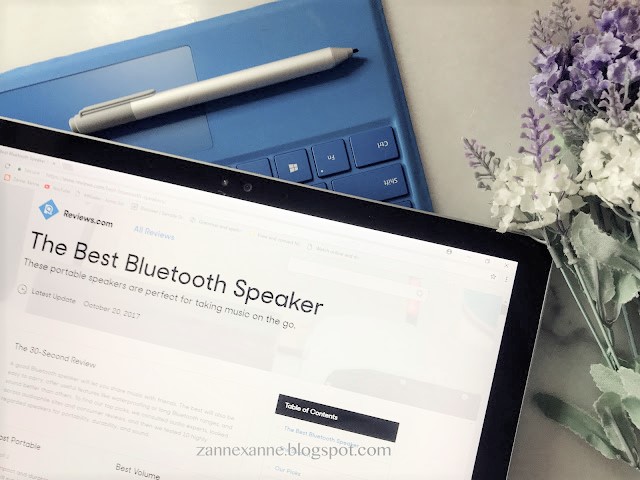 Review.com | Best Bluetooth Speaker By Zanne Xanne
Music plays a great role in our daily lives and it benefits us to relax and stay focused in order to fully develop the brain and soul especially in our early years. On the other hand, you need a great and awesome speaker to play the music especially convenience Bluetooth speakers that produce a better sound quality for parties, camping or anywhere you want wireless tunes.
Recently, I had browsed through Review.com for some useful guide for the best Bluetooth speaker as a Christmas gift for my friend. It was a gadget post updated on 20th October 2017 no longer ago. They did a lot of researches and experiments in order to get the top picks for the readers and surprisingly, they spent weeks to consult the audio experts and tested the speakers too!
Review.com has tested 10 of the most popular speakers such as UE Roll 2, Fugoo Style XL, JBL Clip 2 and etc for the best models with the portability, durability and sound. They made a comparison among these 10 speakers in order to find the most versatile and best sounding option, portability that easy to bring around, the best sound and speakers that are durable and convenient to use. Click HERE for more info.
If you are searching for a gadget for coming valentine day for the love one, or simply for some upgrading, you may check Review.com for some useful guide and review that definitely helps you to sort out the information and save up a lot of time!