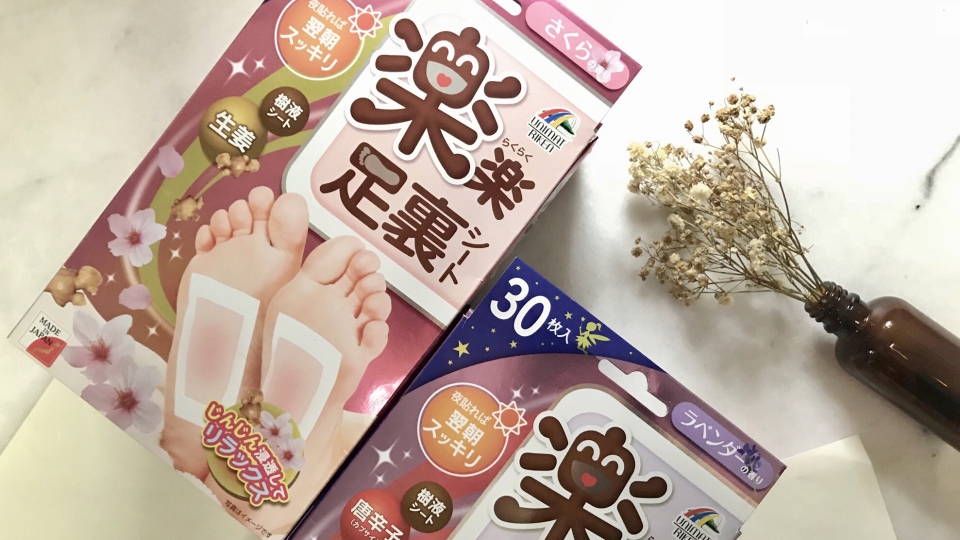 Rakuraku Relaxing Sheet For Sole Detox Foot Pads Review By Zanne Xanne
Dear readers, welcome back to my beauty blog again! It has been a long time I had neglected my beauty post as I was having a serious lymphatic problem and it has triggered the breakout on my face lately. 🙁 Hence, I began my detoxify journey with this Rakuraku Relaxing Sheet For Sole Detox Foot Pads, one of the best products that promote detoxifying and cleansing for the body. I bought it last year during my Japan's trip and I never realize that it can be so effective in order to reduce the pain and remove the toxins from the body.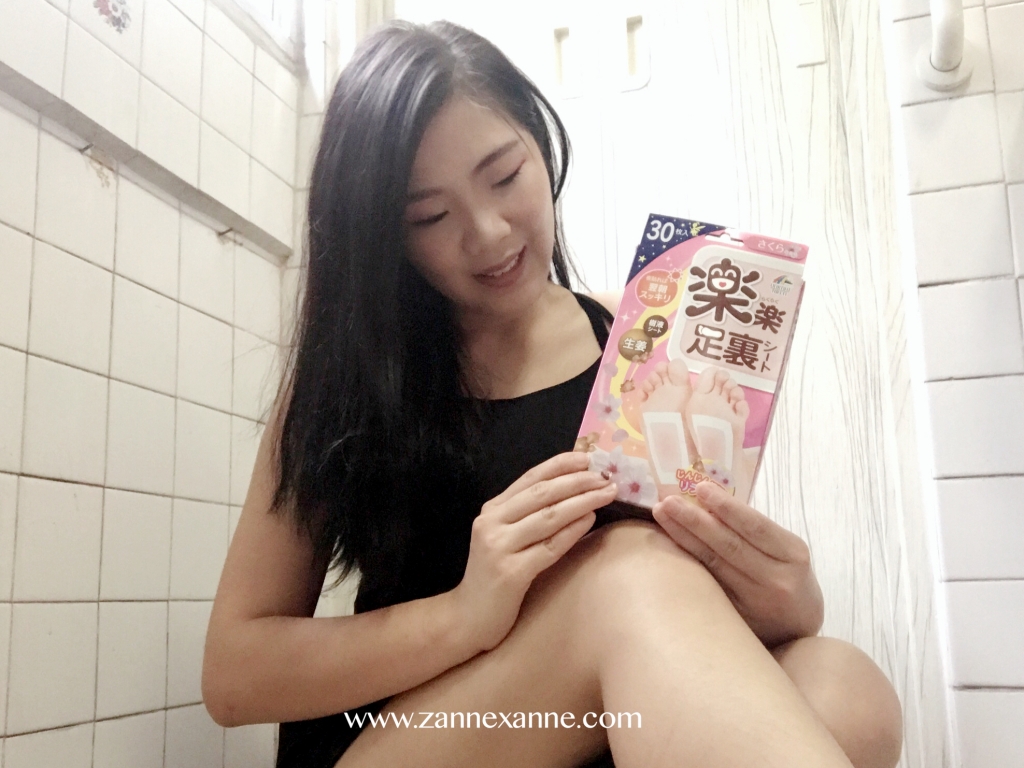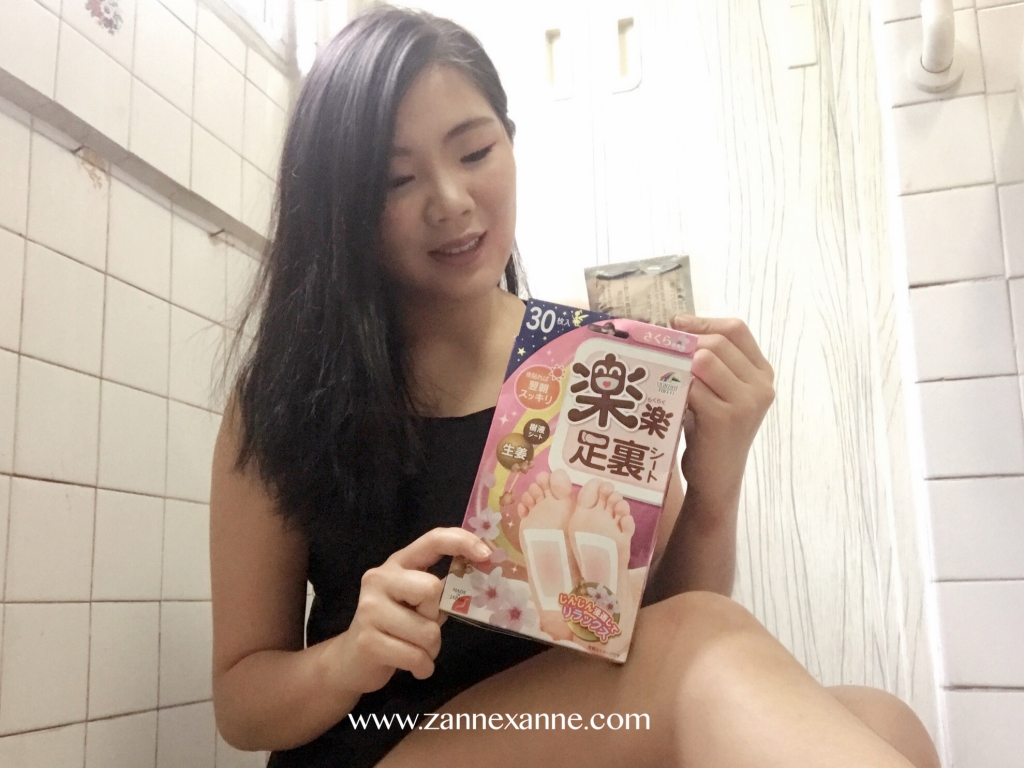 ABOUT
Rakuraku Relaxing Sheet For Sole Detox Foot Pads consists of 30 sheets of detox foot pads which made from Japan. It helps to eliminate the waste products such as toxins and sweats from the body in hassle-free while you are sleeping. By removing the toxins from our bodies via daily lifestyle, such as the food we eat, the air we breathe and the water we drink, it helps to improve our health and enhance the body's natural detoxification processes. There is different type of Rakuraku Relaxing Sheet For Sole Detox Food Pads fragrance such as cherry blossom and lavendar for you to choose as well according to your need.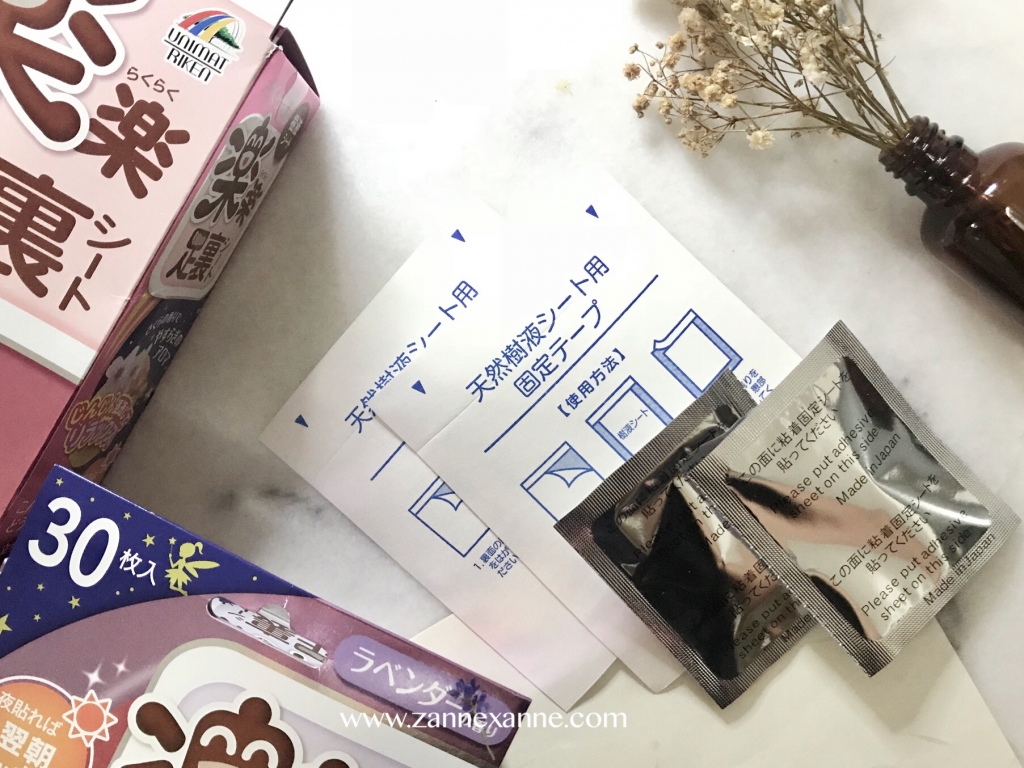 INGREDIENTS
This detox foot pads contain natural minerals, acids and crystal such as wood vinegar, tourmaline, pearl powder and chitosan which are very effective to promote detoxifying and cleansing of the body. It able to remove these harmful substances that accumulates in the body such as lead, mercury, arsenic and etc. Furthermore, Rakuraku Relaxing Sheet For Sole Detox Foot Pads is made up from Japanese herb such as wormwood which is not only found in medicine and food, it also has been found useful for treating the rustling skin. In addition, the wood vinegar acts like a sponge to draw the harmful toxins throughout the skin and the glycolic acid works as an exfoliate to open up the pores.
HOW IT WORKS
Rakuraku Relaxing Sheet For Sole Detox Foot Pads are actually negative ions in the air, which are believed to alleviate the stress and depression, helps to promote the alpha brain waves. Moreover, it is suitable for people who are suffering from arthritis and rheumatism which helps them to reduce the stiffness in the morning and improve the sleeping pattern. Last but not least, it helps to reduce swelling due to water retention and promote the blood circulation in our body as well!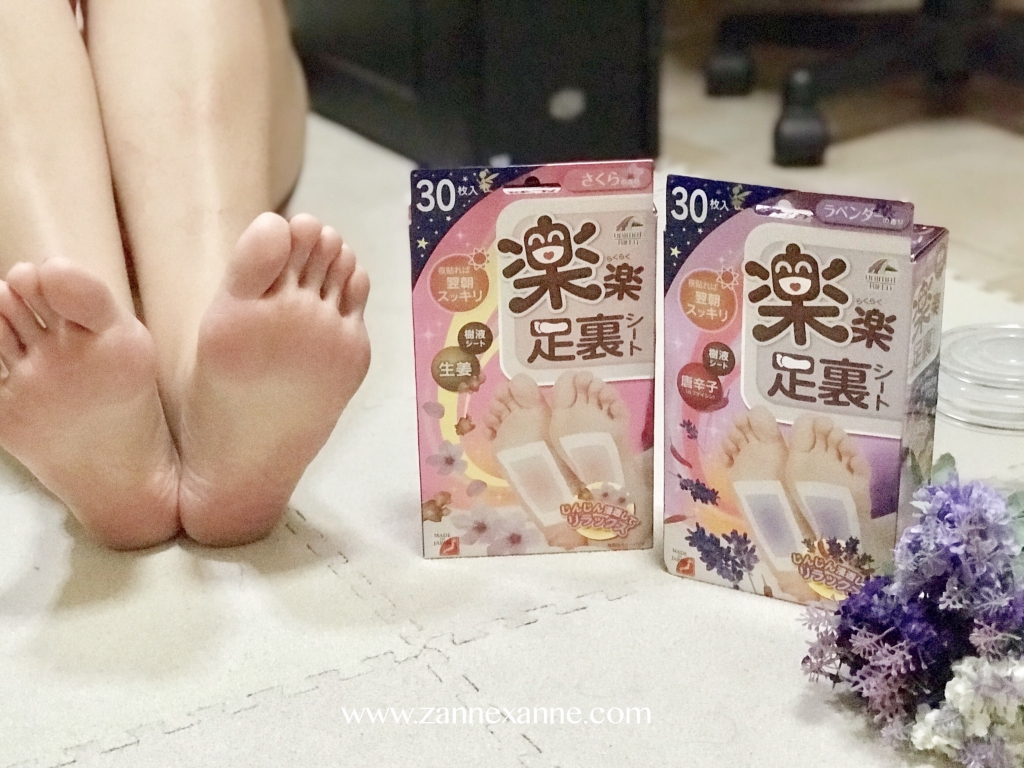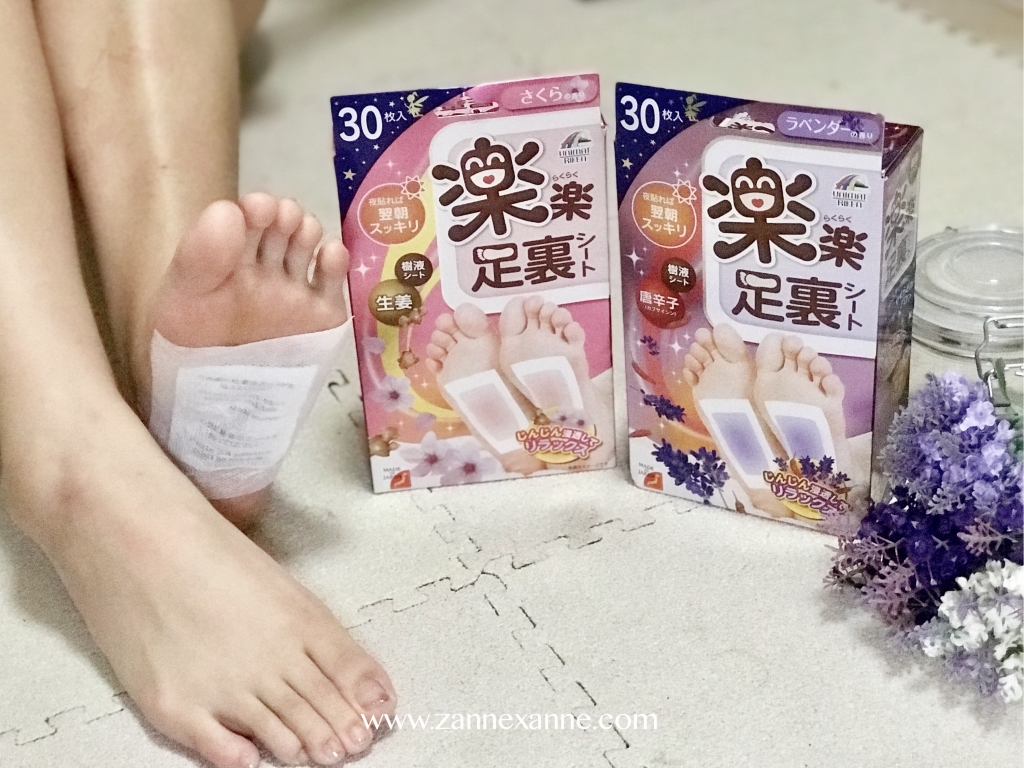 HOW TO USE
Clean your feet and take out the detox foot pads and adhesive sheet.
Attach the sap sheet (silver surface) to the centre of the adhesive sheet.
Apply the sticky adhesive side to the bottom of your foot and leave overnight.
Used it comfortably when you are going to bed.
For best result remove it after 6-8hours applying in the next morning.
Wipe the sticky area with a wet cloth or towel after use.
(You may use for other parts of the bodies such as back, arm and shoulder as well in order to relieve the pain.)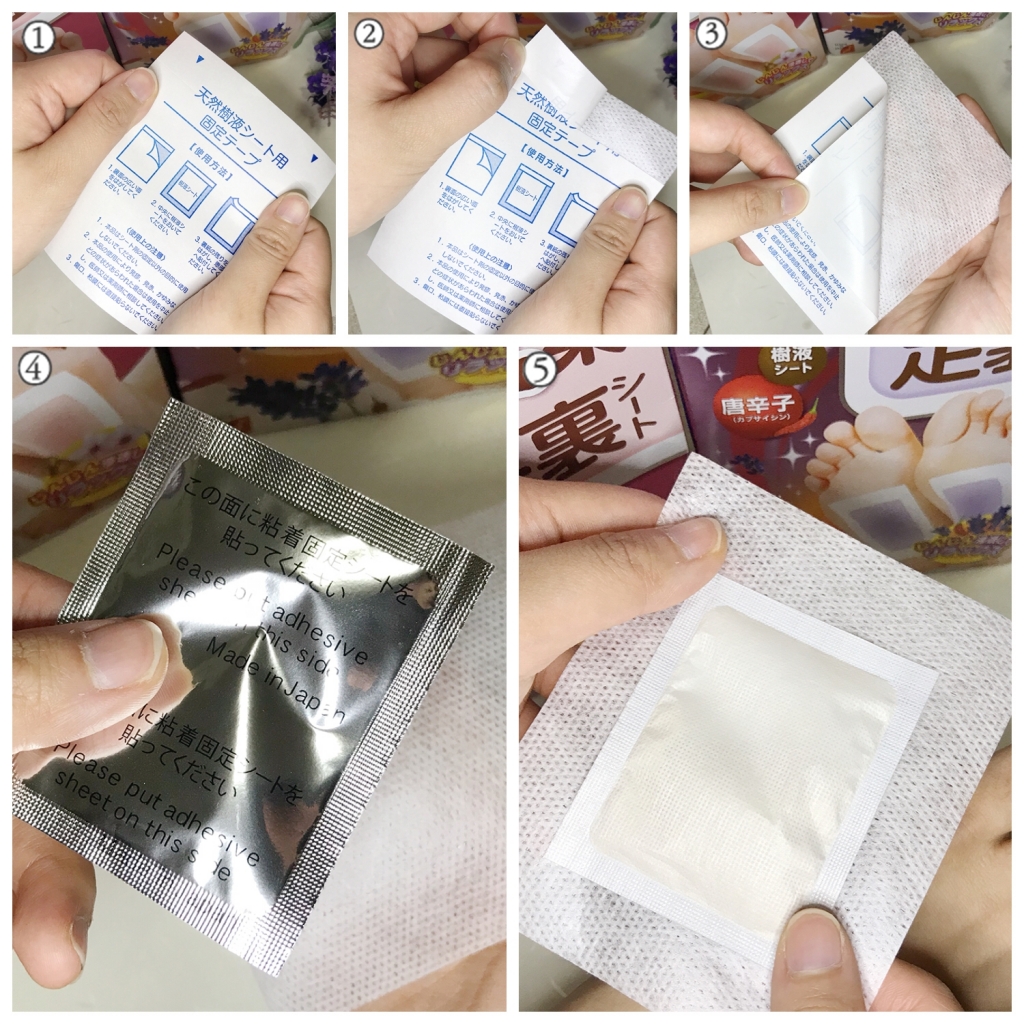 CAUTION
Do not paste the foot pads onto an open cut wound or around the eyes. The natural remedies may vary from person to person, if abnormality occurs on the skin or body, immediately stop using and consult a doctor with this product.
THOUGHT
This Rakuraku Relaxing Sheet For Soles Detox Foot Pads helps to relieve my ankle pain effectively while I was in Japan last year sightseeing and exploring around this lovely city. My leg swell due to long walking and standing throughout the day and it occurred due to the poor blood circulation of my foot and excessive of moisture accumulated in between the cells. Hence, I visited the drugstore nearby my place and after applying the foot pads overnight, it turns brownish and moisture the next morning. The pain has immediately subsided and the swelling reduced as well! And now, I'm using the foot pads for my daily detoxifying and cleansing process for the body as my face has a serious breakout.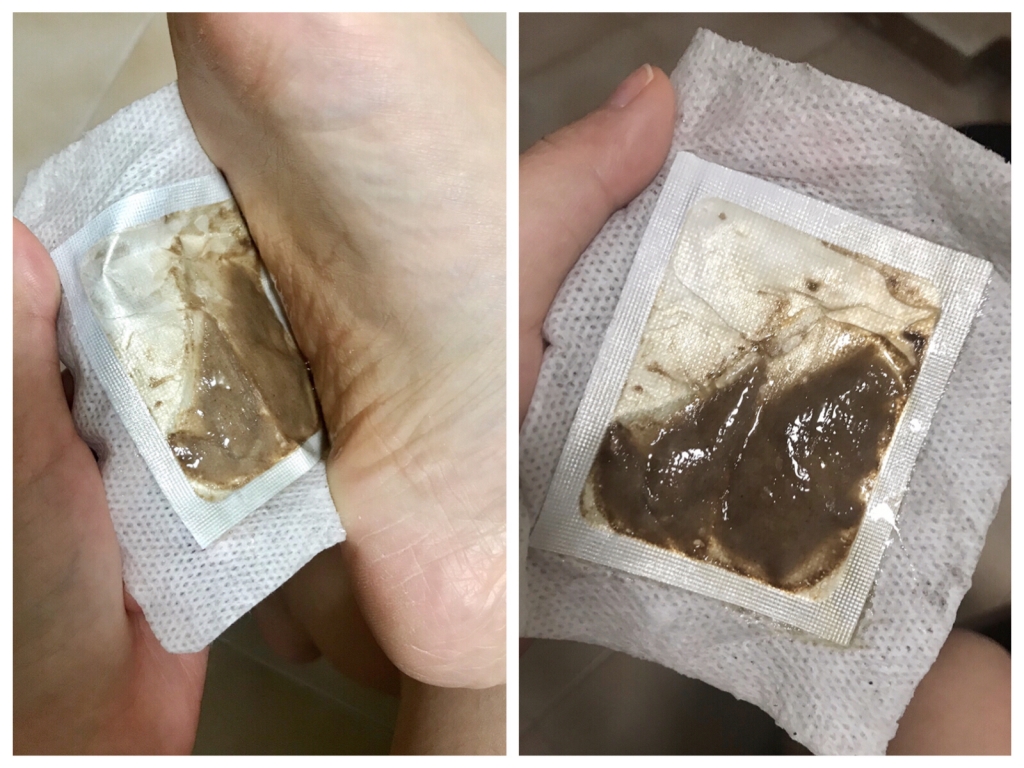 After Detox
This Rakuraku Relaxing Sheet For Soles Detox Foot Pads actually helps to eliminate the poisonous toxins and moisture from the body. Sometimes our bodies don't know how to handle all these toxins and even get rid of them. As a result and over a period of time, these poisonous substances begin to accumulate in our body and caused several of debilitating and chronic disease to our health.
RATING ⭐⭐⭐⭐☆