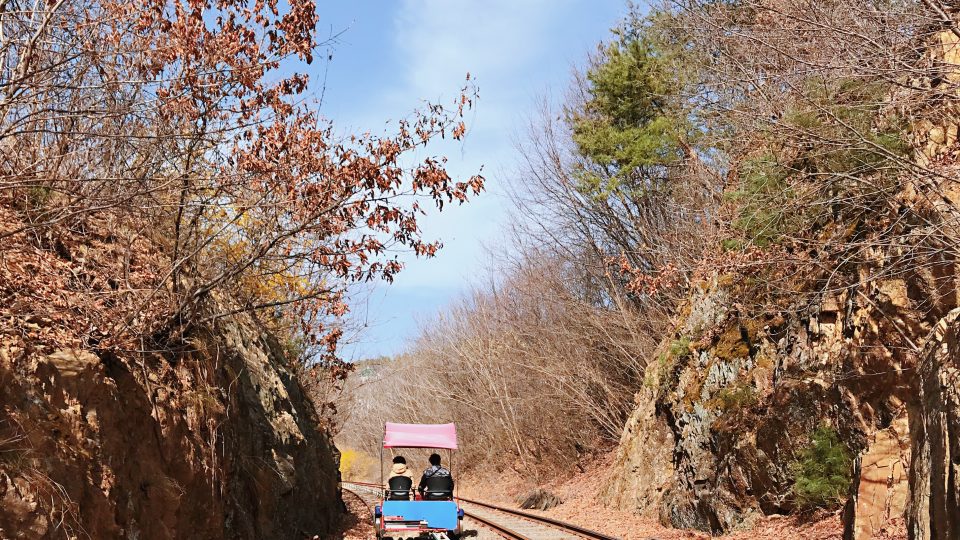 Gapyeong Rail Park | Zanne Xanne's Travel Guide
Time flies and finally this is my final blog to share about my Korea's trip during spring. If you are here in Gapyeong, don't forget to explore the 80 mins semi-automated ride on the old train track at Gapyeong Rail Park. 😊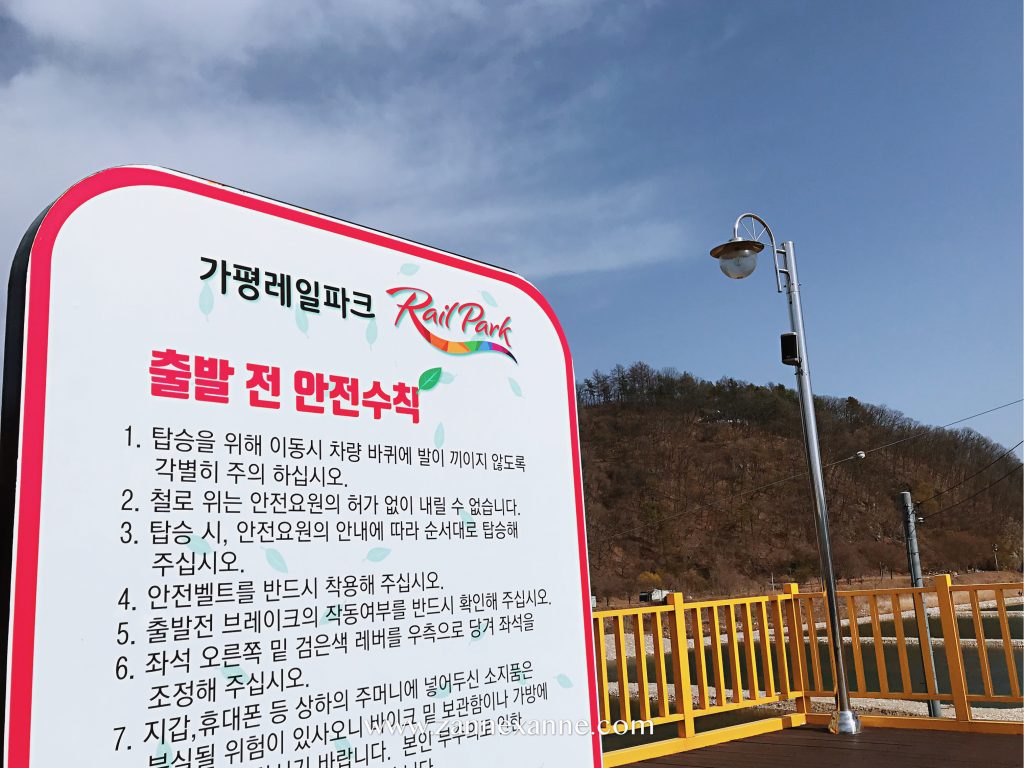 Gapyeong Rail Park is an easy accessible paradise for all the nature lovers out there to escape from the hustle and bustle city. Visitors able to enjoy the views of the idyllic countryside, such as Han River along the trip. Moreover, Gapyeong Rail Park was also one of the shooting locations for 1997 Korean film "The Letter" and entertainment show "Running Man".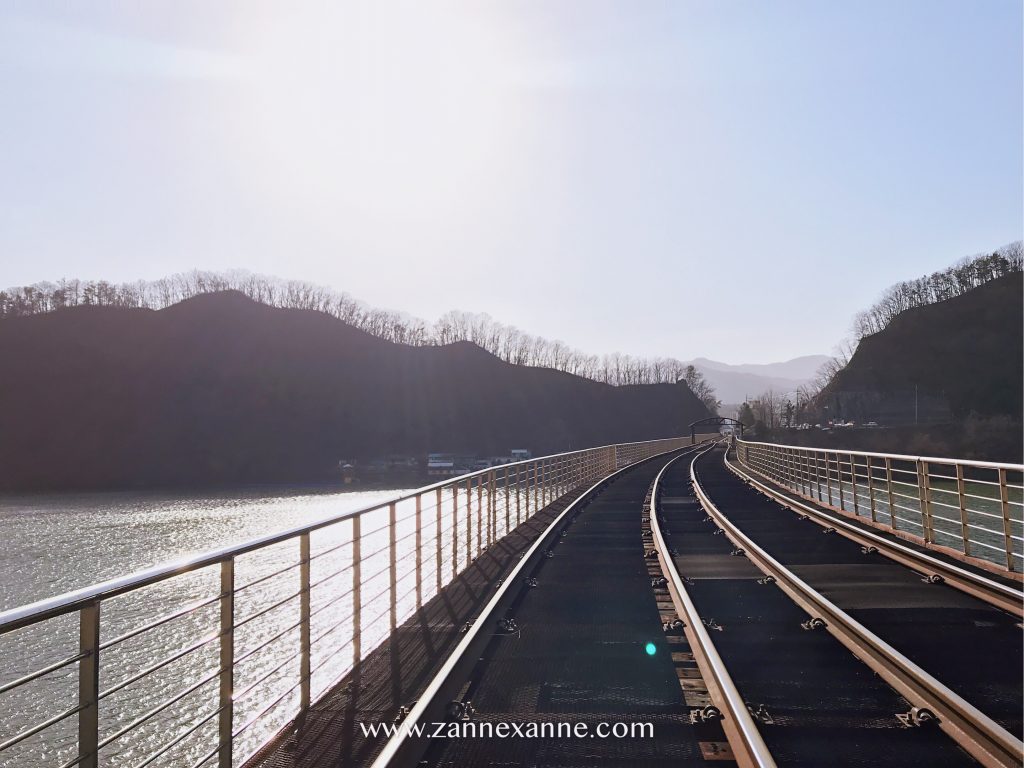 One of the best ways to explore this park is by riding their popular rail bikes that run through the rails and take you to the incredible spots around the park. They offer two options of rail bike two-seaters and four seaters, so that you don't have to sightseeing alone. In addition, you may take this opportunity to enjoy the awesome and stunning countryside view and breathe in the fresh air too!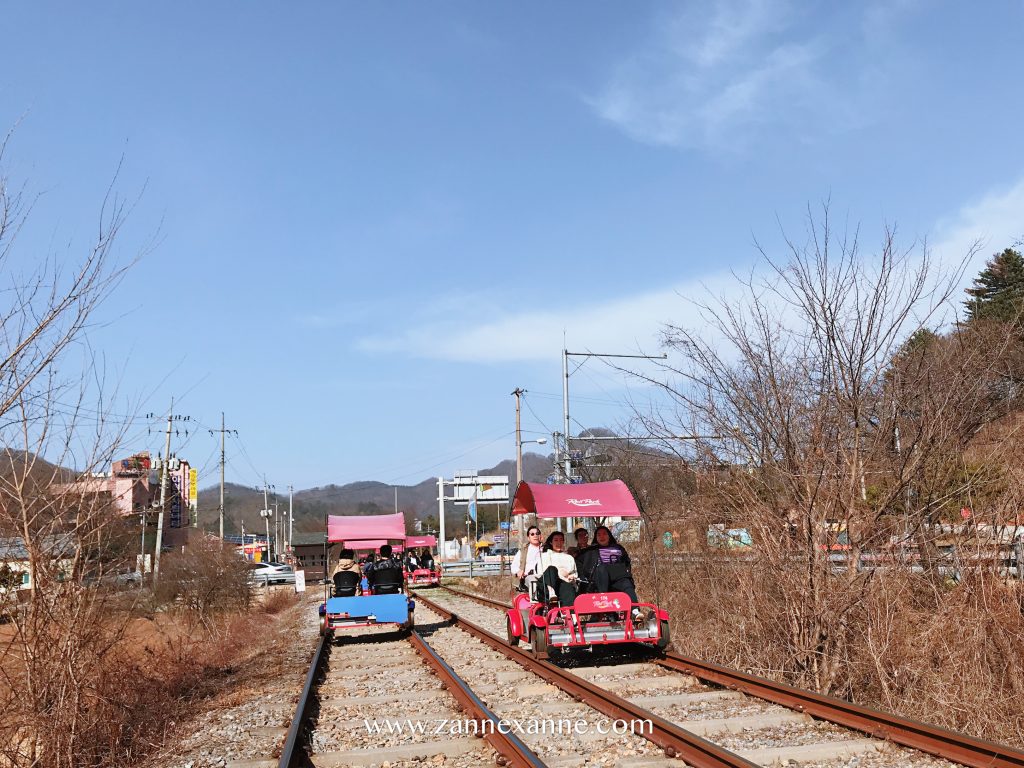 We enjoyed ourselves very much and spent a fun day pedaling along a beautiful Han River! However, we came one week earlier before the flowers fully blooming.  Anyway, it was still a nice place to see the pristine natural scenery of Gapyeong too. Mr So and I shared a two-seaters rail bike and his families were sharing a four-seaters one.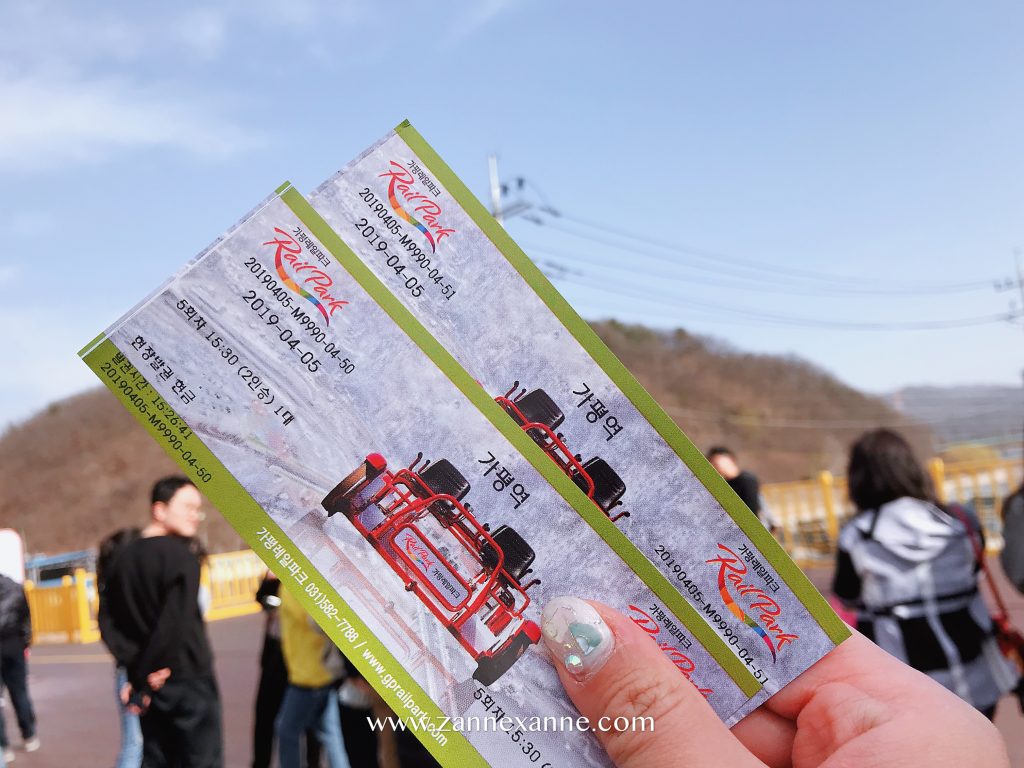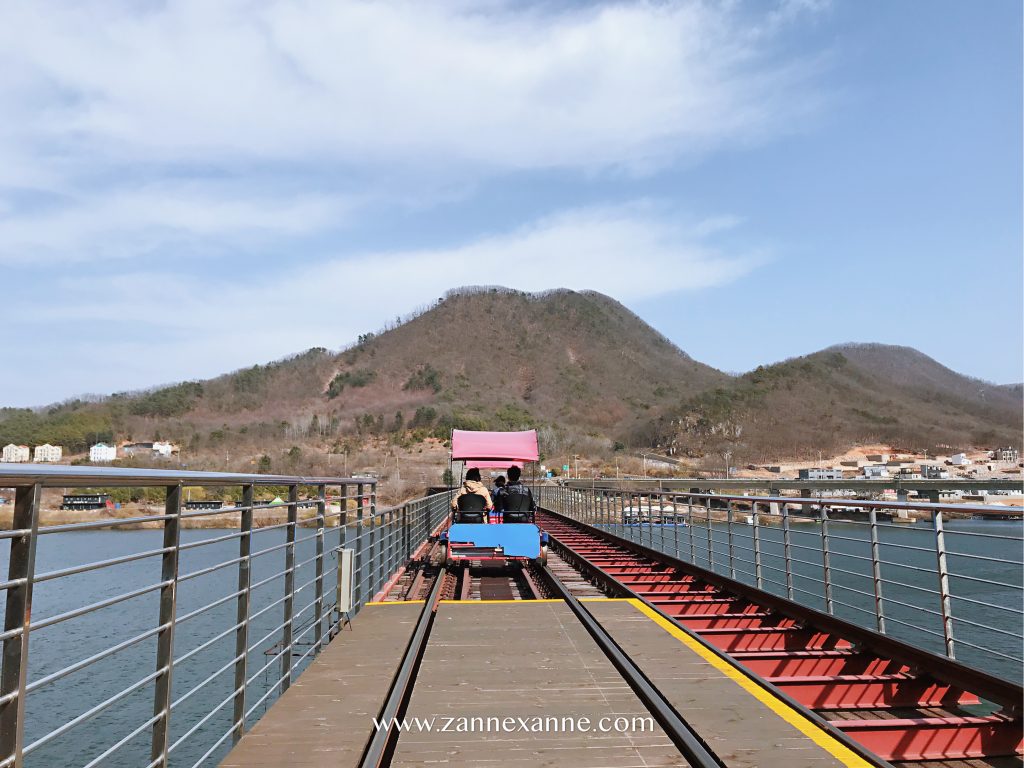 The rail bike cross over 30m high bridge from the river and it rides through an area where tree branches create a romantic tunnel. You will have a 15mins break in Gyeonggang station and you may go for a quick toilet break. Moreover, Gyeonggang Station was a filming spot for one of the famous K dramas "Doctors" too!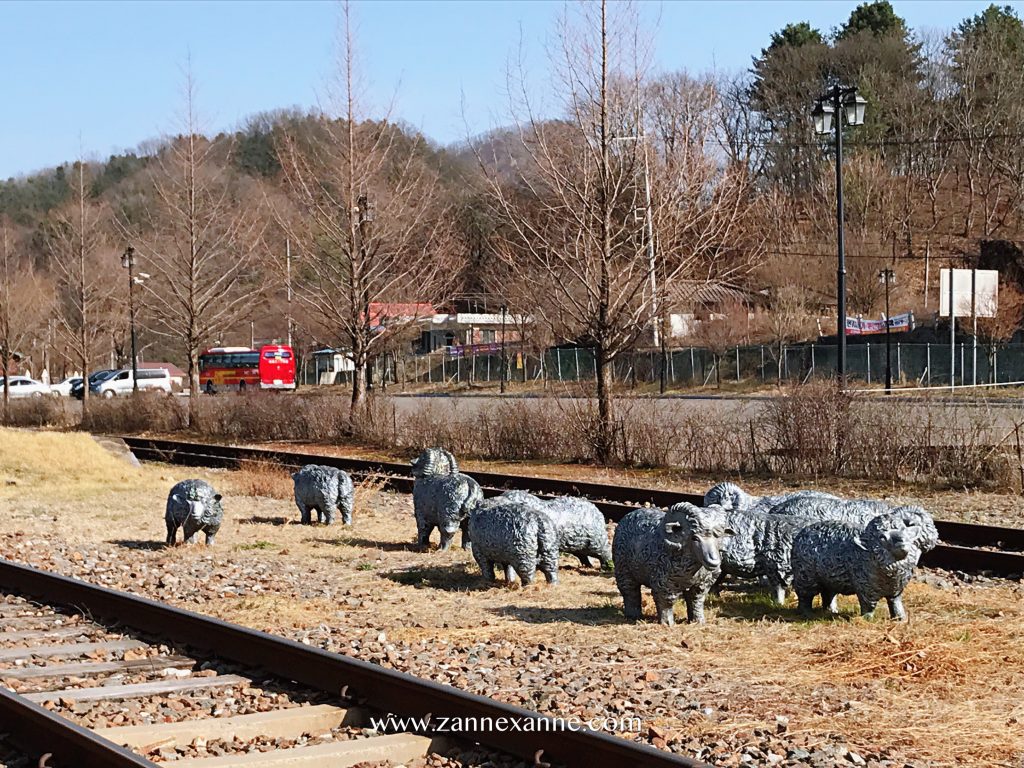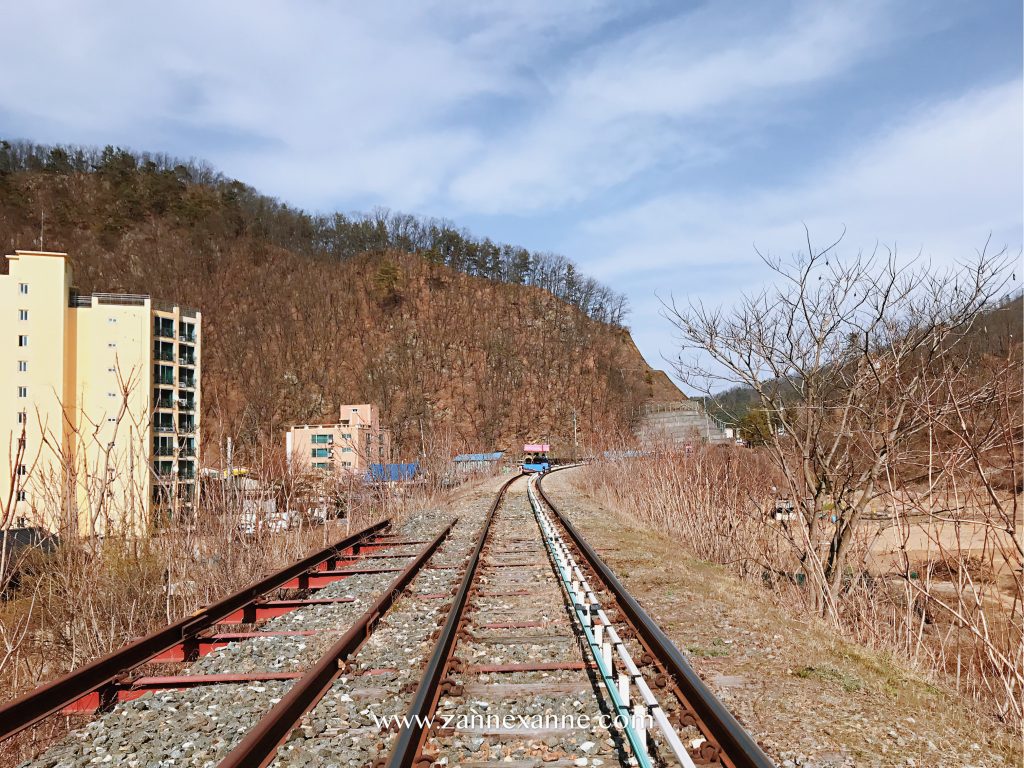 It was really a romantic activities to be done with the love one and also family bonding too! We had a great time here and we really enjoyed the ride so much!
Gapyeong Rail Park
14 jangteo-gil, Gapyeong-eup, Gapyeong-gun, Gyeonggi-do, South Korea.