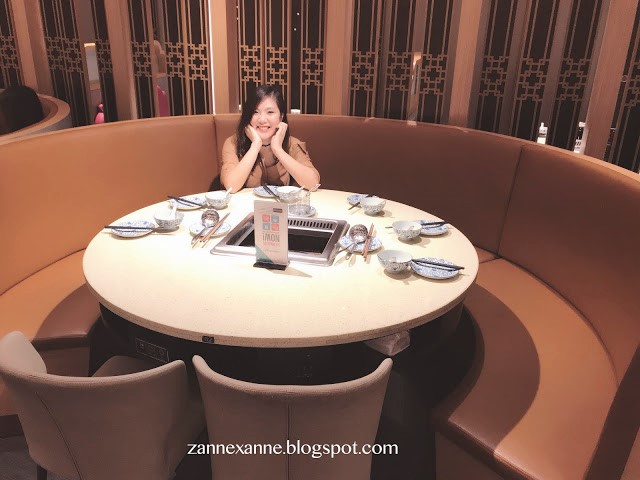 美滋锅 | Beauty in the Pot Review By Zanne Xanne
Inspired by the culture of food for health, Beauty in the Pot (美滋锅) has launched their next outlet located at the Centrepoint along Orchard Road. It provides a nice and tranquil atmosphere for casual and private dining by serving nourishing soup bases that promise rich flavours with abundant benefits.

I love the interior décor so much where it is inspired by the Chinese concept Yin and Yang which is a symbol of balance in our culture. The entrance and dining hall are adorned with dark louvered panels that representing Yin and pendant lights to cove lights to denote Yang.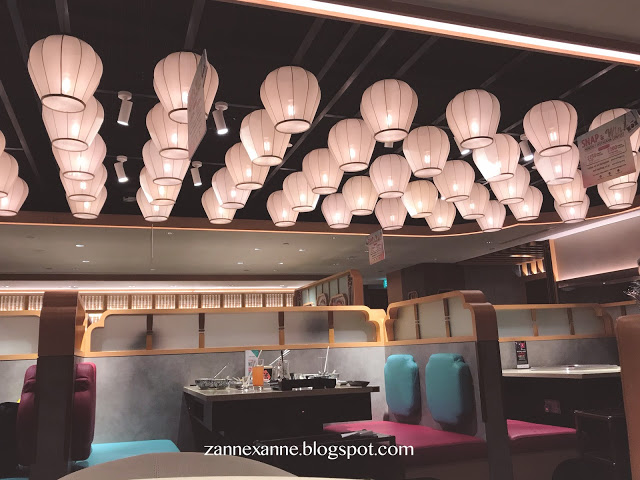 MENU 
An extensive menu of over 60 fresh ingredients and homemade specialties ranging from meat and seafood to vegetables and homemade paste are also specially designed by the culinary team, for a heavenly match. Guests can also enjoy their flavours broth up to 4 choices and each broth would cost differently from $5 to $9. Don't forget to try their signature broths of Beauty Collagen Broth and Pork Bone Soup too! Exclusively available at Beauty in the Pot is the homemade Fish Tofu which is prepared daily for the idea of melting in your mouth texture.
Reservation is required if you would like to avoid the crowd and queue. We were given 2hours for dining and I think is enough for 6 of us. For parents who are with kids can let your children to play in their mini playground too in order to eat in peace.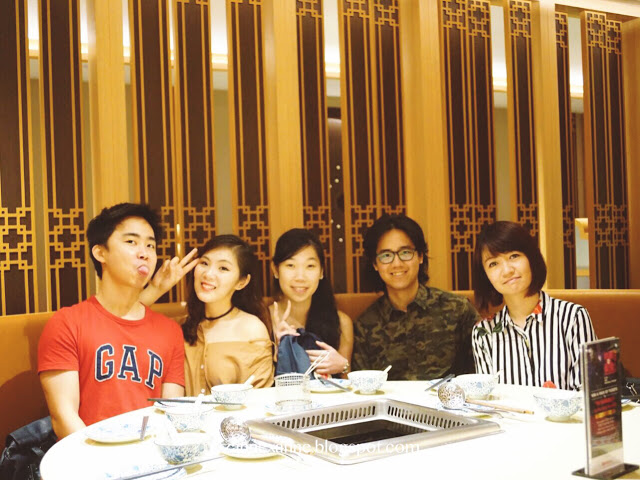 Overall, my favourite is the signature Beauty Collagen Broth that cooked with Shark's cartilage that was smooth and tasty. More than 6 hours of hard work goes into the making of the robust and collagen rich broth. One of our favourite side dishes was the Fried Bean Curd Skin which cost $3 for half portions. Upon serving, the service crew actually recommends us how long we need to soak the food in the soup in order to find the balance of crispiness and taste of the food itself. Moreover, they are offering complimentary palate cleansers after our meal too.
The whole dining experience was great and it costs about $30- $50 per person which is lesser than Hai Di Lao. The price was reasonable and the food was fresh as well. Furthermore, the air ventilation was good and there's no heavy hotpot smell on the clothes after we left. I would definitely recommend Beauty in the Pot if you are looking for a hearty and satisfying healthy hotpot.
176, Orchard Road, #05-15/16, Singapore 238843.
Operation Hour | 11.30am – 6am
Tel | 6235 3557
11, Tanjong Katong Road, OneKM #02-21, Singapore 437157.
Operation Hour | 11am – 3am
Tel | 6702 2542