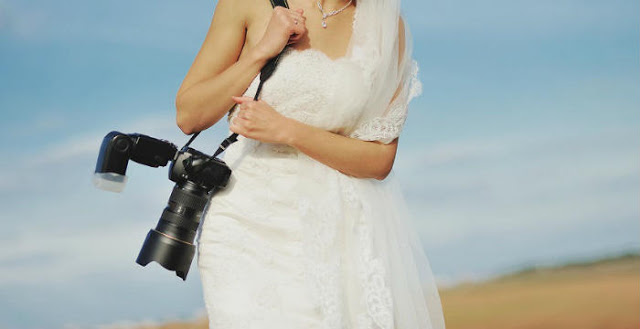 10 Tips When Looking For a Wedding Photographer | Zanne Xanne's Tips
It's tough when you need to plan your wedding by your own and find a trusted and experienced photographer to in-charge for the event's photo. Here are 10 tips that I would like to share with all of you when you are looking for your wedding photographer:
1. SET YOUR BUDGET
Either your wedding is big or small, your wedding photos and video will be the physical memories that you can keep throughout your life after investing a great amount of effort, time and money. Hence, you should set aside enough of a budget to afford an experience wedding photographer.
2. SET YOUR LOCATION
If you are planning something special and wish to host your wedding abroad, a wedding destination can open you up to an endless list of incredible and memorable location. As a result, you have to set your location before finding for a wedding photographer.
3. RESEARCH ON YOUR PREFERRED PHOTOGRAPHER
A trusted and experience photographer may help you to capture the best moment that you will treasure for a lifetime and beyond. Make sure you don't easily trust the list at the face value and gingerly do some research on your preferred photographer's background before making your decision.
4. REVIEW AND RECOMMENDATION
Don't forget to check the review and recommendation from the previous clients as you may find out some details from them.
5. ASK FOR PORTFOLIO
It is not wrong to ask to see the portfolio and if the photographer that you are taking hasn't had any experience shooting the weddings, he or she may not be the best choice for you due to the low quality of work.
6. SET YOUR STYLE
Style is an important element in photography and pick the one who match your style well. If you prefer the vintage photo style while the journalistic feel may not be your cup of tea.
7. DISCUSS ABOUT THE POST PRODUCTION PROGRESS
All of the photos and videos that are taken will go through an editing process. It is important to know that how many photos they are editing and what type of feel they are applying in the video editing.
8. DISCUSS ABOUT THE PACKAGE
Make sure what you will get exactly after the payment and every detail of the package such as the photo album, makeup artist and etc. Don't forget to get a breakdown list from your photographer as well!
9. MAKE SURE TO HAVE A CONTRACT
It's vital to have a contract in order to skip a lot of unnecessary and troubles. All of the deals are listed down and make sure both parties are following what the contract has stated.
10.TIMELINE AND DELIVERY
It is extremely important to make sure your wedding photo can be delivered on time without any delay and a good quality photo album usually will take up to 5 months to complete and deliver to the customer's hand.