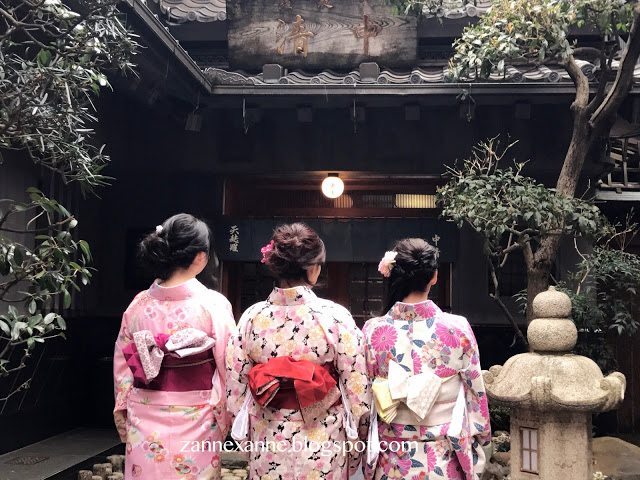 Kimono Rental Experience | 八重 Yae, Asakusa Tokyo | Zanne Xanne's Travel Guide
This is not my first kimono wearing experience, however it is my very first sightseeing and exploring Sensoji Temple with Kimono! There are so many kimono rental shops in Asakusa , Tokyo and I began to shortlist the shops based on two factors:
Kimono Rental 八重 Yae was the best choice in Asakusa because it offers many tasteful kimonos and Japanese style hair ornaments without hidden charges. The professional bridal staff will help to put on the kimono and style your hair. However, makeup is not included due to the allergy concerns. It offers discount rate for 3 or more people when making reservation together at 4,380 yen per person. Please take note that all prices mentioned from here are excluding tax. It's really a good deal where you get to wear the kimono entire day and return them before 5.30pm! You can make a reservation HERE or contact them via Facebook , they will try their best to meet your need!
八重 Yae is located in a strategic location and it's approximately 4mins walking distance from Sensoji Temple. The shop was packed and it's highly advisable to make an online reservation to avoid the crowds.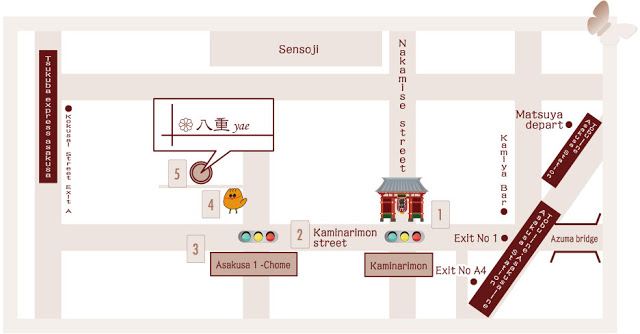 On our arrival, we were given a non woven bag to keep our shoes, clothes and belonging. You can keep your belonging with them because you will definitely NOT planning to carry the big bag with you while you are on a lovely kimono outfit. You can subscribe and check out my Youtube Channel for more kimono experience video content with 八重 Yae.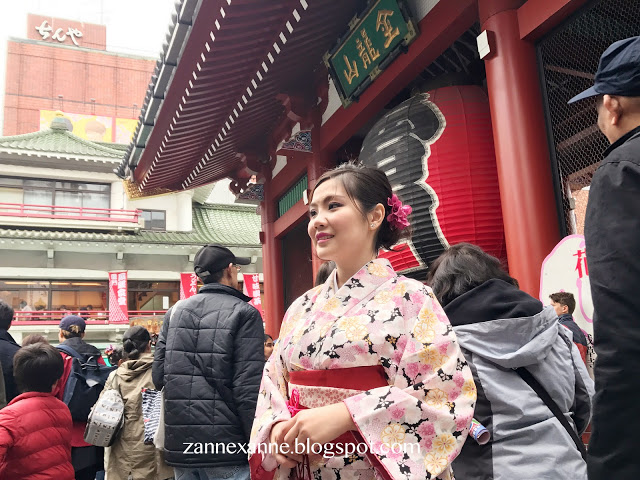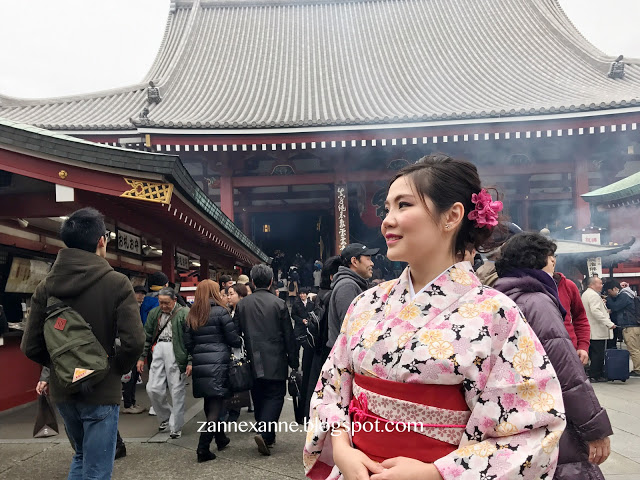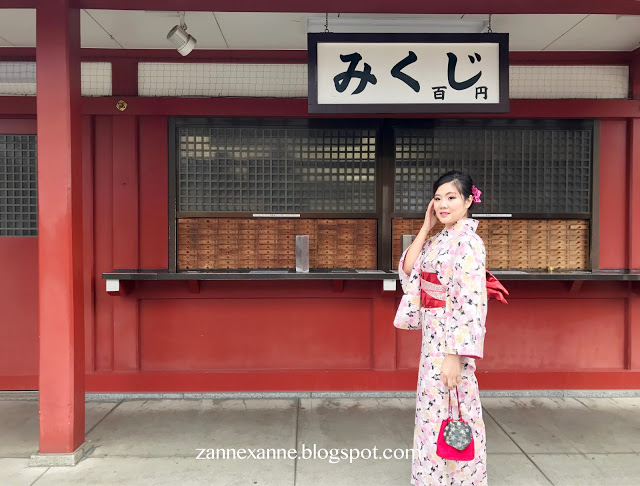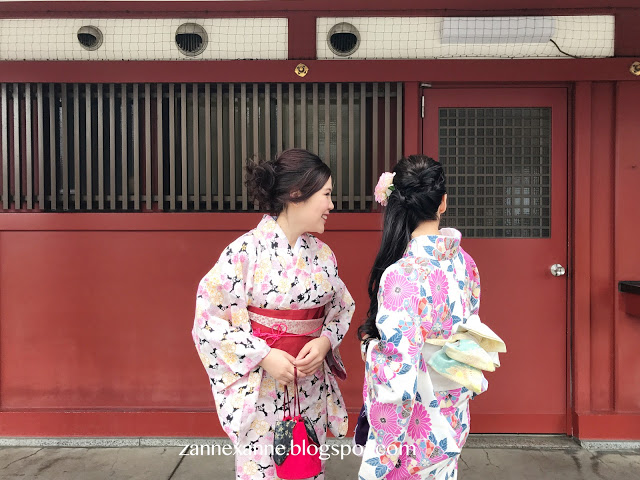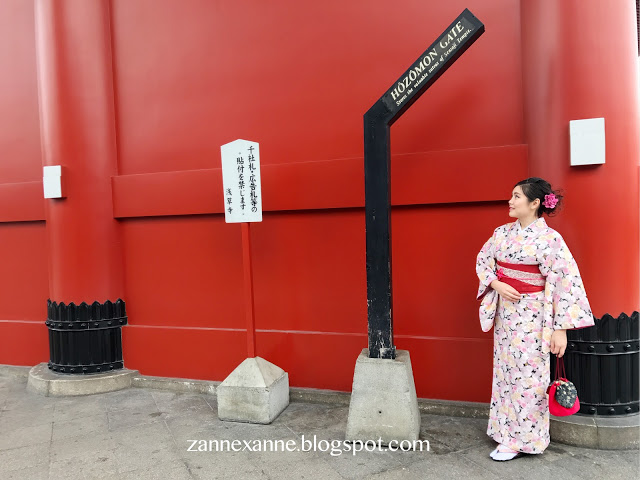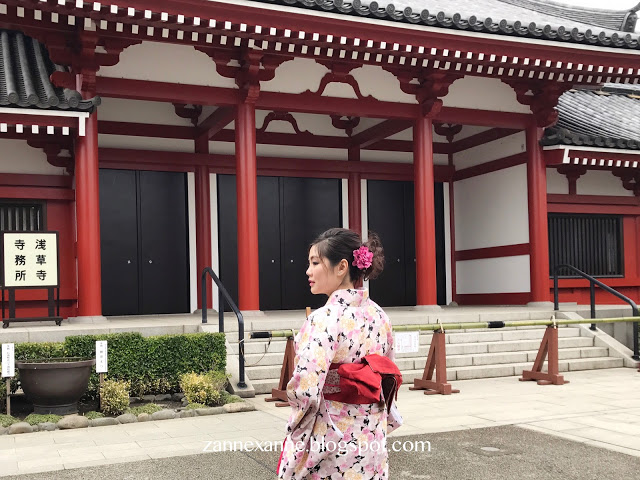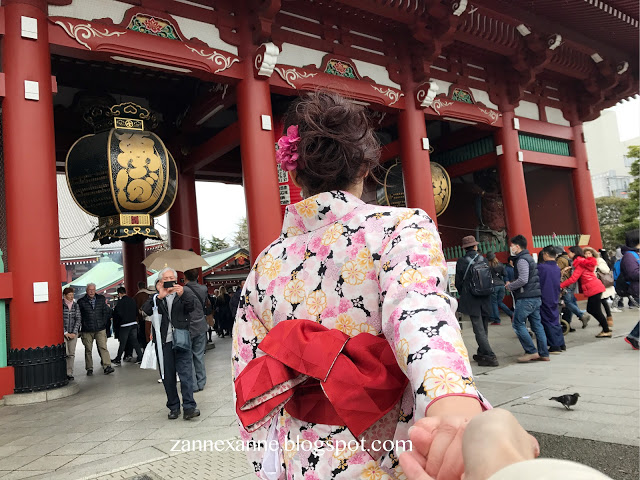 PROMOTION
八重 Yae is offering a 300yen discount to the customers that gave them a "Like" on Facebook.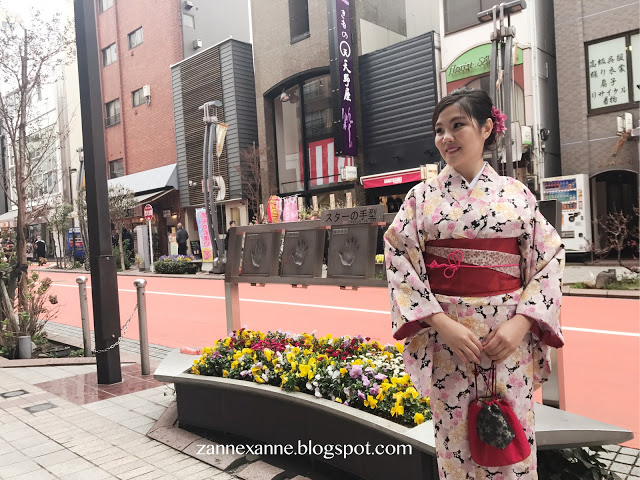 If you wish to find out more about kimono rental experience, check out the video below and don't forget to LIKE and SUBSCRIBE to my channel if you love it. 🙂
———————–
八重  YAE
———————–
Quatre Chic 6th Floor 1-16-2 Asakusa Taito-ku Tokyo Japan 111-0032.
Business Hour: 9.30 am – 5.30 pm (Daily)
+81-03-6886-4256