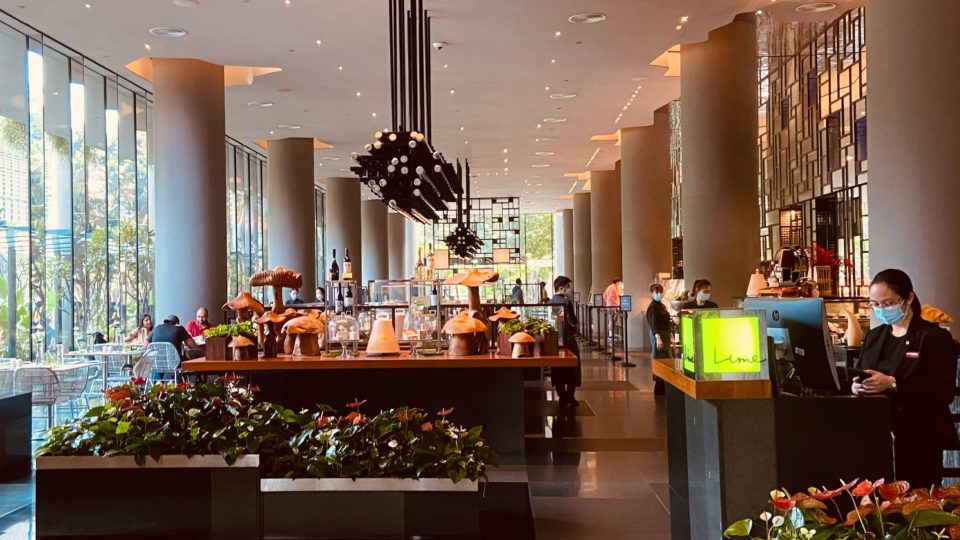 Park Royal Collection Pickering, Lime Restaurant Review (During COVID-19) By Zanne Xanne
Have you ever wondered how does Lime Restaurant's buffet function during COVID-19? I have visited Lime Restaurant recently which located at Park Royal Hotel to enjoy their lunch buffet with Mr So over the weekend as we have the voucher from Lime Restaurant. Due to the recent pandemic, the group size limit for dining-in at regular F&B has been reduced to 2 vaccinated people, hence we made a reservation via Lime Restaurant website HERE to prevent any disappointment.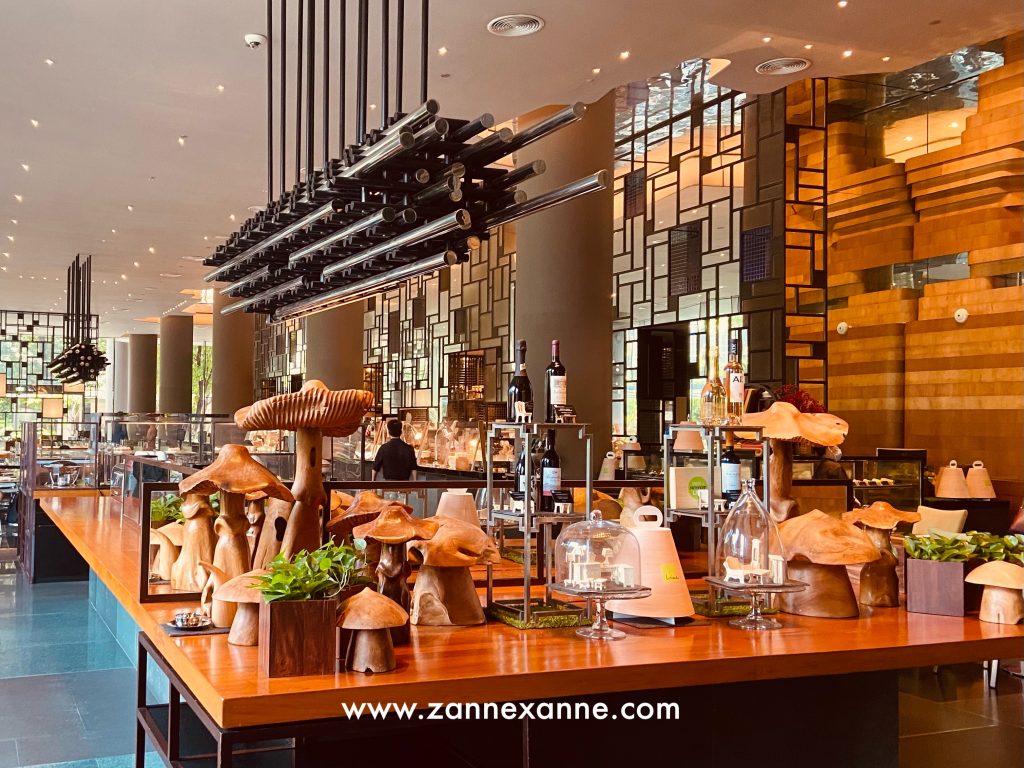 Park Royal Collection Pickering, Lime Restaurant is a vibrant and modern restaurant that offers the most exciting buffet with a wide range of local, Southeast Asia and International culinary delights with a friendly and welcoming atmosphere.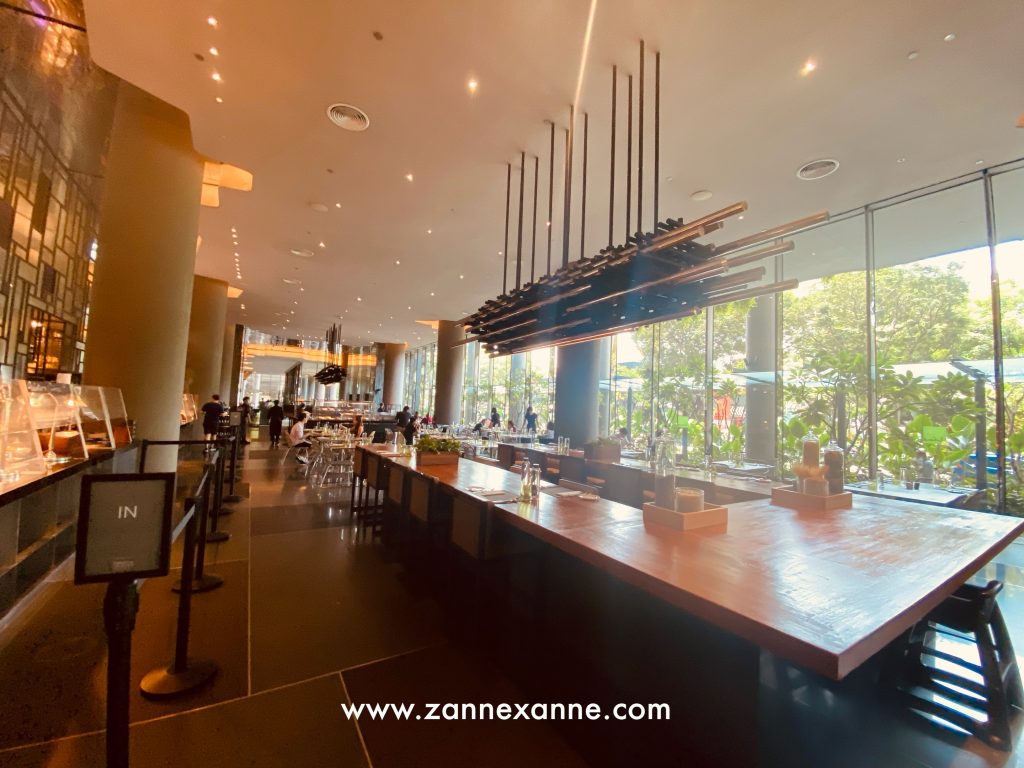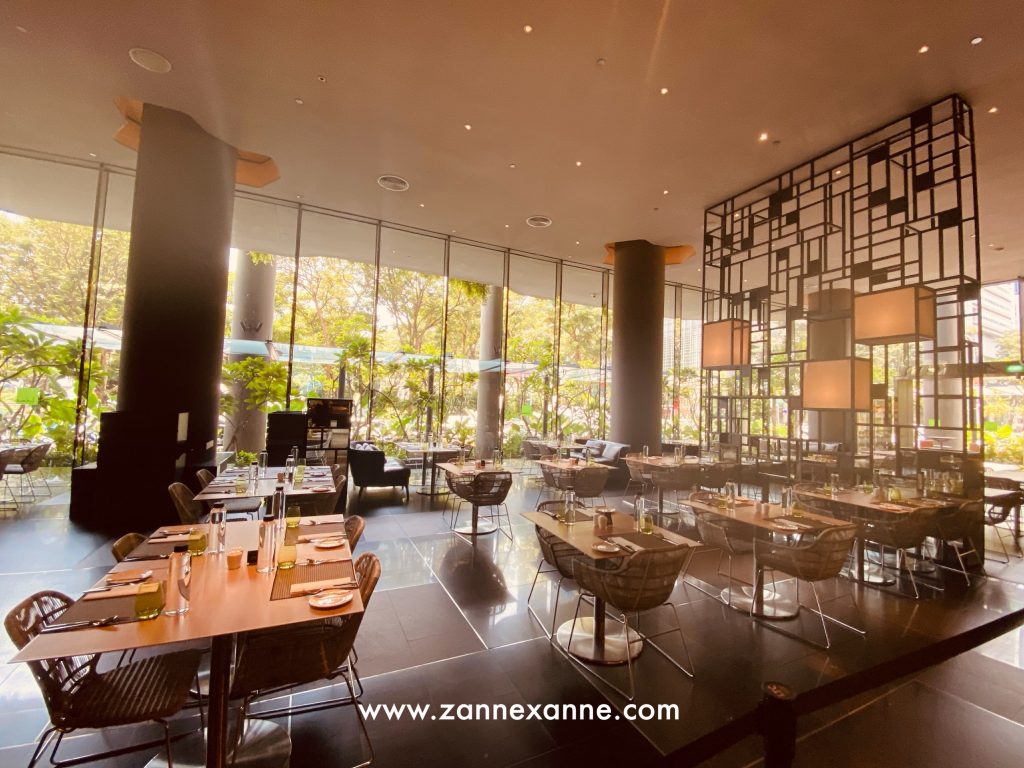 DESIGN
Lime Restaurant also has 3 open concept kitchens that set the stage for a fascinating display of skills, as in-house chefs transform an assortment of fresh ingredient into signature creations that serve one of the best buffets in Singapore. The stylish, spacious and floor to ceiling window design dining area offers a fantastic view that overview the busy street of Upper Pickering Street.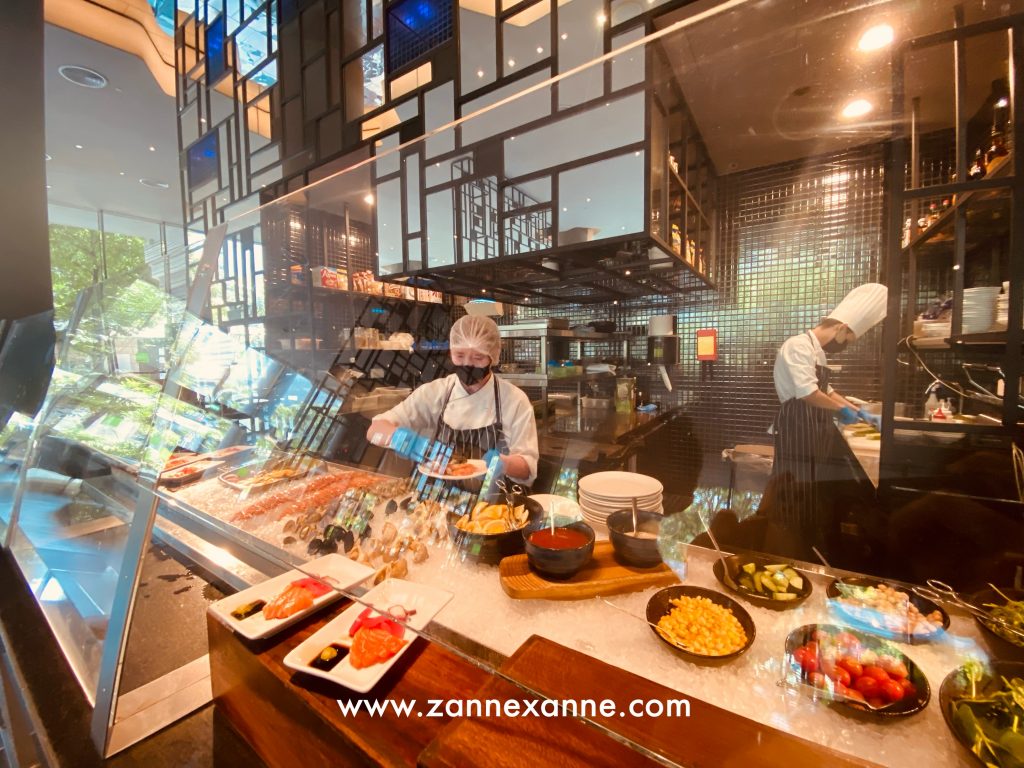 SERVICES
I had a decent dining experience with Lime Restaurant recently and they are providing excellent services to the customer too! Upon arrival, we were greeted by the staff at the hotel main lobby and they are politely showing us the direction of Lime Restaurant. After we had checked-in our safe entry, the staff immediately walked us over our reservation table. I like their clearing plate speed too as they are very quick and efficient at clearing away our dirty and empty plates once we had finished our food.
FOOD
As part of Lime Restaurant effort to reduce food waste during COVID-19 situation, the range of food options has been scaled down and Lime Restaurant only focuses on their popular dishes.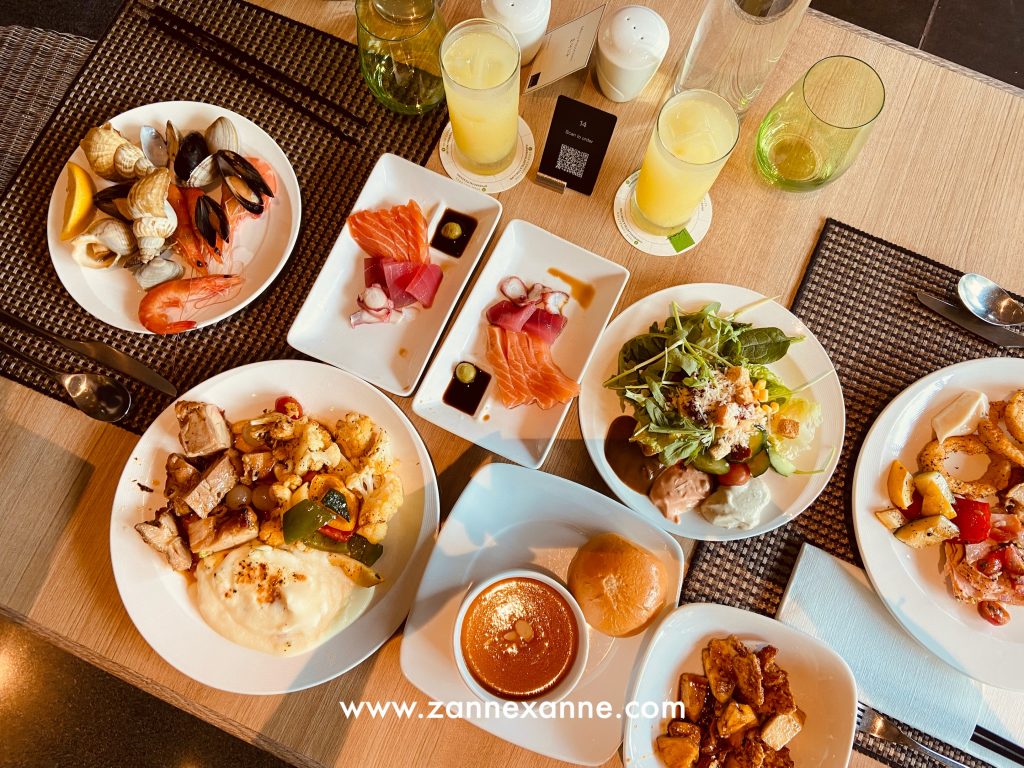 SALAD STATION
We began our buffet with some fresh salad and soup of the day  ~ Tomato Soup with Bun. Lime Restaurant also serves a variety of sushi and seafood such as sashimi, tuna, prawn and etc at Salad Station too. You may request for additional wasabi to flavour your sushi as well.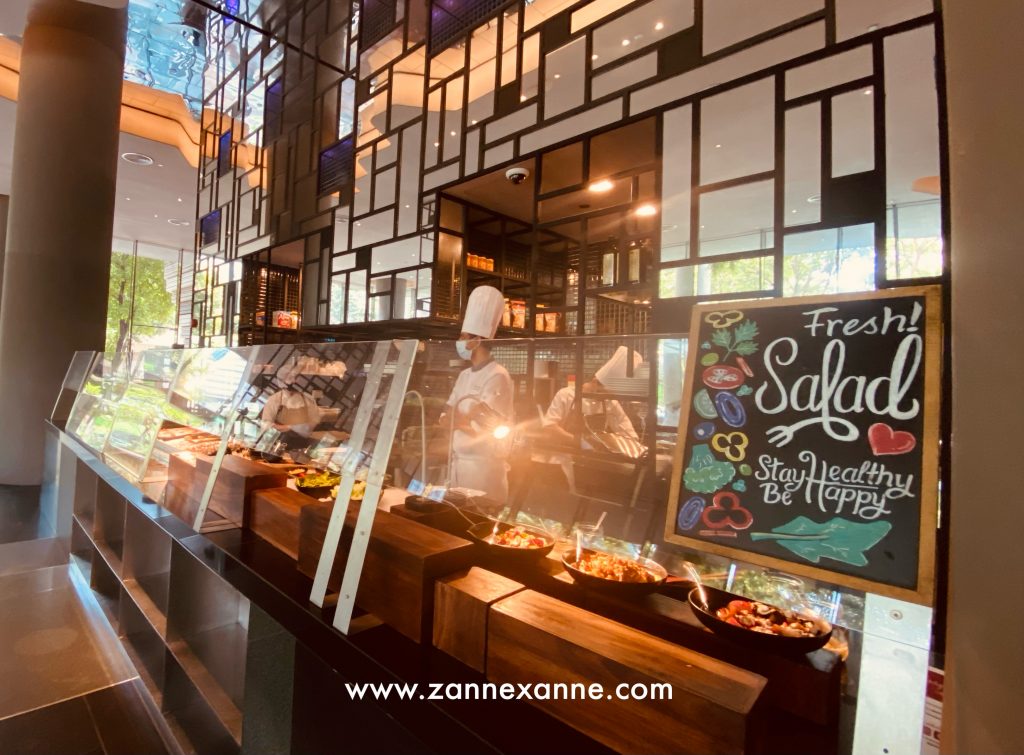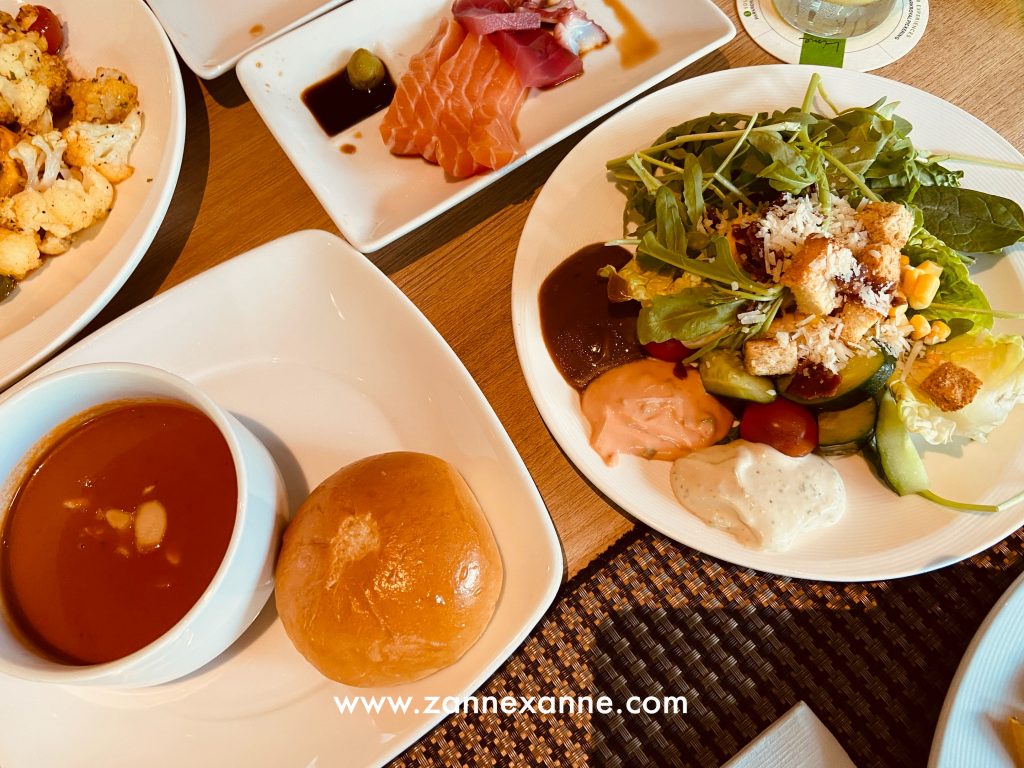 WESTERN CUISINE STATION
Lime Restaurant offers a variety of western cuisine such as steak, lamb chop, chicken and salmon for the customer to choose as their main course. The staff will scoop the food that you want and pass it over to you once you have done ordering.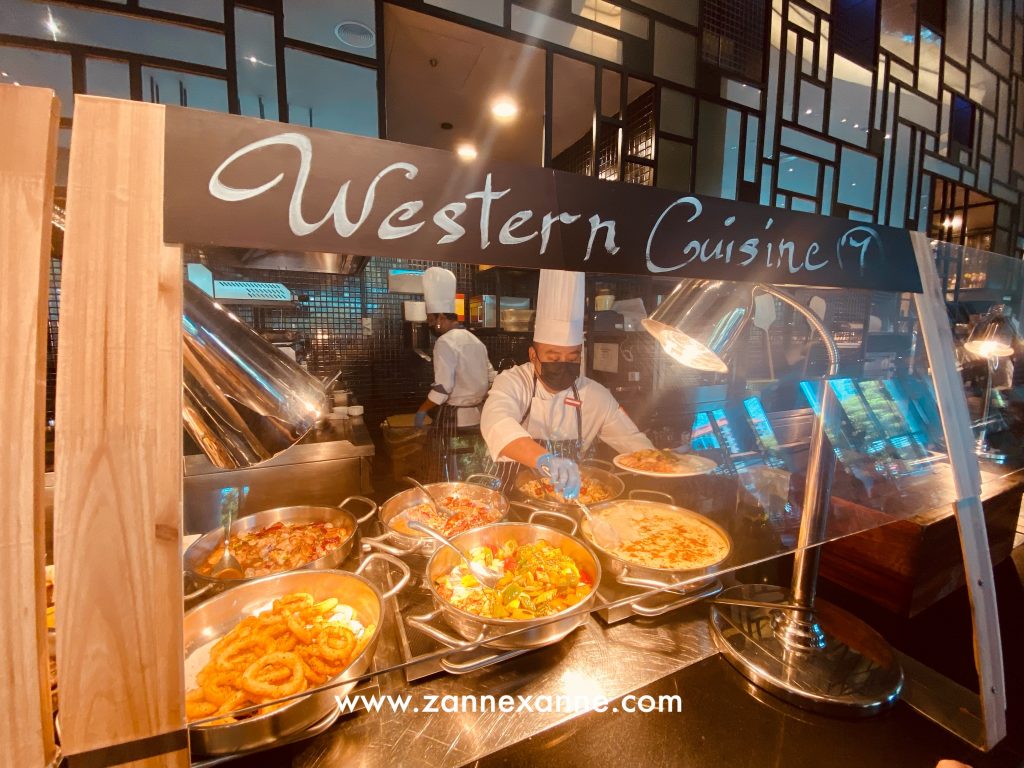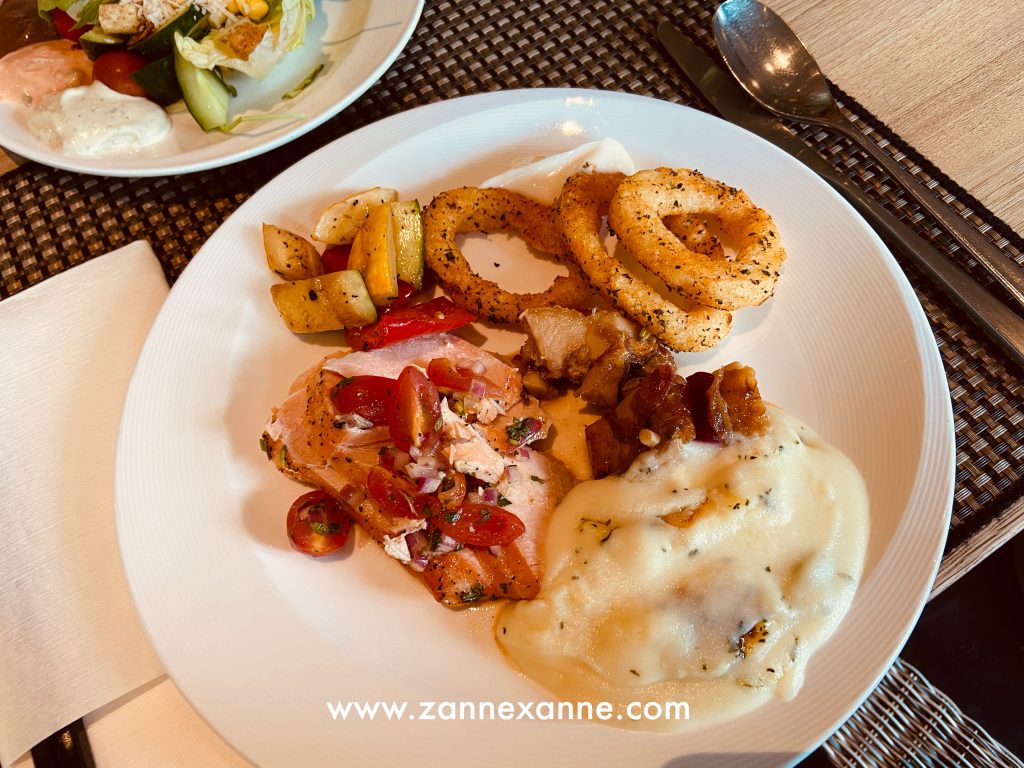 NON-HALAL STATION
Lime Restaurant also has this non-halal station for customer who craving for pork. We love pork so much, hence I have ordered their roasted pork Char Siu and duck meat from the Roasted Meat Station. Lime Restaurant serves pork and chicken satay next to this station too!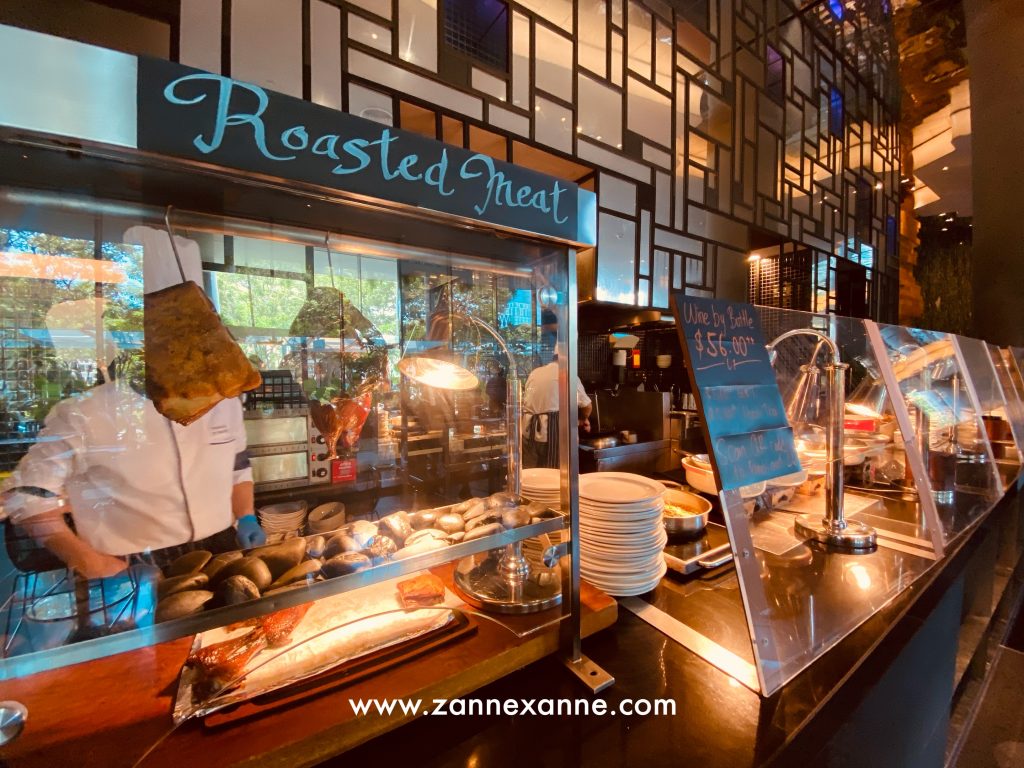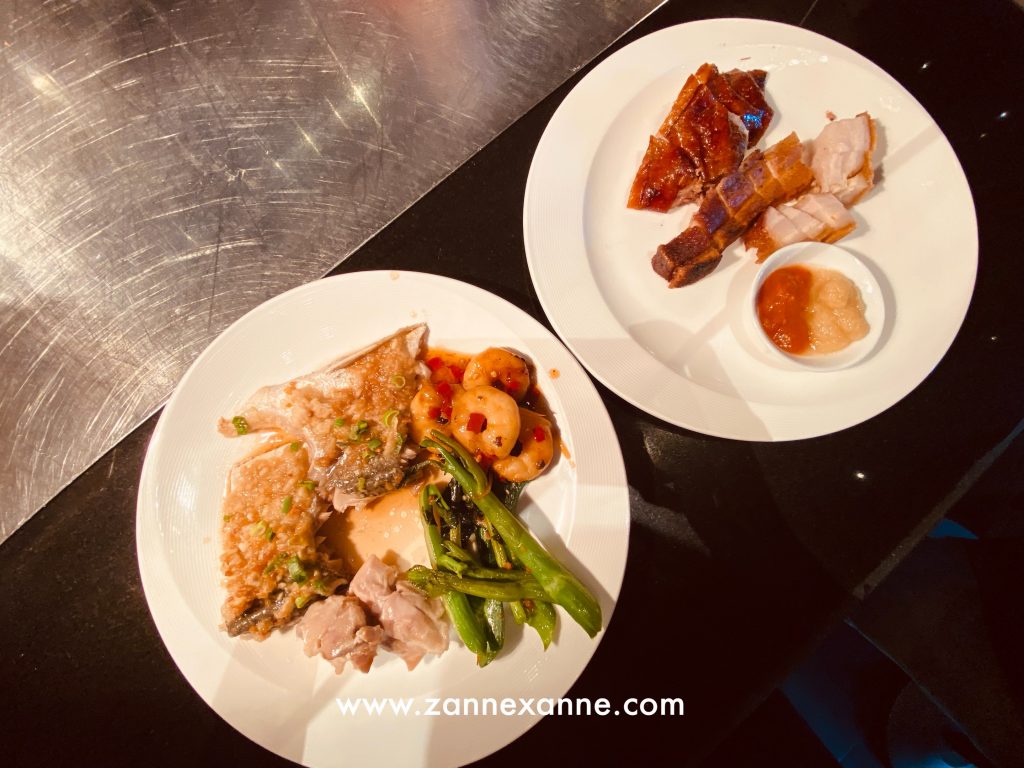 NOODLE STATION
Unfortunately, there's no more space in my stomach when I came to the Noodle Station. Hence, I have no chance to try their noodle yet.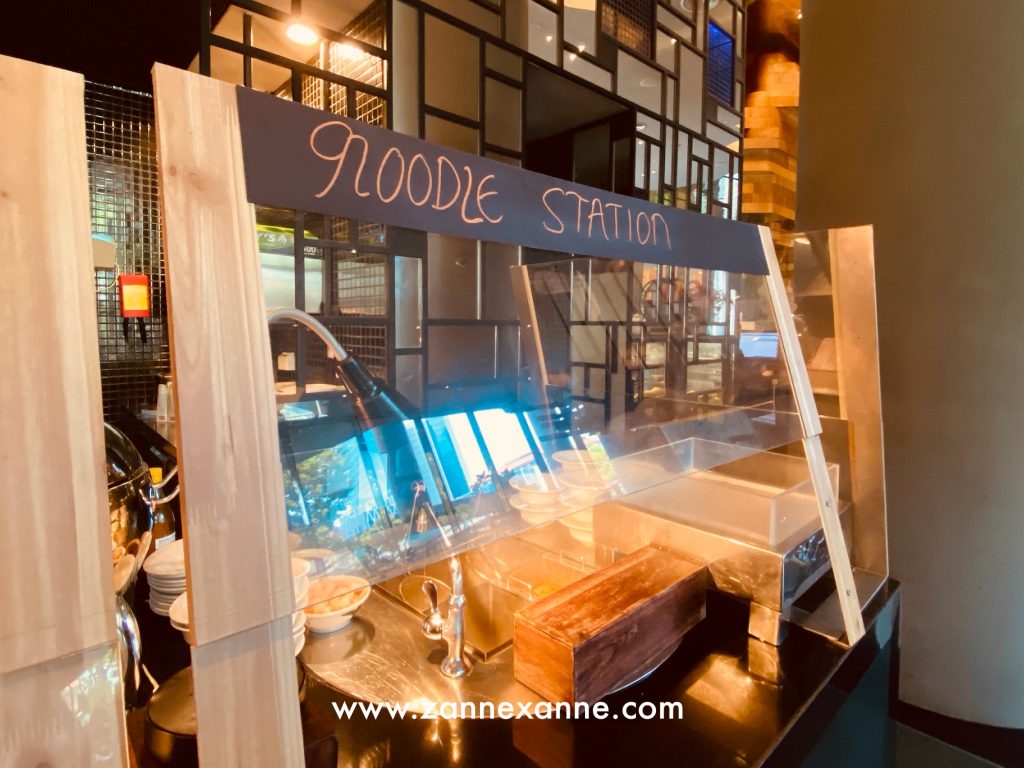 DESSERT STATION
Dessert Station is one of my favourite stations where it serves my favourite Durian Penyet here. As what I know, durian dessert is considered a seasonal food in most of the buffet restaurant in Singapore.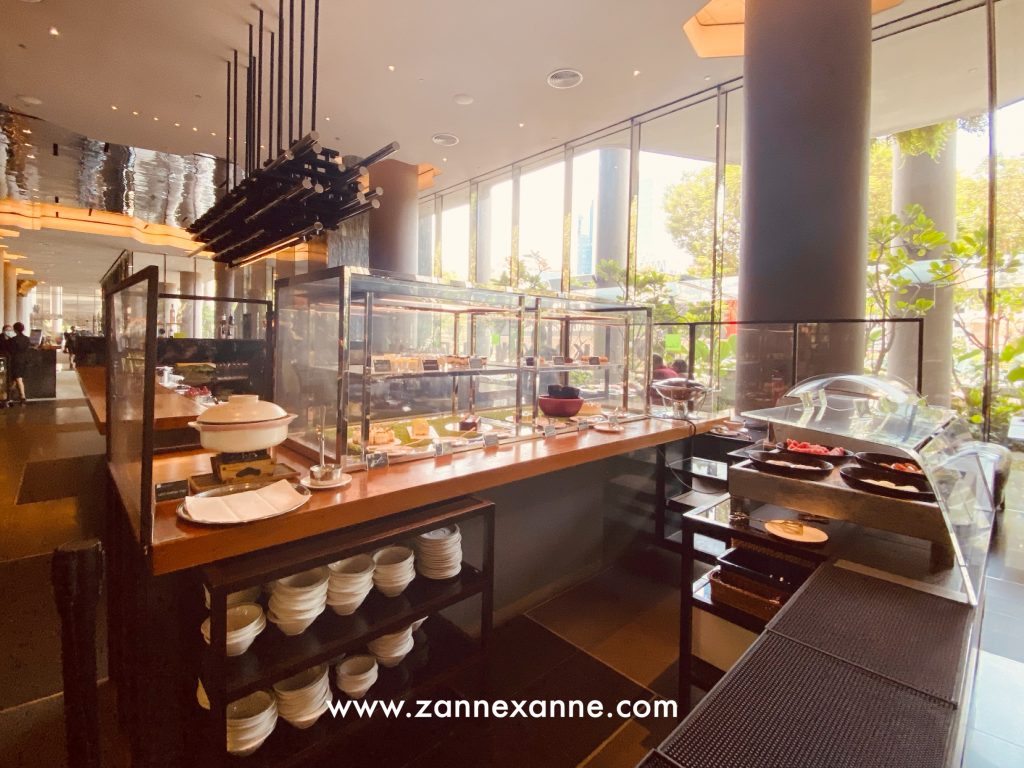 Lime Restaurant also has this Cake Station that serves cake with additional charge for celebration or occasion purpose. In case you forget to bring your cake, you may purchase one from the spot too.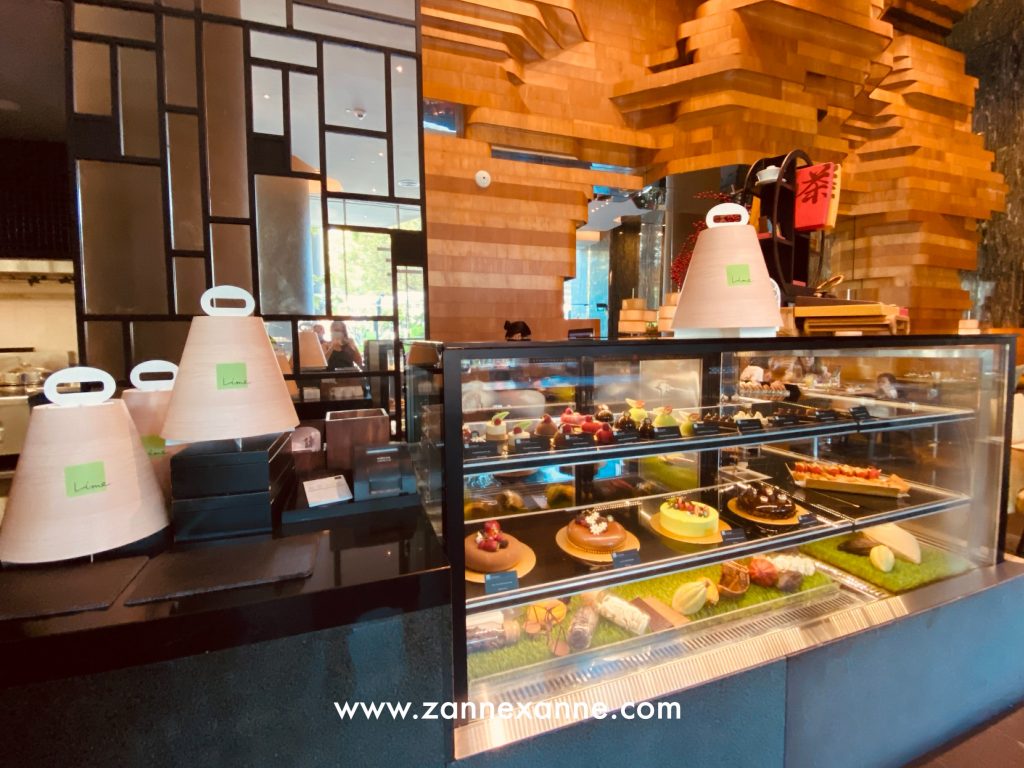 OVERALL THOUGHT
I'm feeling satisfied with overall dining experience in Lime Restaurant, however I feel the price is a little bit expensive where the food is not premium enough. We visited Lime Restaurant for lunch buffet over the weekend, so it costed us around $80++ after GST and the variety of food has been scaled down due to recent pandemic too.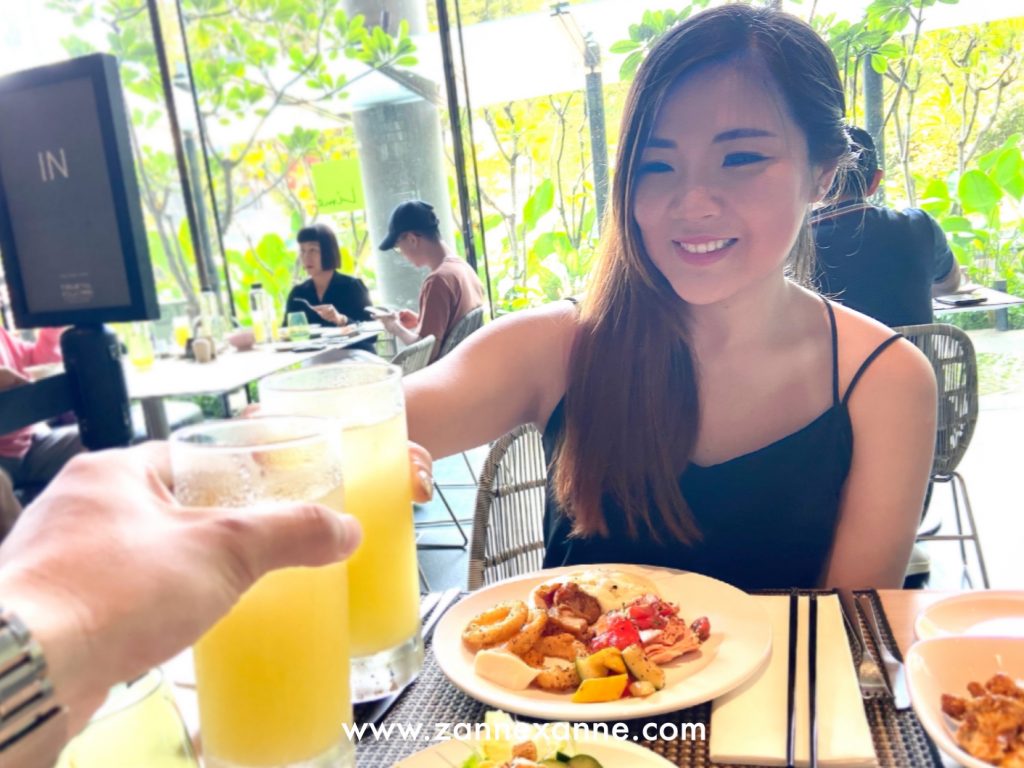 RATING
⭐⭐⭐⭐☆