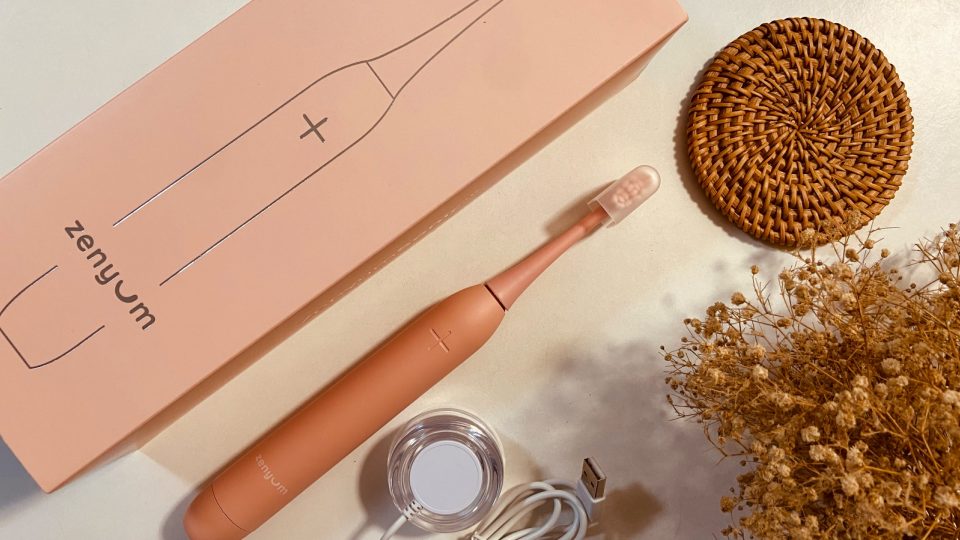 Zenyum Sonic Electric Toothbrush Review by Zanne Xanne
Owning an electric toothbrush is kind like a luxury item for me as the price of electric toothbrush is much higher than a manual toothbrush. However, both electric and manual toothbrushes are effective at removing plaque, reducing our risk of gingivitis and more serious gum disease.
WHY ELECTRIC TOOTHBRUSH
A large number of 2019 Germany's studies have found those who used electric toothbrush are having a healthier and better oral hygiene with less tooth loss and gum disease compared to those who used a manual toothbrush over 11 years time. 
While for me, I always brushed my teeth too hard in order to remove the tartar and caused the gum to bleed as it has also removed some of the gum tissue which lead to tooth sensitivity and gum recession. Moreover, the manual toothbrush does not help to remove the plaque effectively, although I have changed my manual toothbrush monthly. Hence, I need to seek for a better dental care routine as poor oral hygiene may end up cost even more money when you need to seek for a dental treatment. 
ZENYUM SONIC ELECTRIC TOOTHBRUSH
Recently, I have purchased Zenyum Sonic Electric Toothbrush from Guardian at SGD $54.90 while they are still some sales going on. I bought a pink Zenyum Sonic Electric Toothbrush for myself and a black one for Mr So. Zenyum Sonic Electric Toothbrush comes with a 1 year warranty and it need to be activated via the Zenyum App.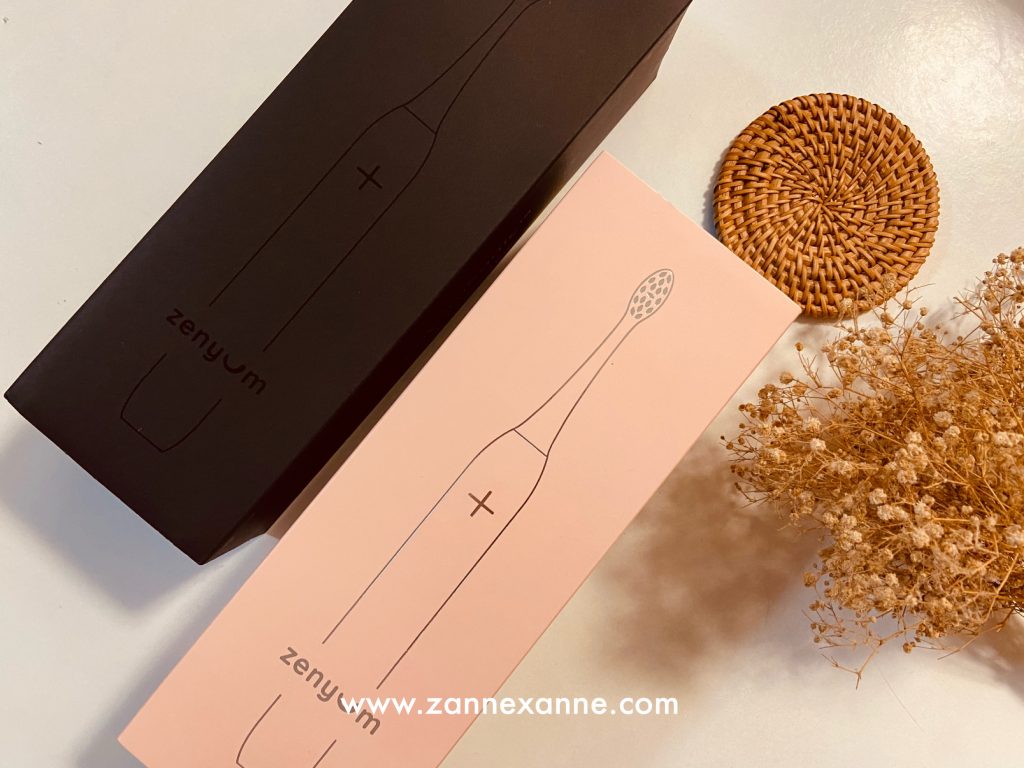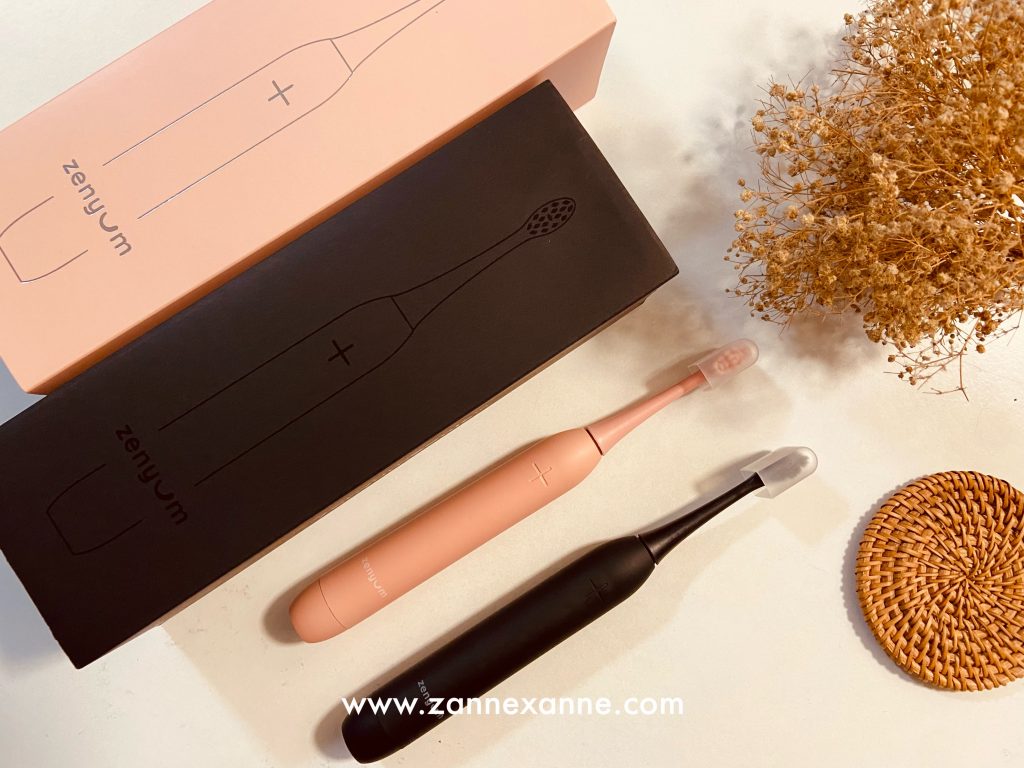 ZENYUM SONIC POWER
Zenyum Sonic Electric Toothbrush is 10x faster than a typical electric toothbrush and it vibrates at 33,000 times/min that able to produce microbubles that mimic the flow of water and reduce the plaques and tartar around hard to reach areas.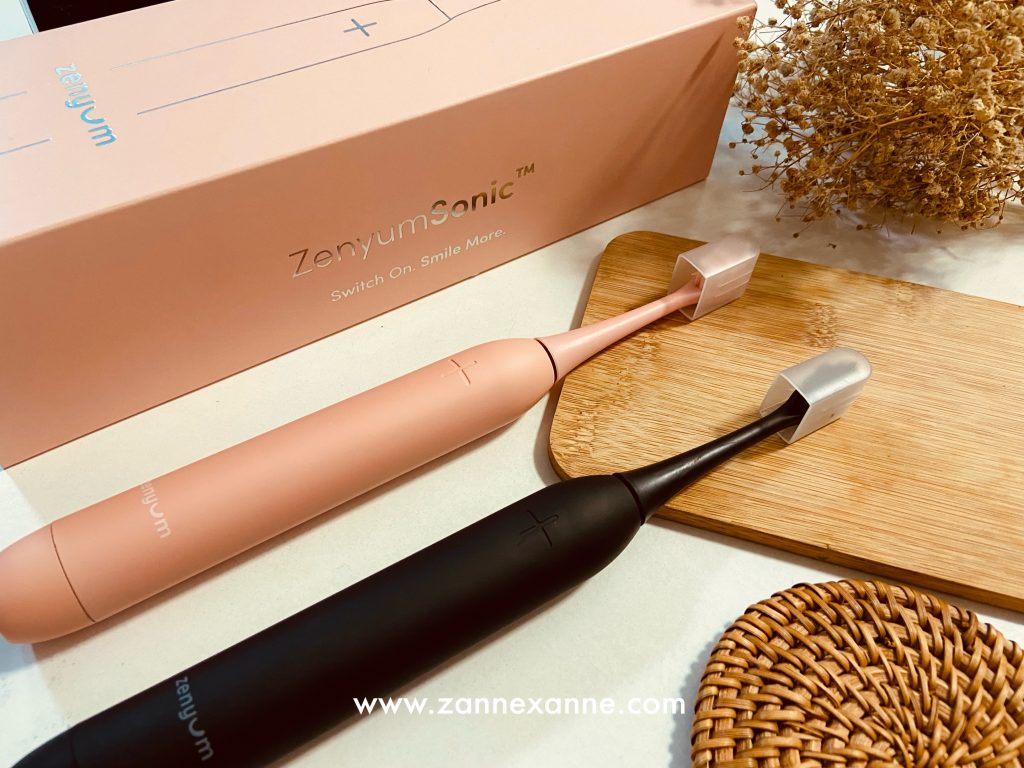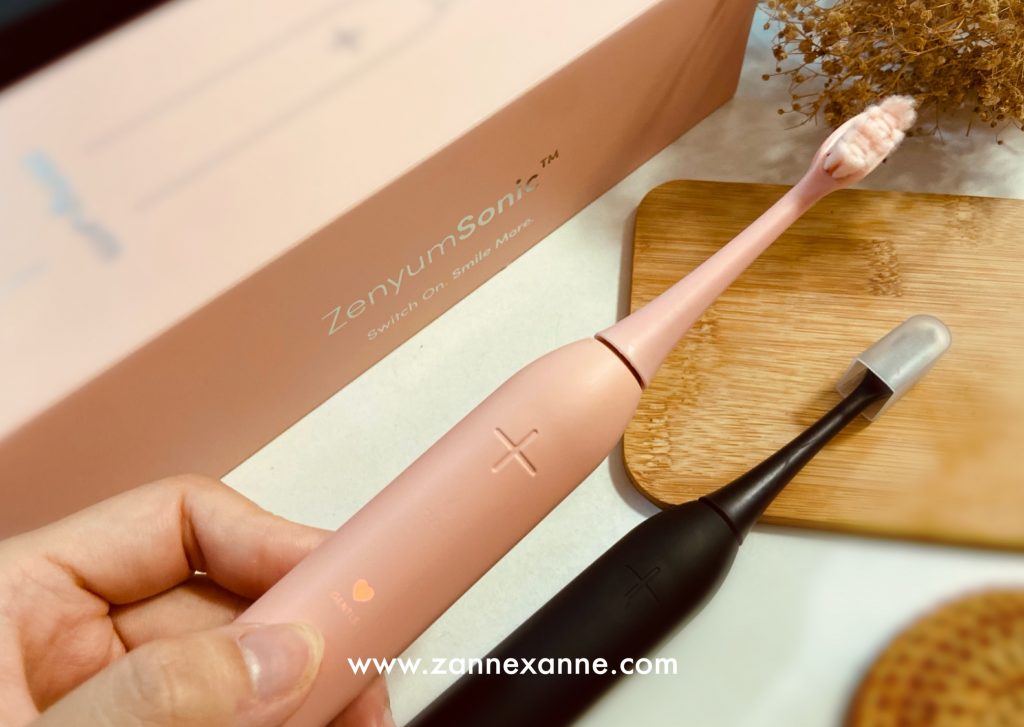 Zenyum Sonic Electric Toothbrush comes with:
1x Zenyum Sonic Set – Consists of 1 brush body and 1 brush head
1x Wireless Charging Base – A dock to charge your toothbrush
1x 30cm USB Cable – To charge your charging base
1x Switch On – Zenyum Sonic manual book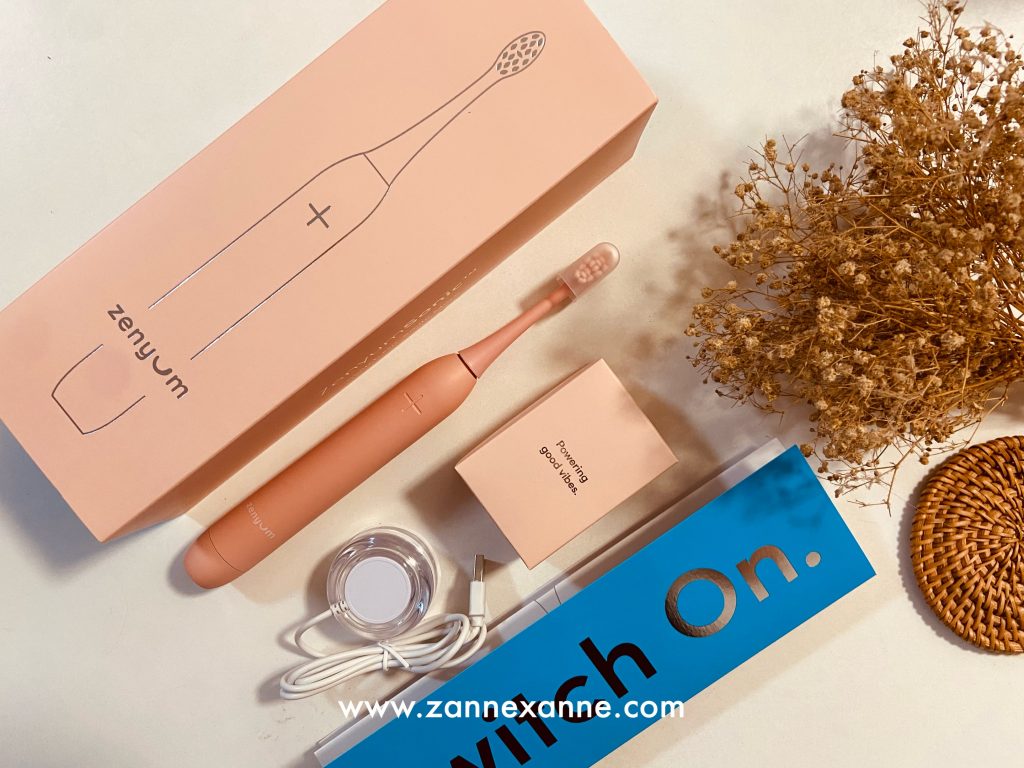 HOW TO USE
Simply press the + button to turn on and off the Zenyum Sonic Electric Toothbrush. Short press the + button again to switch between different modes.
CLEAN = The everyday mode for a deep clean that tackle all the hard to reach area.
GENTLE = The first time to use Zenyum Sonic mode for a more gentler clean and perfect for the sensitive teeth.
WHITE =  The brighter smile mode for a polishing effect that helps to get rid of stubborn stains and use this WHITE MODE for 30 seconds after the normal CLEAN or GENTLE routine.
Zenyum Sonic Electric Toothbrush has a rubber grip on ergonomic handle that fits in our hand and it's easy to handle as well. The old toothbrush head can be removed and simply insert a new one to replace it.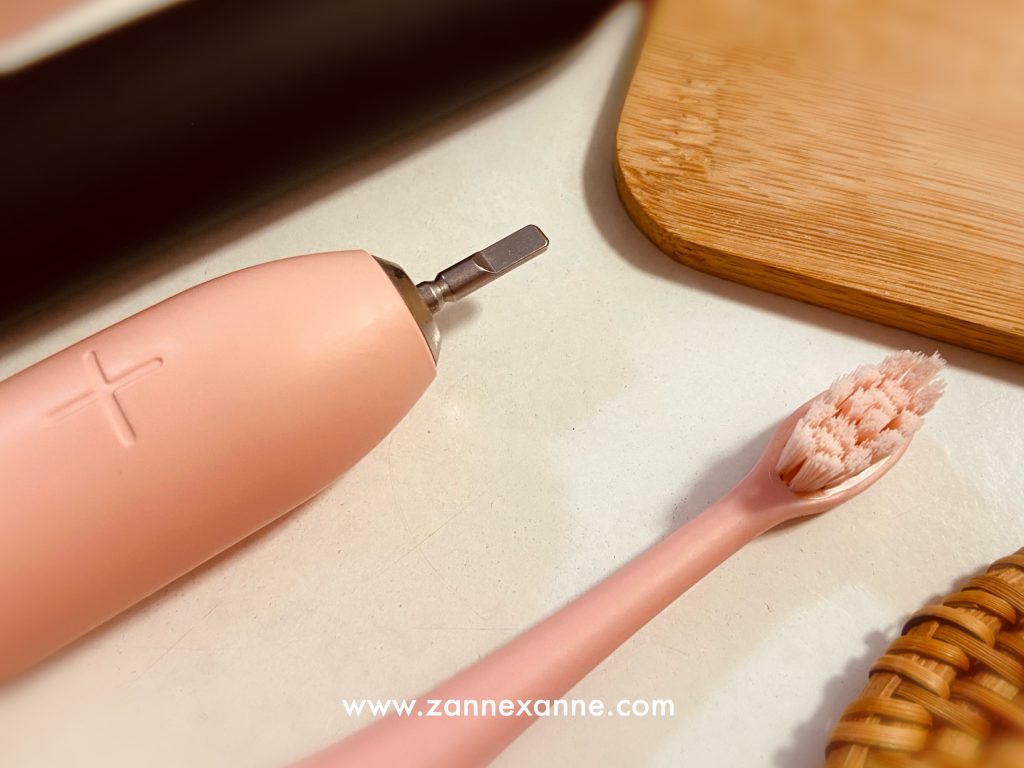 WIRELESS CHARGING
The Zenyum Sonic Electric Toothbrush can last for 3-4 weeks of daily brushing on a full charge. When the battery level drop to 10%, the flashing lights will indicate and you need to charge Zenyum Sonic Electric Toothbrush as it can no longer function at 5%. All 3 lights will be turned on when it's fully charged.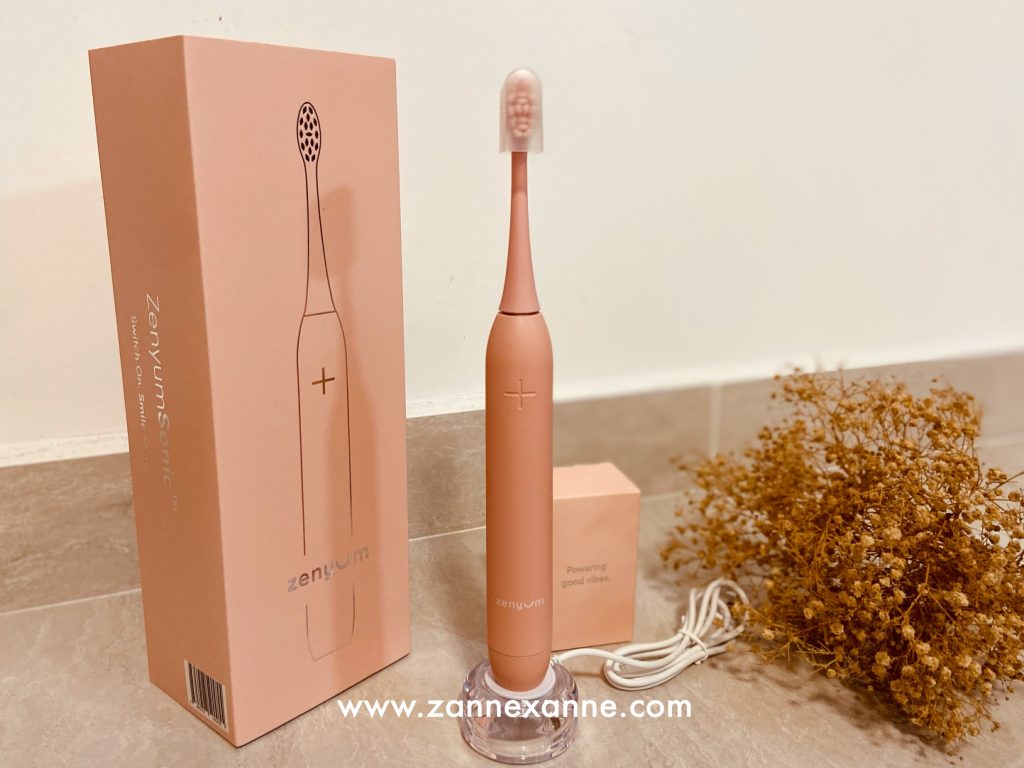 OVERALL THOUGHT
I accidentally use the CLEAN MODE for my sensitive teeth and the after used effect is just like I finish polishing my teeth from the dental. I can feel uncomfortable over my teeth as I wrongly choose the mode button. However, my teeth are super clean and smooth that I never regret to upgrade my toothbrush to Zenyum Sonic Electric Toothbrush! The POLISH MODE is amazing too, where Mr So and I realise our teeth are whiter as Zenyum Sonic Electric Toothbrush has polished off those stubborn stain.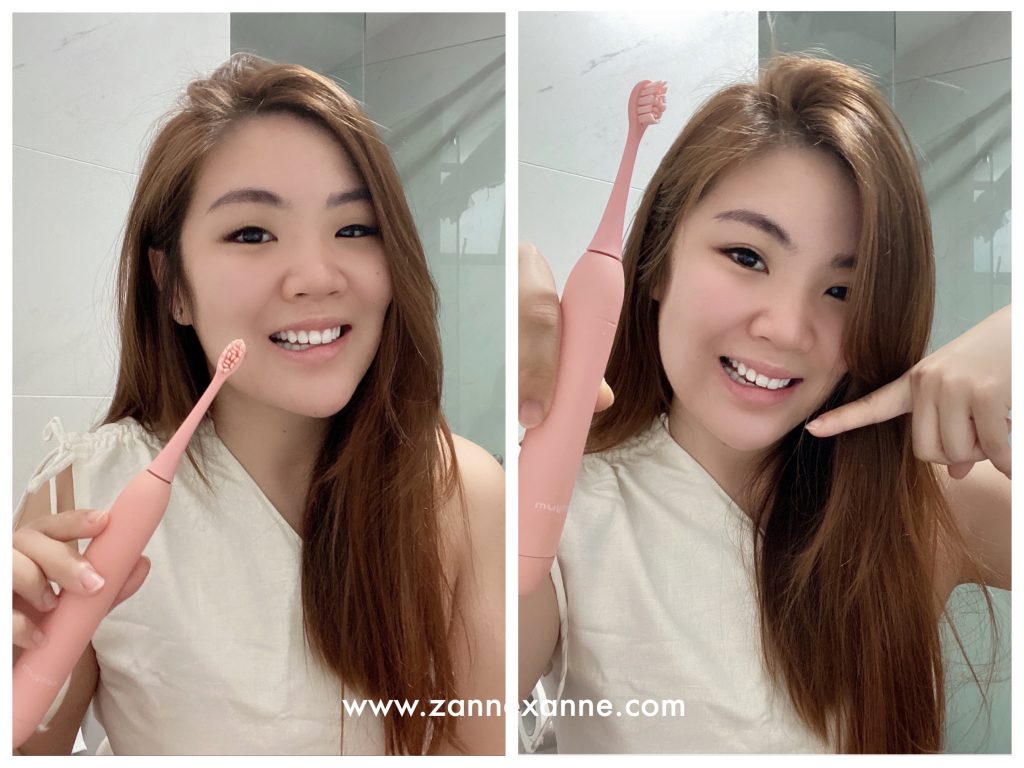 The only disadvantage of Zenyum Sonic Electric Toothbrush is to replace the toothbrush head every 2-3 months and for the environmental protection, it can't be disposed in household waste but to take to the electric waste.
RATING
⭐⭐⭐⭐⭐