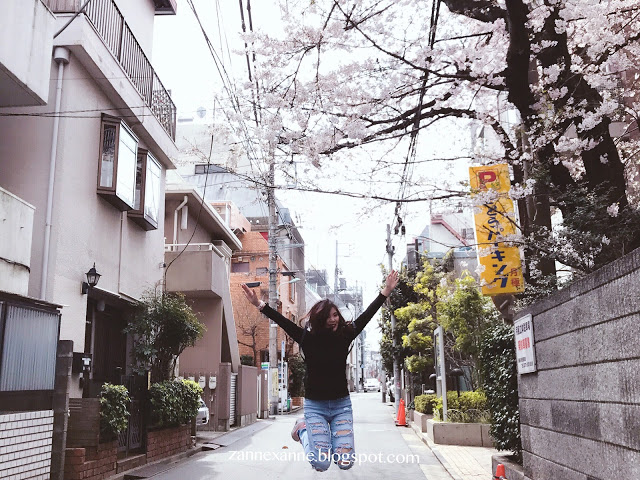 Tokyo Japan (FAQ) | PART 1 | Zanne Xanne's Travel Guide
Hello my dear readers! I know you've been waiting for my Tokyo's itinerary since April and I received a lot of questions regarding my trip while I was in Japan. So, I've summarized the frequent asked question and here's the information that I wish to share with all of you:
FLIGHT
We bought 2 ways ticket $420 from Thai Airway during the promotion period. We departed from Singapore at 7.20pm and reached Haneda Airport in local time 9pm, 4 hours transit in Thailand International Airport. The Japanese Curry Rice was nice and I'm in love with their in-flight meals so much because they served my favourite green tea soba noodle and sushi. 🙂
♥ OPTION 1 ♥
If you are planning 8 days Tokyo itinerary just like me, I would recommend Tokyo Subway Ticket that is valid for Tokyo Metro and Toei Subway for 24 hours, 48 hours or 72 hours from the travel starting time during the valid period. The ticket is only sold to overseas visitors who can produce their passport at Haneda or Narita Airport. For visitors who are residing outside the Kanto region such as Tokyo, Kanagawa, Saitama, Chiba, Ibaraki, Tochigi, Gunma and Yamanashi, kindly purchase the tickets from the travel agencies before the trip.
| | |
| --- | --- |
| TYPE | PRICE |
| 24 Hours | 800 yen |
| 48 Hours | 1200 yen |
| 72 Hours | 1500 yen |
You may need to standby a Suica Card that allow you to use the public transport such as trains, buses and monorail in Japan. It is debited for every trip or purchase you make when touch the card reader.
♥ OPTION 2 ♥
If you are planning to visit Tokyo, Kyoto and Osaka at a same time, you probably need a JR Pass for 7 days, 14 days or 21 days. It is a very cost effective rail pass for long distance train travel in Japan and it only can be used by foreign tourists only. The pass comes in 2 types: Ordinary and Green Car (first class car).
| | | |
| --- | --- | --- |
| TYPE | ORDINARY | GREEN CAR |
| 7 Days | 29,110 yen | 38,880 yen |
| 14 Days | 46,390 yen | 62,950 yen |
| 21 Days | 59,350 yen | 81,870 yen |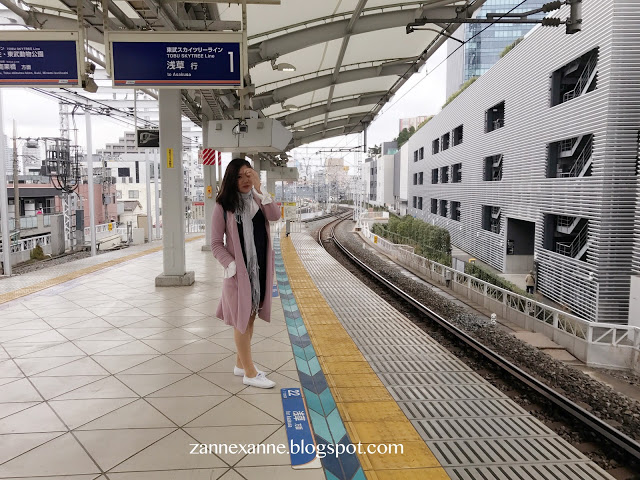 We booked our stay in Shinjuku from Airbnb which costs about $33 per person for one night. It's a great deal right? 🙂 It is a small but modern Japanese style apartment which able to accommodate 4 persons with a free portable wifi. The house is neat and clean and the host is extremely helpful and prompt response too. Moreover, there was an awesome cherry blossom view in front of the apartment and you can always enjoy the amazing view from the window! Click HERE to find out more.
Coin lockers are widespread in Japan especially at Shinjuku, Tokyo. It's very convenient for travelers to keep your belonging and luggage here. They exist in various of sizes and you can pay for a 24 hour period by using your IC card such as Pasmo or Suica card as well as with coins. However, please take note that there are not much larger size lockers and it may take some time to find for it.
Here's a useful guide from me to set your budget in order to minimize your expenses and this is a 8D7N Tokyo trip for 4 persons:
| | |
| --- | --- |
| TYPE | PRICE PER PERSON |
| Flight | $ 450 |
| Accommodation | $ 250 |
| Transportation | $ 150 |
| Food | $ 500 |
| Wifi | FOC |
I gave myself $650 allowance for shopping and total expenses of my trip is $2000. However, if you are not on a tight budget, you can bring extra pocket money to buy the local products which MADE IN JAPAN as the price is much cheaper there. Mr So bought me a sweet pinky Baby-G watch which was one of the latest designs in Japan and I think the colour suits me well. 🙂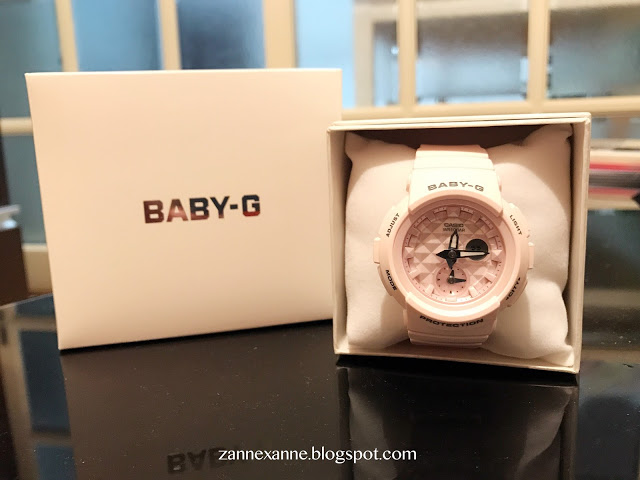 Check out the travel vlog below flying with Thai Airway and stay tuned for more exciting Tokyo's info to come!