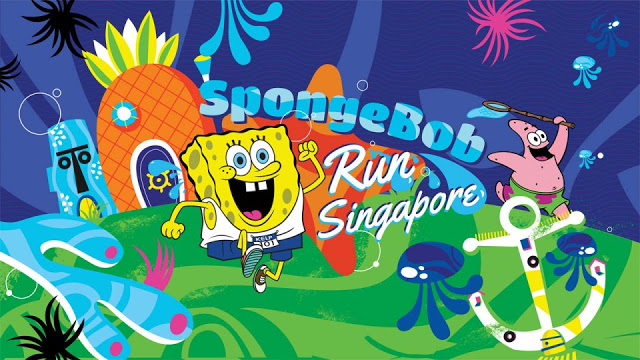 SpongeBob Run Singapore 2016 | Run with Zanne Xanne
As a beginner to kick starts your marathon race, you may consider to begin with something unique and fun for instance 5KM short race. Many runners have a "complicated" relationship with this distance either you are falling in love or you hate it. Most of them don't need to concern about the time and it's a basic fitness level that everyone can run or walk. Thanks to Joyce for gathering a group of friends and I begin my training for this first ever SpongeBob Run in Asia on 6 August 2016 at the iconic Sentosa, Siloso Beach, Singapore.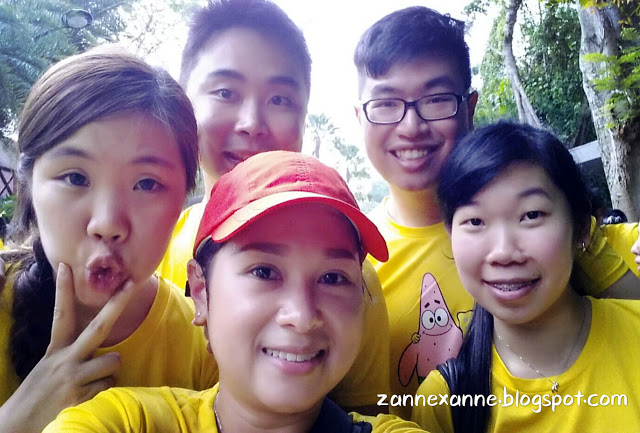 It's a journey through the underwater city of Bikini Bottom with SpongeBob SquarePant and friends! According to the official website, participants will be tasked with a mission to find SpongeBob's best friend – Patrick, at the final attraction of the route – SpongeBob's pineapple house. However, we didn't receive any mission to look for Patrick along our race. (Maybe we are not the first runner, so we did not receive any exclusive mission  ><)
This is a good bonding time to run together with your families and friends. There is another 800M SpongeBob Run Kids Dash category specially catered for kid age from 4 to 10 years old. Moreover, the participants can grab the opportunities to snap a wefie with SpongeBob and his friends in life size cut out boards, such as Sandy Cheeks in her pressurized suit and SpongeBob's pet sea snail Gary. Each of us received an exclusive SpongeBob Run Finisher Medal after we ended our 5KM race!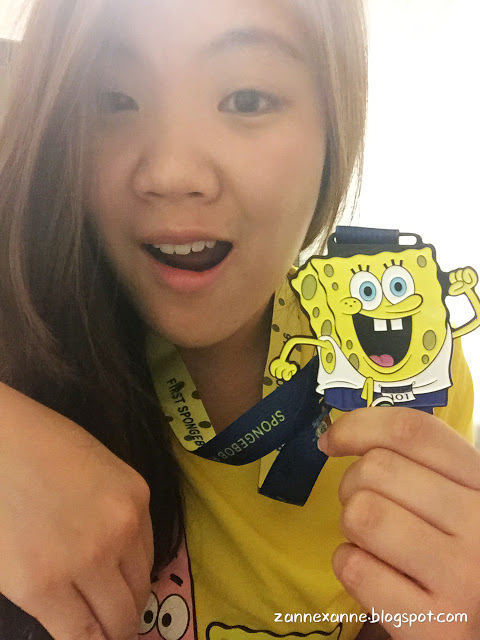 There are 2 categories race entitlement packs & participants will receive:
(A) BASIC ($49.50 per pax)
      Official event T-shirt
      Medal
      A Runner's license
(B)   NORMAL ($59.50 per pax)
      Official event T-shirt
      Medal
      An Exclusive SpongeBob Run Singapore Plush Toy
      A Drawstring Bag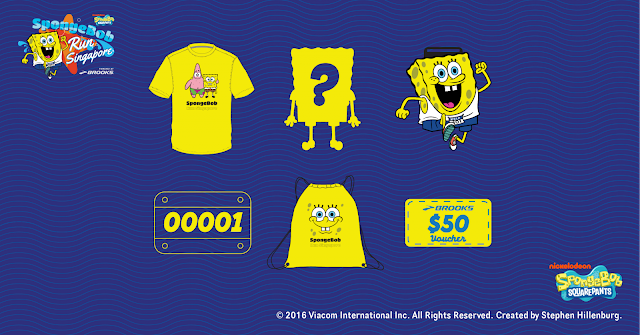 We enjoyed ourselves very much and overall experience was fun. We were chasing each others from the back and manage to end the race earlier than what we thought. However, we had to pause and passed through the white sandy beach near Tanjong Beach. There was a stop for water supply and the cup of water was exposed to the air, which fill with dust and sand after we ran. Maybe this is their first time to hold a run beside the beach, I believe that they will improve this after getting a lot of feedback from the participants.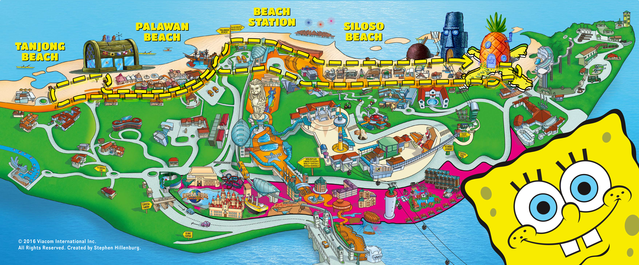 Well, I may consider something more challenging in the future and this is a good start for those beginners like me. Pick something unique and fun to begin your marathon race!
❤ HAPPY RACING ! ❤