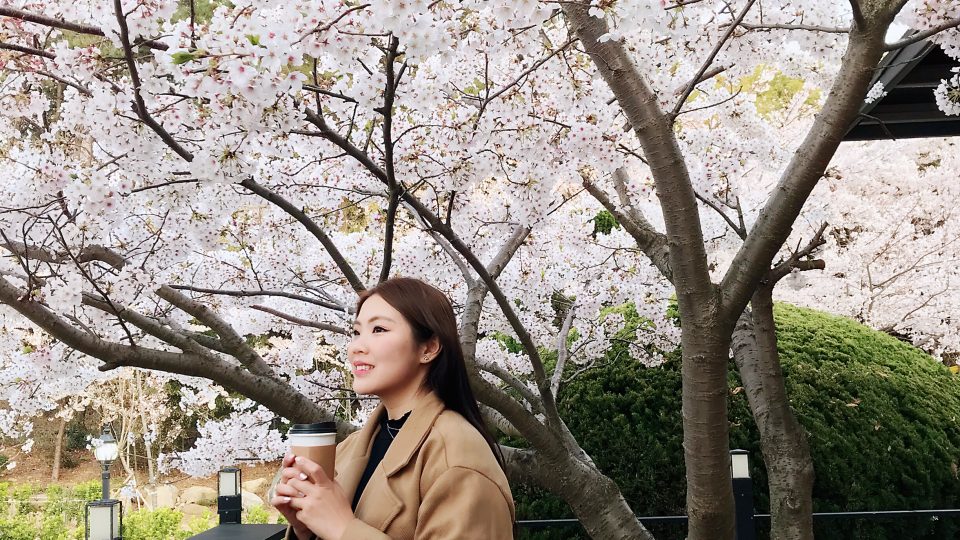 Busan To Gapyeong Travel Guide | Zanne Xanne's Itinerary
I've been to Gapyeong before especially the tourist attractions such as Nami Island and Petite France during my first trip to South Korea. However, I was so regret that I only spent a little time in this lovely and tranquil place due to the tight schedule that I've planned previously. As a result, I decided to spend more days and plan more activities in my following Gapyeong trip.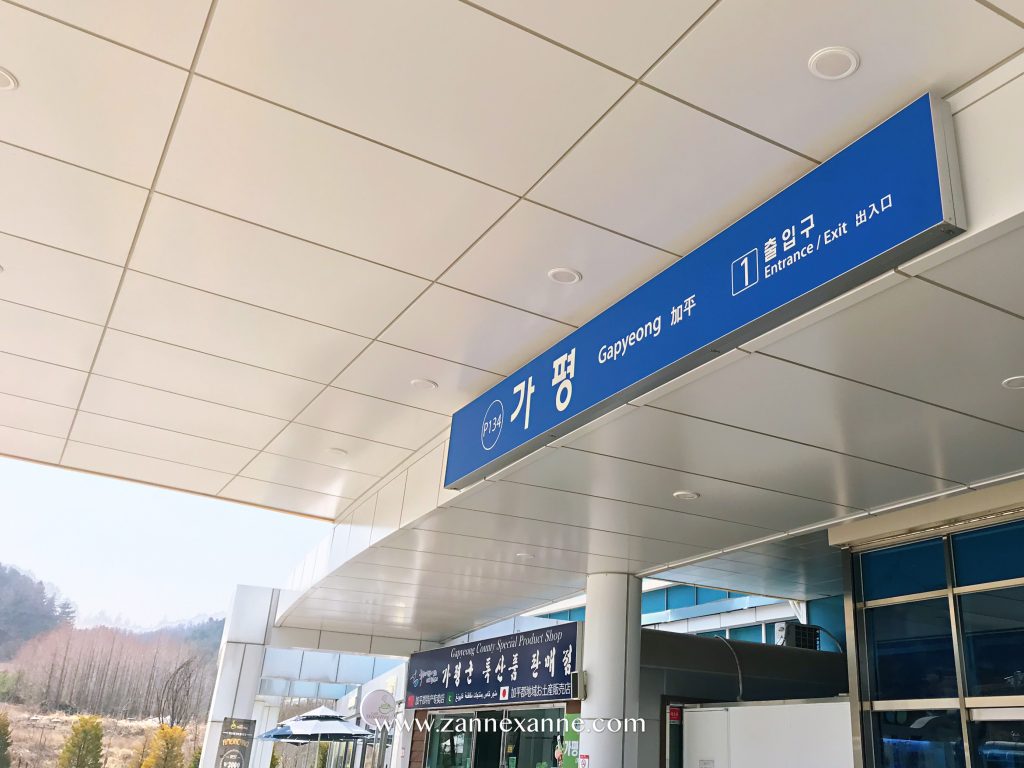 TRAIN FROM BUSAN TO GAPYEONG
The journey took approximately 4 hours and 30 mins from Busan Station and we took a transit from KTX train to ITX train at the same platform in order to travel to Gapyeong.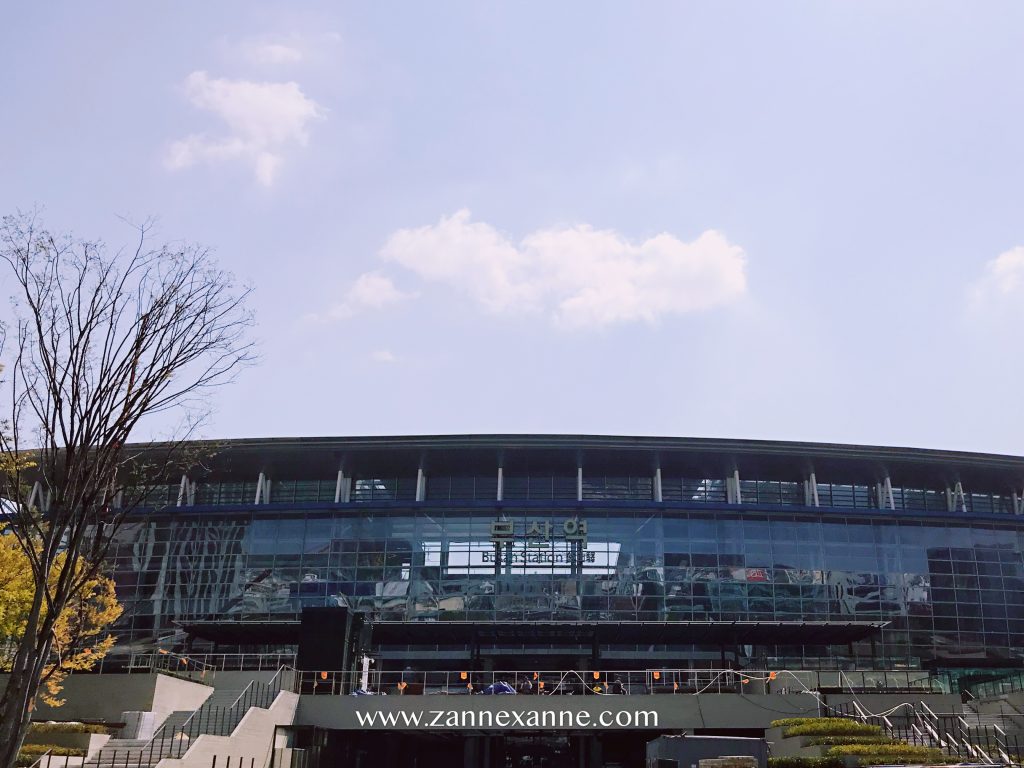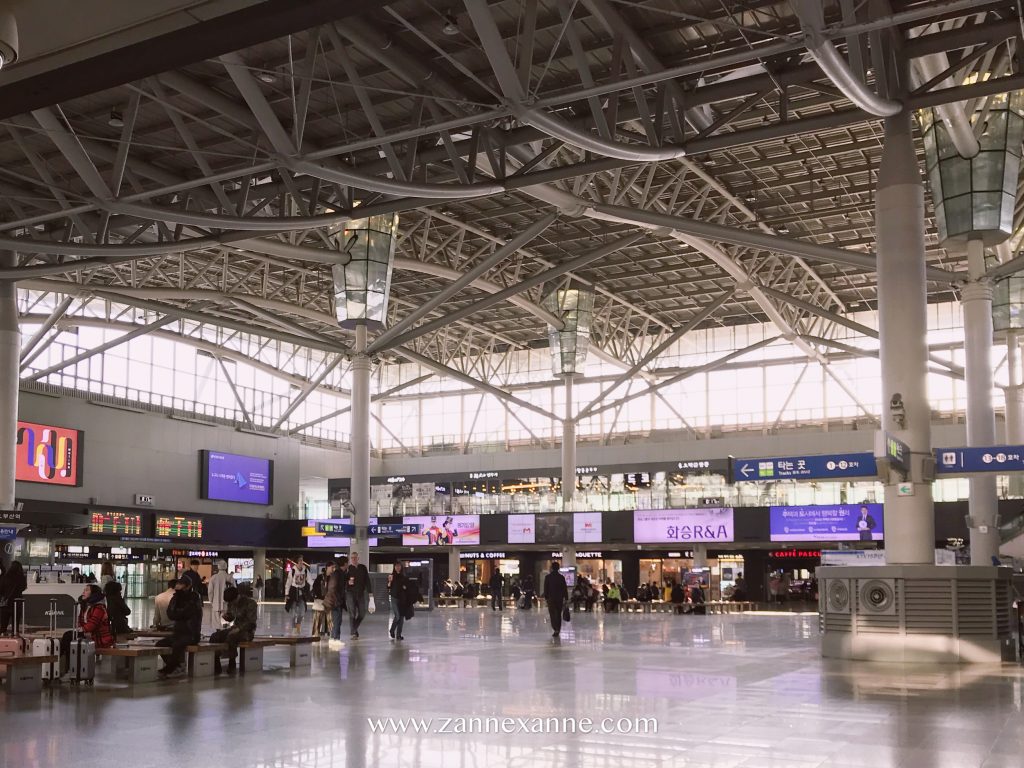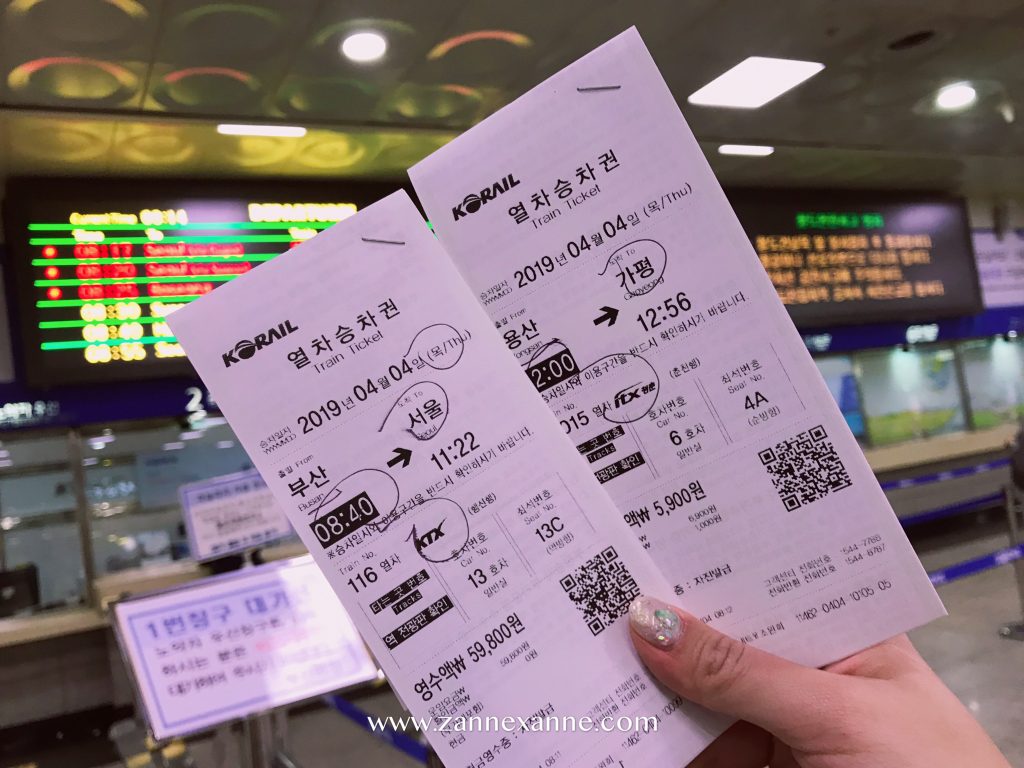 The train ticket from Busan to Gapyeong costs about total KRW 66,000 per person. Do take note that you have to be 15 mins earlier to look for your "Car No" or seat number and don't be late too as the train will depart right on time if you don't wish to waste your ticket.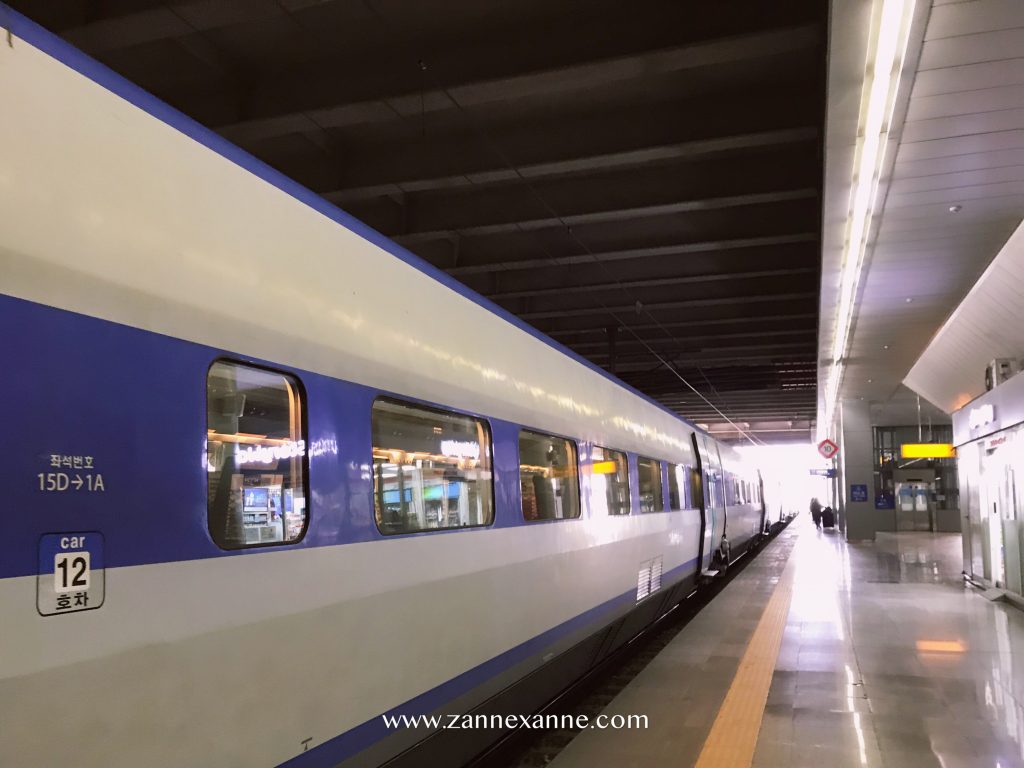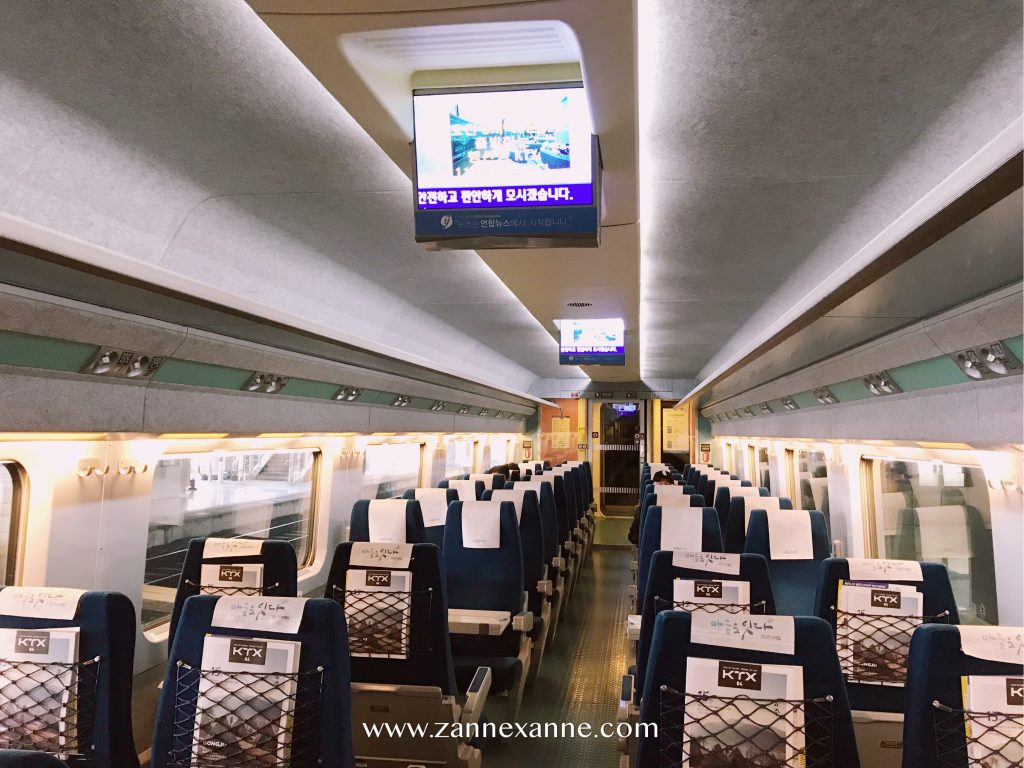 We reached Busan Station quite early in the morning to purchase the ticket over the counter. However, we don't have enough time to have a proper breakfast there, so we have to buy some snacks to bring on the train. 😊😊😊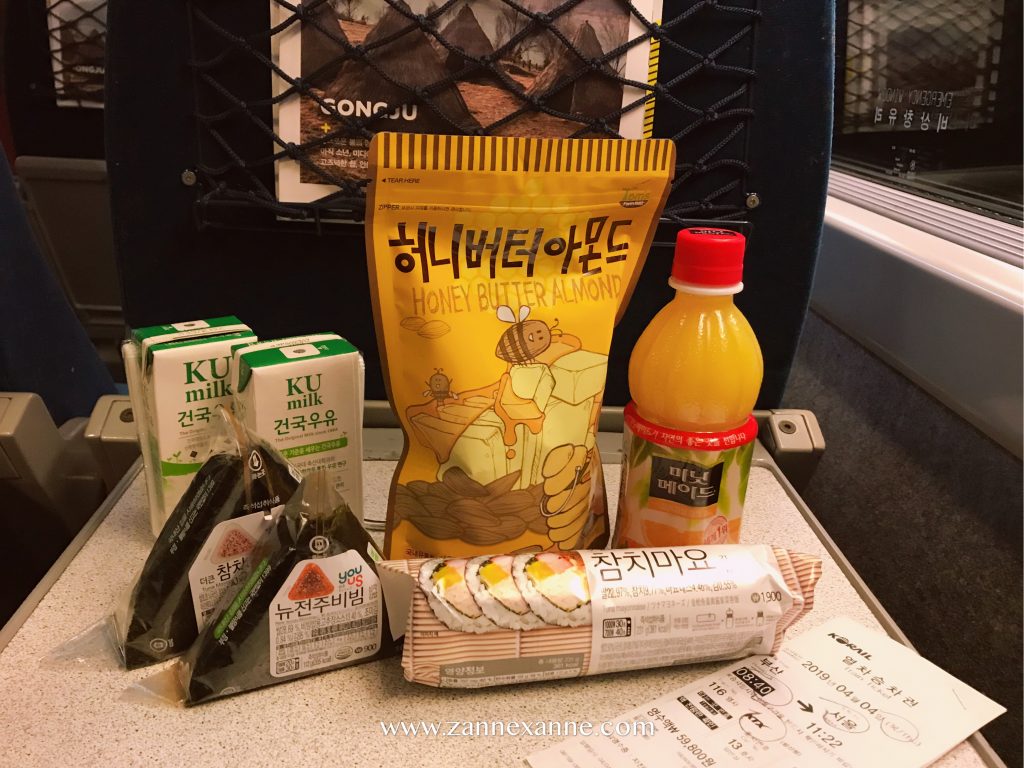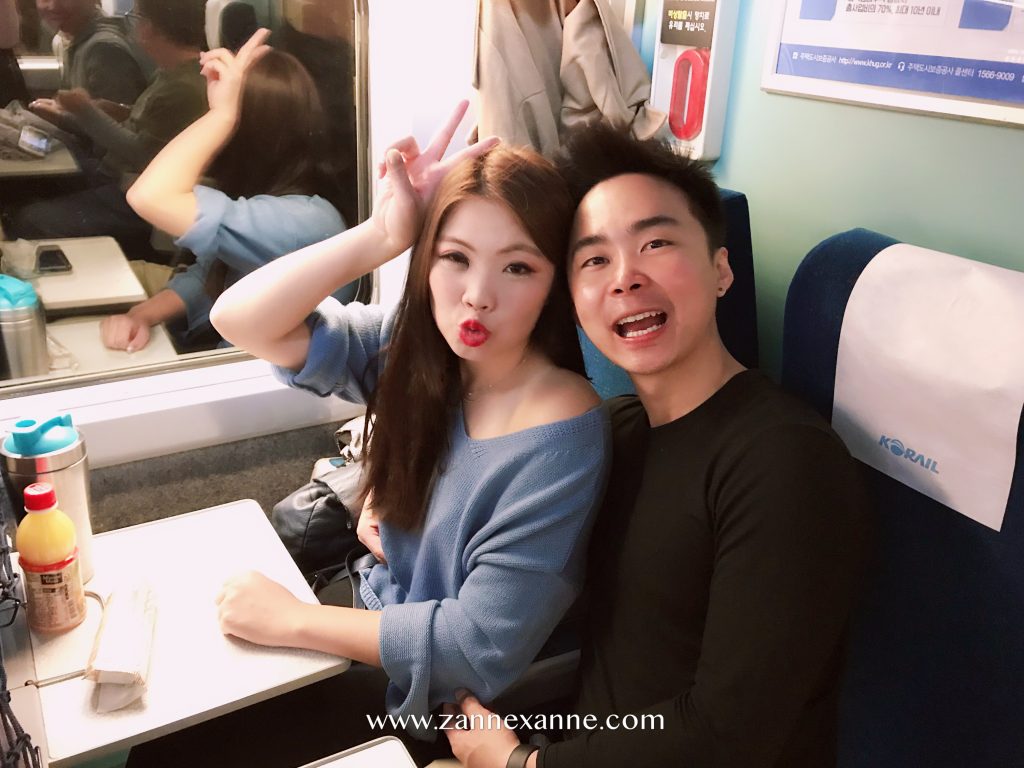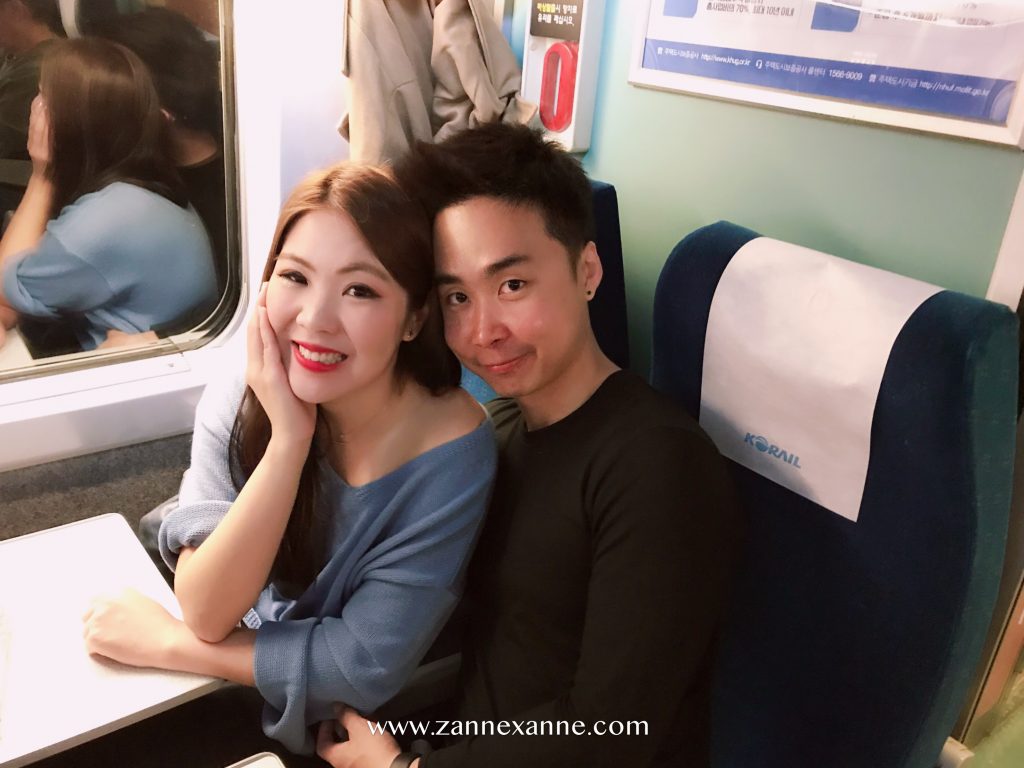 WEATHER
It was still early spring when we reached Gapyeong. Hence, the flowers and trees around were not fully bloom like Busan yet. We were too early in Gapyeong during this spring season and we only left with dead and dying branches around the trees.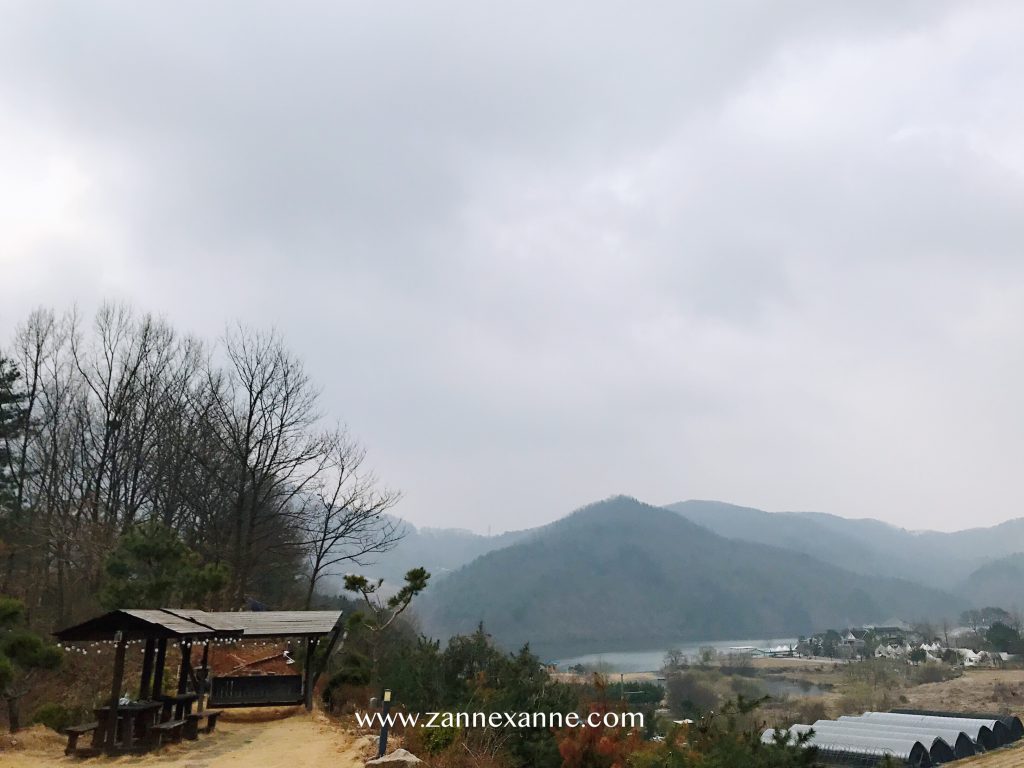 ACCOMODATION
We booked our stay at Walking Sky Pension via booking.com. It was a nice and lovely cottage located 10KM away from Petite France and it was a 20mins driving distance from Gapyeong Station.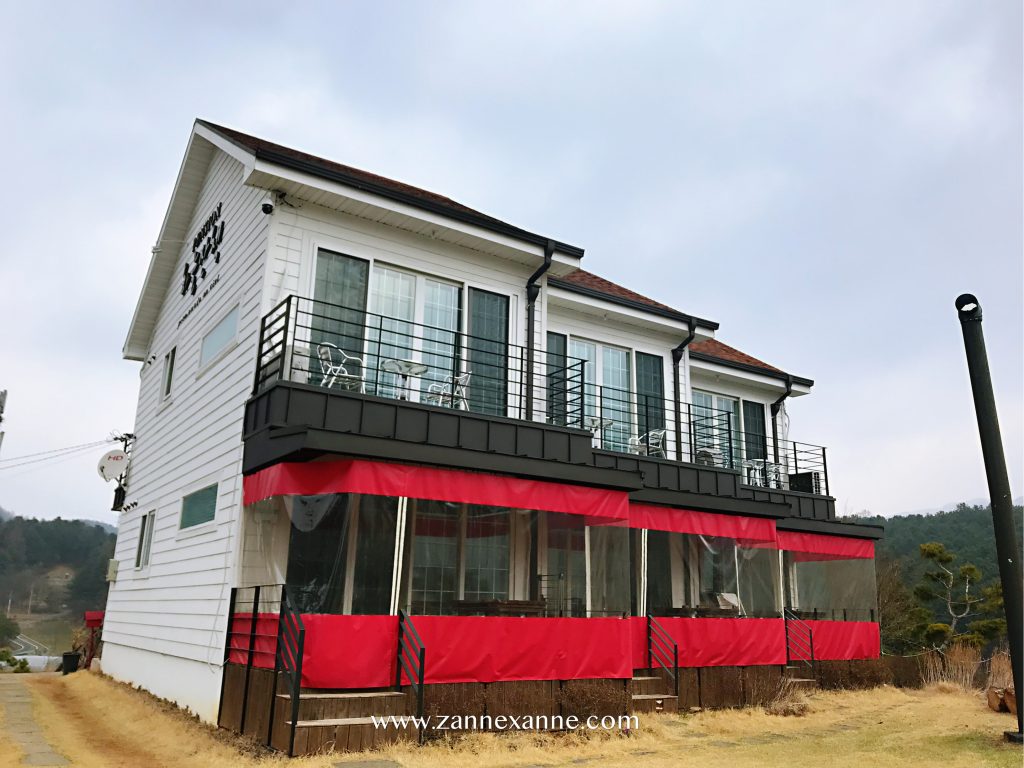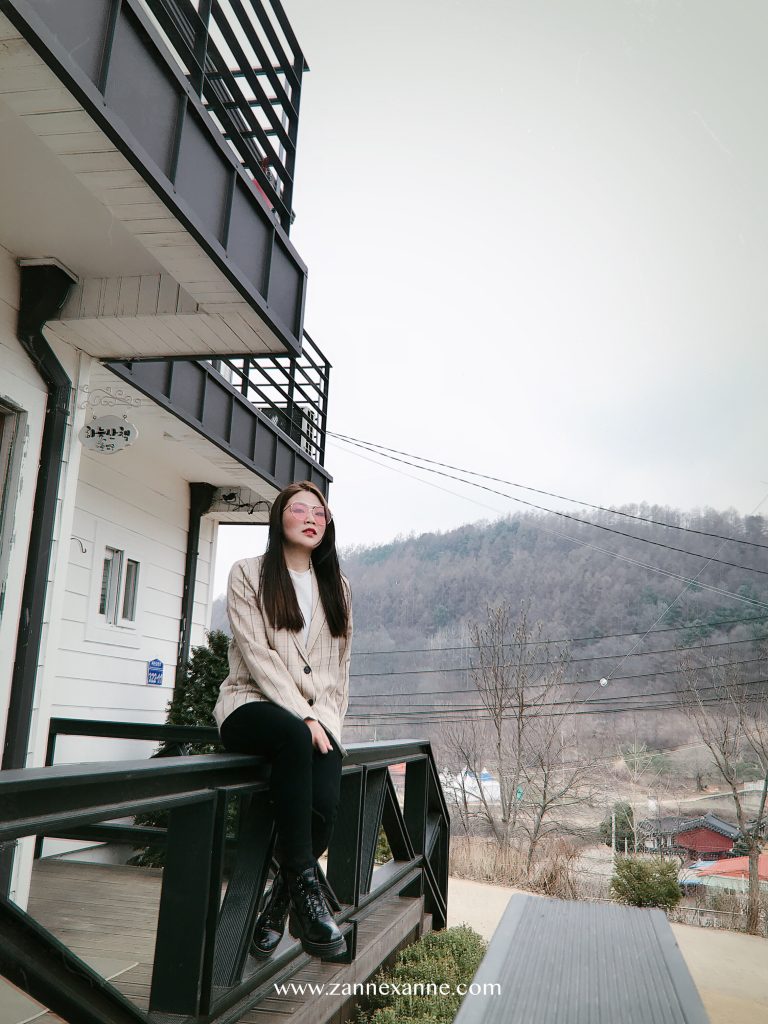 We booked a deluxe studio KRW157,000 per night for 6 persons. However, there was only one queen size bed for our parents and the rest of us have to sleep on the floor with the provided mattress.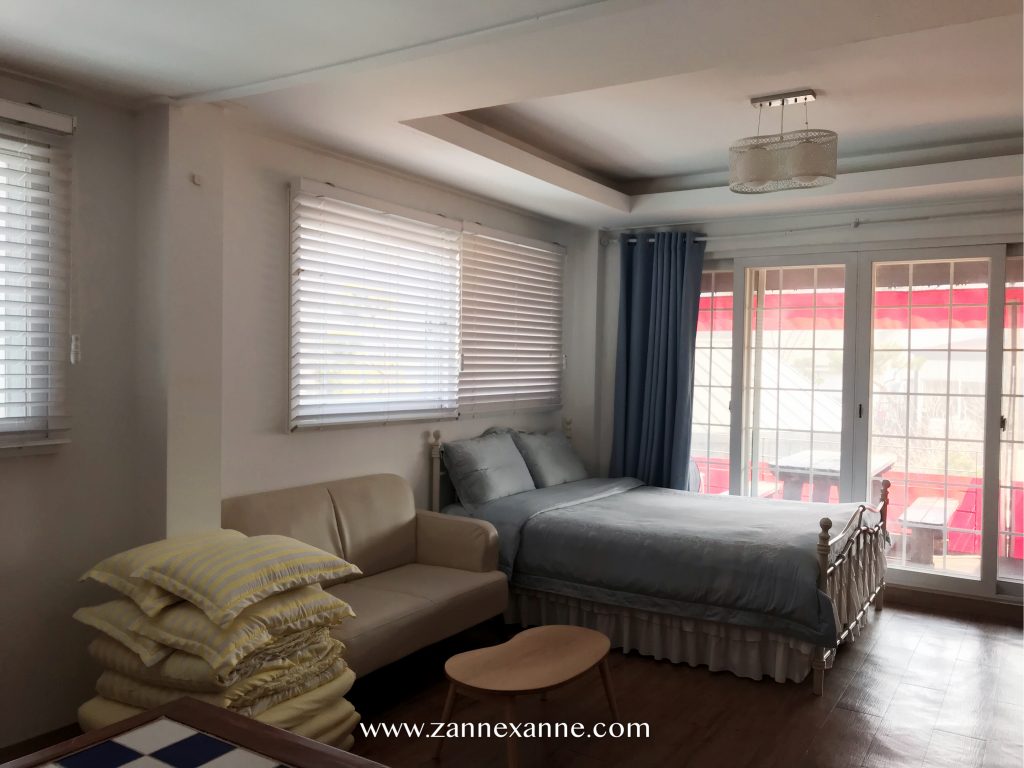 It offered a seasonal outdoor swimming pool, a garden and air-conditioned accommodation with a balcony, hot tub and Free WIFI too. Walking Sky Pension featured a fully equipped kitchen with a dining area, microwave, flat screen TV with satellite channels, a fridge, an electronic stove, kettle and a private bathroom with hair dryer.
There was a cute little dog in front of the lovely cottage too.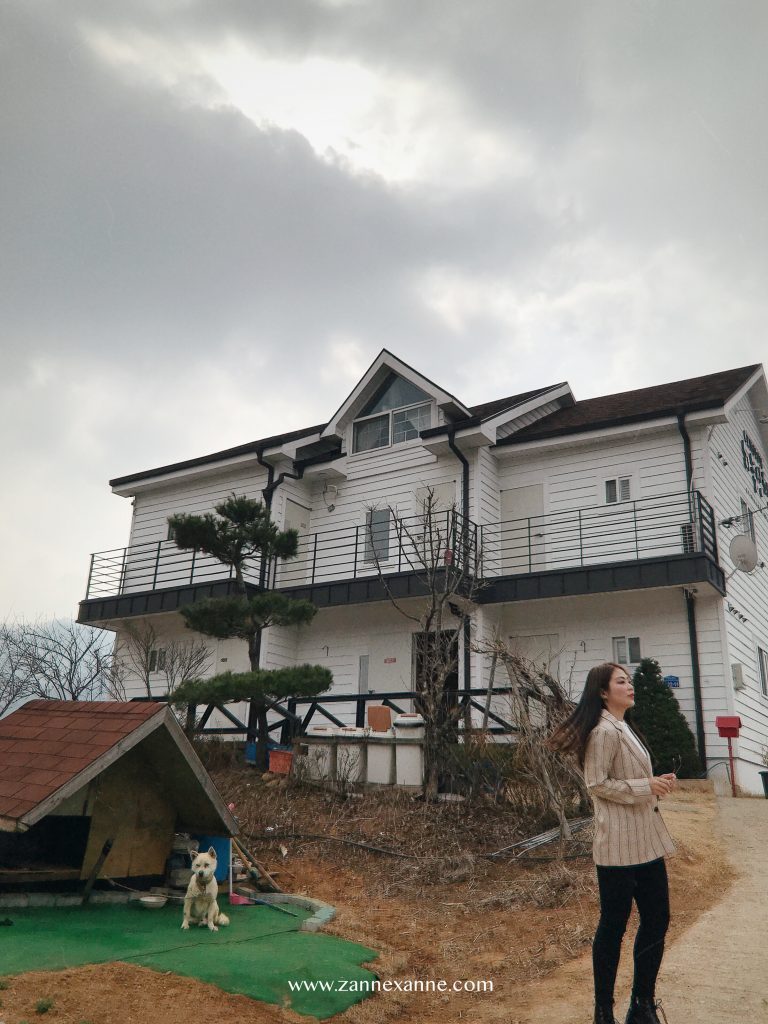 Moreover, Walking Sky Pension also provide a labelled recyclable trash bin in front of the house for you to separate the recyclable and non recyclable trash.
The residents in Gapyeong sleep quite early as most of them are senior citizens. The town and road turn quiet after 7pm. Do remember to lower down your voice when you are here.😉
It was a little bit hard to find a restaurant on the street, however there was a mini mart located 500m away from Walking Sky Pension. Hence, we have to cook our dinner from what we can get from the mini mart. However, the food still look not bad at all!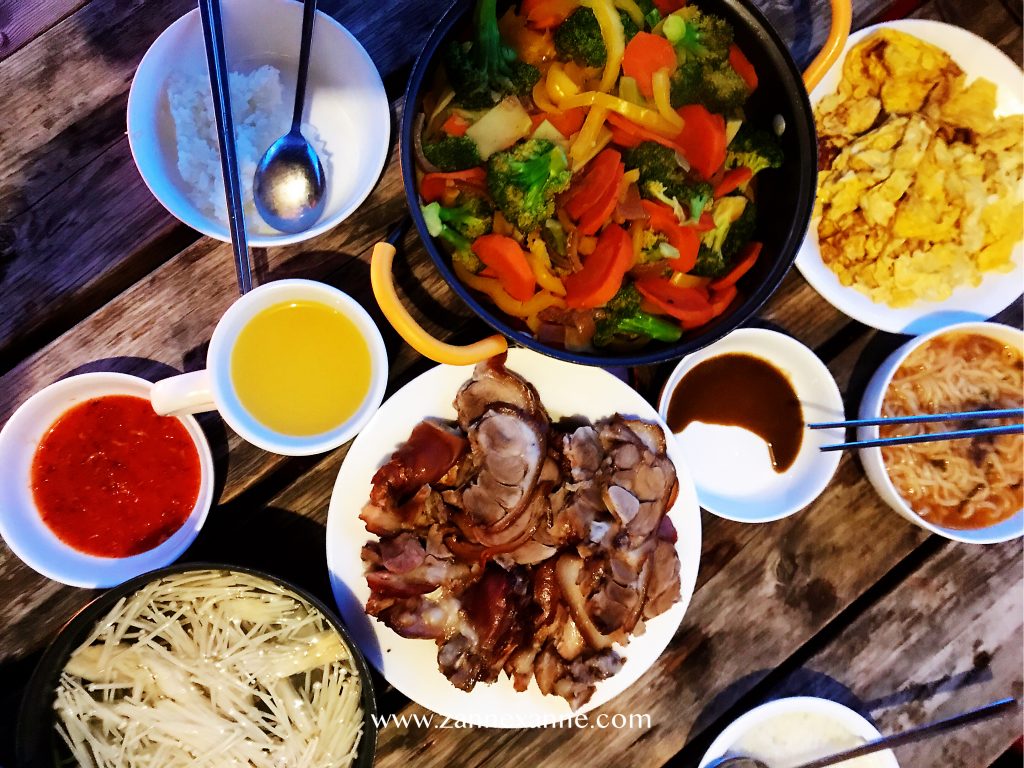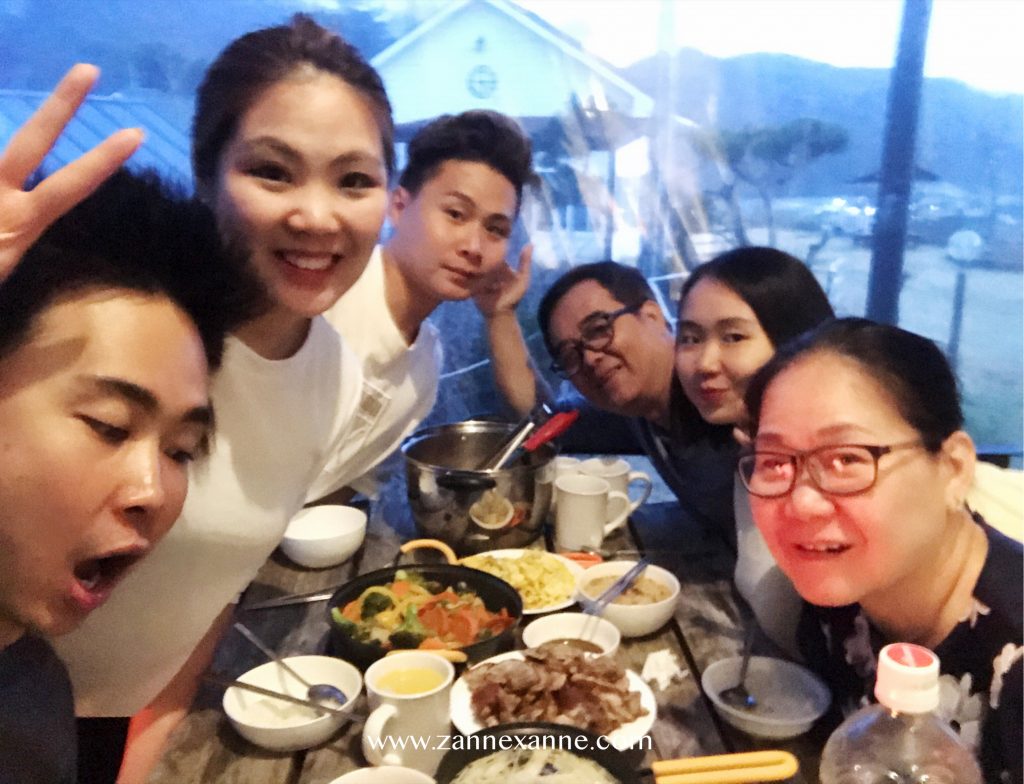 It was nice to have a Ramen noodles as breakfast also early in the morning before depart to our next destination.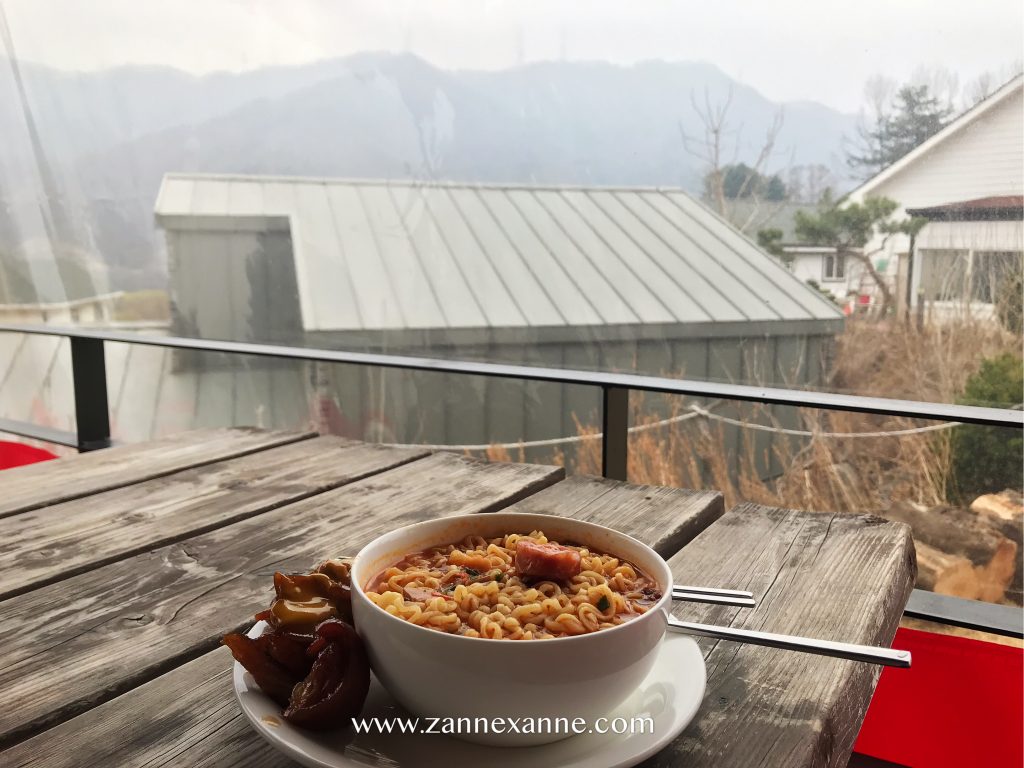 TRANSPORTATION
There is a shuttle bus operate daily from Gapyeong Station to the tourist attraction such as Nami Island, Petite France, Garden of The Morning Calm and etc.The ticket costs about KRW 6,000 per person and it can be used unlimited time per day.
There are two courses of the shuttle bus so make sure you are waiting at the correct bus stop. Both courses stop at Gapyeong Terminal and all the bus stops are marked with the bus information such as routes, time and the places too. You can also easily grab their pamphlet inside the bus where there are available in Chinese and English version.
OVERALL THOUGHT
During the 3D2N stay in Gapyeong, we had a wonderful memories with our family members, especially the siblings where Mr So don't really have much time to spend with them after he has come to Singapore. It was really an amazing and memorable experience for us as the life here was simple yet joyful.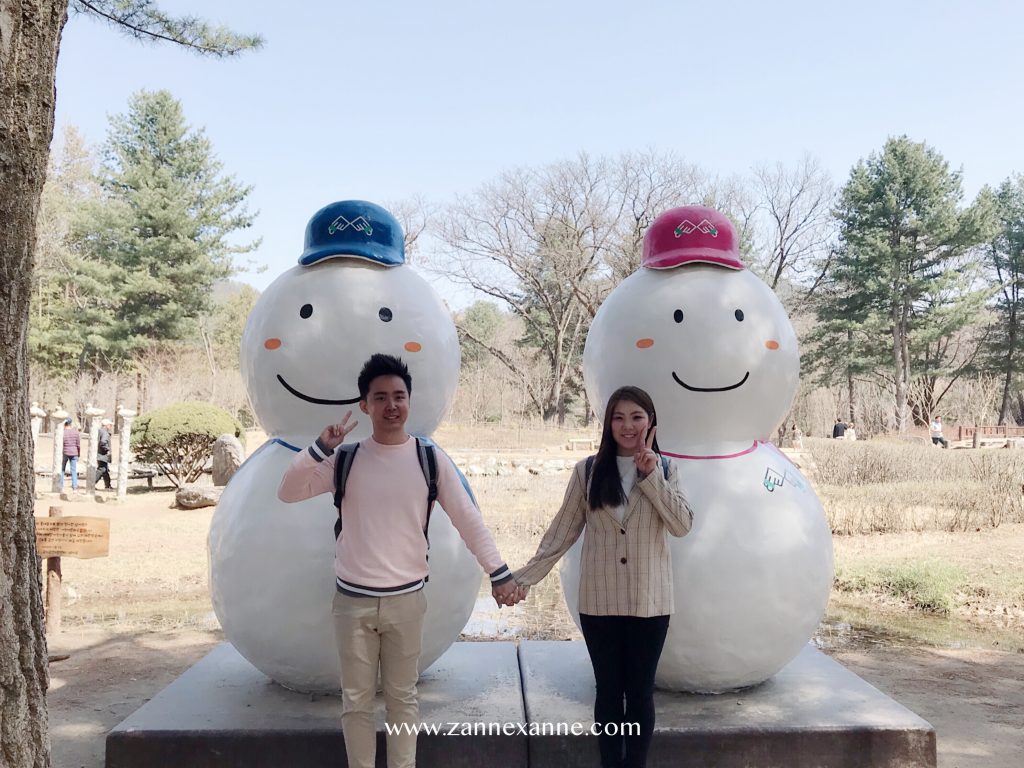 Stay tuned for my next blog where I will share more about the interesting and exciting places in Gapyeong! See ya.😊😊😊