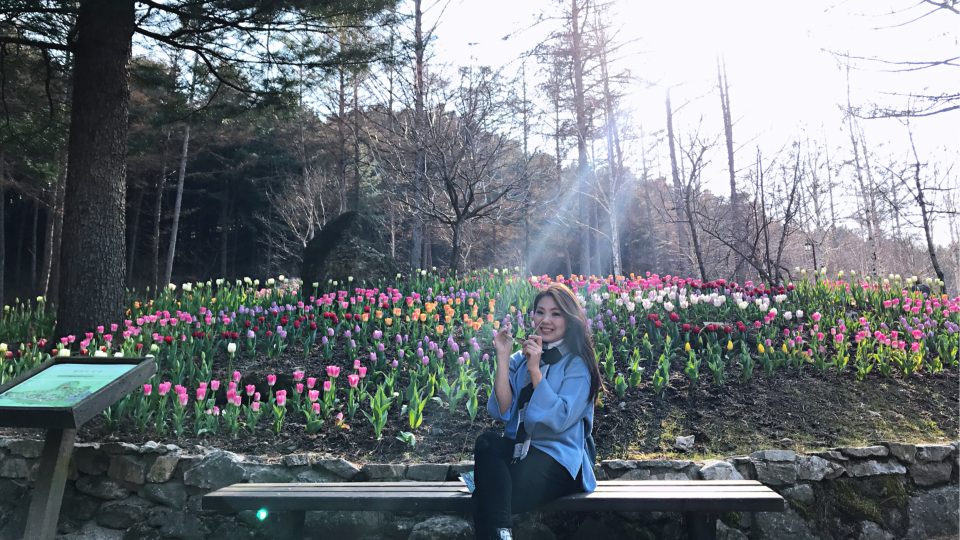 The Garden Of Morning Calm | Zanne Xanne's Travel Guide
Inspired by the nickname of "The Land of the Morning Calm" that focuses on the showcase floral arrangement and nature beauty of the landscape garden that built in serene and harmony with the surroundings,  The Garden of Morning Calm is one of the best and beautiful garden in South Korea.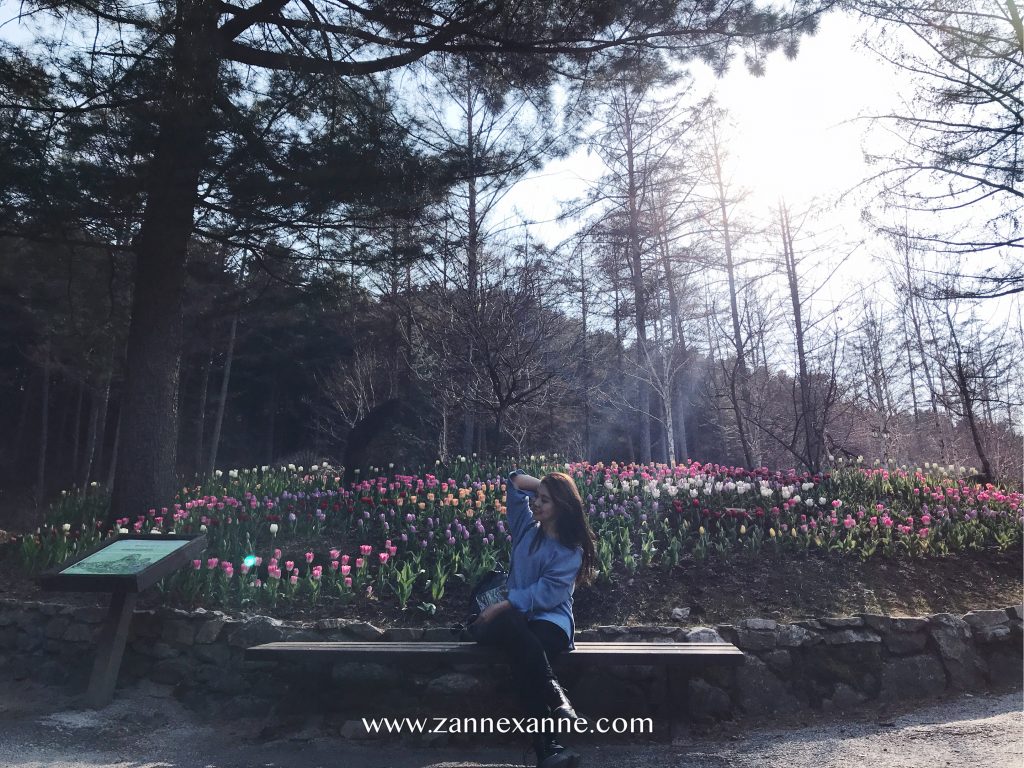 It was still early Spring when we arrived Gapyeong after our Busan's trip. (Ps: You may check out my previous Busan's post HERE as well!) However, it was not a happy thing to arrive early in The Garden of Morning Calm as the flowers were not fully bloom and most of them still in the bud stage. We were one week earlier from the blossom season.😭😭😭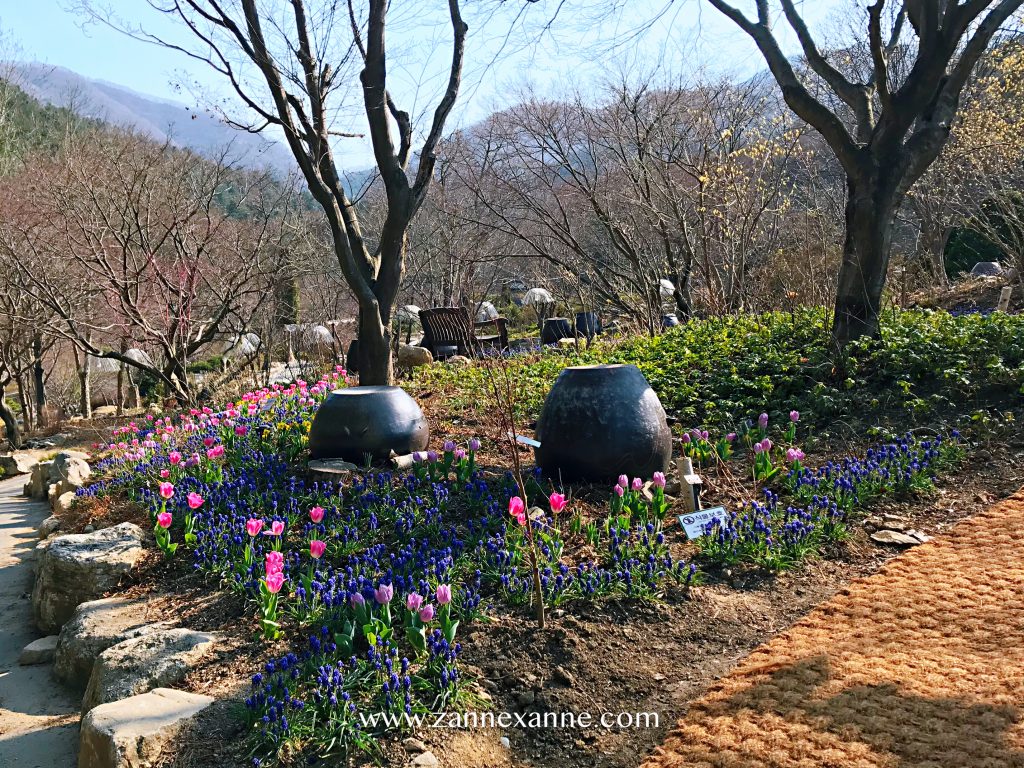 However, there was still something to see in the Garden of Morning Calm where they had a Wild Flower Exhibition in the Green House of the garden.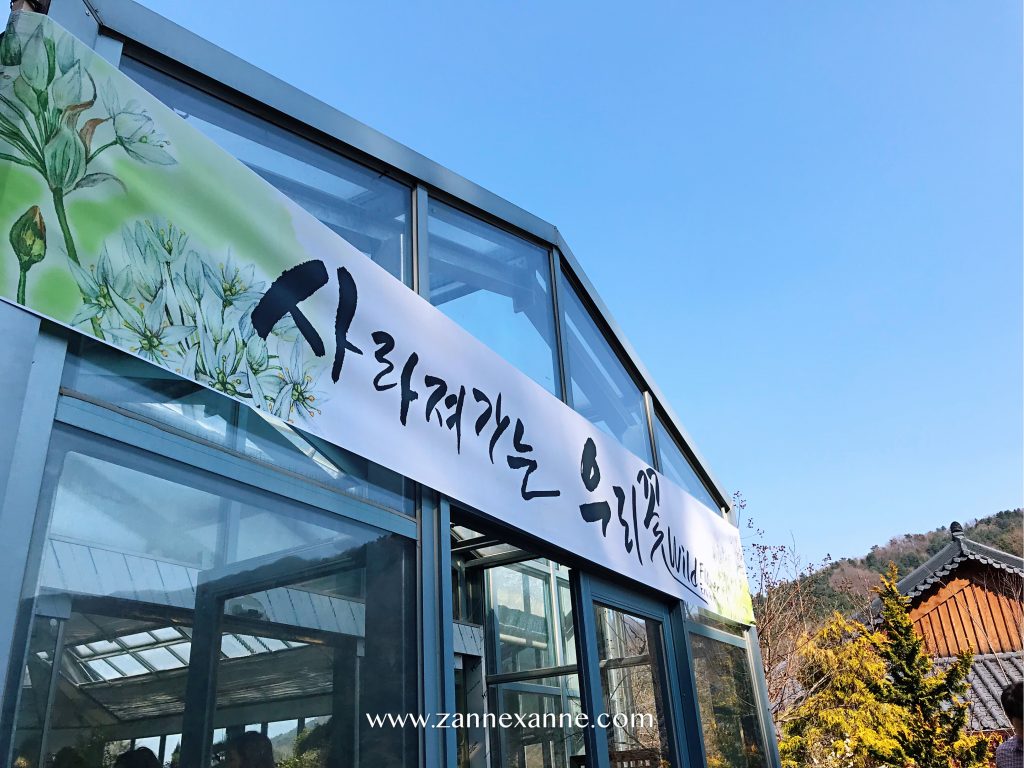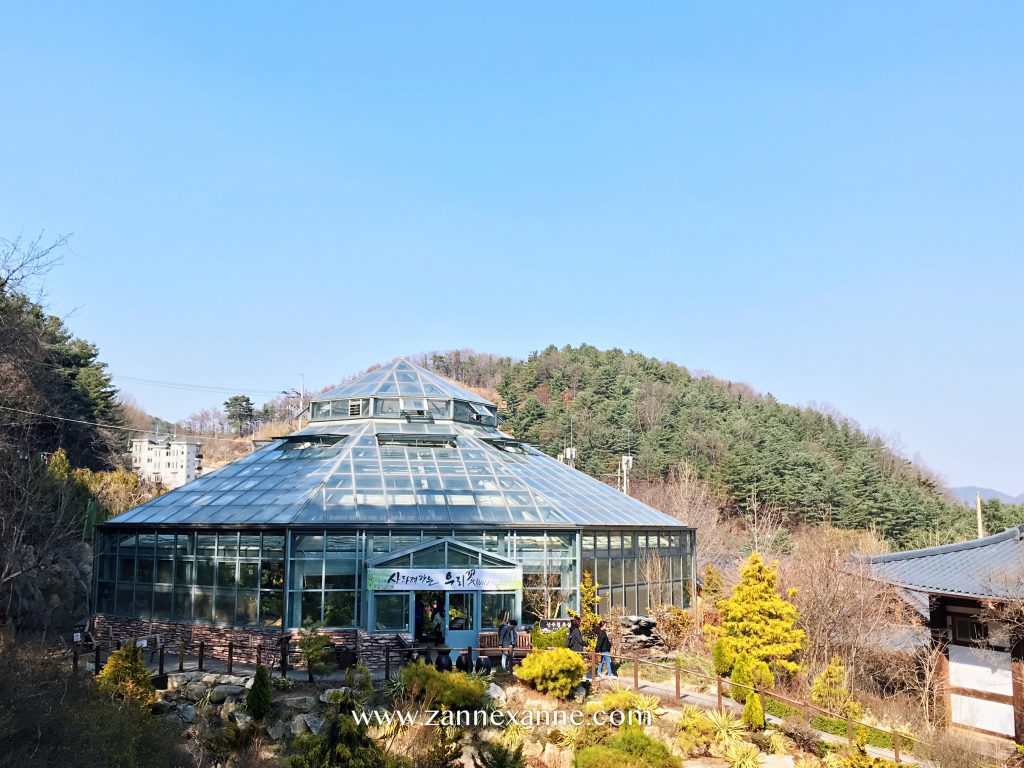 There was a lovely mini indoor waterfall surrounded by the colourful flowers too.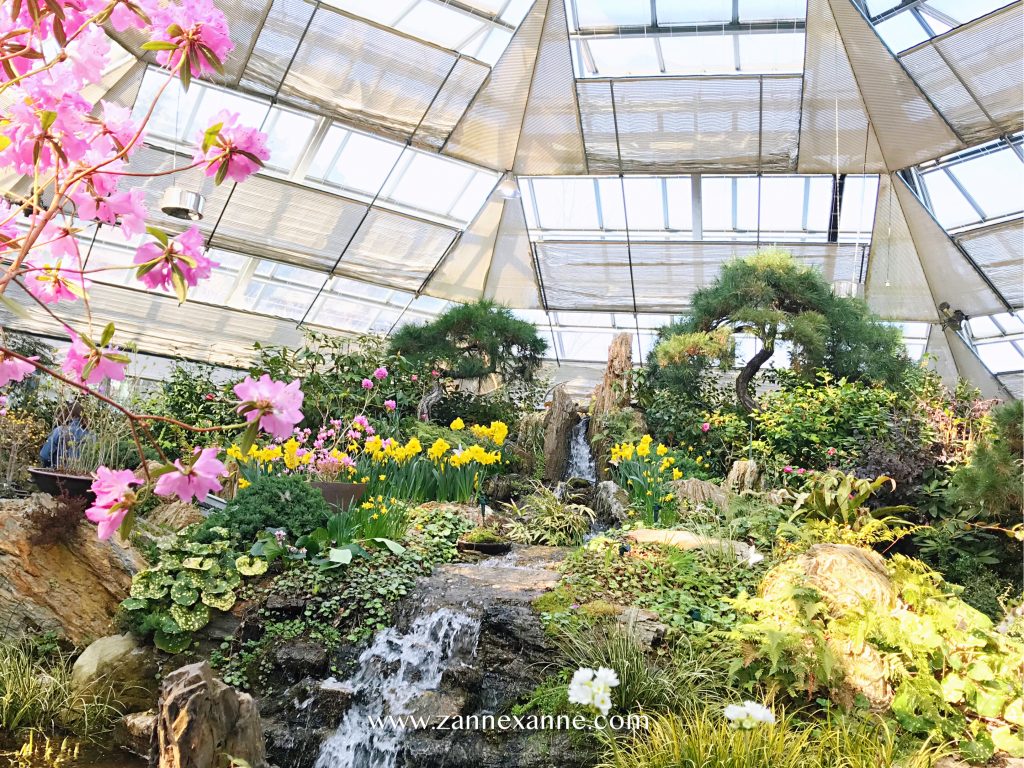 As an educational purpose, you may find the flower name below along with a brief description. 😊
The other places that you can visit was Road To Heaven. It was one of the gardens in The Garden of Morning Calm that fully bloomed with colourful tulips.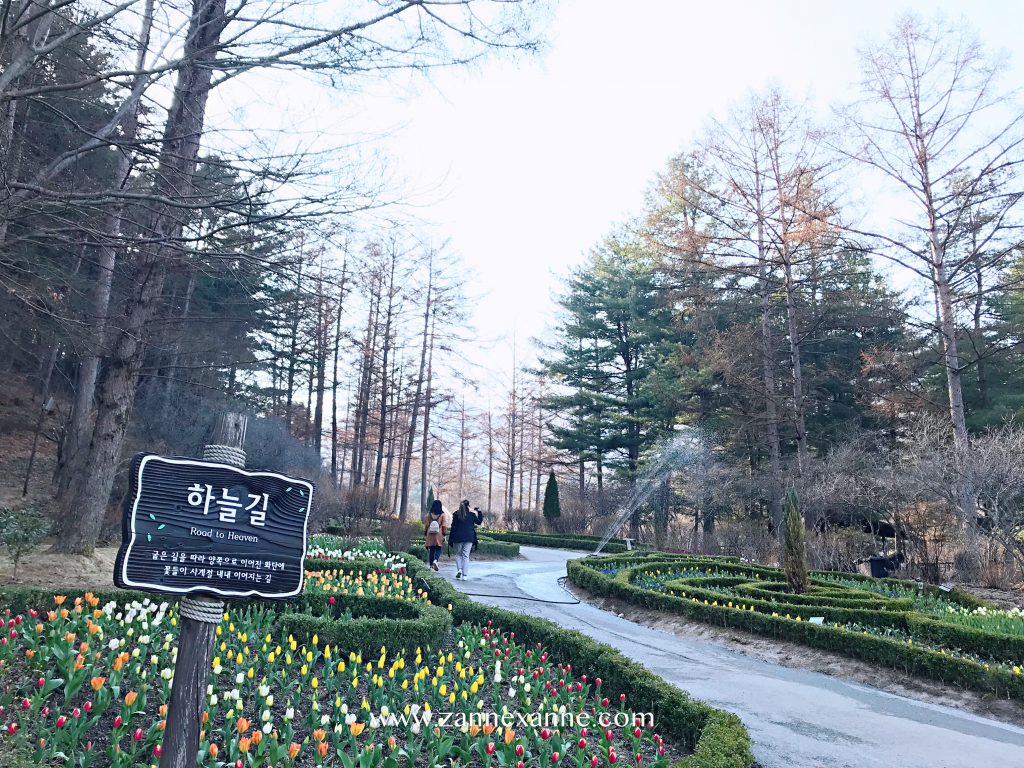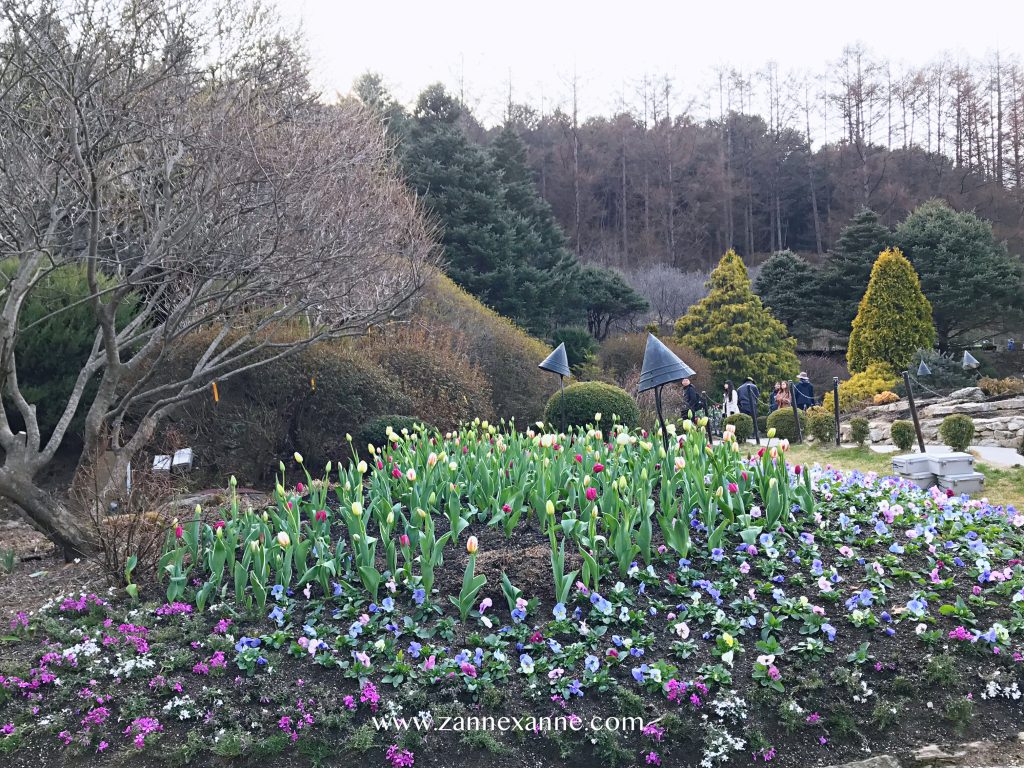 Moreover, there was also a significant mini church located at the end of the Road To Heaven.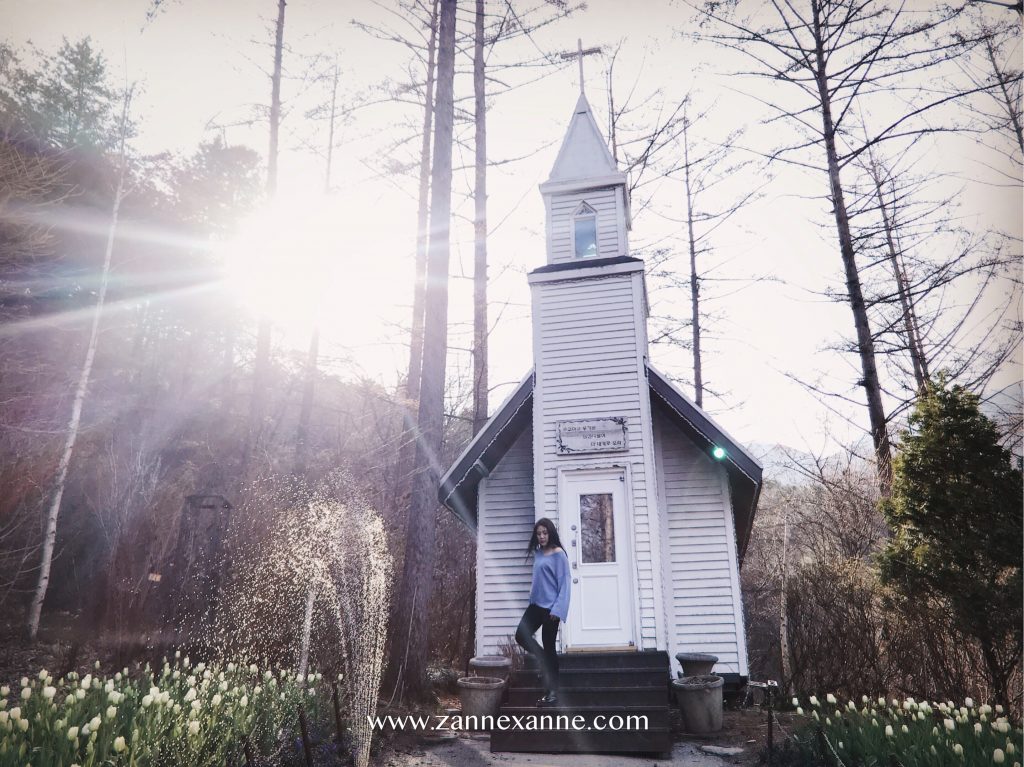 On the way to Road To Heaven, there was a cute and mini little dwarfs houses around the garden too. We enjoy playing and taking various kinds of photos here with the sibling. 😊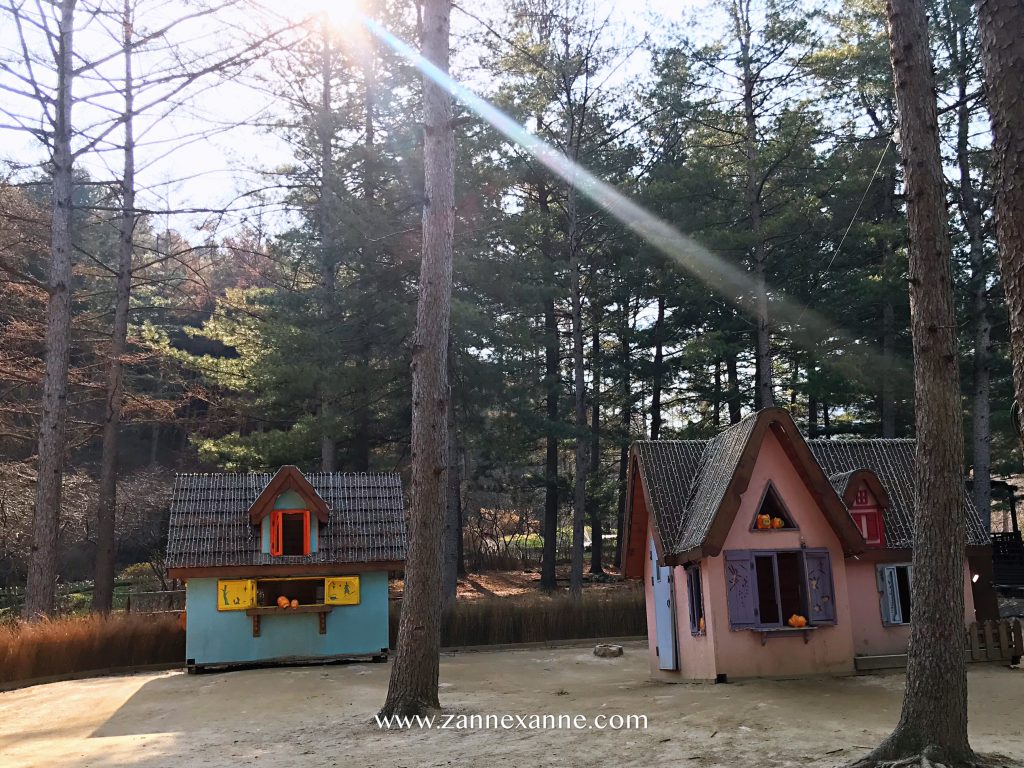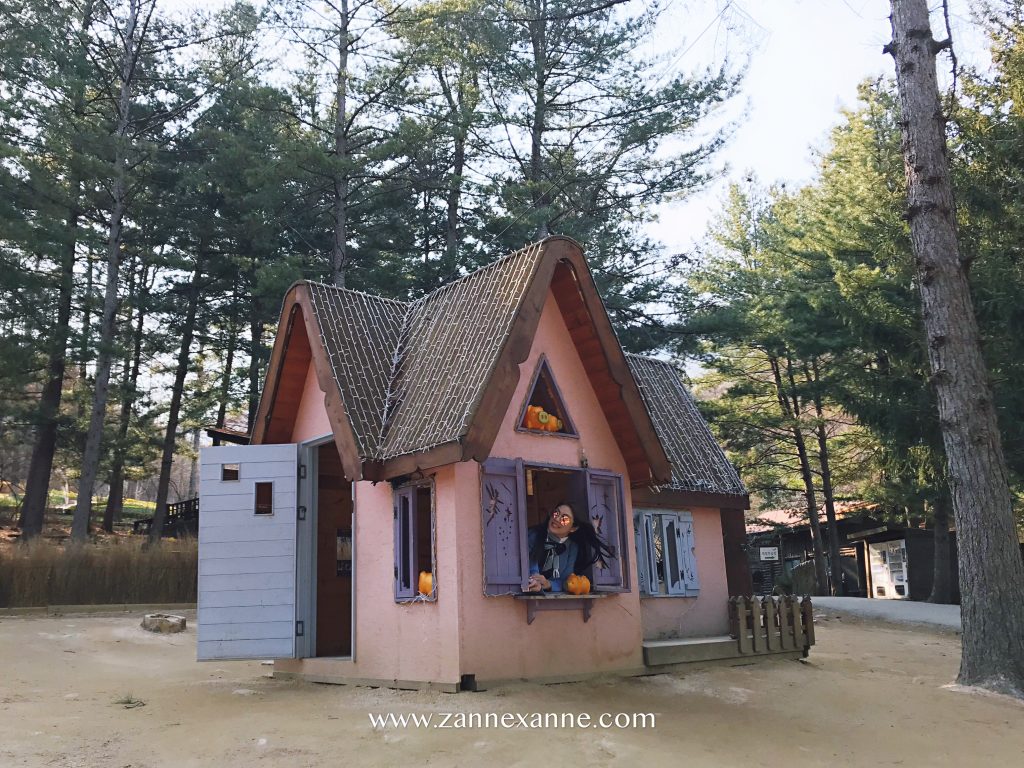 Hometown Garden whereby it was an typical Korean thatched cottage surrounded by trees and plants that Korean people love to have in their garden.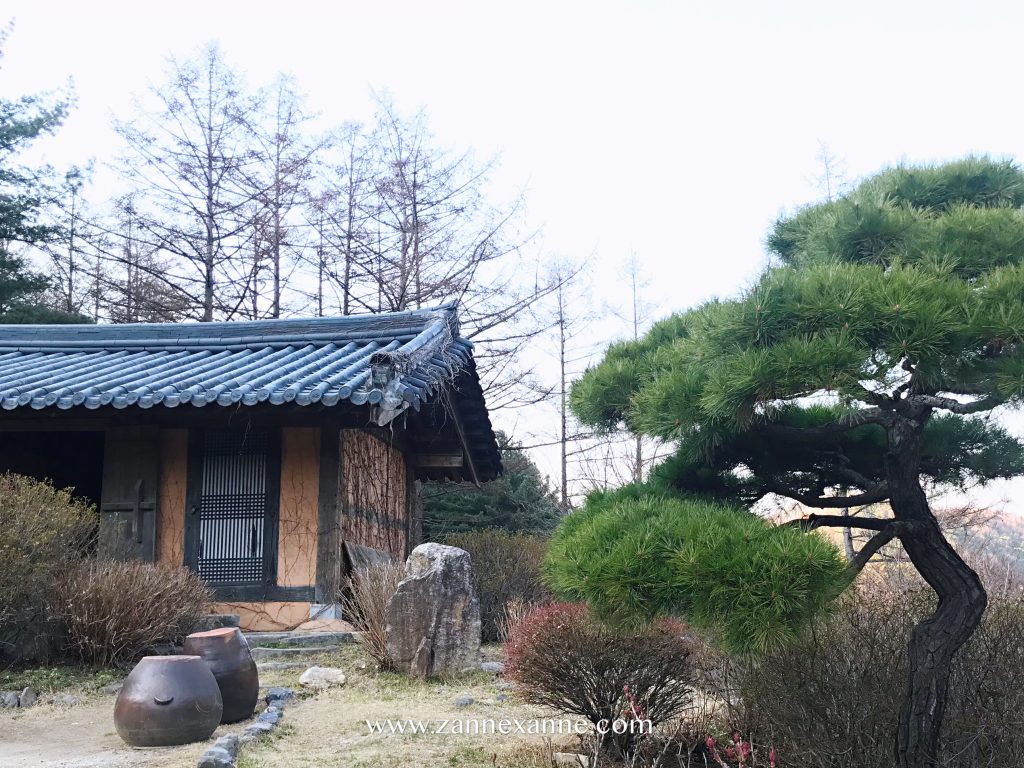 We spent approximately two hours in Garden of Morning Calm. The flowers were not fully bloomed yet, hence we had to shorten our trip and schedule for the next destination. On the other hand, we still glad that some of the gardens were still blooming with flowers and it did not disappointed us.
The Garden of Morning Calm
432 Sumogwon-ro, Sang-myeon, Gapyeong-gun, Gyeonggi-do, South Korea | 8.30am – 7pm