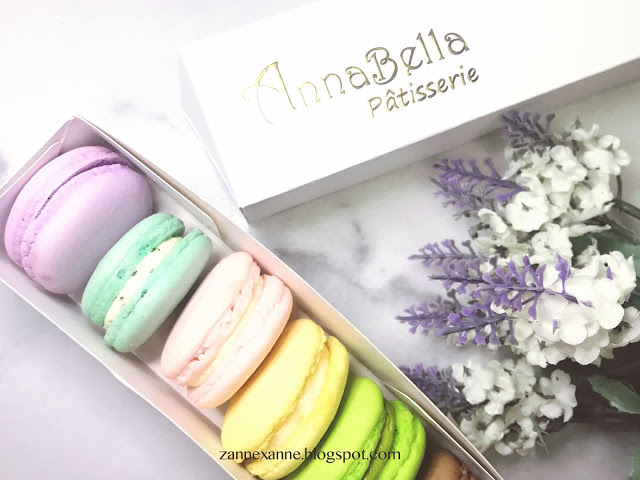 AnnaBella Pâtisserie Macarons Review By Zanne Xanne
I never get a chance to taste any good macaron in my life before until I received a box of complimentary macaron set from AnnaBella Pâtisserie. AnnaBella Pâtisserie is an online Japanese-French inspired bakery that specializing in delicate Japanese light-cream hand crafted macarons. The founding chef spent over decade travelling over the world class bakeries, tasting and researching ingredients to create the best macarons to everyone!
AnnaBella Pâtisserie produces the mouth watering macarons with the best and supreme ingredients such as Matcha from Japan, Valrhona Chocolate & Rose petal essence from France, Almond from California, US etc.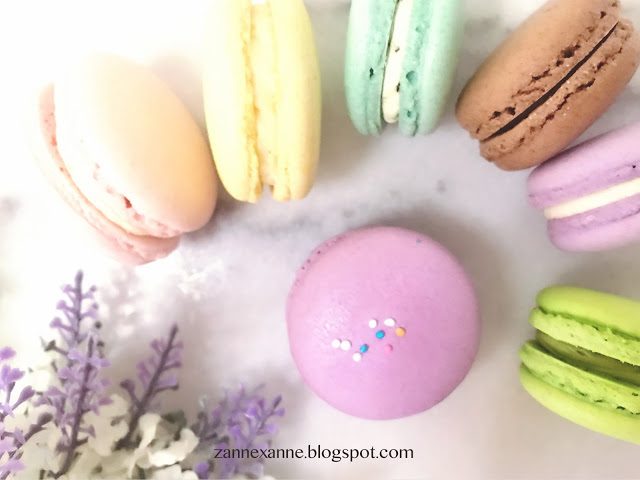 one of their new flavours- Bubble Gum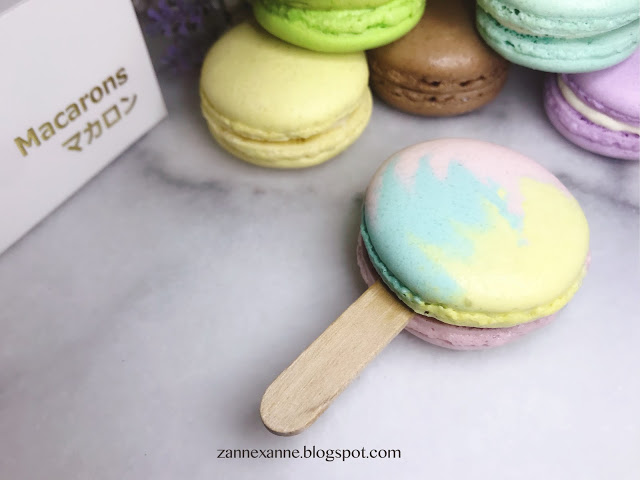 Lollipop with chocolate flavour
The chefs are using Japanese-French fusion technique to create delicious and colourful pastries to share with everyone. Furthermore, every single piece of hand crafted macarons are examined and go through the best quality check before they are being packed for delivery.
AnnaBella Pâtisserie provides island wide fresh daily delivery and they are packed into cooling trays and chilled box. Remember to keep your macarons refrigerated and it is best to consume within 3days from the date of purchase. If you would like to keep your macarons longer, it is advised to store in the freezer up to 7days.
You can also head down to the nearest pop up store around your place to grab some lovely and delicious macarons too. Follow their INSTAGRAM for more info !
THOUGHTS