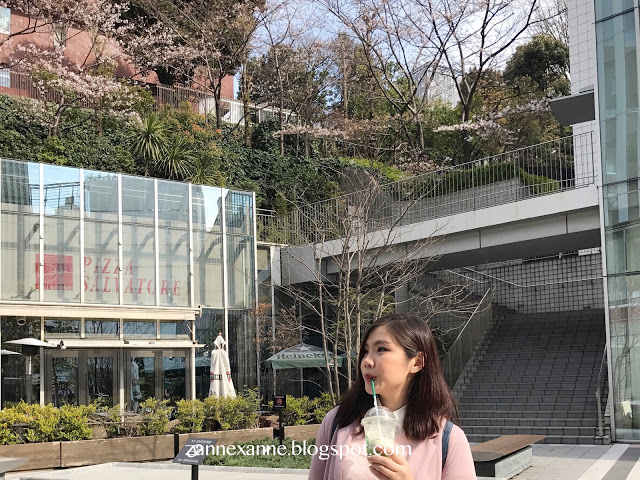 Tokyo Itinerary (Part 3) | Central Tokyo | Zanne Xanne's Travel Guide
MARUNOUCHI (丸の内)
Marunouchi lies between Tokyo Station and Imperial Palace which is one of the most prestigious business districts in Japan. Several of Japan's commercial facilities such as Marunouchi Building, Shin- Marunouchi Building and Kitte are located around this area and they offer a lot of shopping, dining and art gallery here.
Imperial Palace is located on the former site of Edo Castle, which surrounded by moats and massive stone walls. It's a 10mins short walk from Marunouchi and Tokyo Station. The palace was once destroyed in World War Two and was rebuilt after the war ended. The East Gardens is closed on every Monday and Friday. Visitors able to view the Double Bridge Nijubashi that form an entrance to the inner palace grounds from the front of the palace.
Closed on every Monday, Friday, New Year (Dec 28 to Jan 3) & special occasion.
Free Admission  |  9:00 – 16:30
HIE SHRINE (日枝神社)
Hie Shrine is the protector shrine of Edo Castle and it contains a sword which is one of the national treasure for Japan. It is a nice and spiritual hidden gem in the middle of the City. We were lucky enough to witness a real wedding during the weekend and it is one of the busiest shrines mainly visited by the locals. There's an impressive view of the tori gates on the other side of the exit. It is a 15 to 20 mins walking distance from Imperial Palace, however you will never regret to pay a visit here!
(Located south of the Imperial Palace in Nagatacho, Chiyoda-ku)
100-0014 Tokyo, Chiyoda, Nagatacho, 2 Chome-10-5
Free Admission | 09:00- 16:30 (Daily)
Kokkaigijidomae Station
GINZA (銀座)
Just like Singapore's Orchard and Malaysia's Pavillion, Ginza is one of the famous upmarket shopping, dining and entertainment district in Tokyo which featuring numerous department stores, designer boutiques, art galleries and restaurant. Most of the shops in Ginza district are open daily and the roads are closed from 12pm to 5pm for the pedestrians to cross.
AKIHABARA
Akihabara is renowned for its electronic shops such as Yodobashi and Big Camera Store. It has transformed to the center of Japan's otaku culture hence, there are many shops devoted to anime and manga along the street. Japan is working harder to promote Akihabara as a center for global electronic technology and trade in future.