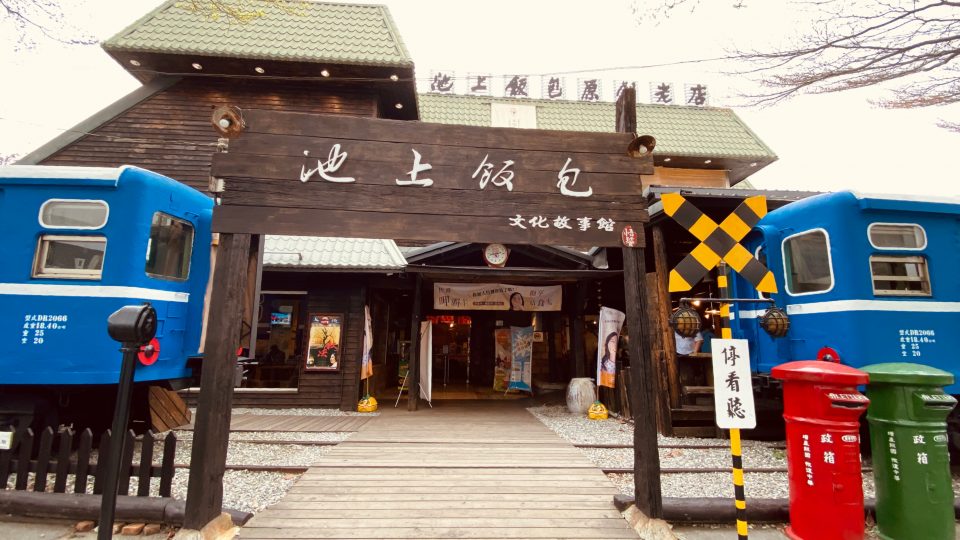 Wutao Chishang Fanbao Museum | Genuine and Authentic Taiwanese Bento | Zanne Xanne's Travel Guide
If you have read my previous blog about ➡️ Brown Avenue | The Picturesque Paddy Field of Chishang ⬅️ you probably know that Chishang is renowned in Taiwan for being one of the best quality of rice as well as their genuine and authentic Taiwanese Bento.

TAIWANESE BENTO | 台湾便当
Bento which originally popular in Japan has made its way to Taiwan during Japan's 50-year occupation of the island, starting with the end of the First Sino-Japanese War in 1895. However, Taiwanese bento is still different from the Japanese bento where Taiwanese bentos are often mixed with vegetables and pickles that tucked between protein and rice. It is Taiwanese flavour and it often served with hard boiled egg that cooked with soy sauce and anise, local vegetables and Taiwanese sausage.

CHISHANG FANBAO | 池上饭包
While, Chishang bento has evolved into a unique version of lunch box which named as Fanbao (饭包) that packed traditionally in a little box that held together by 4 wooden panels. Chishang Fanbao (池上饭包) also serves braised egg, Taiwanese sausage, dried bean curd, pork slices and some cabbage too.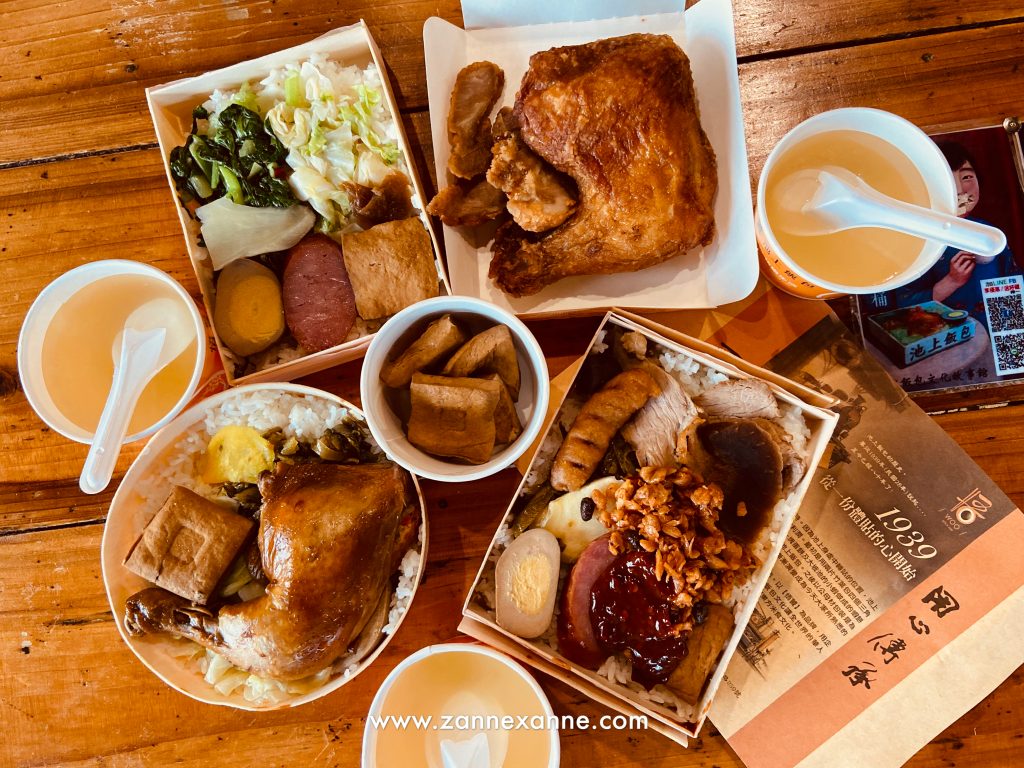 HISTORY

The first bento was sold during the Japanese era in the year of 1939 at Chishang, a stopover area for the 8 hours trains travel from Hualian to Taitung. During that era, the bento was wrapped in bamboo leaves contain stewed meat, carrots, grilled dried meat, pig liver, lean meat, egg-flat cake, fried shrimp cake and plums. Then the bento was evolved from bamboo leaves to wooden boxes that they are selling until today.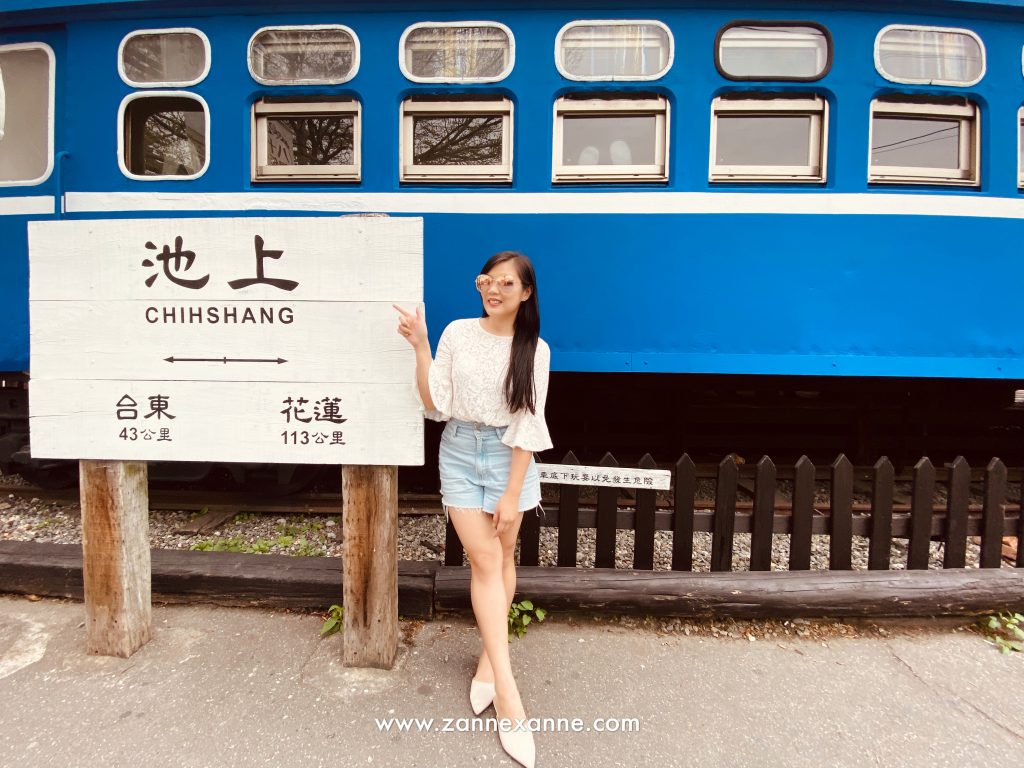 Wutao Chishang Fanbao Museum (悟饕池上饭包文化故事馆) was opened in the year of 2002 as one of the museum to exhibit the history and information of Chishang bento. Wutao Chishang Fanbao Museum (悟饕池上饭包文化故事馆) also has an unique interior and exterior design in order to attract more visitors to visit the museum too.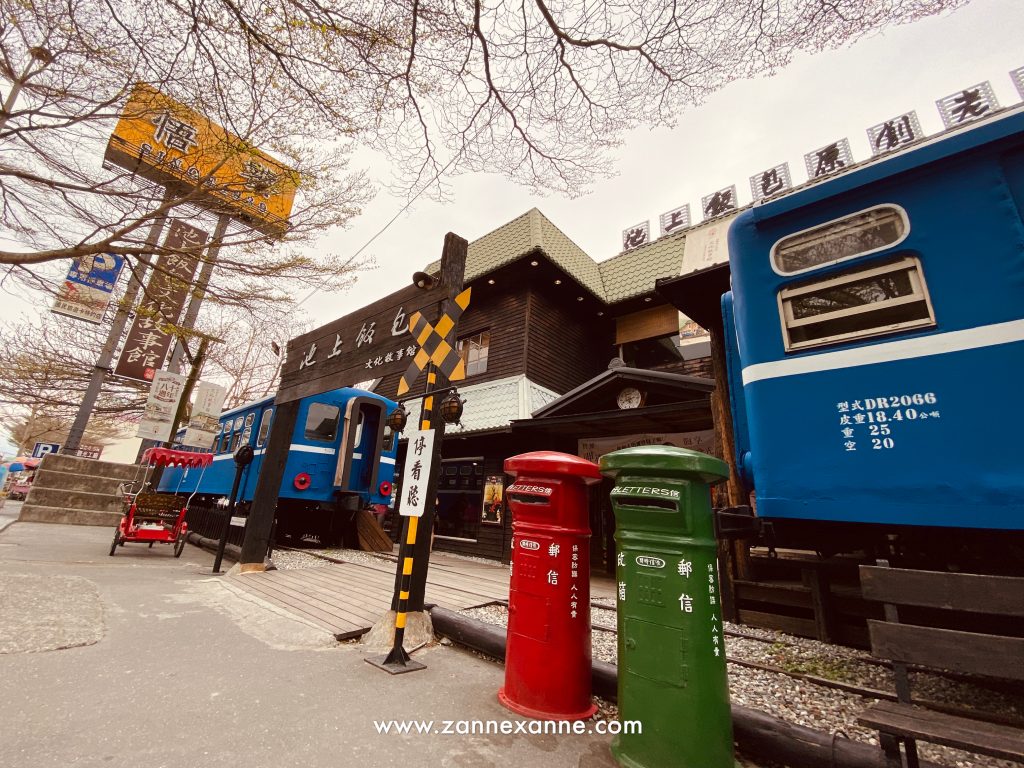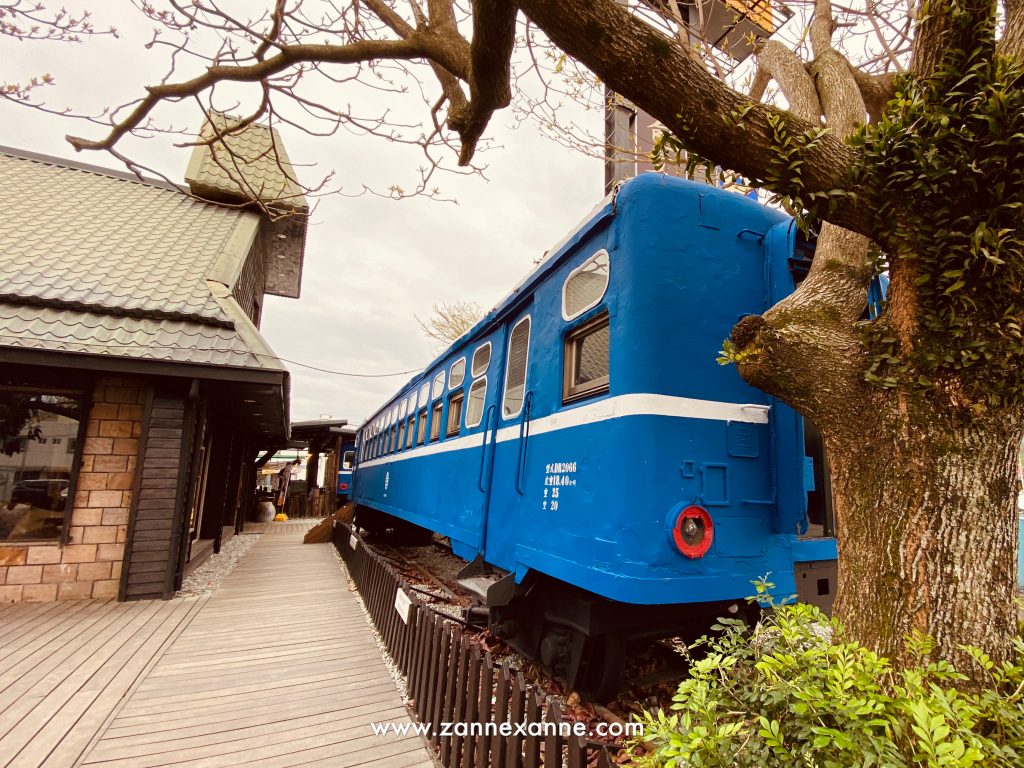 The first floor of Wutao Chishang Fanbao Museum (悟饕池上饭包文化故事馆) is a canteen with a souvenir area that sell their local souvenir include Chishang's rice.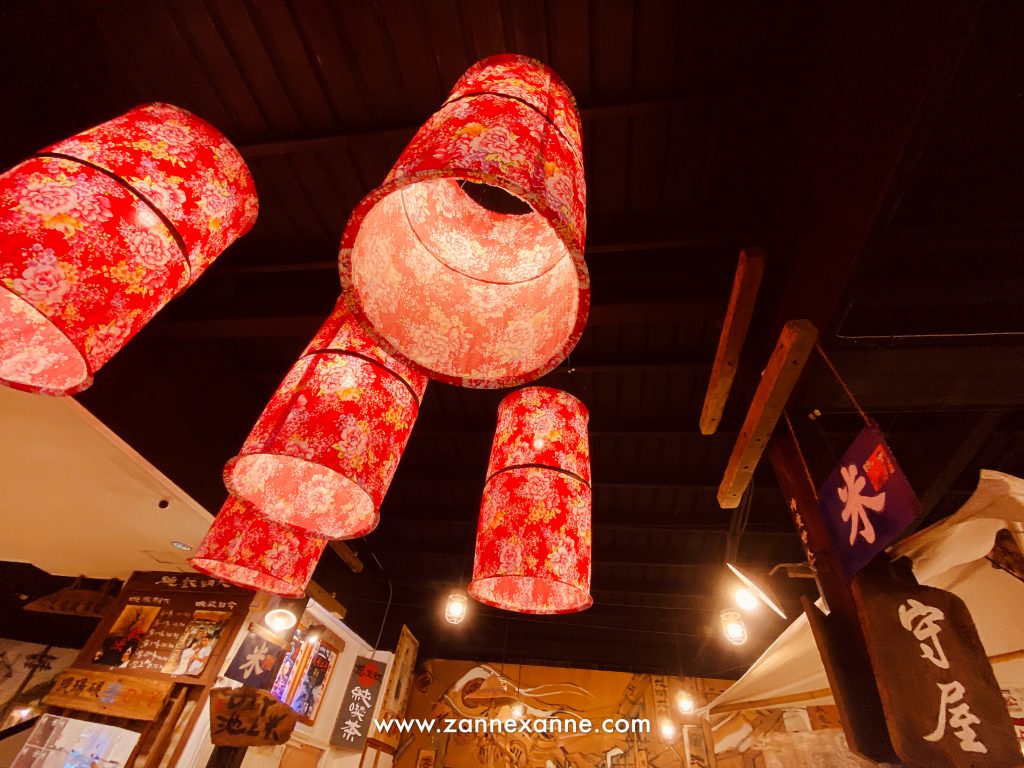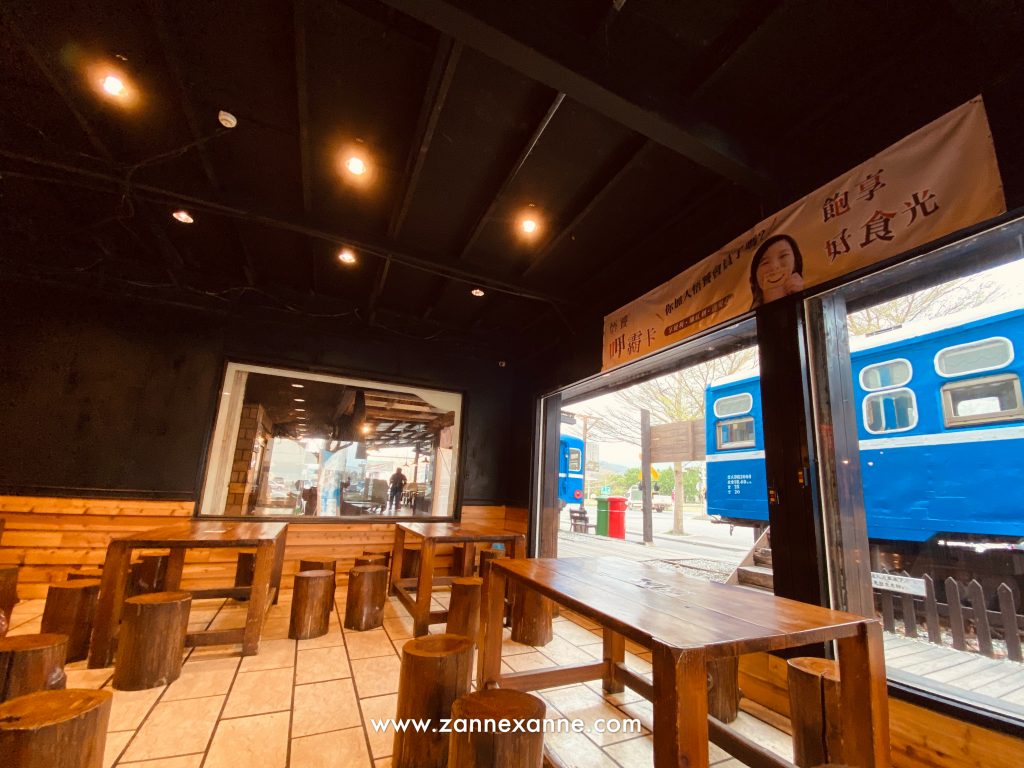 Moreover, there's also an outdoor eating area where allow visitors to choose to dine inside or outside of the cabin train.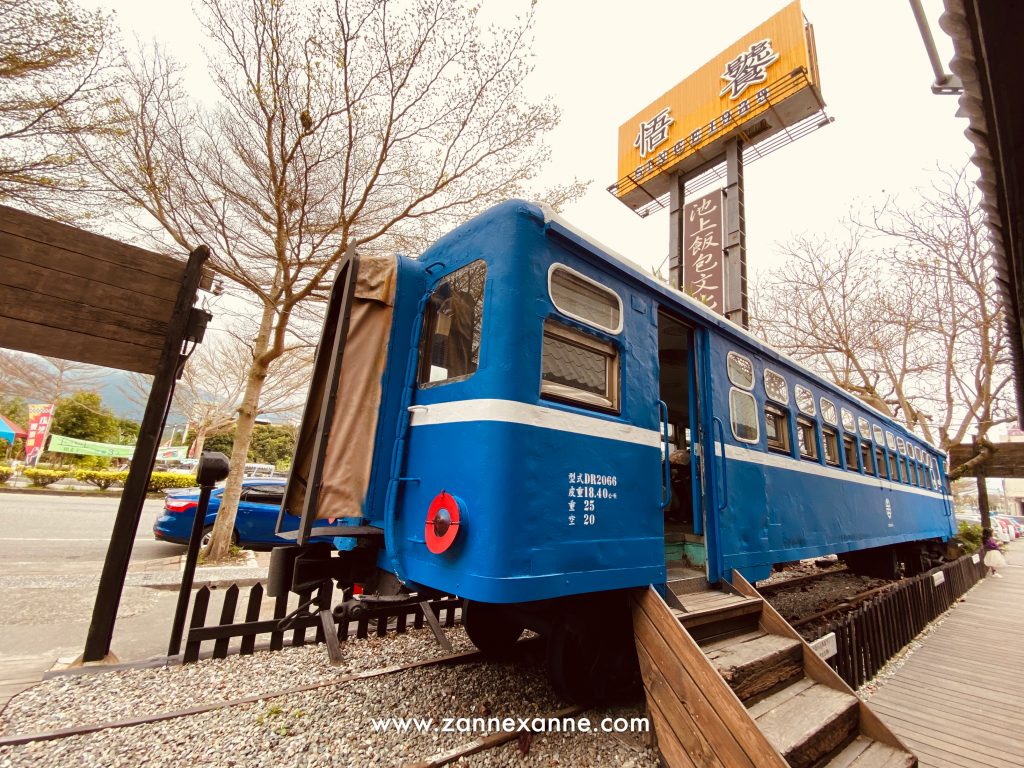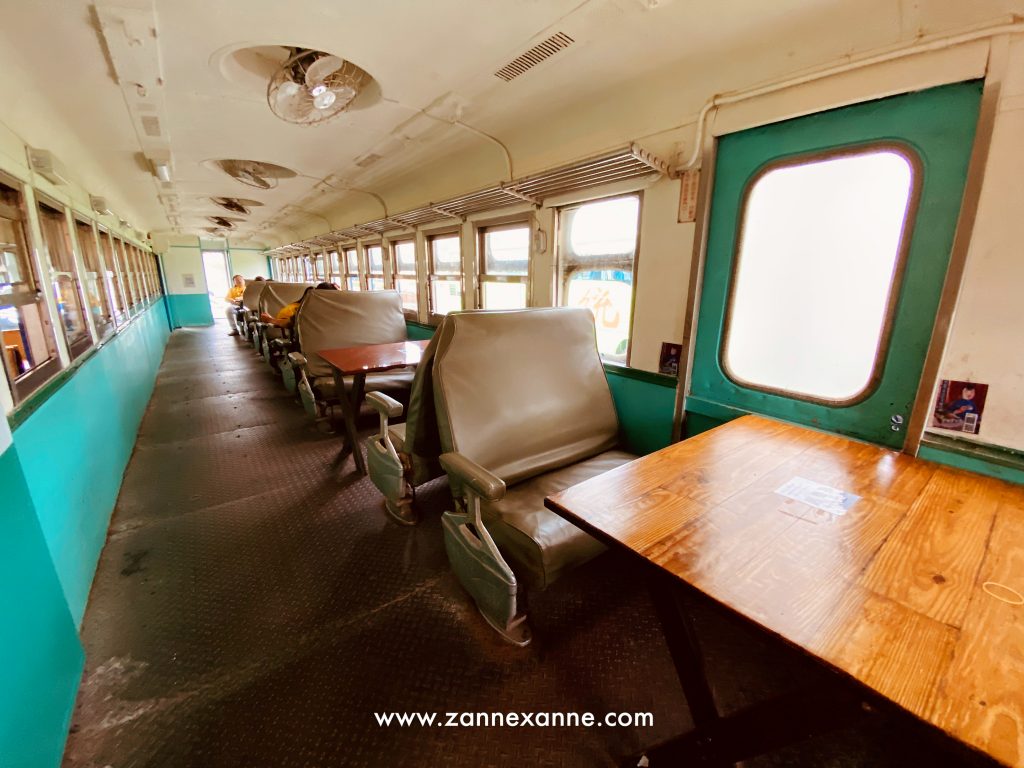 While the second floor of Wutao Chishang Fanbao Museum (悟饕池上饭包文化故事馆) is an exhibition hall that exhibits the history of Wutao Chishang Fanbao from the year of 1939 until present. Moreover, the museum has been split into a few areas: historical and cultural, tools for farming, rice culture, past and present of the bento design.
Although Chishang Fanbao is slightly expensive than the normal one, I feel Chishang Fanbao is more genuine and authentic. It's very rare to find a bento with the wood panel packaging as well. If you are feeling unsatisfy with one bento, you may order the larger hexagon shape bento. The hexagon bento was wrapped with a description of the history of Chishang Fanbao too. Wutao Chishang Fanbao Museum (悟饕池上饭包文化故事馆) also serve free soup and reddish to the customer too.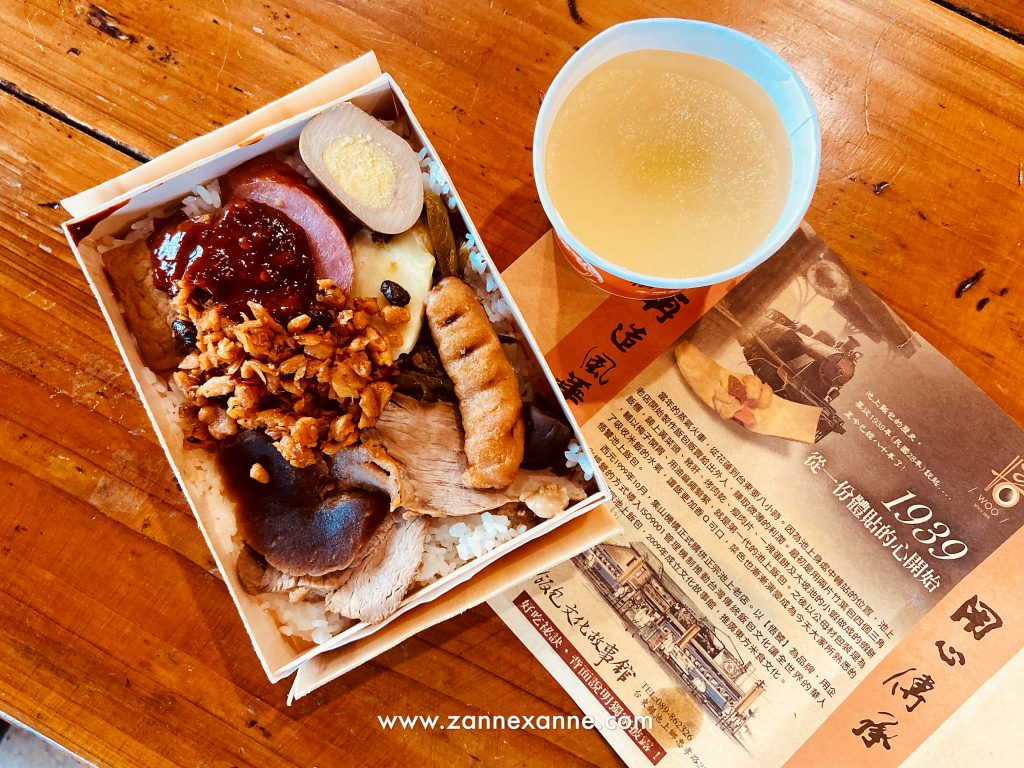 OVERALL THOUGHT
It's really convenient and fast for the customers to grab their bento from the counter, especially the bentos had already packed in the boxes. Moreover, Wutao Chishang Fanbao Museum (悟饕池上饭包文化故事馆) also allows visitors to enjoy their bento inside the air-conditioned cabin train which is a kind of fun and exciting experience for the kids as well! The bento was really authentic and delicious that made me want to make a second visit back again!

WUTAO CHISHANG FANBAO MUSEUM | 悟饕池上饭包文化故事馆
No.259, Zhongxiao Road, Chishang Township, Taitung Country, Taiwan 958. | 8am – 8pm
RATING
⭐⭐⭐⭐⭐