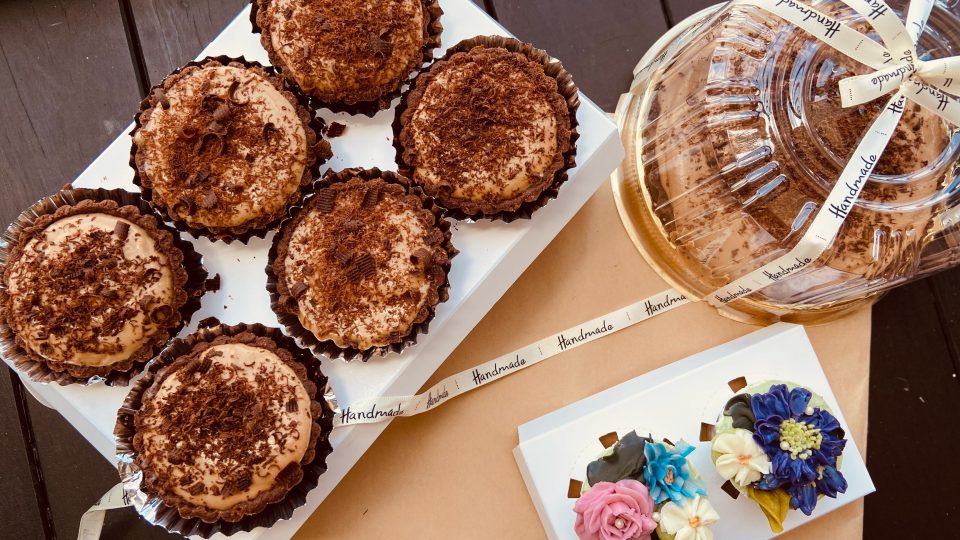 Baked With Love: Summer Thyme Bakery | Passionate Home Baker In Singapore
During this tumultuous pandemic, people tend to seek solace in delicious and comforting food. In order to satisfy our craving on the dessert and abundance of stay home time, many folks have tried on ordering delicious homemade bakeries from home baker around Singapore and I'm one of them!
If you are looking for a passionate home baker to satisfy any of your specific dessert need, I would definitely recommend Summer Thyme Bakery! The owner of Summer Thyme Bakery is one of the professional home bakers in Singapore who has several years of baking experience and she owns a Diploma in Pastry & Baking as well!

WHY SUMMER THYME BAKERY | THE HOME BAKER
I had tried some of the Summer Thyme Bakery sampling bakeries before, especially one of her new recipes ~ Chocolate Truffle Tart. It was extremely crispy and amazing where you will never have such a fresh and yummy dessert in any of the cafes in town before!
When you are visiting the cafes in town, You may never notice that how long the dessert or pastry have been left over at the display rack or have been heating up several times to be sold to the customer. But, it's definitely a "NO" for Summer Thyme Bakery homemade dessert and pastries.
FLUFFY CHOCOLATE TRUFFLE TART
I ordered this Fluffy Chocolate Truffle Tart from Summer Thyme Bakery and it was delicious and rich with 70% of dark chocolate to satisfy my sweet tooth. Furthermore, the Fluffy Chocolate Truffle Tart also served up with some interesting chocolate flakes on top of the ganache filling that add on to the flavor.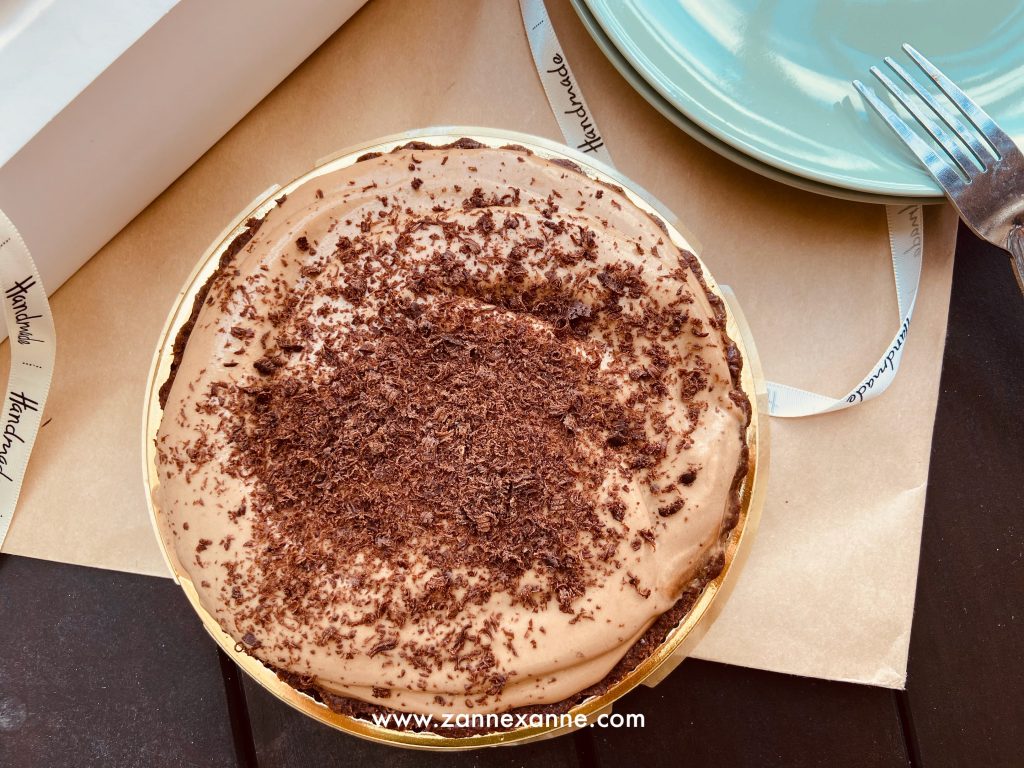 The chocolate ganache filling was silky and creamy. I love the bitter and semi sweet dark chocolate crust very much as it was crumbly and crunchy too! Each bite is filled with a generous amount of dark chocolate that definitely meet your satisfaction of chocolate's crave.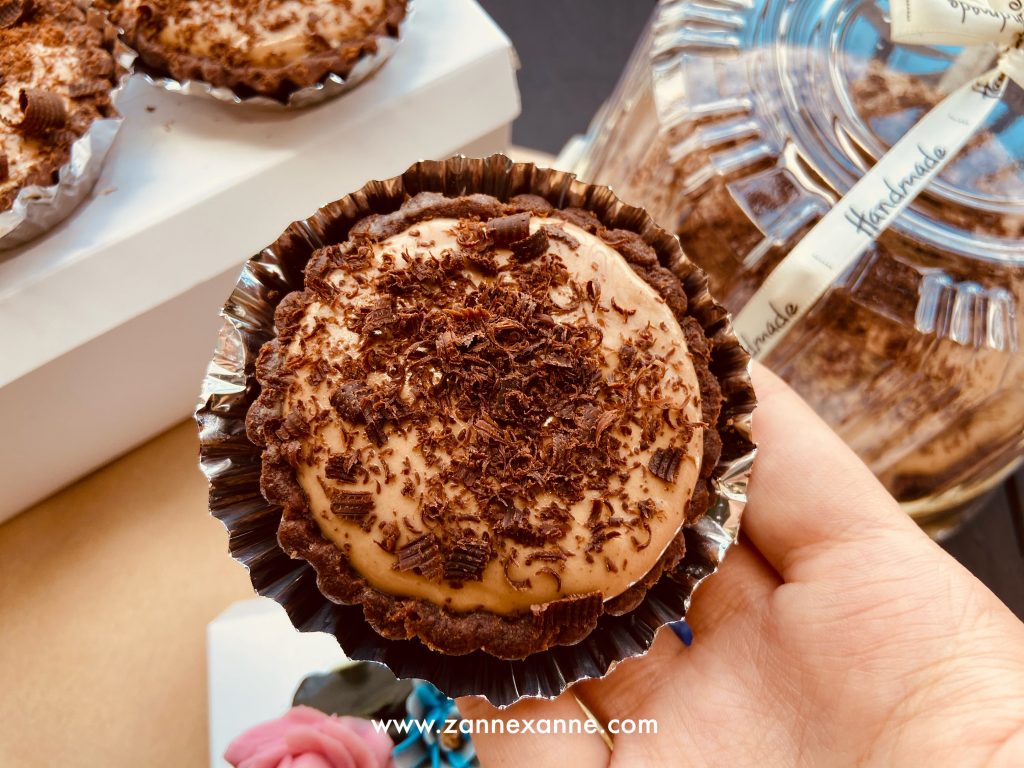 Fluffy Chocolate Truffle Tart also comes in a mini size. However, there's a minimum order for the Mini Fluffy Chocolate Truffle Tart that comes in boxes of six.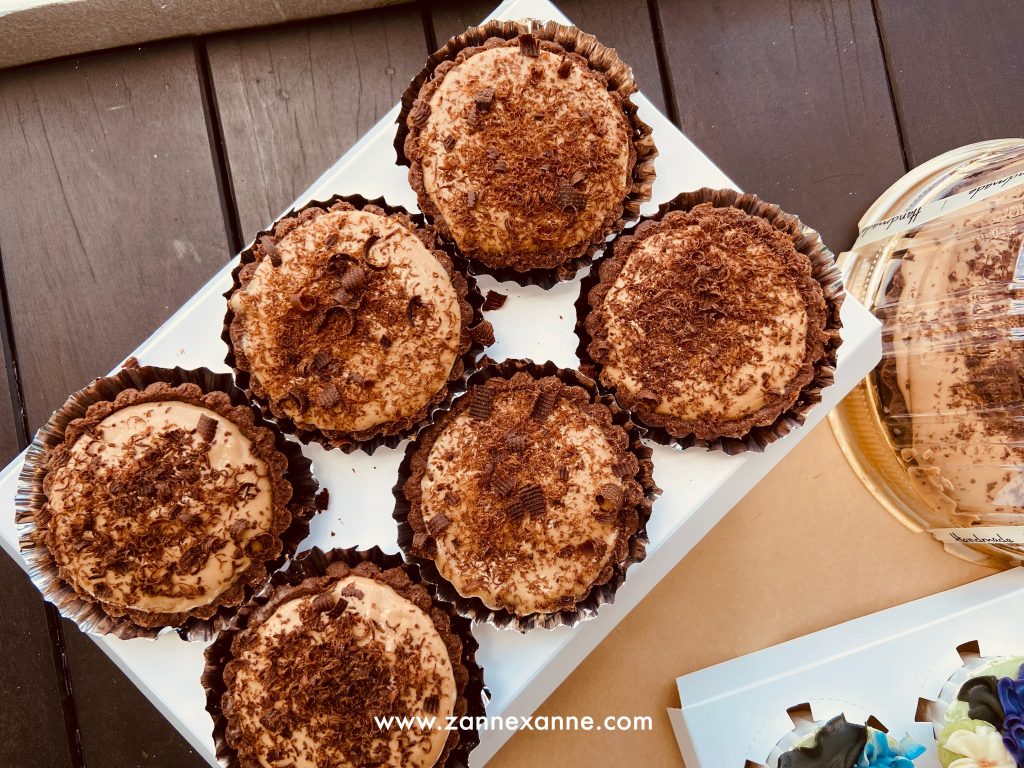 CHOCOLATE CUPCAKES WITH KOREAN BUTTERCREAM FLOWERS
Don't forget to try their Chocolate Cupcakes With Korean Buttercream Flowers that decorated beautifully with the piping technique with colourful edible buttercream flowers on it.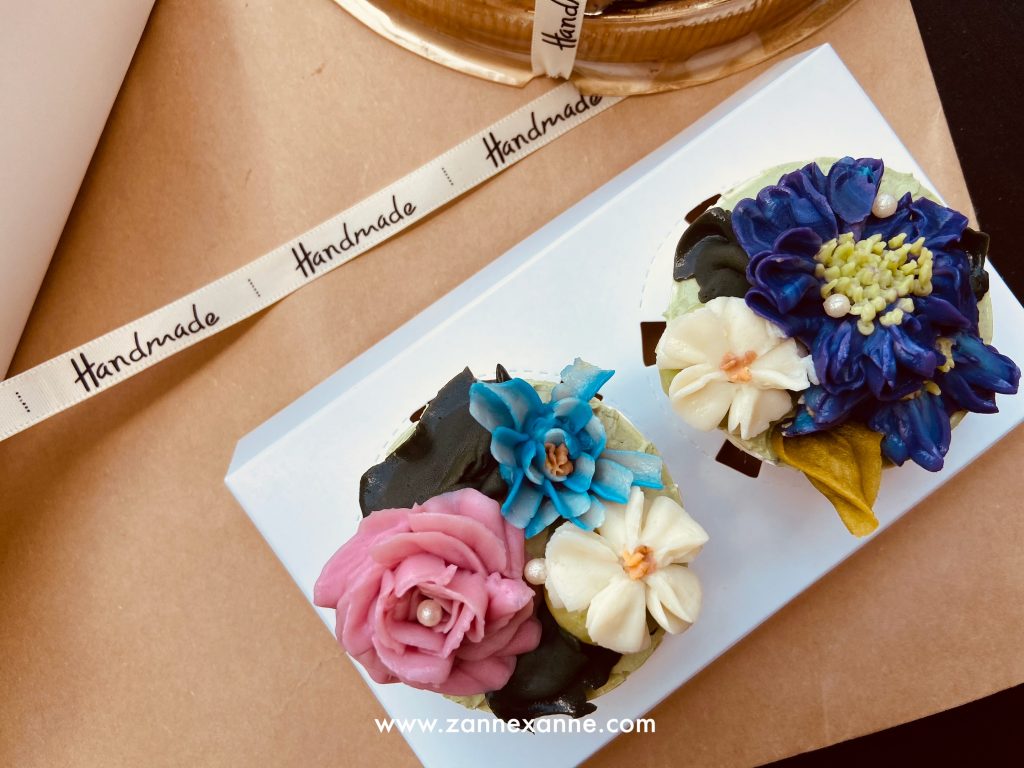 Even my friend's kid can't resist the artwork of the buttercream flowers where he would like to taste it immediately when I present him the lovely cupcakes!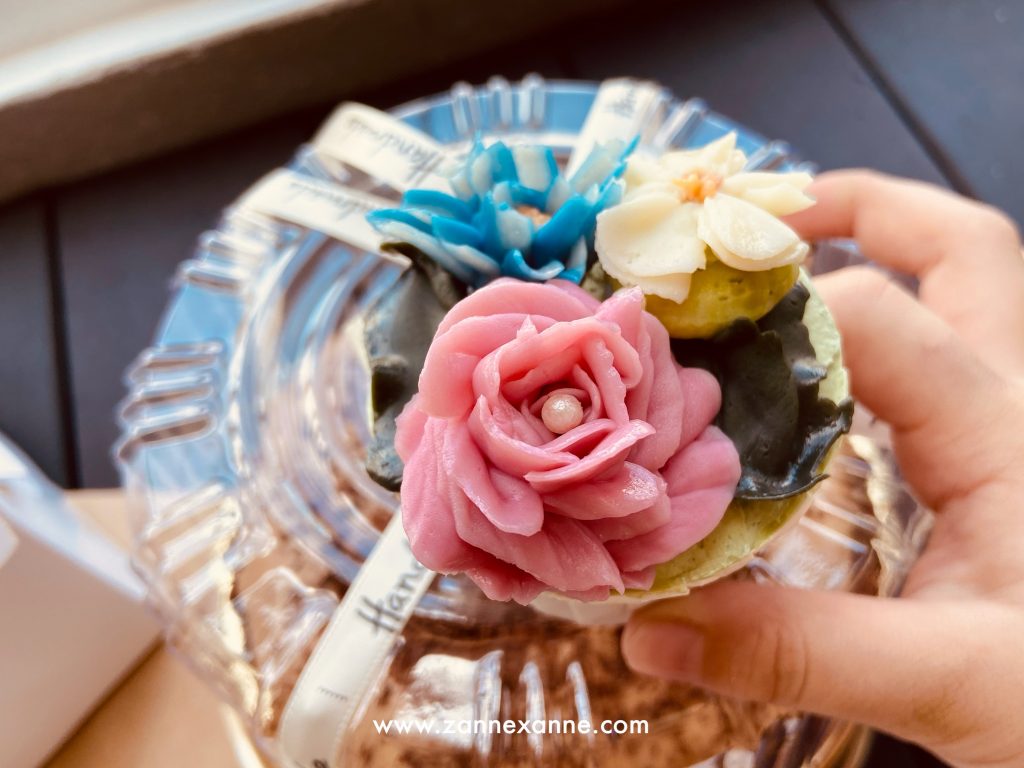 Self collection is available daily at Summer Thyme Bakery Woodland address. Unfortunately, you may need to arrange your own delivery if you would like to deliver the baked goods to your doorstep.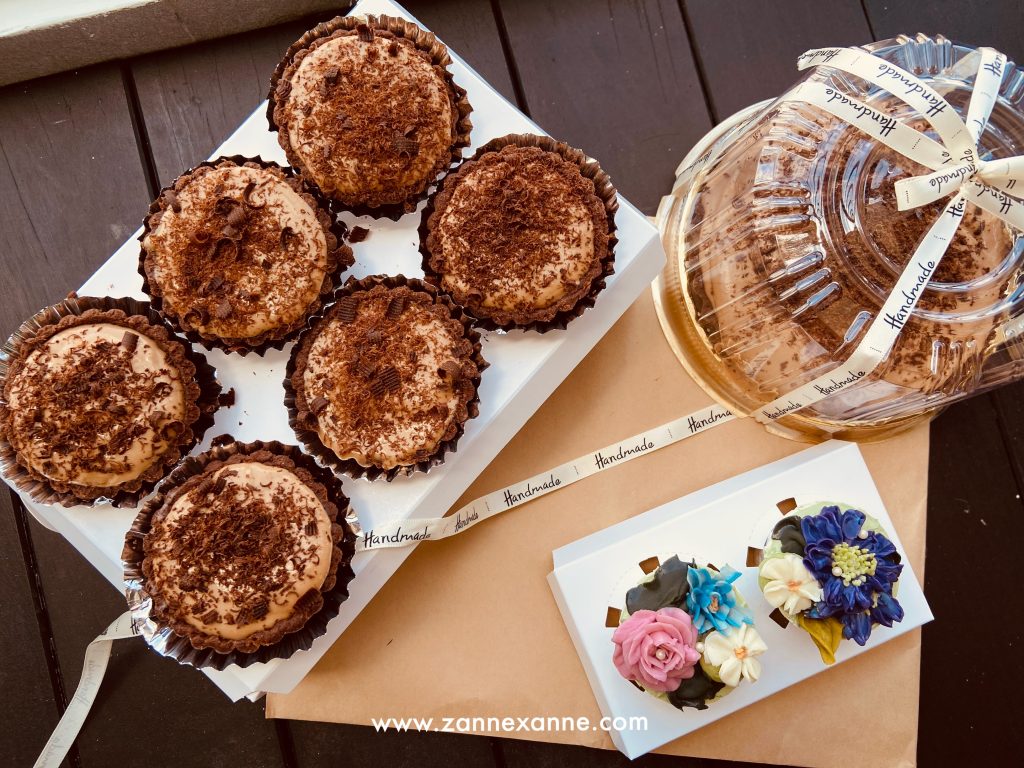 Summer Thyme Bakery also accepts the occasional orders to spread the love for their delicious baked good, you may check out her Summer Thyme Bakery Facebook to find out more and drop your order. 🤗🤗🤗
RATING
⭐⭐⭐⭐⭐