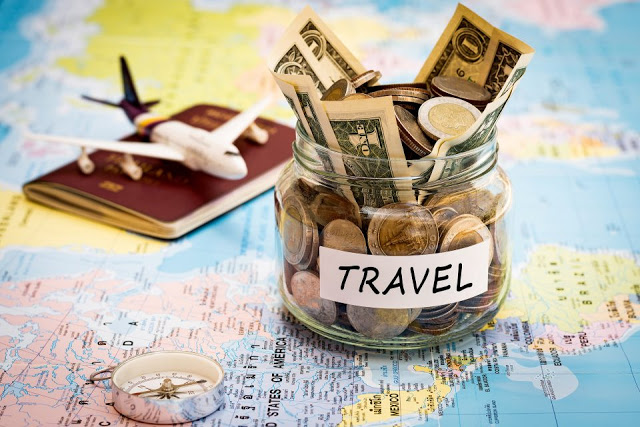 50 Ways How I Saved My Money To Travel The World | Zanne Xanne's Tips
There's a Chinese proverb said that, "Traveling thousands of mile is better than reading thousands of books."  As a travel blogger like me, I have to plan and spend my money wisely in order to support my own trip despite of being sponsored. So, here are my 50 ways that I would like to share with all of you about how did I save my money to travel the world:
FOOD & BEVERAGE
1. Instead of buying breakfast and lunch everyday, I packed my own sandwich and food to work 5days per week
2. Stretched my budget for breakfast,I picked a healthier choice below $3 such as sugarless soya and a tuna sandwich to start up my day.
3. I made my own juice and dessert at home instead of visiting the café.
4. Learned to cook delicious meal instead of buying takeout from the stall.
5. I love wine and I had a few glasses at home instead of bar where I got it free yearly for my Christmas.
6. I walked instead of taking public transport to the nearby supermarket.
7. I visited Value Mart and Daiso which offer affordable groceries which cost me around $2 only.
8. I stopped buying and eating snacks which may only increase my expenses and calories.
9. I stopped buying sweet drinks as well as it may not treat your thirst and caused diabetes.
10. I shared my set meal with Mr So if we have special occasion and dinner with our friends as the portion was big and value for money.
11. I had more vegetables and fruits rather than meat for my meal.
12. Sometime I did a batch cooking to eat on the weekend.
13. Refilling my water bottle whenever I visited some places which offer self serve drinking water.
14. I would eat what was already there in the fridge instead of satisfying my craft.
15. Try not to waste the food and be grateful with what I have for my meal.
LIFESTYLE
16. I don't have a car and I took public transport to work, hence it helps to save up a lot of the petrol and maintenance fee.
17. Monthly, I set $80 for my transportation fee.
18. Set a Grab Hitch in advance helped me to save a lot during midnight or early in the morning when there is no public transport option.
19. I walked to my destination if it's lesser than 2KM.
20. I stopped buying new clothes and designer's brand product which I don't need.
21. Set a guideline for myself when I went shopping.
22. I only purchase a nice top which is lesser than $25 and $40 for the bottom.
23. Bought some of my gadget from Carousell which offer lower price than the retail one.
24. Sometimes, I borrowed the gadget from my friend if I need it for my blog.
25. Stopped upgrading my gadget such as computers, phone, camera and various types of
technologies.
26. Used the cheapest data plan for my mobile instead of upgrading them for the premium one.
27. DIY my own furniture from the old furniture and boxes.
28. I switched off the light when I'm not using it.
29. Charged my devices at work especially power bank and phone.
30. Reused the laundry water to clean my toilet.
MAKING MONEY
31. I had a few freelance design works in order to make some money.
32. I began to blog about my passion and soon I earned some recognition and sponsorship.
33. Began to charge money for any advertising job and article to pay for the hard work.
34. Received some paid from the affiliate and partnership program if someone has purchased their services and product from the website.
35. Having my sideline as a wedding planner in order to help the couples for the wedding décor and design.
36. I sold my old clothes and unused things in Carousell.
37. I DIY some art & craft to sell in Carousell.
38. I got paid whenever I help my client to purchase some things from abroad.
39. Received some beauty products and sportswear for review.
40. I also received some invitation for some event and review for the restaurants.
TRAVEL SMART
41. Avoid school holiday season for the expensive air ticket.
42. I choosed to travel during the low peak season of the country.
43. Plan and research well for the public transport of my destination.
44. Pack smart and I only brought something which is necessary to avoid the excessive of baggage fee.
45. Set the budget for my expenses while I was travelling.
46. Stop buying unnecessary things when I travelled.
47. I borrowed some winter clothes from my friend instead of buying it as we don't really need it oftenly.
48. I try to use free WIFI service and sharing the data plan with my friends during the trip.
49. Brought along some instant noodles and breads if the food around the places are expensive.
50. I visited their local mart or supermarket to get cheap goodies and some necessary stuff for travel.
Not trying to be ungenerous and it's a fact that I'm not from a wealthy family which can support me for my expenses and travel. All I need to do is to research and plan well before I begin my journey. Anyway, safety always comes first and I always share with my friends that if you have to put yourself on the risk, it's better to abandon your trip than yourself.