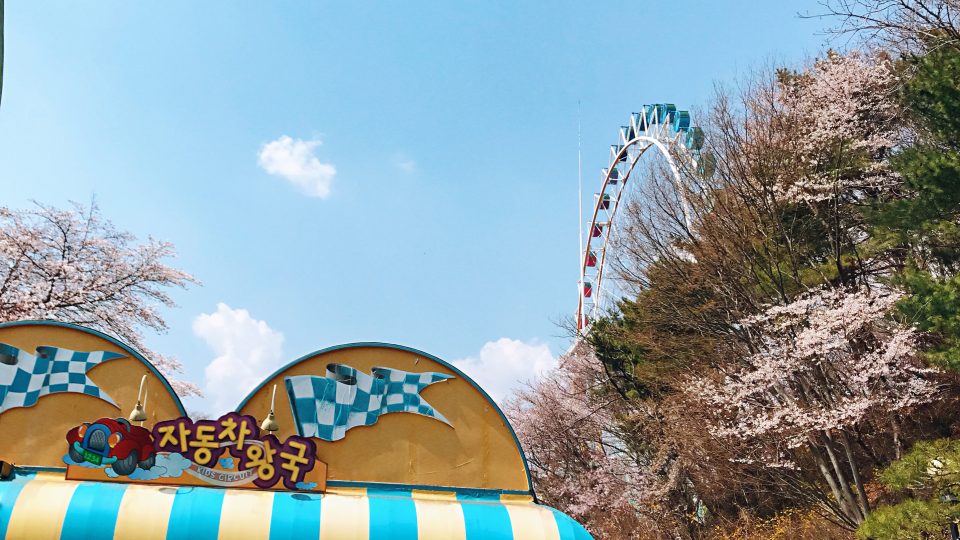 Everland Theme Park | Zanne Xanne's Travel Guide
Yeorobun annyeonghaseyo! Everland was my last day itinerary in Korea after I have completed my Seoul's pre-wedding photo shoot 🤵🏻👰🏻 and Busan's trip. You may check out my Busan's blog HERE to find out more about ➡️ 10 Awesome Things To Do In Busan ⬅️. My Seoul's trip was quite chilled and relax as this was my second visit in South Korea. 😊😊😊It was an unplanned trip to Everland as we decided to visit Everland quite last minute, which was a day before the trip!
DISCOUNT TICKET FROM TRAZY.COM
And I still manage to grab my LAST MINUTE Everland's discount ticket from Trazy.com! The ticket costs me about SGD 53.60 per adult which included:
Everland 1 Day Pass (M ticket)

Round trip transportation

Admission to Everland & Hoam Art Museum

Unlimited access to attraction in all 4 zones such as (American Adventure, European Adventure, Magic Land and Zootopia including Lost Valley).
However, it's advisable to book your ticket one day in advance by 5pm KST. This is really hassle free and it helps me to save up a lot of time and money by skipping the queue to purchase the ticket as well.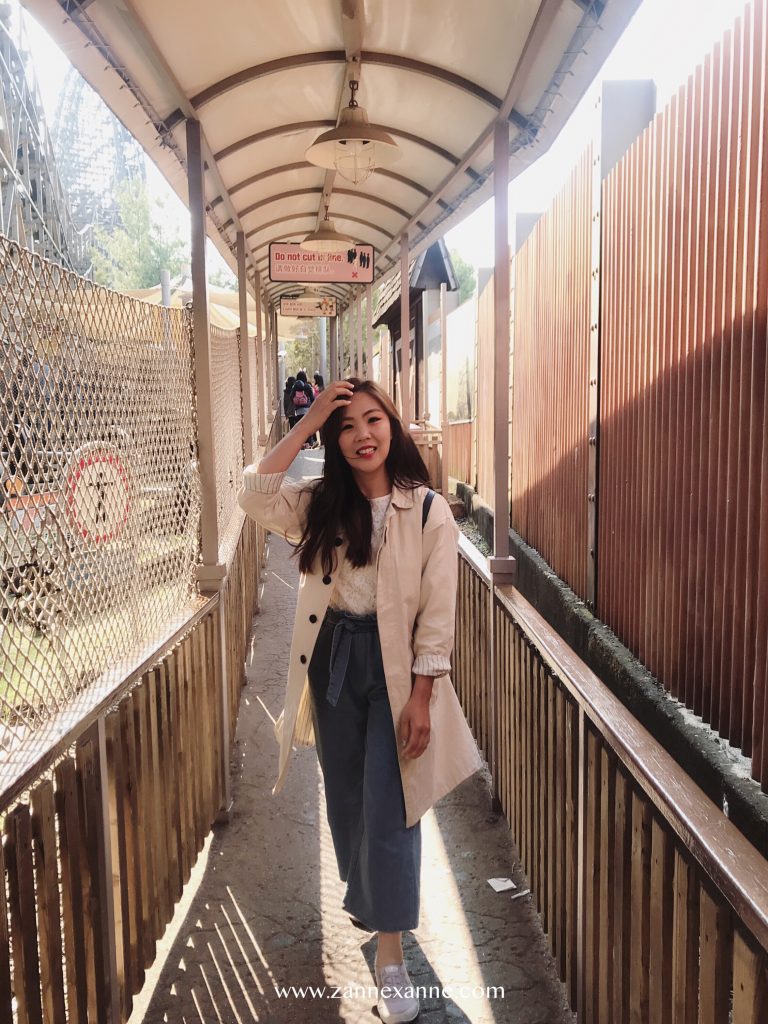 Upon arrival, the ticket's queue was long and we were really lucky to  skip the queue and purchase our tickets earlier!
Spend less and travel more, click HERE to find out more about Trazy.com.😊
HOW TO GO
Everland lies outside of Seoul, which is only accessible by bus. It took us almost two hours in order to travel from Seoul city to Everland by public transport. You may take a bus no.5002 from Gangnam Station, exit 5 which cost approximately KRW 3,000 per way to Everland.
Upon arrival, we took their free shuttle bus from the parking lot in order to enter the largest theme park in South Korea.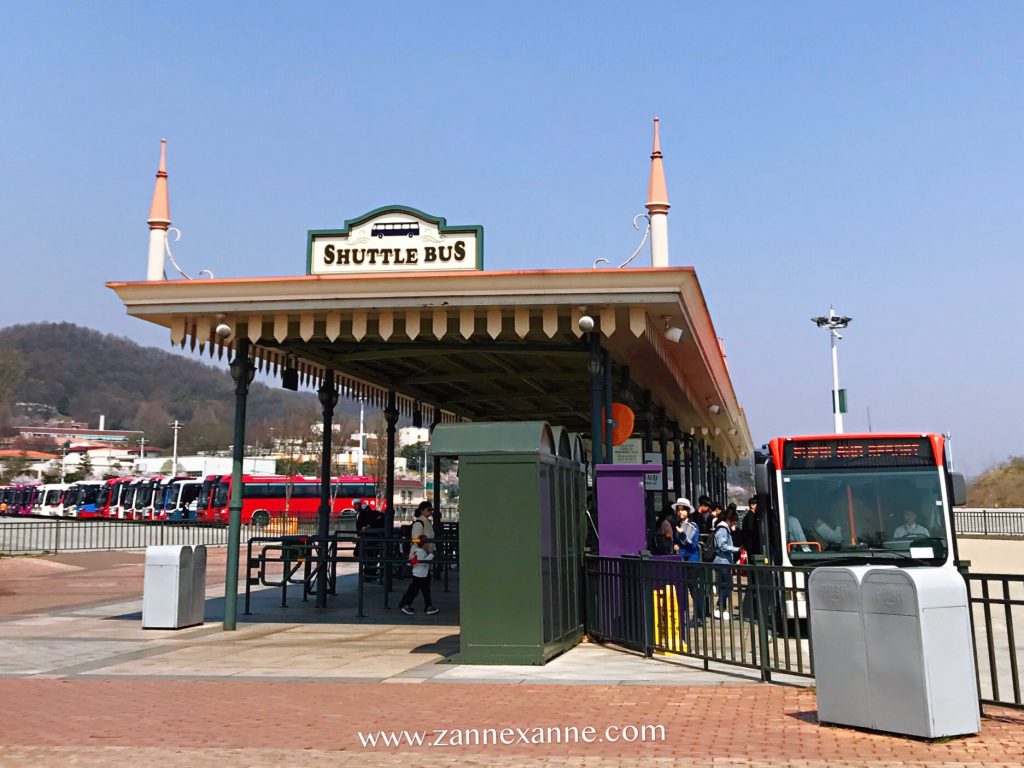 ATTRACTIONS
There are a total of five themed zones in Everland such as Global Fair, American Adventure, Magic Land, European Adventure and Zootopia. Please check on Everland's map for the latest daily parade and fireworks show too. The parade usually will be held at the Carnival Square at 2.30pm and 8.30pm. While the fireworks will be held at Four Seasons Garden at 9.30pm.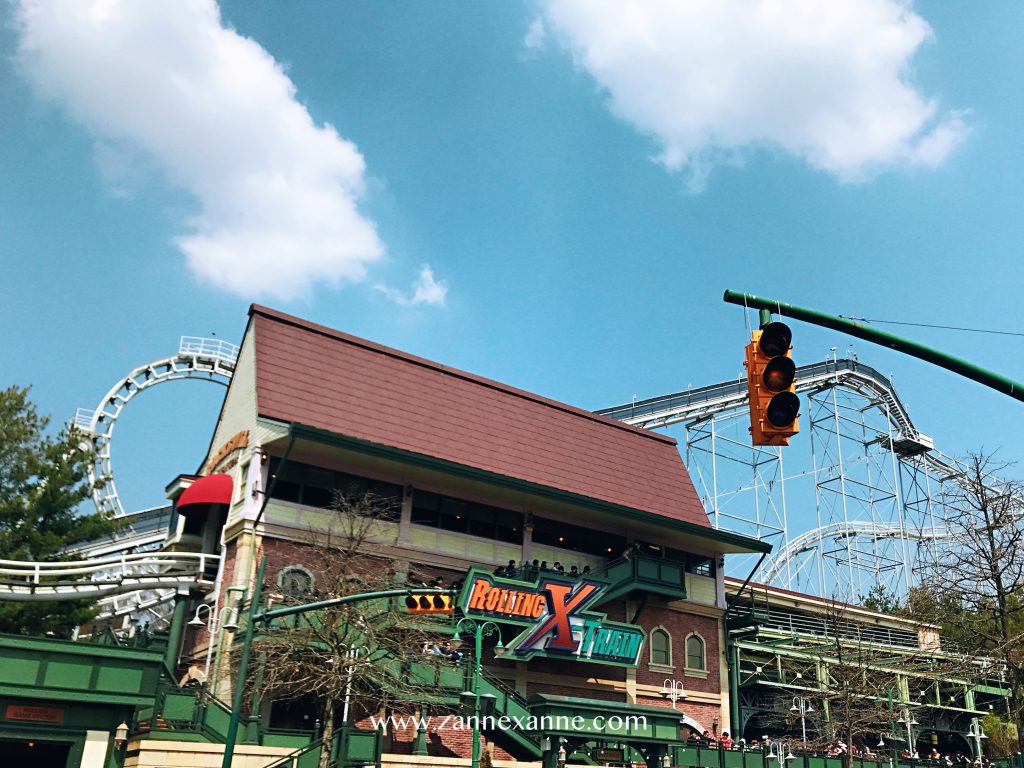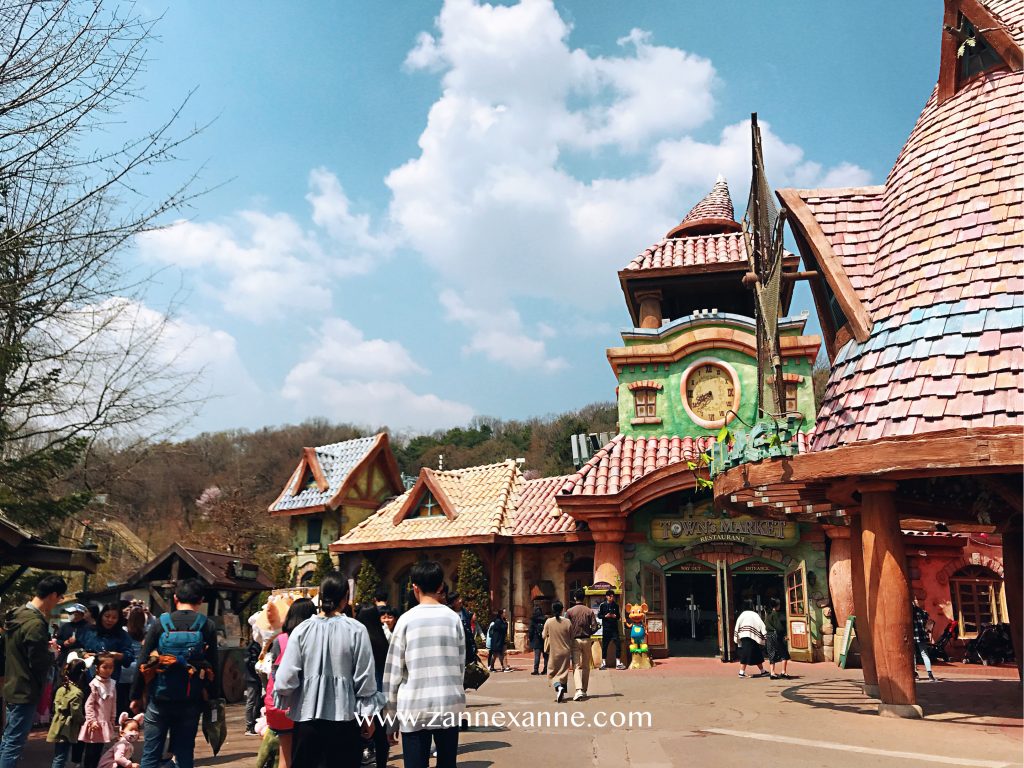 Besides of outdoor and indoor ride,  Everland has its own zoo as well ~ Zootopia! There are plenty of cuddly animals and exotic wildlife such as Toto and the Seal Island waiting for you. You can even book a private guided tour with a professional animal trainer to enhance your Zootopia's experience too. However, we don't manage to visit the zoo due to the time constraint and we have not yet explored all the thrilling rides in Everland.
There are also some friendly kid zones for your kids as well on the way to Magic Land. It features Kids Circuit that provides a safe car ride for your kids and Kids Village that promote educational material for them too. There is a also a Ferris Wheel where you can spend your precious time with your loved one above the sky!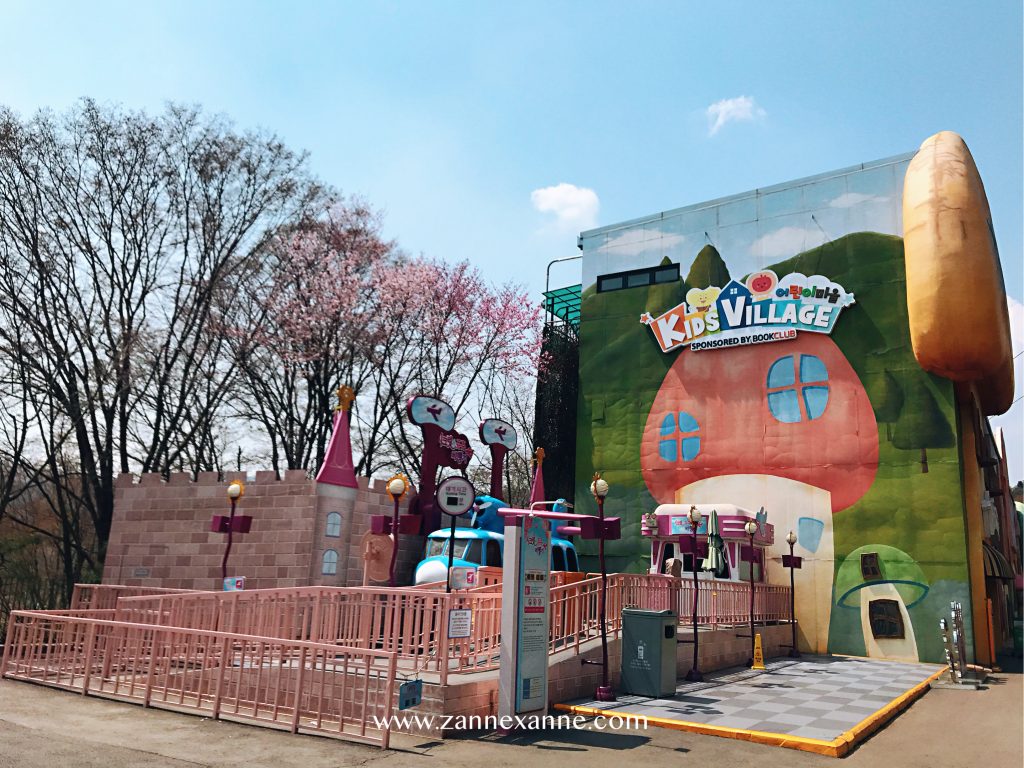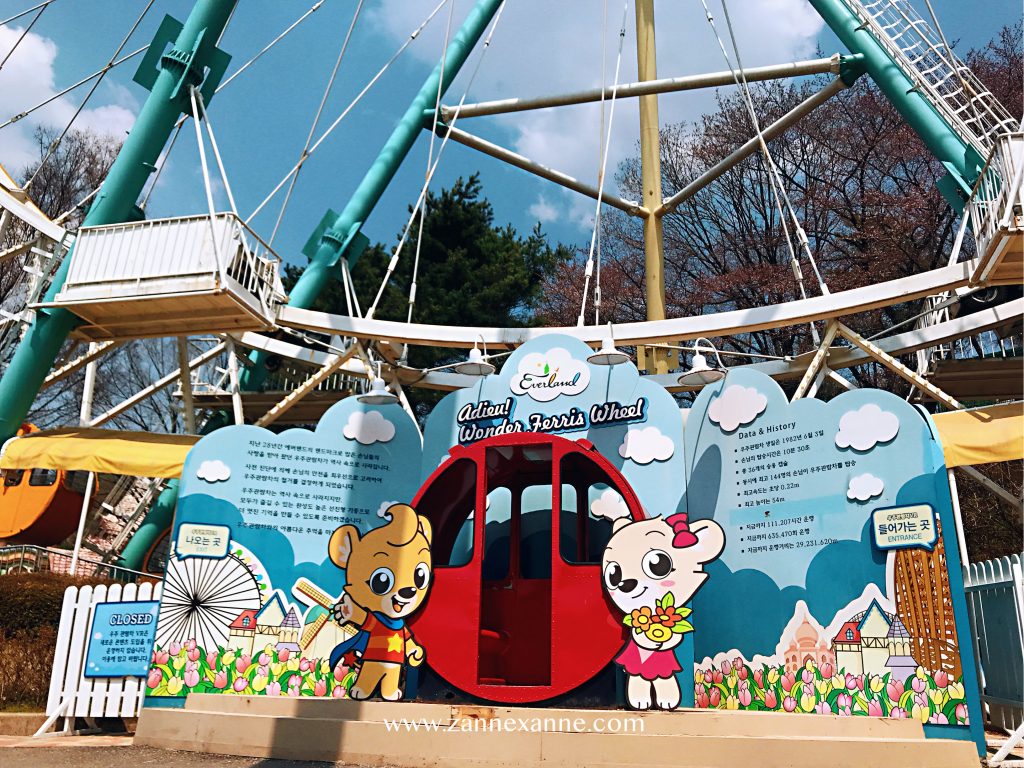 We also took the cable car from American Adventure to European Adventure. It was really nice to have an awesome bird view of the Everland from the top!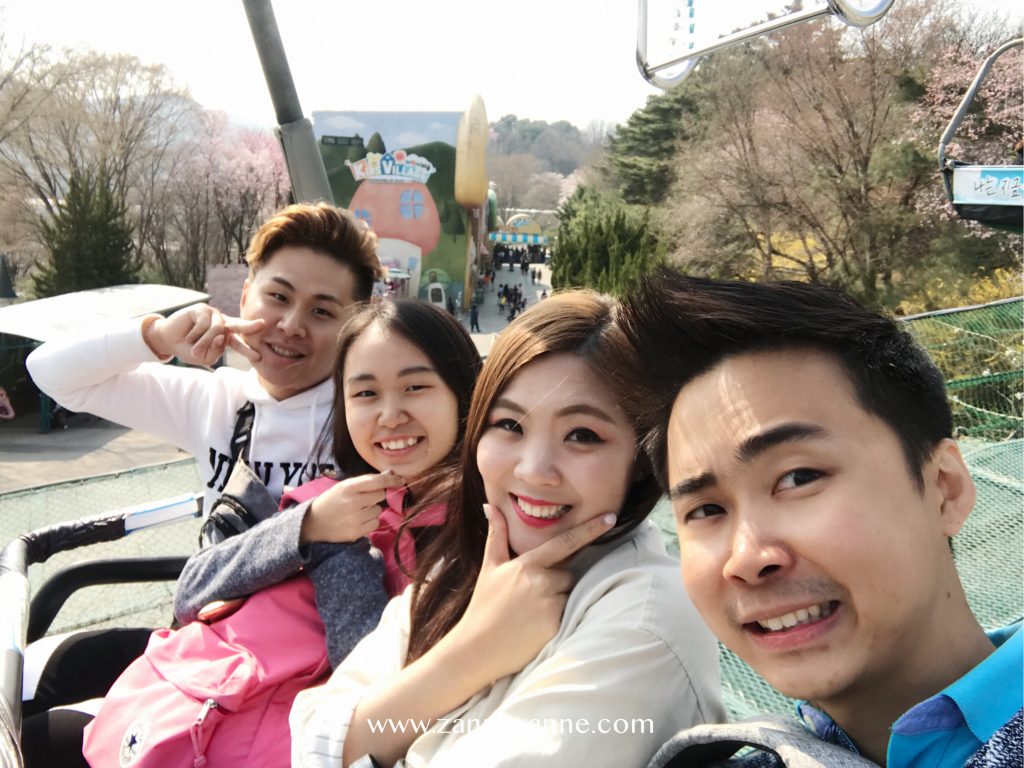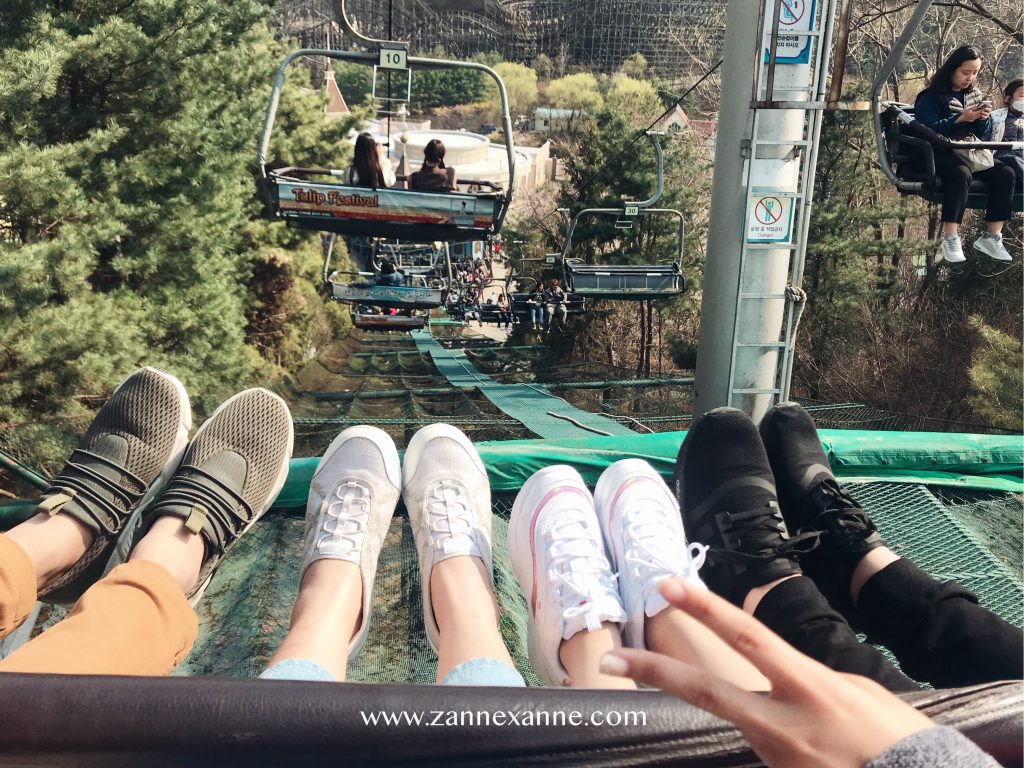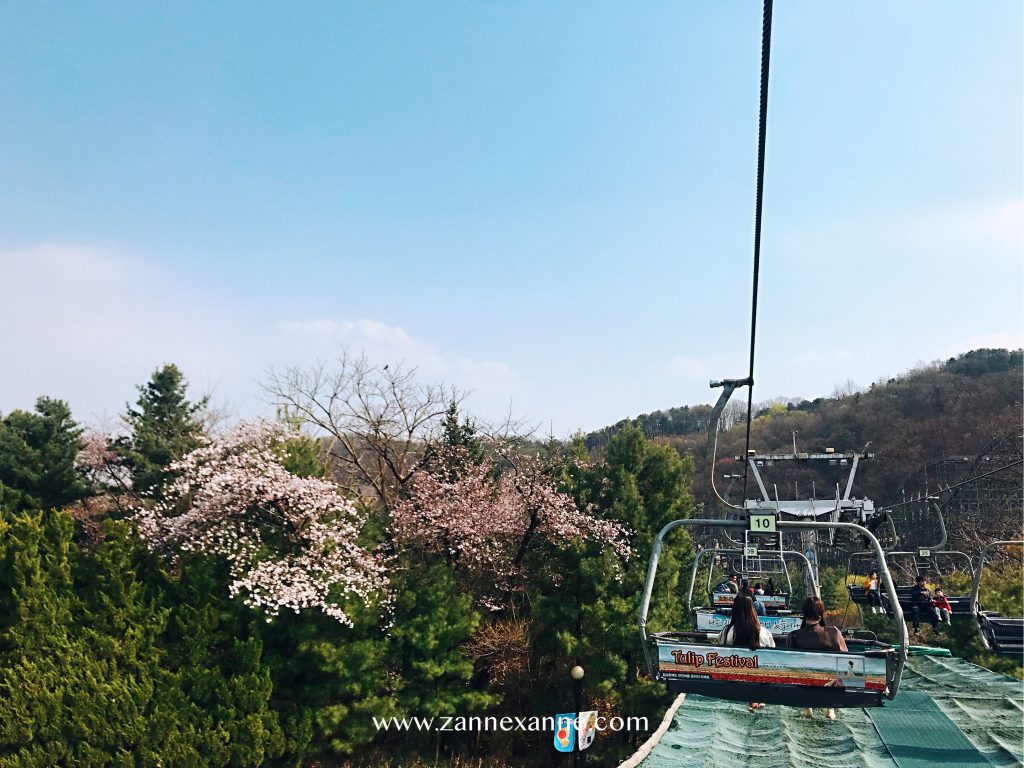 EXCITING & THRILLING RIDES
Here are the exciting and thrilling rides that you shouldn't miss too, for instance:
T – Express = The first wooden roller coaster in South Korea and vertical drop height of 77 degrees at 104km/hour.

Hurricane = A rotating pendulum roller coaster that allows the rider to feel being caught in the hurricane.

Columbus Adventure = A Viking ship that falls from a height of 33meter at 75 degree angle.

Thunder Fall = The longest waterway and first back drop of ride in South Korea with the largest falling angle. (Please take note that you may get wet during this ride.)

Let's Twist = An exciting experience of twist in all directions with music in the air.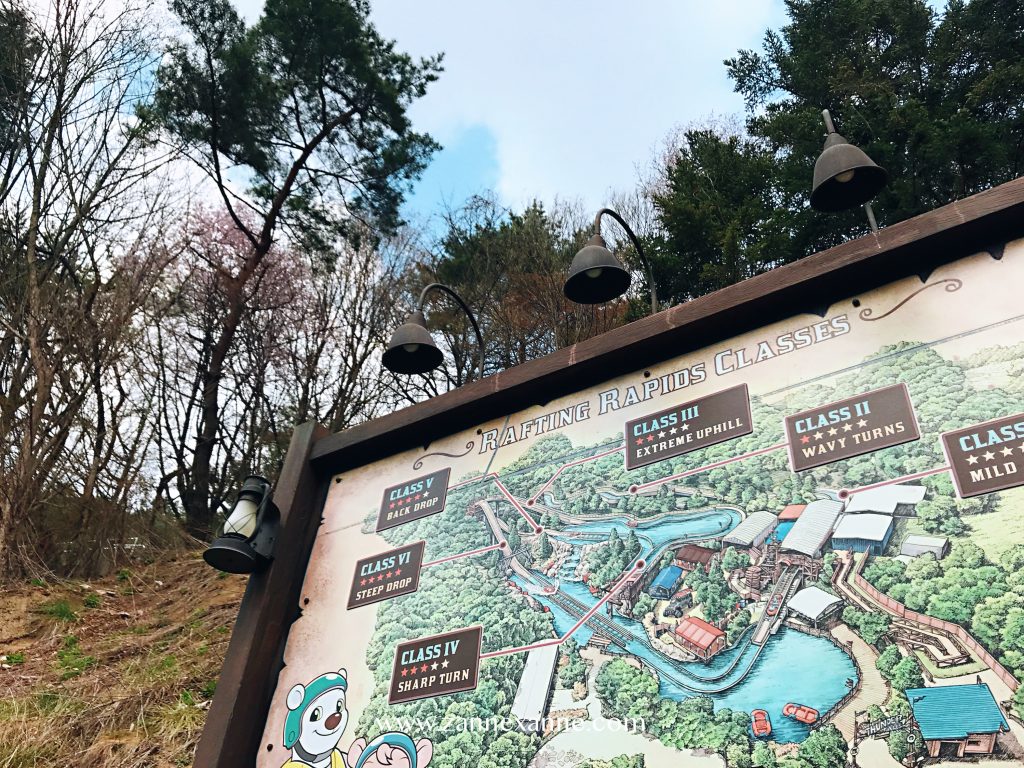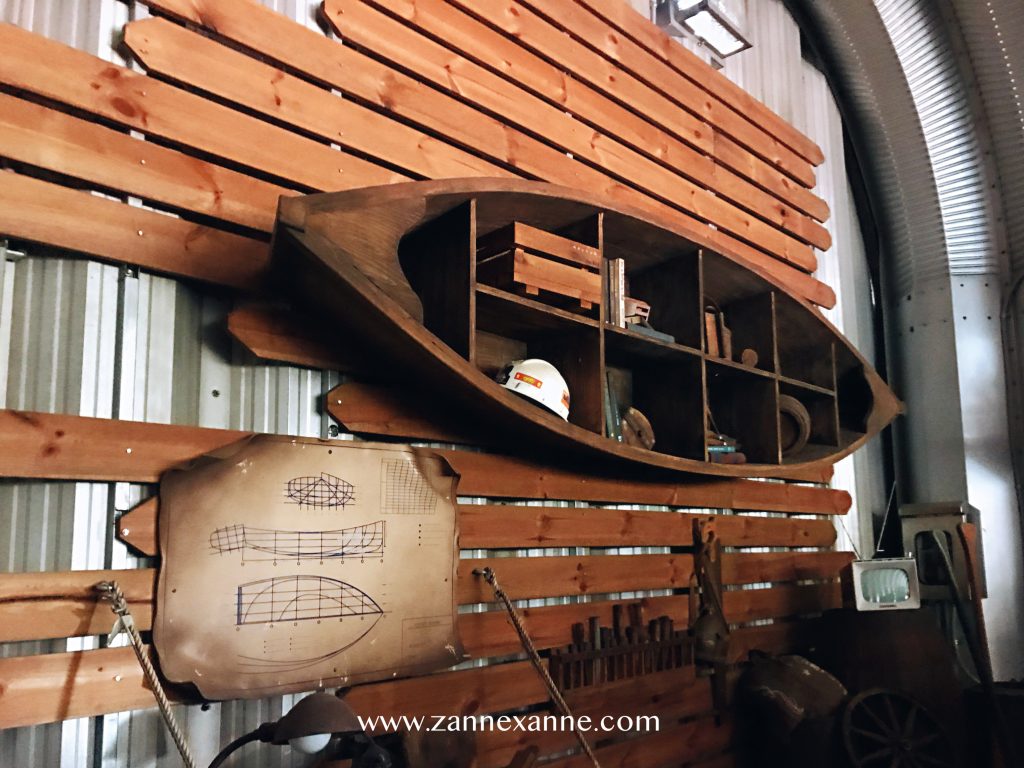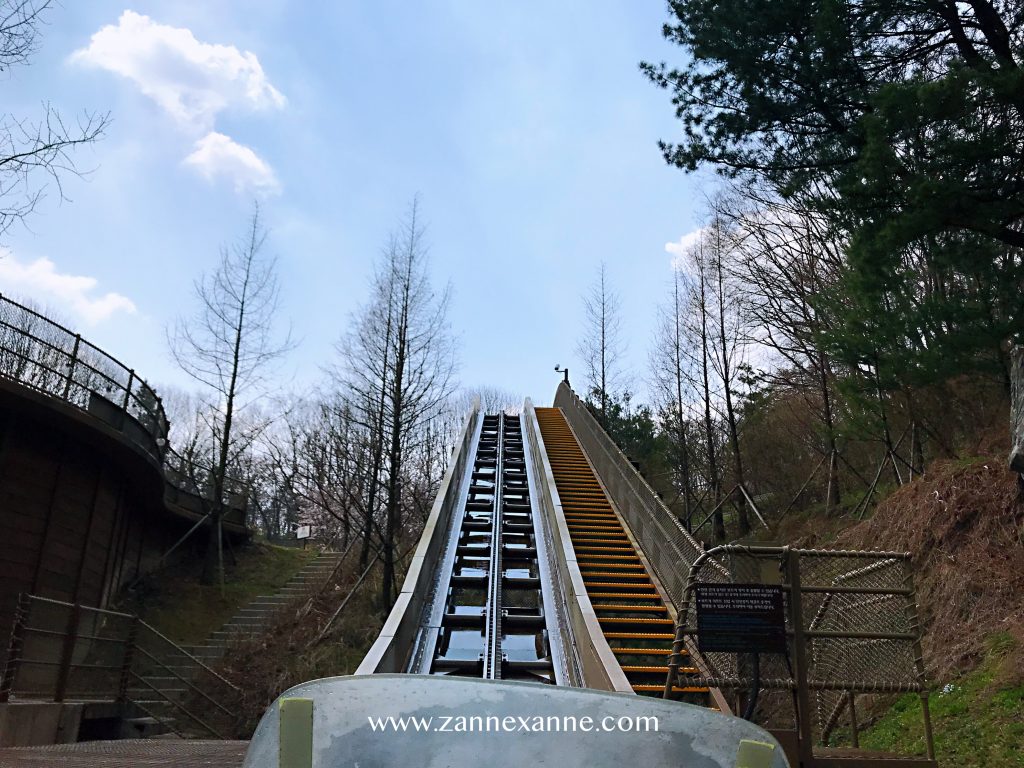 RESTAURANTS & SHOP
There are plenty of restaurants that you can spot at the Global Fair Zone with lots of outdoor seats and music. You may chilled and take in the fresh air while enjoying the view of Everland. Moreover, travellers are permitted to bring outside food into the park. You may pack along your favourite snacks, protein rich foods and even you can picnic under a shady tree or nice flowers and bushes too!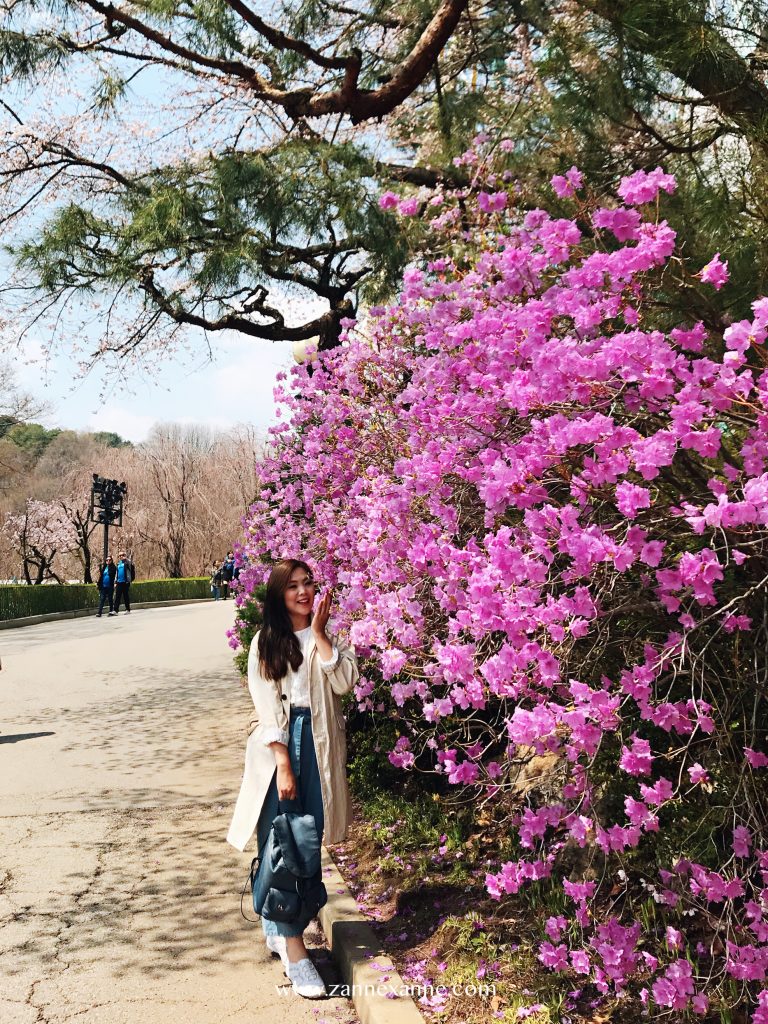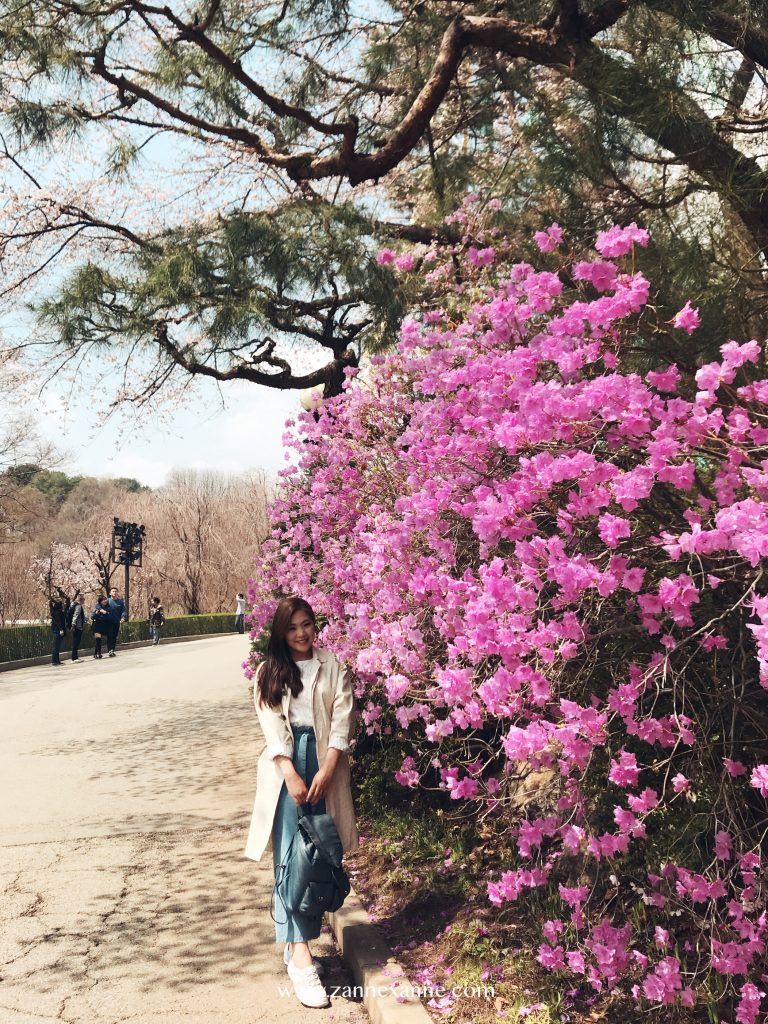 There are also plenty of food stalls selling various types of snacks within the themed zones. We had ice- cream as our dessert too!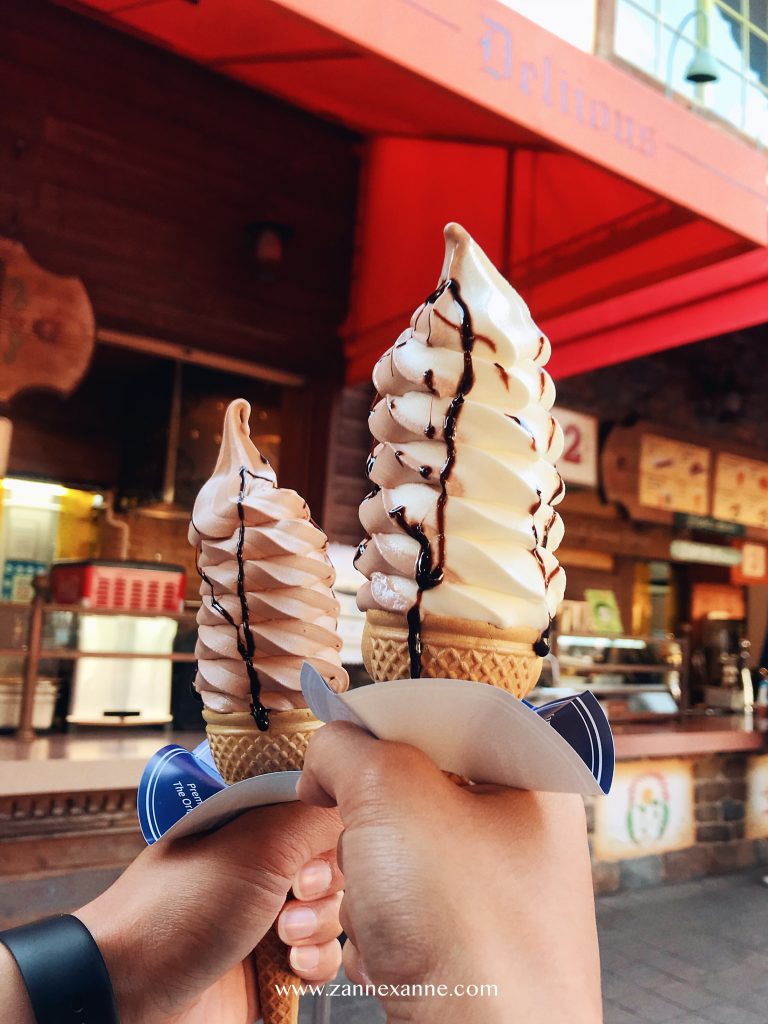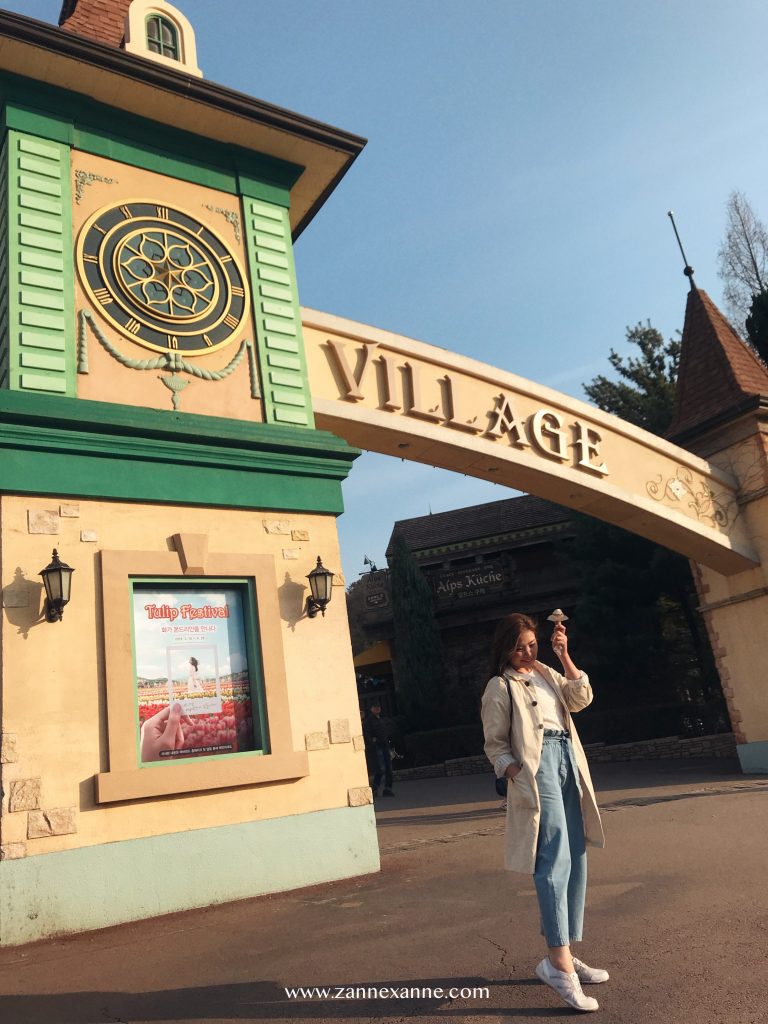 Everland has even 21 different shops across the park such as LINE friends storeand Pororo Shop. You may head to the Grand Emporiumat the Global Fair to purchase some souvenirs too.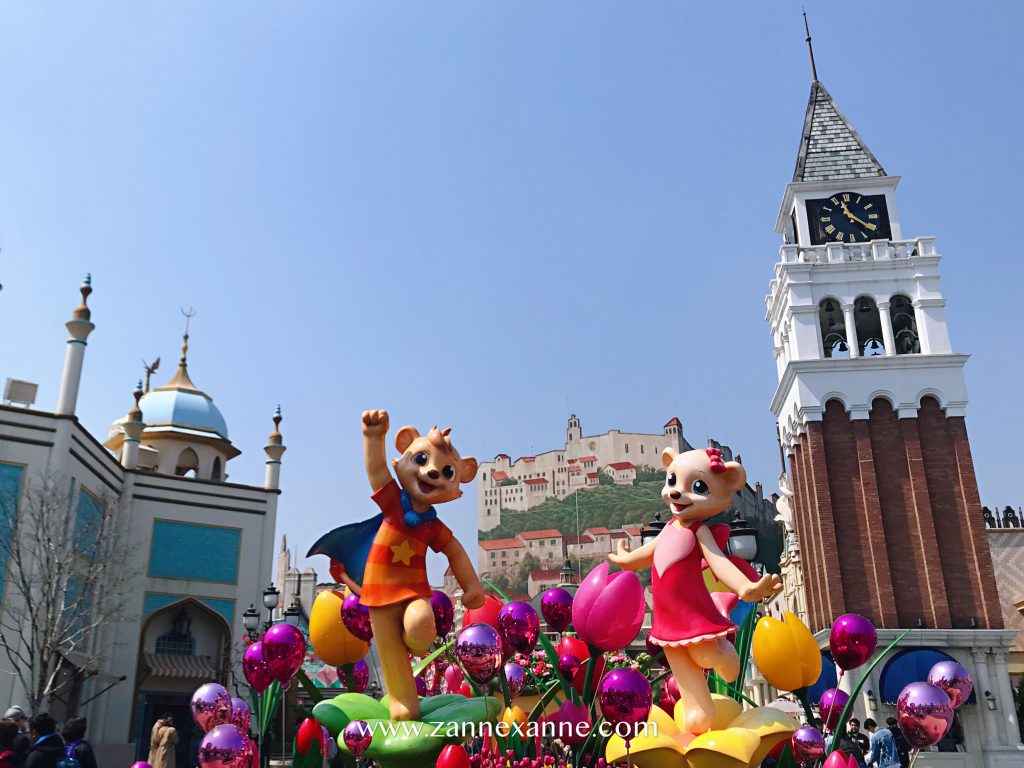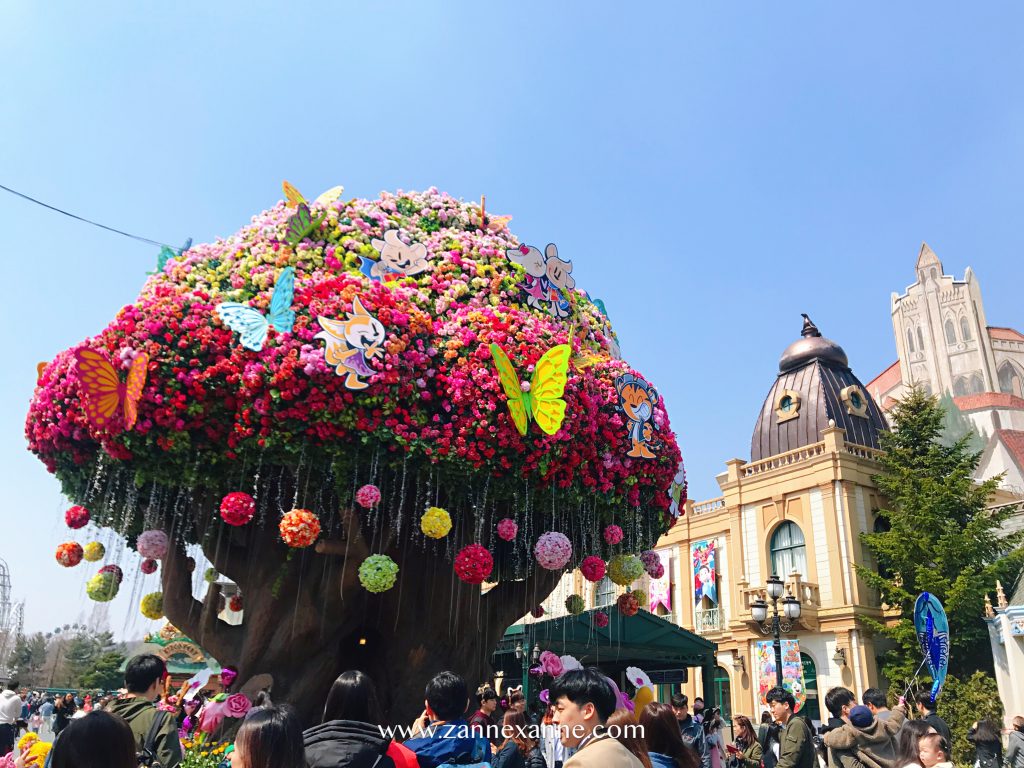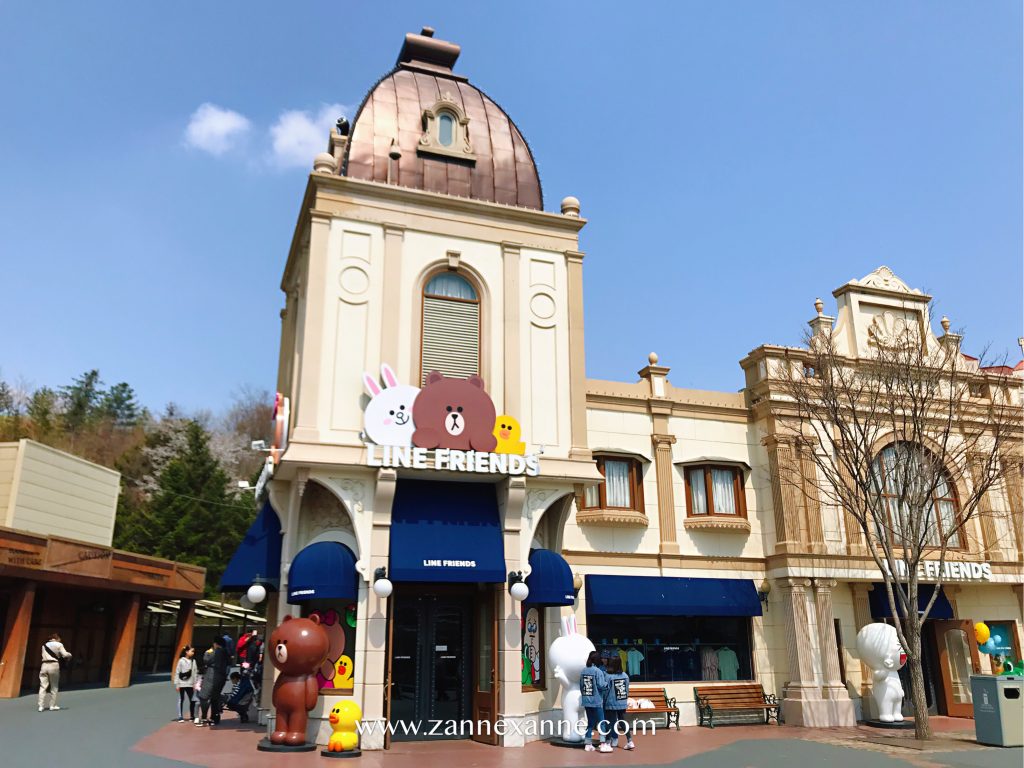 IN A NUTSHELL
It was indeed an exciting and thrilling experience to spend with Mr So and his siblings. We enjoyed ourselves very much in Everland, just like we were back to 17years old! It has been a long time for us to try on the thrilling rides and Everland was really huge that we don't really have enough time to explore it. We even skipped some of interesting places such as Magic Land, Zootopia and parade.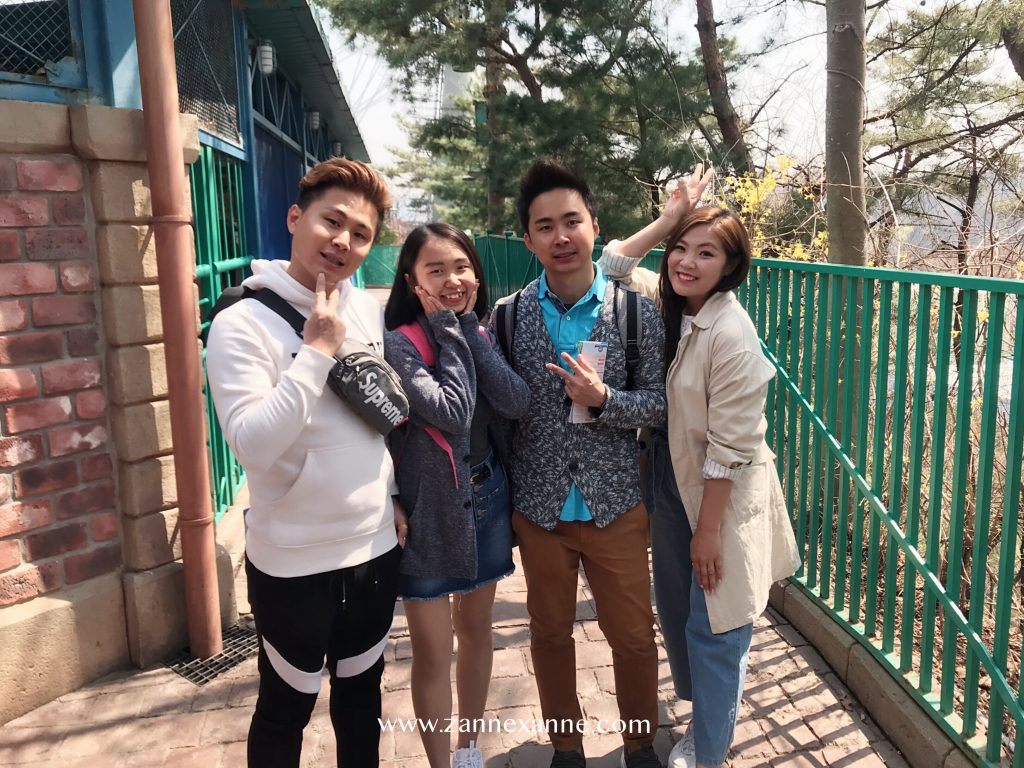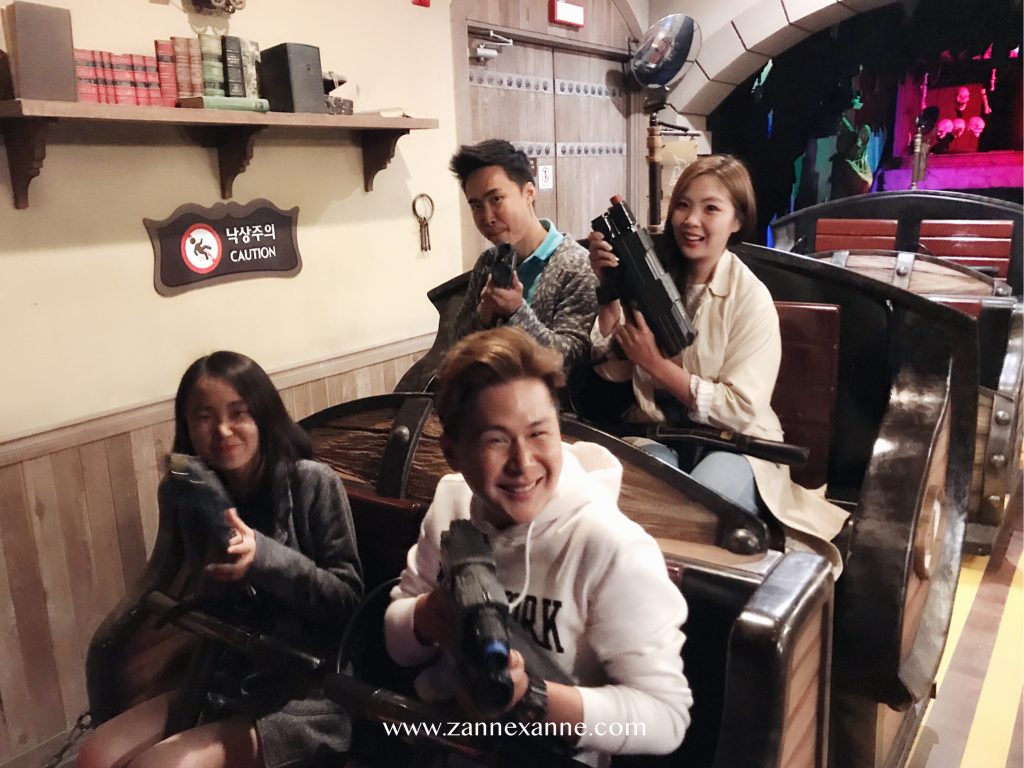 The CONS things about Everland is the location was quite far and we need to spend at least 2hours to travel to Everland from Seoul. We also have to leave Everland slightly earlier as we worried we may miss the bus and lost in the foreign country.
EVERLAND
199, Everland-ro, Pogog-eup, Cheoin-gu, Yongin-si, Gyeonggi-do, South Korea. | 10am – 10pm