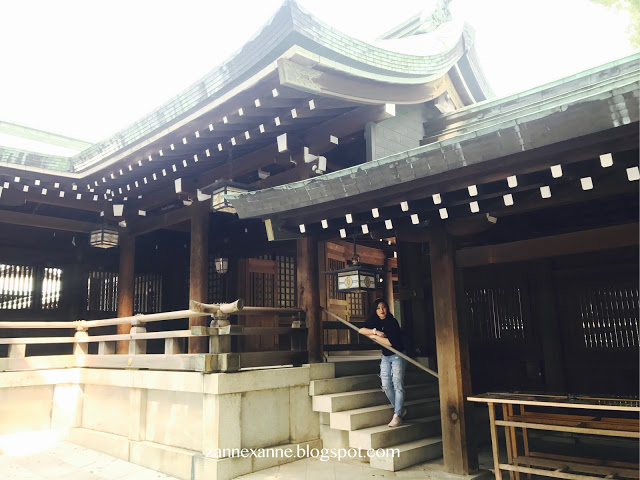 Tokyo Itinerary (Part 4) | Western Tokyo | Zanne Xanne's Travel Guide
My hostel is quite near to Meiji Shrine (明治神宮) and we took a train and stopped at Yoyogi Station. Meiji Shrine located just beside the JR Harajuku Station, however we decided to explore the western part of Tokyo by foot and all the way down to Harajuku and Shibuya.
MEIJI SHRINE (明治神宮) 
The first place we visited was Meiji Shrine. Meiji Shirne is one of the popular shrines in Tokyo, which has a very strategic location in Tokyo. More than 3million of visitors visit the shrine and the traditional Shinto weddings can often be seen taking place here. It offers a spacious walking path and relaxing grounds that connected the entrance from Yoyogi Park to Harajuku. The shrine was destroyed during the Second World War but was rebuilt after the war has ended.
1-1 Kamizono-cho Yoyogi, Shibuya-ku, 151-8557
Free Admission | 05:00- 18:00
Yoyogi Station | Harajuku Station
HARAJUKU (原宿)
After we spent about one hour in Meiji Shrine, we walked to Harajuku which is just located next to it. Harajuku is the center of Japan's most extreme teenage culture and fashion style. It is renowned for its Takeshita Street which is 400m long lined with many trendy shops, fashion boutiques, second hand clothes stores, crepe stands and café. You can walk all the way down until you reach another attraction~ Shibuya.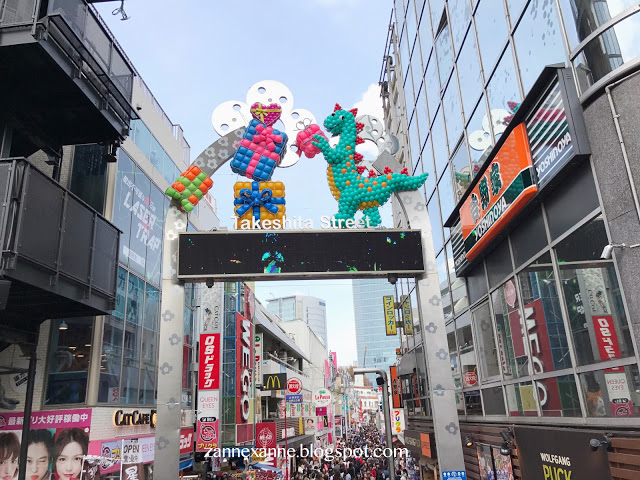 SHIBUYA (渋谷)
Similar to Harajuku, Shibuya is another colourful and busy district which packed with entertainment, shopping, dining and nightclubs. It's a center for many Japan's fashion and entertainment and it is famous for its Shibuya Crossing Street in front of Shibuya Station. Moreover, don't miss out the classic Mario Kart Style Race through Shibuya street when you are here too!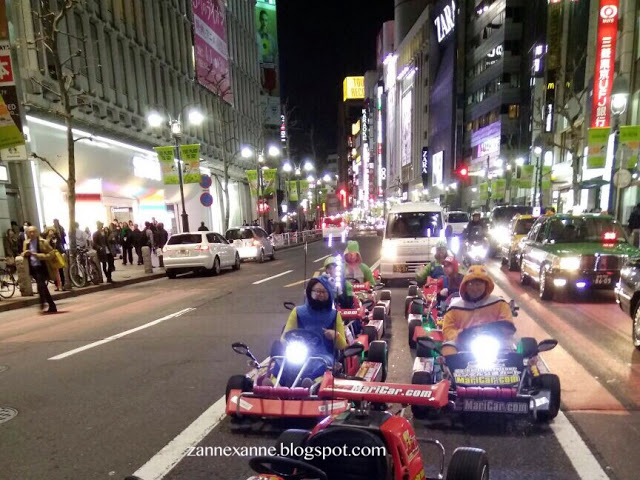 SHINJUKU (新宿)
Shinjuku has a busy railway station and handling more than two million of passengers every day. It's served by a dozen of railway and subway lines and it is a main stop for major long distance buses. You can purchase your ticket to Kyoto or Kawaguchiko Lake from here too!