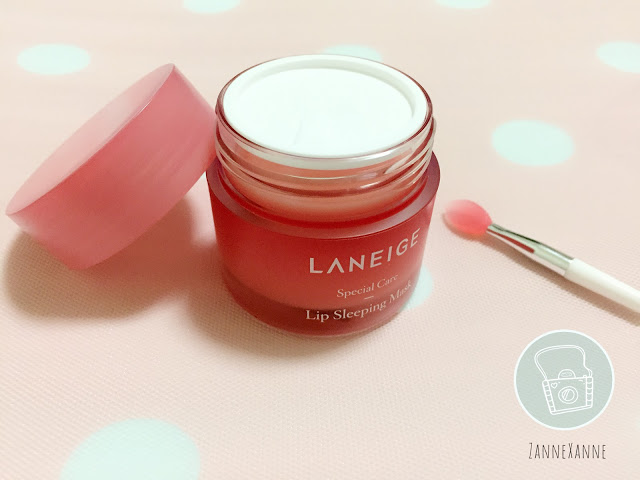 Laneige Lips Sleeping Mask Review By Zanne Xanne~ Solution for Cracked Lips
I've been cracking my head with the chapped lips due to the side effect of some medications that I'm taking recently. And this pinky little bottle from Laneige has caught my attention when I was doing my window shopping at Metrojaya. It is one of the recent skincare products since 2015 with a very fine pinky texture (some kind like a soft wax) with nice fruity scent.
Well, I'm not a fan of lip balm because I don't think it works for me even in the cold country. So I decided to give a try on this Laneige Lips Sleeping Mask which only costs me $6.90 after discount from Metrojaya's voucher! (The normal price cost $27) And I did read about some reviews and articles after I returned home, it was listed as one of a problem solver for the chapped lips!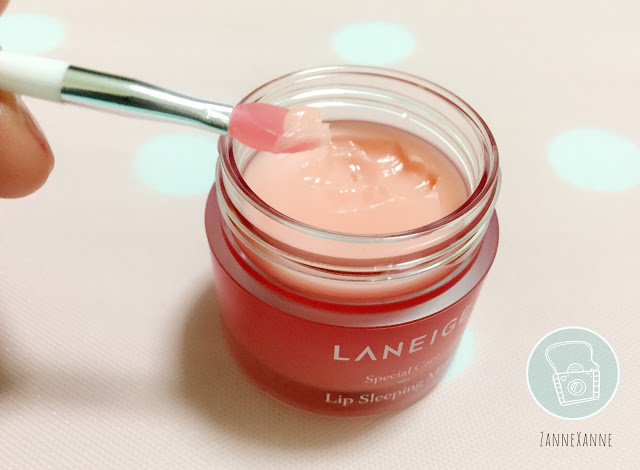 HOW TO USE
Scoop a liberal amount of Laneige Lip Sleeping Mask with the provided spatula and apply
a thick layer to the lips before going to bed and leave it on overnight.
Gently wash or wipe off the lips with a clean tissue or cotton pad in the next
morning.
 THE FORMULATION
It consists of powerful Moisture Wrap™ Hyaluronic Acid mineral that helps the skin to absorb & retain moisture throughout the night.
Vitamin C-rich Berry Mix Complex™ that consist of – raspberry, strawberry, cranberry, blueberry, gojiberry, soapberry, cloudberry and coffee berry that potent antioxidants to produce high & concentrated complex which is easily absorbed by the skin.
Laneige Lips Sleeping Mask able to melt the stubborn dead skin cells and provides moisture to the lips during the night. By wiping off the lips, it makes them look smooth and elastic by removing the dead skin cells away.
When I close my lips, it feels like a coat of moisture layered on it and instantly it creates a "juicy lips look". The sleeping mask goes onto the lips and is slightly thicker than the usual lip balm. You may feel not comfortable due to the oily and stickiness feeling for the first time, however you may used to it just like I did after 2 to 3 nights applied.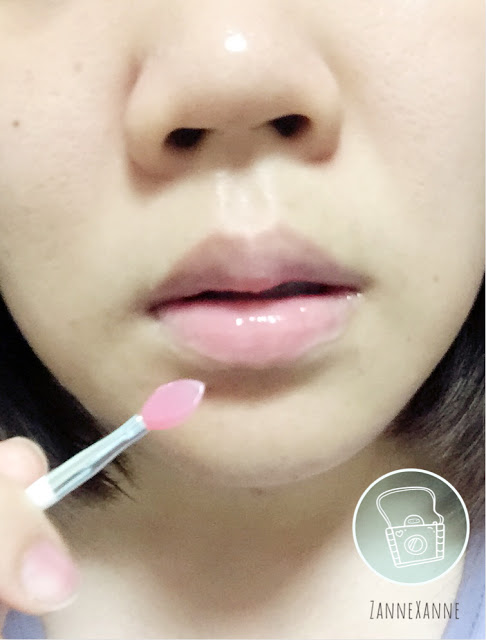 So, I decided to let my Mr So to give a try on this lips sleeping mask. As we know, man usually has a thick and rough skin compare to the woman. So I had made some experiment on his sexy lips and the result is amazing! His chapped and dry lips gone after a night of the "pampering" from Laneige Lips Sleeping Mask. Sooooo amazing!!
It is definitely a great skin care product for lips care, especially for chapped lips and  the ladies who are using matte lipstick in your daily makeup in order to keep your lips smooth and elastic all the time!
RATING ⭐⭐⭐⭐☆