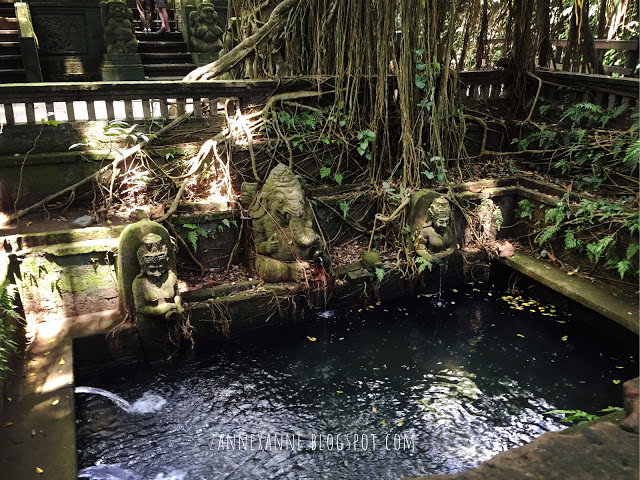 Bali Itinerary Part 2 ~ (Center Of Bali, Ubud) | Zanne Xanne's Travel Guide
BALI  DAY 2 ❤
9am ~ 12pm – ❤ Sacred Monkey Forest Sanctuary (Mandala Wisata Wanara Wana)
The Monkey Forest is a nature reserve which consists of 3 Hindu temples such as Pura Dalem Agung with a graveyard, Pura Beji and Pura Prajapati. It acts as a vital spiritual, economic, educational and conservation centre for the village as well. This 12.5 hectares forest consists of 700 of monkeys and 186 species of trees. In addition, the monkey plays an important role in their mythology and the Balinese's art, hence be prepared that the monkeys are everywhere once you enter the forest.
Operation Hour: 8.30am – 6pm (Daily)
Entrance Fee: IDR 40,000 Adult / IDR 30,000 Child
Address: Jalan Monkey Forest, Padangtegal, Ubud, Bali 80571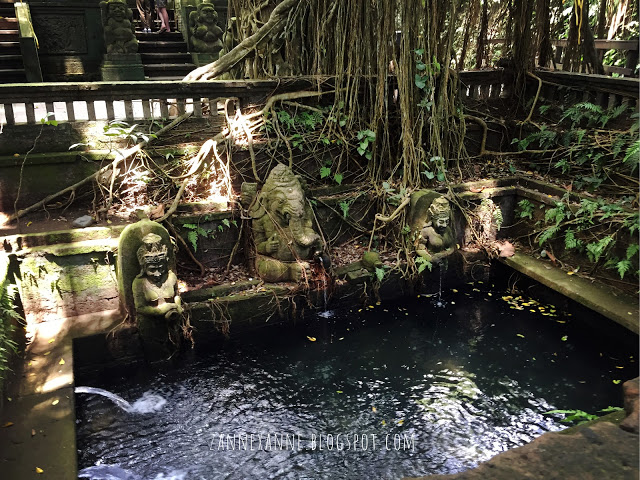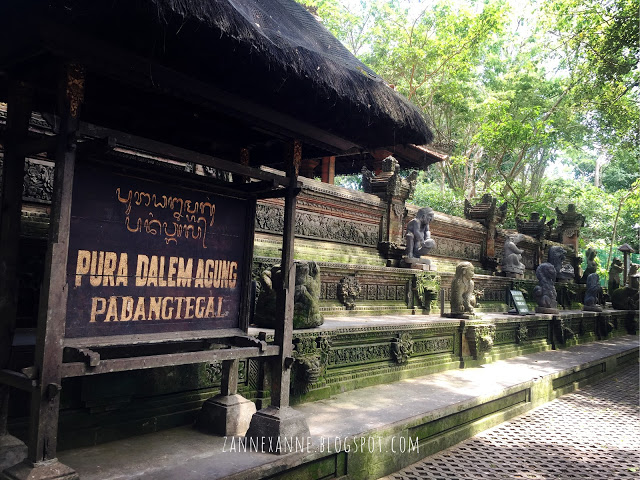 1pm ~ 3pm – ❤ Puri Saren Royal Palace 
The Ubud Royal Palace is a beautiful tourist spot with the Hindu architecture and sculpture. It is located in the middle of Ubud city which is just in front of Ubud Art Market. It has well preserved Balinese art and culture, nice garden setting and off course the traditional dance performance which held at 7.30pm daily. The palace main hall and stage are also hosting international events such as the opening ceremonies of the annual Ubud Writer and Readers Festival.
Operation Hour: 9am – 6pm
(Daily)Entrance Fee: FOC
4pm ~ 6pm – ❤ Ubud Art Market
It is also known as "Pasar Seni Ubud" which located opposite of the Puri Sare Royal Palace. The Ubud Art market is one of my favourite shopping sites for local art and craft such as beautiful scarf, shirt and dress, handmade woven bags, painting and other hand crafted goods. It's also a great place for hunting the local handicraft and souvenirs. Do remember to bargain the price before purchase!
Operation Hour: 9am – 6pm
(Daily) Entrance Fee: FOC
8pm ~10 pm – ❤ Balinese Massage and Spa
Get yourself a Balinese massage and spa after a day on your feet. Similar to Thai massage, Balinese massage is influenced by the Chinese and Ayurvedic medicines. It uses the technique of acupressure, reflexology and aromatherapy in order to release the body's pain and tenderness. You can find a lot of places offering massage and spa along Ubud.
BALI  DAY 3 ❤
We decided to get something different and excited before heading to the north part of Bali. We bought a "Cycling and Kayaking Tour" package from a local tour agency in Ubud Market which was recommended by Trip Advisor. (Ps: Sorry guys, I can't recall the agency name.)
8.30 am ~10.30 am – ❤ Bali Luwak Coffee Farm (Cat Poop Coffee)
Experience roasting the most expensive coffee in the word ~ Cat Poop Coffee at Ubud's farm, which can be sold up to $100 per cup in New York and London! The civet cat that is a nocturnal tree cat in Indonesia eats the coffee berry and then excreted the undigested coffee bean into the poop. You can also taste and sample the various types of local coffee which is freshly prepared and brewed for you.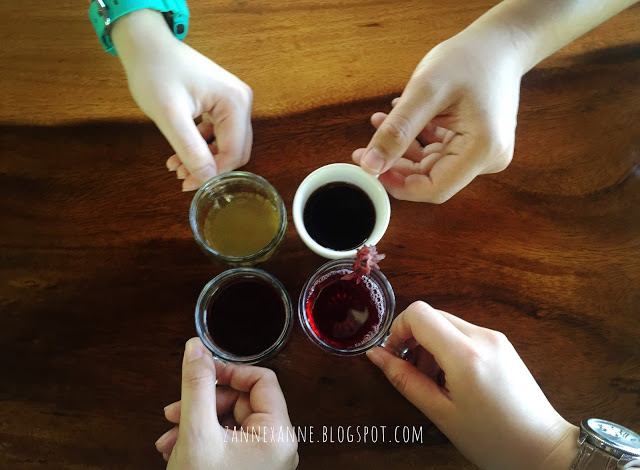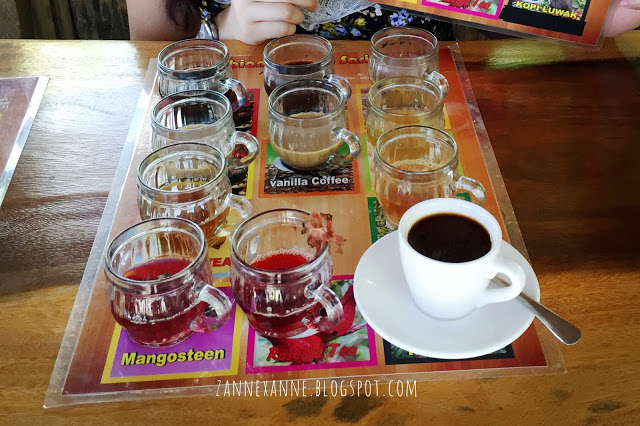 Various type of coffee samples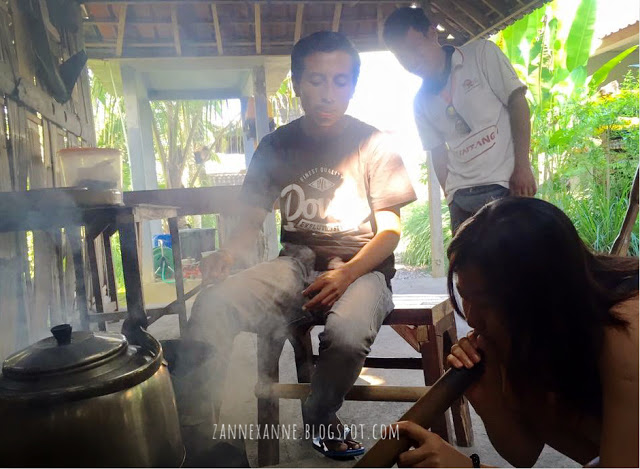 Roasting experience in coffee farm
11 am ~ 2 pm – ❤ Mount Agung Volcano View from Ubud
Enjoy the great volcano view of Mount Agung with a simple local breakfast. Mount Agung is one of the highest mountains in Bali and it dominates the surrounding area and influence the climate. It's quite chilling up here and it's one of the legend holds that the mountain is a fragment of Meru brought to Bali by the first Hindus. It is still an active volcano that occasionally belches the smoke and ash.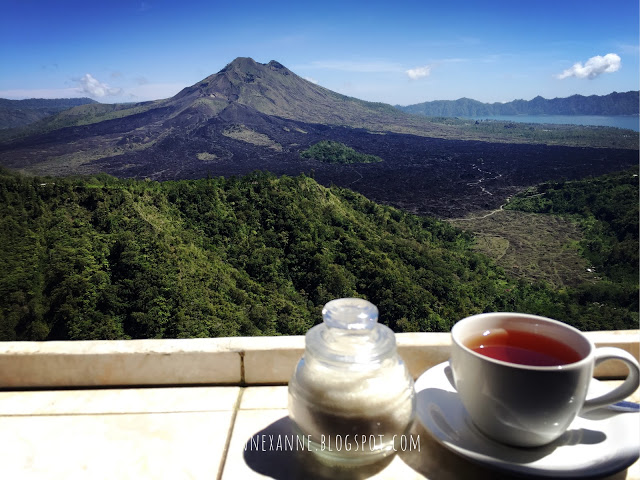 Have a cup of tea while enjoying the awesome Mount Agung view.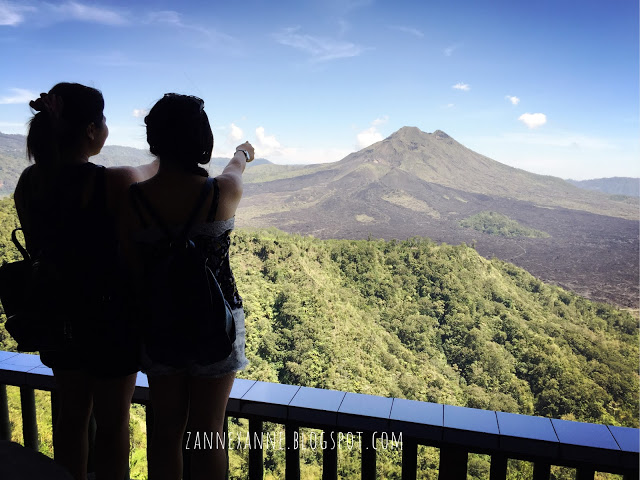 Mount Agung View

❤ Cycling around Tegallalang Rice Terrace
The cycling tour begins after a delicious breakfast with the awesome mountain view. Make your Ubud Village journey more memorable with the cycling experience around the Tegallalang Rice Terrace with the unique panorama paddies view. You can stop at any place to witness the beauty of the verdant terraced rice field scenery and enjoy your lunch at the nearest restaurant.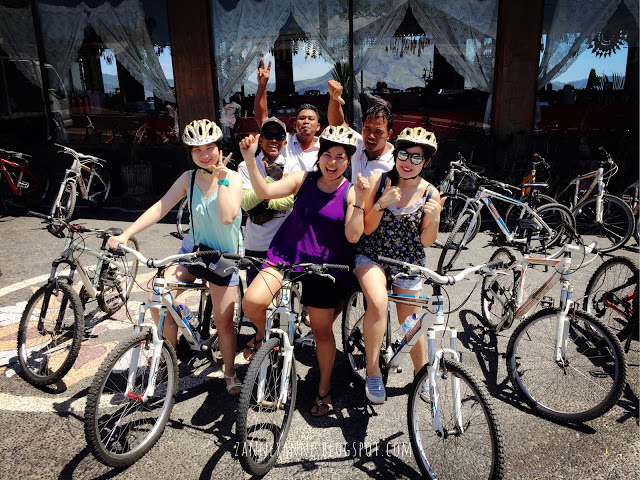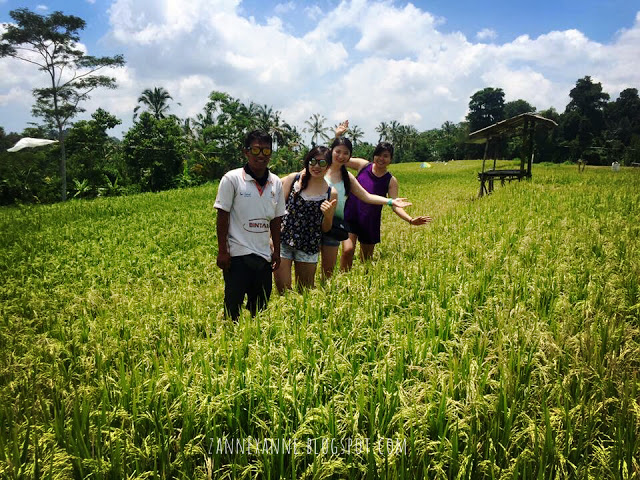 2pm ~ 6 pm- ❤ Kayaking at Ayung River
Experience the adventure tour at Ayung River, challenge yourself and have an excited thrill of kayaking down the river surrounded by the tropical rainforest in Ubud. We have a new and sweet memory here, especially jumping down from a "not so height" cliff and enjoying the beer in the middle of a tropical rain forest!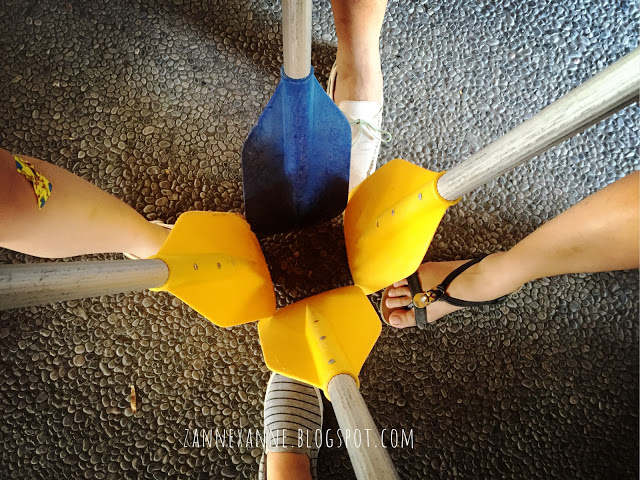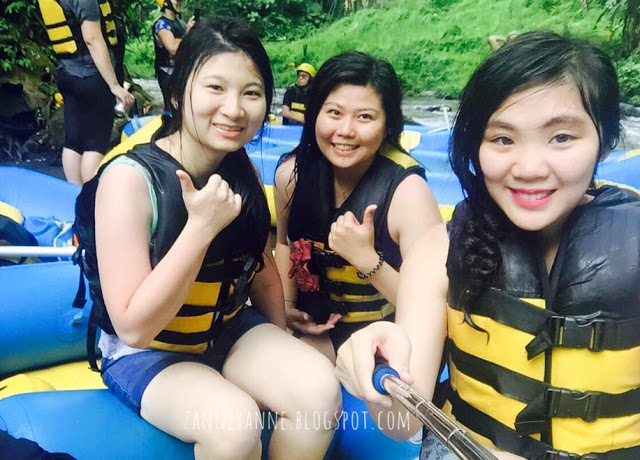 ❤ Stay tuned for the last part coming out soon! ❤