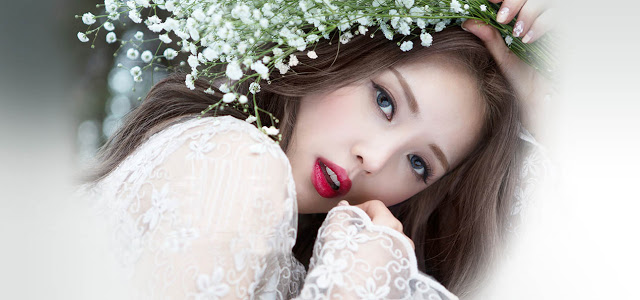 How to look like a Korean Girl | Zanne Xanne's Tips
Korean Wave, also known as "Hallyu" (한류) has taken a global lead in the sense of fashion and beauty. The influence from K-pop idols have turned the trend to be more enthusiastic at skincare and beauty, just to be more attractive and "Korean" look! Here are some easy tricks that you can learn to be more Korean:
1. SKINCARE PRODUCTS
We can't deny that most of the Korean idols have a perfect complexion that makes them shine. It will be easier to put on any make up with a good complexion and even with a light make up on it! You may consider some Korean brand's mask such as The Face Shop, Innisfree or Etude House which I found it's suitable for all skin types. Currently I'm using Laneige Water Bank Skincare that provides moisture and hydration for the combination skin. Will come out with a review soon for this series of skincare!
2.RIGHT HAIRSTYLE & COLOUR
Having the right hairstyle and colour makes such a big difference in how you look. Choose a right hairstyle that matches your face and don't blindly follow the current trend. Seek for a professional and experience hair stylist to design your hair if you're feeling unsure. I just cut my hair short recently and it's really a breath of fresh air as I never tried this hairstyle before. I choose to DIY my hair colour with Liese Creamy Bubble Color Ash Brown because it's fun and easy to be done in 1 hour. In addition, the thick creamy foam allows you to reach the difficult area with ease! (Ps: You may consider choosing the right colour according to your skin tone.)
3. NATURE MAKE UP
A fresh and natural looking make up which inspired by the idols has been the trend in Korea lately. They wear a very little or warm colour series eyeliner and eyebrow to look fresh flawless and perfectly natural. Just make sure the flaws are covered and the uneven skin tone, blemishes and dark circles as well!
4. EYEBROWS EMBROIDERY
A set of beautiful straight and thick eyebrow embroidery is a beauty trend in Korea. It definitely makes one look younger and softens the expressions. You just need to spend a little time to touch up your eyebrows before a date!
5. COLOUR LENSES
Most of the colour contact lenses are designed to enhance your look naturally. It helps to light up your look and blend with our natural eye colour to create a stunning and convincing look.
6. ORANGE BLUSH
Because pink is too mainstream and sweep it high on your cheekbones for a fresh and unexpected glow with the orange blush! The Orange might look bright in the pan, however the orange blush is not too intense and it's just right for a peachy look.
7. GRADIENT LIPS
Gradient Lips or often known as Ombre Lips (In Western) has recently made its way to the Western part of the world. The difference between these two are Gradient Lips is using a soft bloom colour from the center of the mouth while Ombre Lips is using strong and eye catching colour to attract the attention. In Korea, the look is said to give a more youthful and innocent appearance just like after sucking on a lollipop look.
8.KOREAN FASHION ~ COLD SERIES COLOUR
Getting the right outfit is important to make you look great and will turn the heads every where you go. Pick something in cold colour for instance black, white, grey, blue and green that create clean and simplicity which always the best!