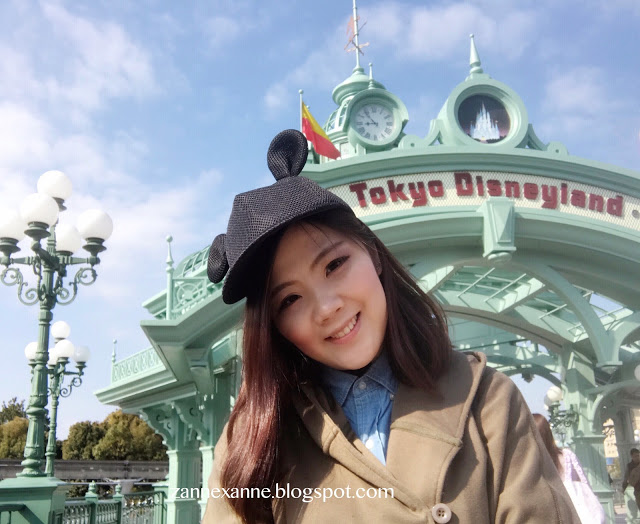 Tokyo Disneyland Review | Zanne Xanne's Travel Guide
The little girl's dream to enter the Magic Kingdom castle had finally come true. The delightful theme of World Bazaar, the imaginative and futuristic of Tomorrowland… No doubt that it is always the child and adult all time favourite which has occupied most of our childhood memories! Tokyo Disneyland is one of the crowded and packed theme parks in the world and we queue up for approximately 2-3 hours just for a ride.
TRANSPORTATION
Tokyo Disneyland is a 5mins walk from JR Maihama Station. Some visitors may prefer to enter from the other side of the resort's entrance where they able to ride the Disney Resort Monorail with a nice and colourful Mickey's theme interior.  However, we did not manage to take the ride due to the pack schedule.
FAVOURITE ATTRACTION
One of my favourite attractions in Tokyo Disneyland is Toontown where this little pleasant park is designed with a lot of cute and colourful Disney character's sculpture for visitors to play with, climb on, crawl through and even take a picture with them! Girls will definitely never say no to the cute stuffs. Moreover, it's a family friendly attraction that you can supervise your kids here and give them a safer ride with the kid friendly entertainment such as Goofy's Paint "n" Playhouse and Roger Rabbit's Car Toon Spin. We were quite rushed for the next attraction, hence we only able to visit Minnie's House and Chip and Dale's Treehouse.
REVIEW
Stay tuned for my final Tokyo trip to Kawaguchiko Lake. 🙂