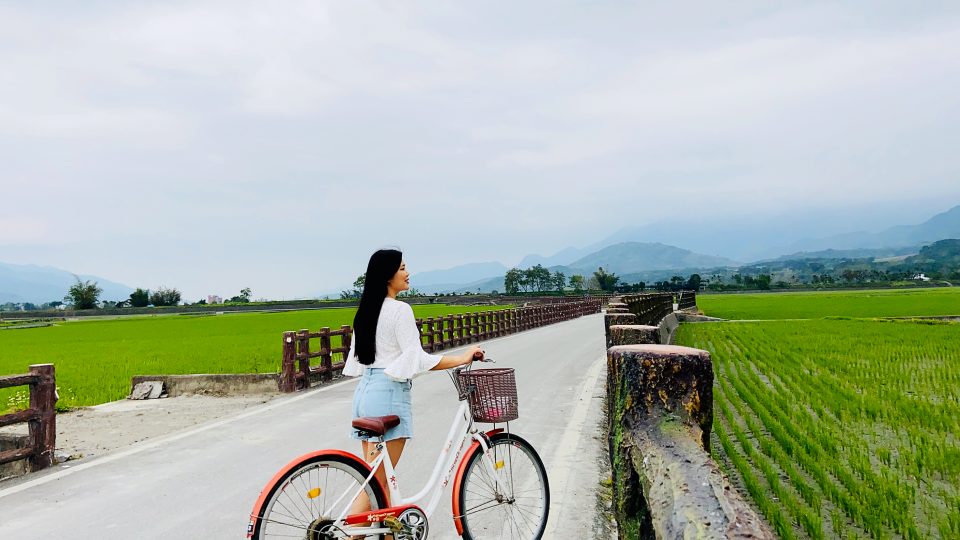 Brown Avenue | The Picturesque Paddy Field of Chishang | Zanne Xanne's Travel Guide
Brown Avenue or Brown Boulevard (伯朗大道) is a renowned green rice paddy field bordered by the mountains of the Eastern Rift Valley at the eastern coast of Taiwan. Brown Avenue (伯朗大道) is also a lovely and picturesque little town that enables visitors to explore and cycle around the 2.2km long straight road in Chishang (池上).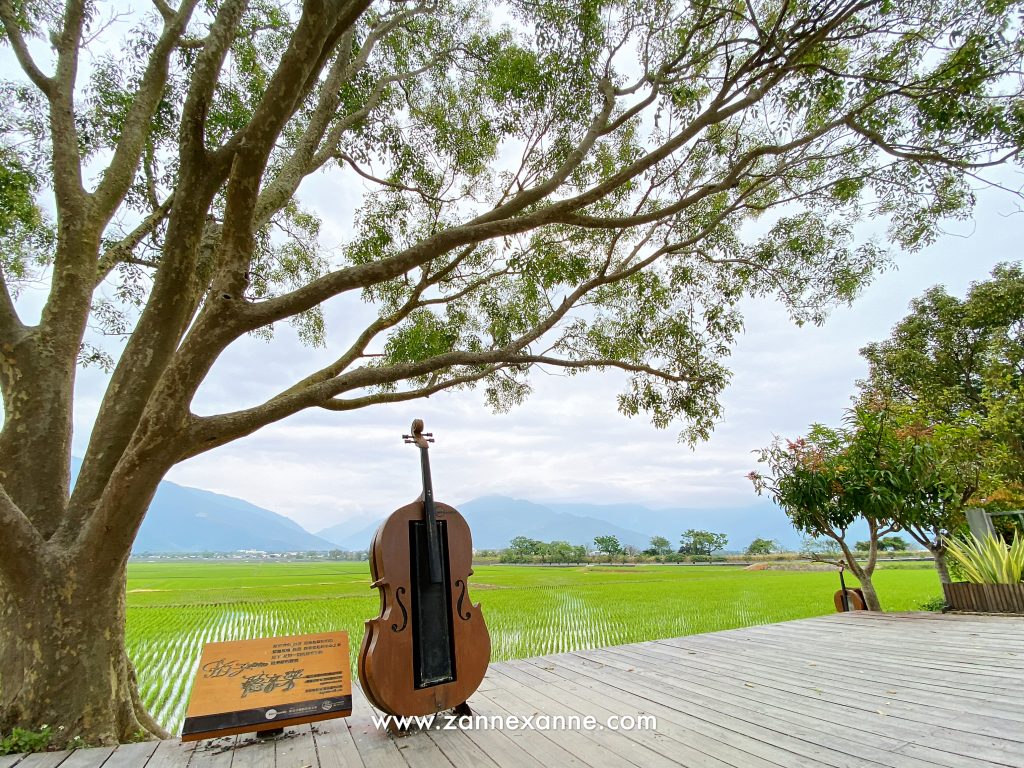 With the unique and picturesque of Brown Avenue (伯朗大道),  you may want to rent a bicycle from a store nearby in order to explore the lovely countryside during summer.
You may spot plenty of bike rental stores along your journey and I realize most of the bikes rental price are standard ranging from TWD 150 to TWD 800. Just go on and pick a bike that suit you most.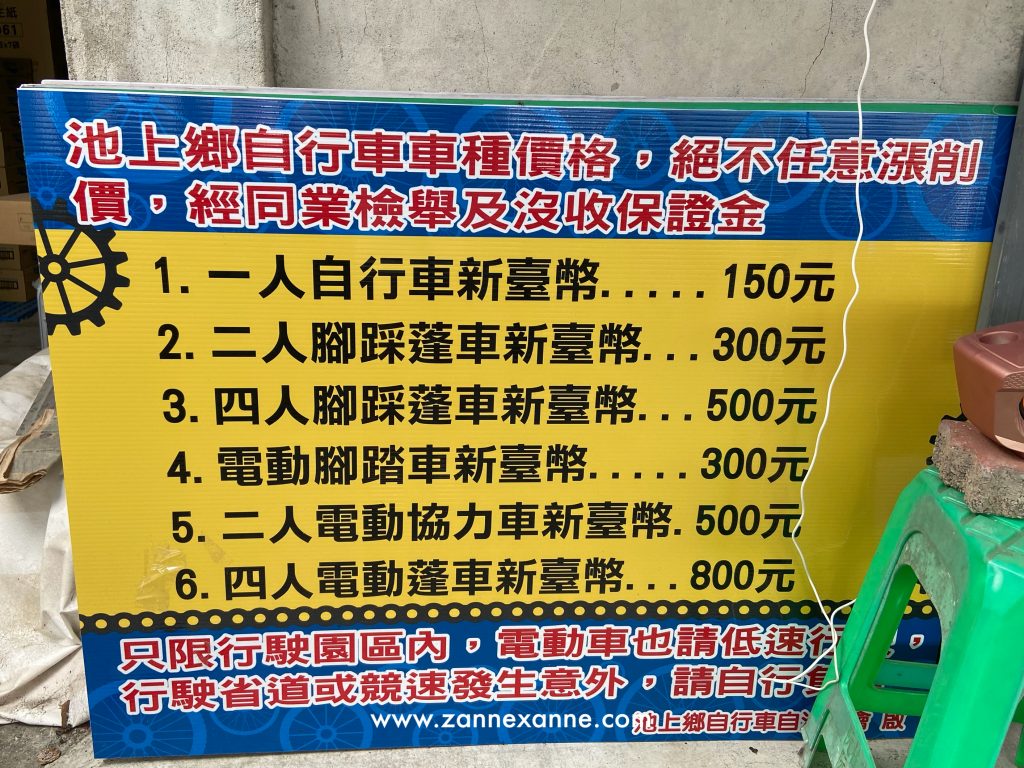 I choose my bike from Yuan Sun Bike Store (源顺自行车) which costs me  TWD 150. For those who don't like cycling, the bike rental store also offers four-wheeled two seater bike for NTD 500 which operate automatically by battery.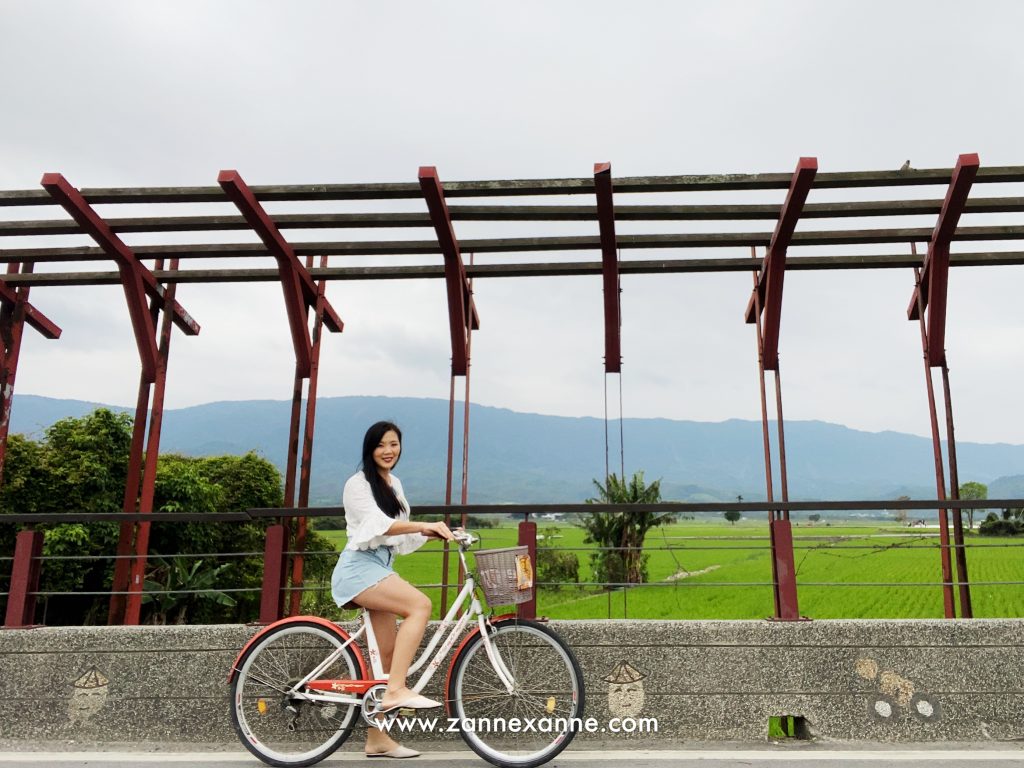 There is plenty of farmland and paddy field around Brown Avenue (伯朗大道) which grow locally that you wish to admire and take pictures with. Moreover, you may find plenty of signature landmarks and rest stops that you could sit quietly and enjoy the rustling of the paddy stalks in the wind.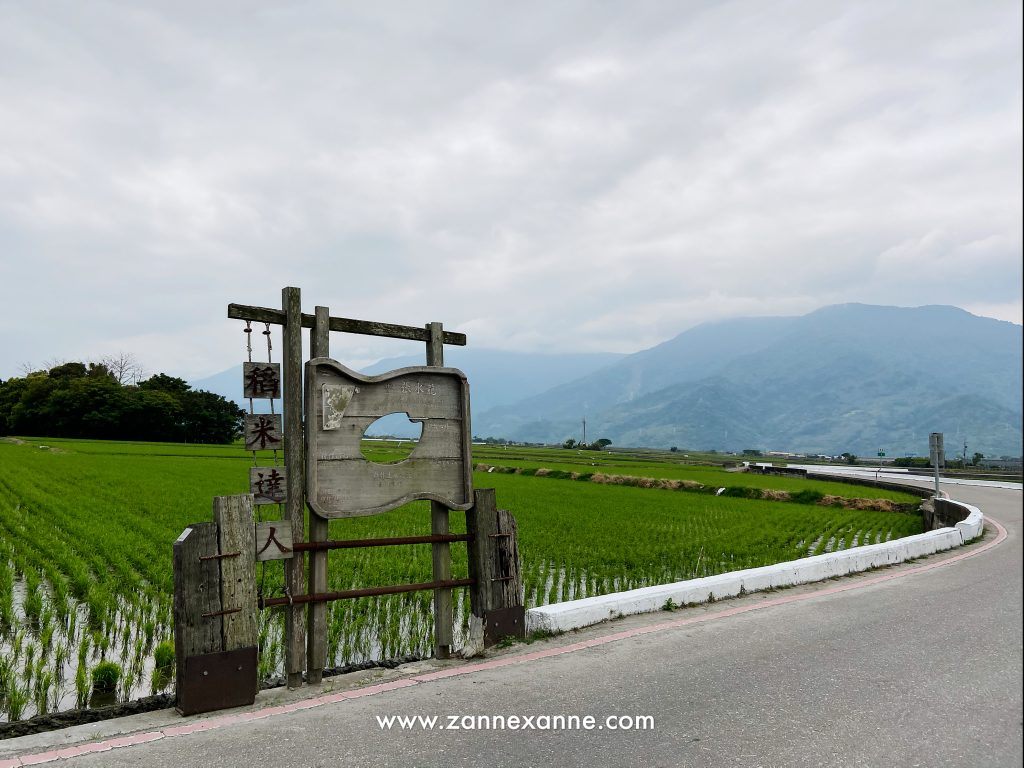 The wooden rest house has an awesome view of the paddy field and you may take a short break here from the relentless hot sun.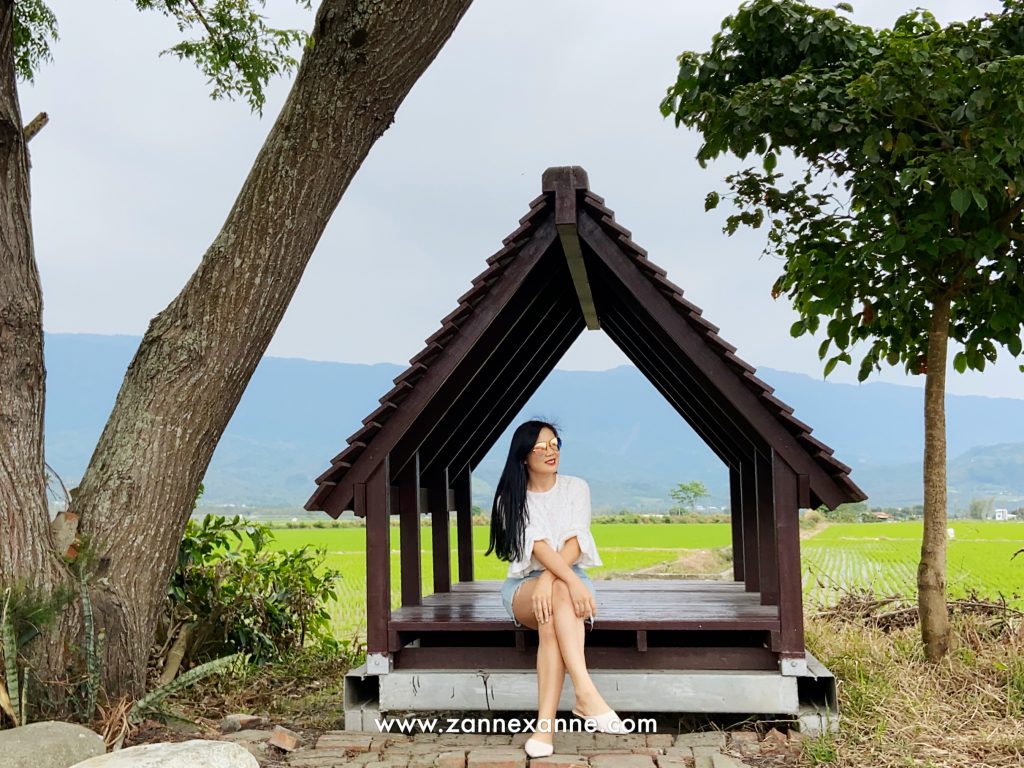 There is a golden period for the paddy field where they change their colour according to the season too.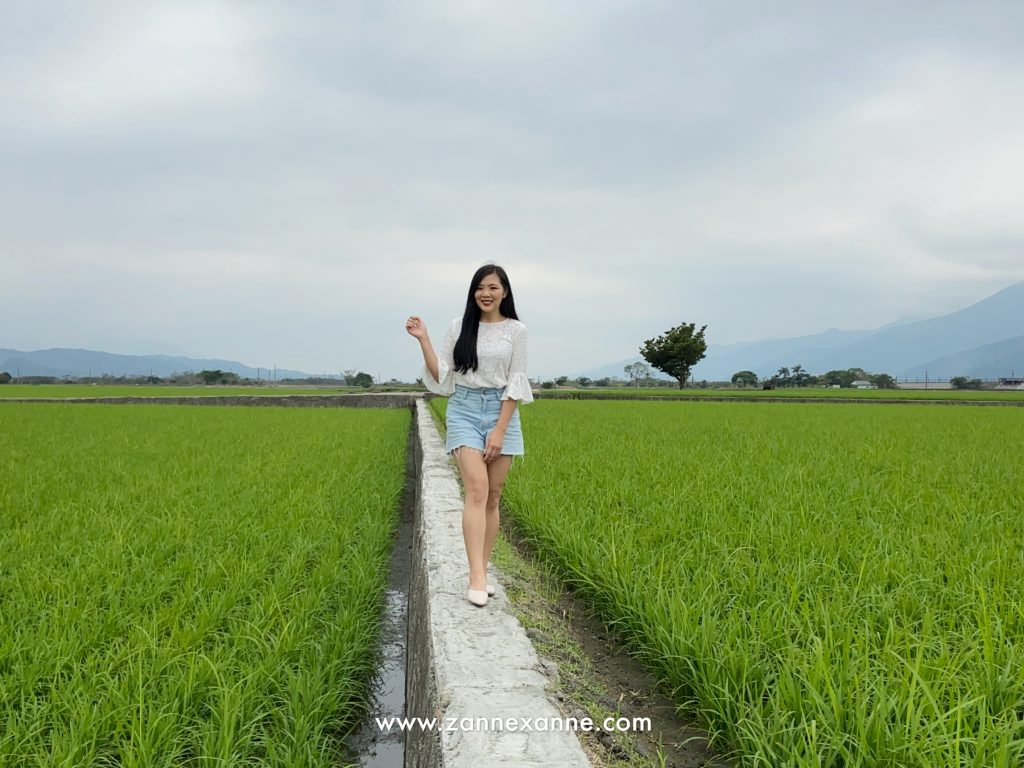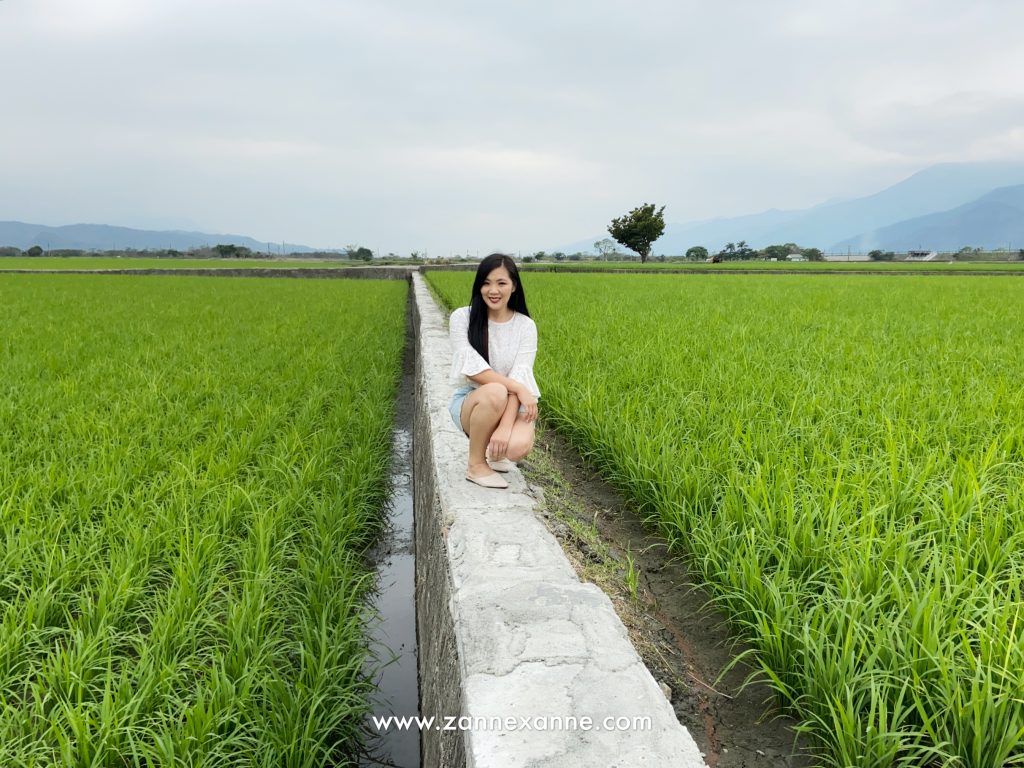 It was still green when I visited Brown Avenue (伯朗大道) and it will turn into beautiful golden yellow when it is harvest season in October. Hence, if you wish to take a picture with golden yellow paddy field, do remember to visit Brown Avenue (伯朗大道) during their harvest festival in October.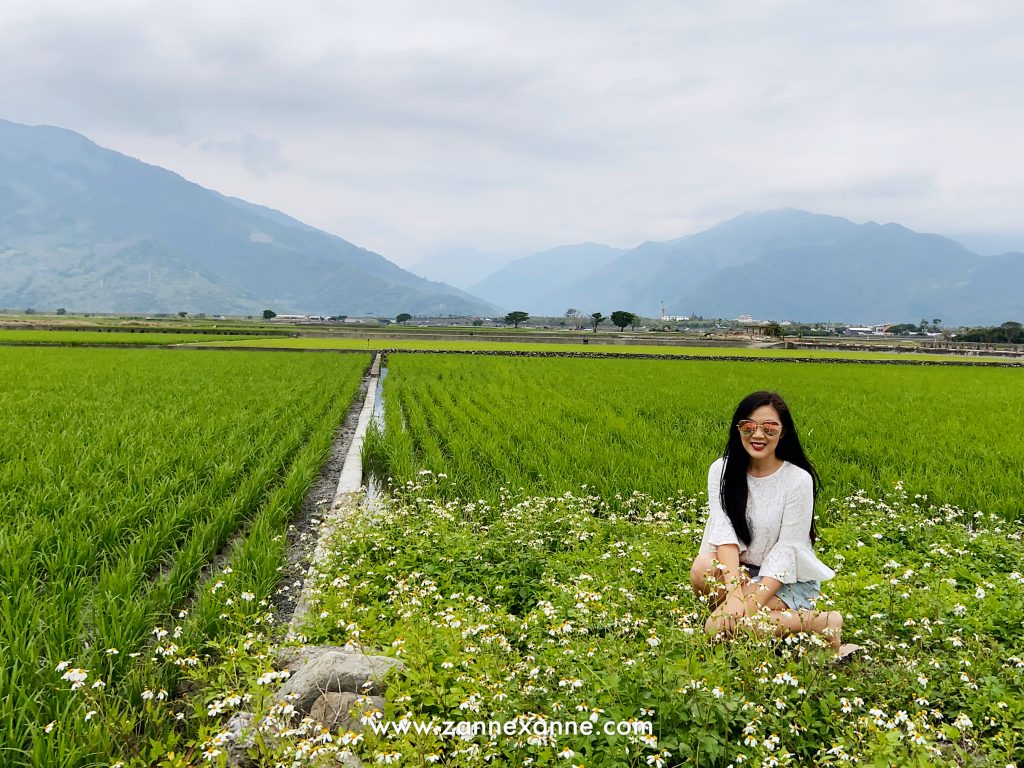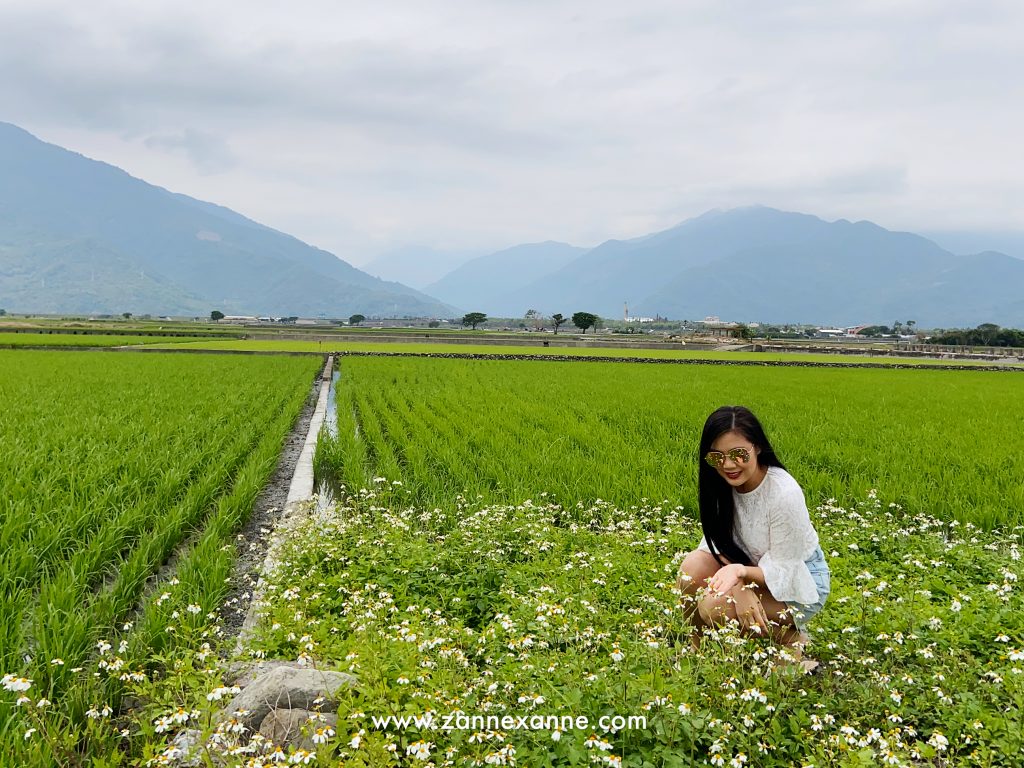 Don't worry about the cars crossing the road as  cars are prohibited in Brown Avenue (伯朗大道) and only pedestrians, bicycles and scooters are allowed here.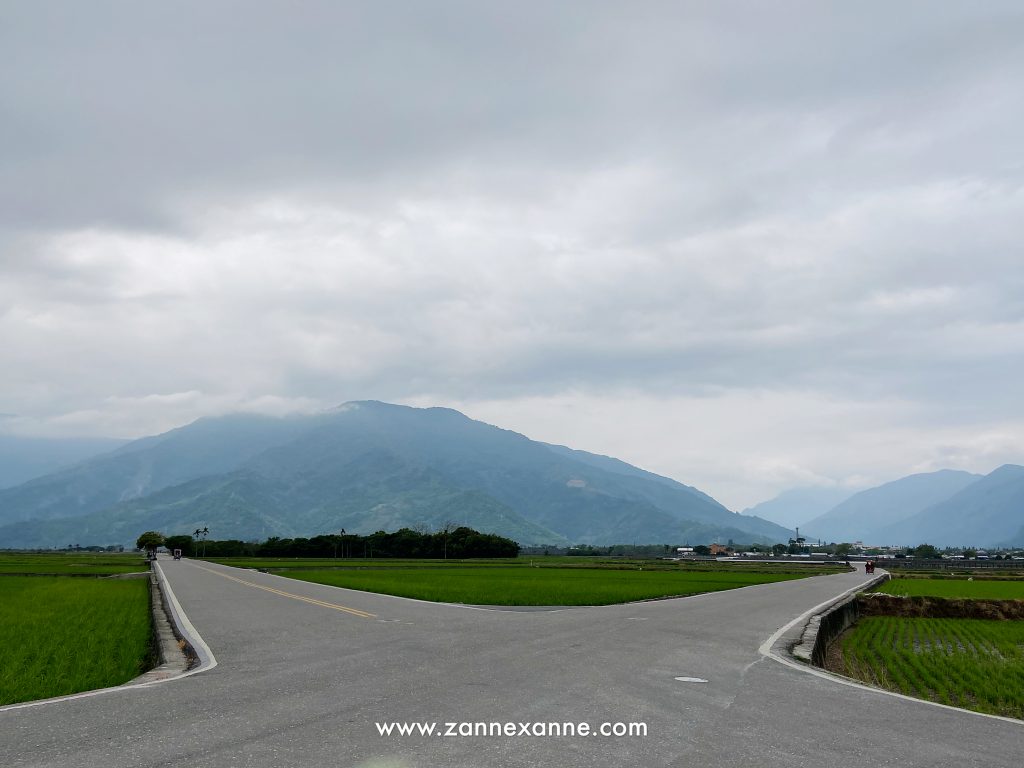 TAKESHI KANESHIRO TREE (金城武树)
Brown Avenue (伯朗大道) is getting famous recently due to the commercial advertisement of Taiwanese Airline ~ EVA Air which featured the actor Mr Takeshi Kaneshiro cycling along Brown Avenue (伯朗大道) and he was enjoying his tea under a tree. And now, people named the tree as Takeshi Kaneshiro Tree (金城武树) as everyone who passed by will definitely stop and reenact the star moment beneath its branches. Takeshi Kaneshiro Tree (金城武树) had fallen down once during typhoons and the local had made it stand up again in order to share the delight and joy to the visitors who visit  Brown Avenue (伯朗大道).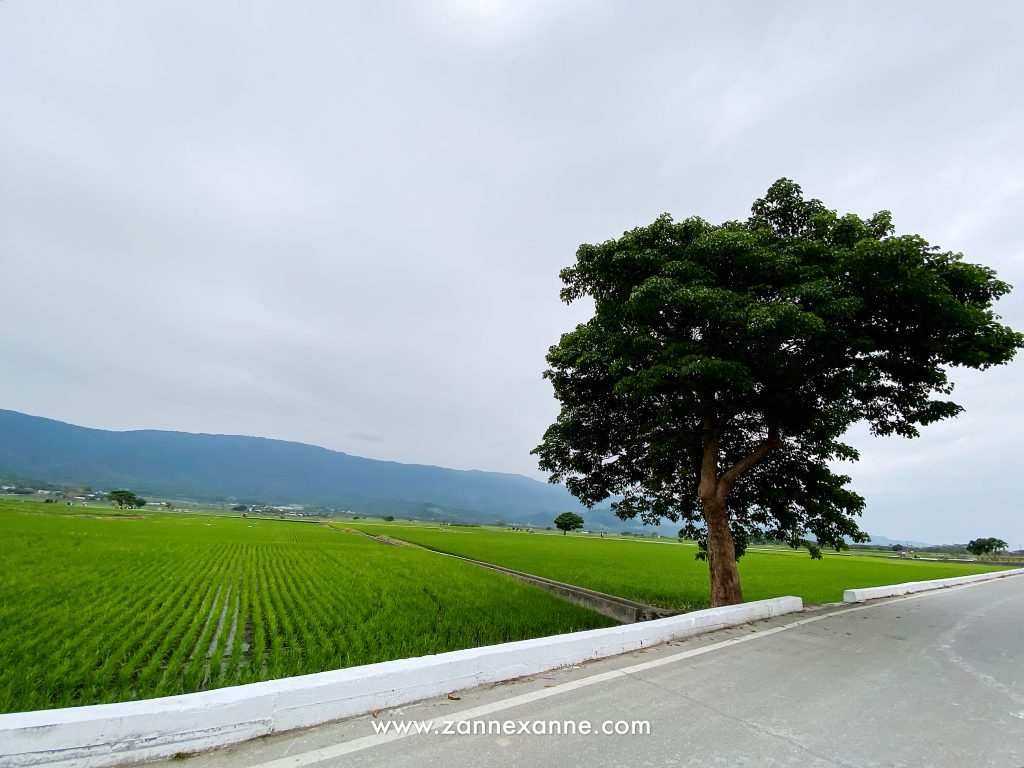 ROAD TO HEAVEN (天堂之路)
Road To Heaven (天堂之路) originally was known as Wanxin Road (万新道路). It is one of the signature landmarks in Brown Avenue (伯朗大道) where it has some pleasing curves that resemble a dragon's tail.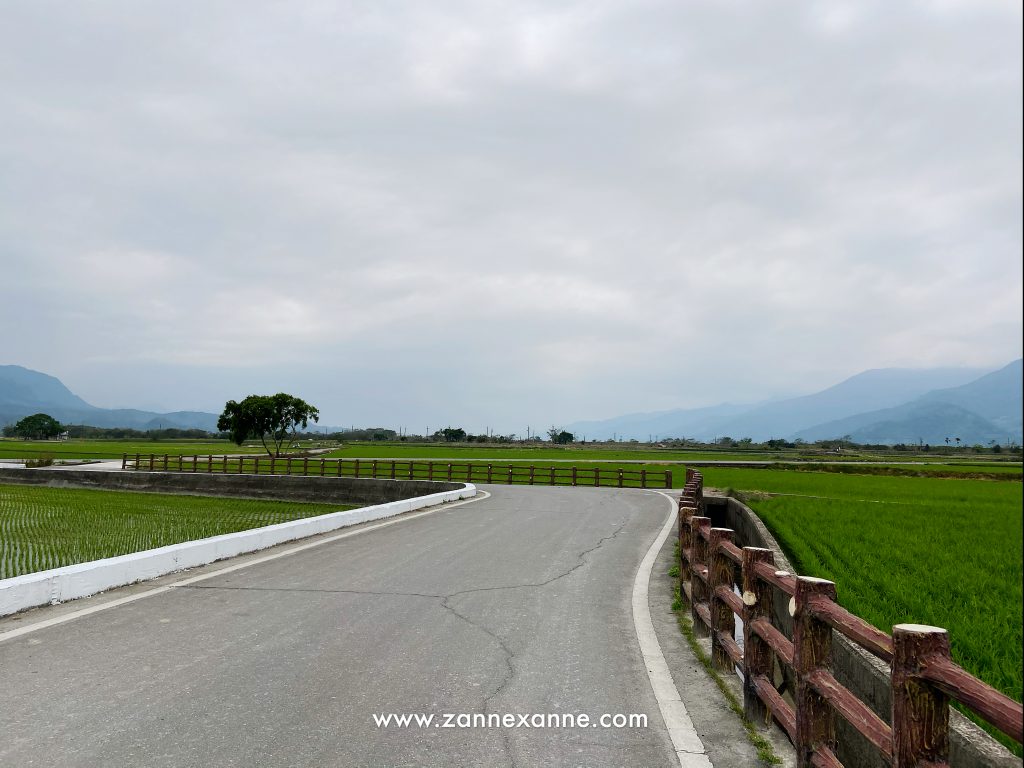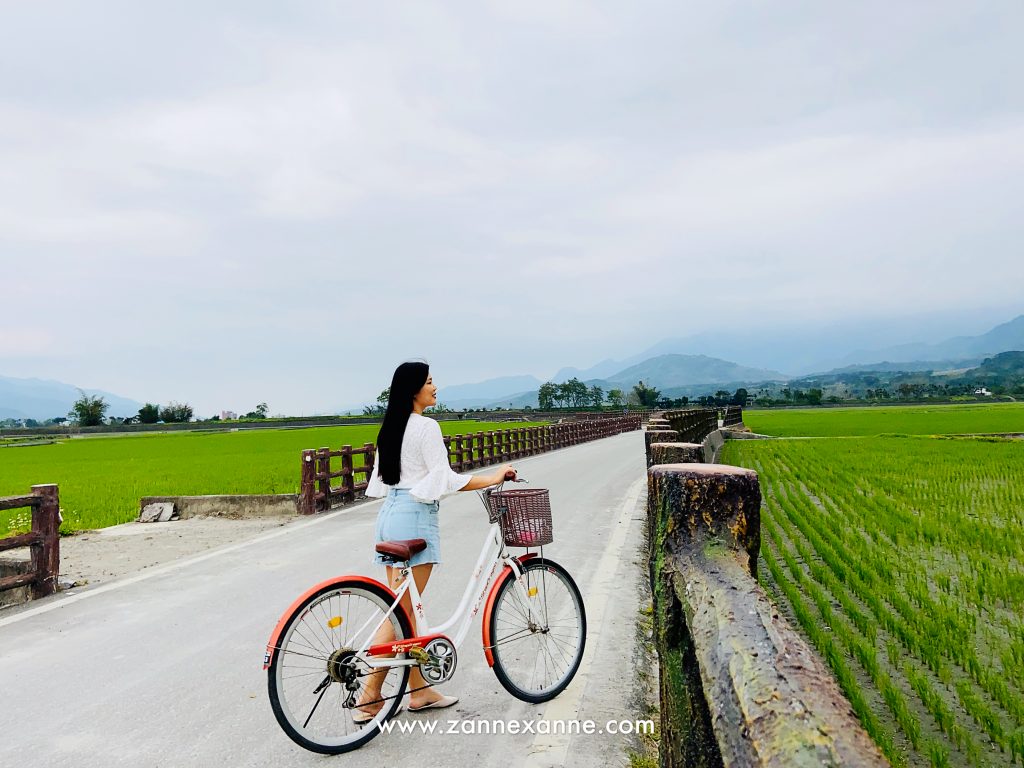 BROWN AVENUE FRAME (伯朗相柜)
Remember to stop by the Brown Avenue Frame (伯朗相柜) where  you can amaze the panoramic greenery paddy field view and breathtaking mountain scene.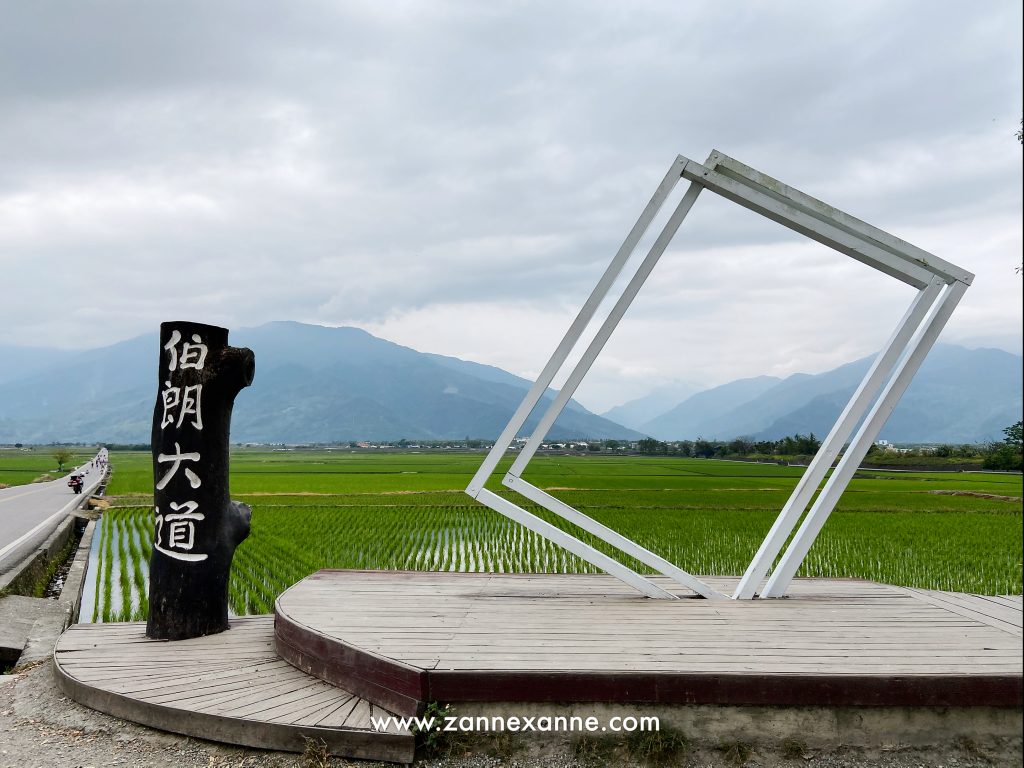 BROWN AVENUE SWING (伯朗秋千)
Brown Avenue Swing (伯朗秋千) is one of my favourite parts in Brown Avenue (伯朗大道) where it manages to attract a lot of tourists to take the picture with swing and the greenery paddy view.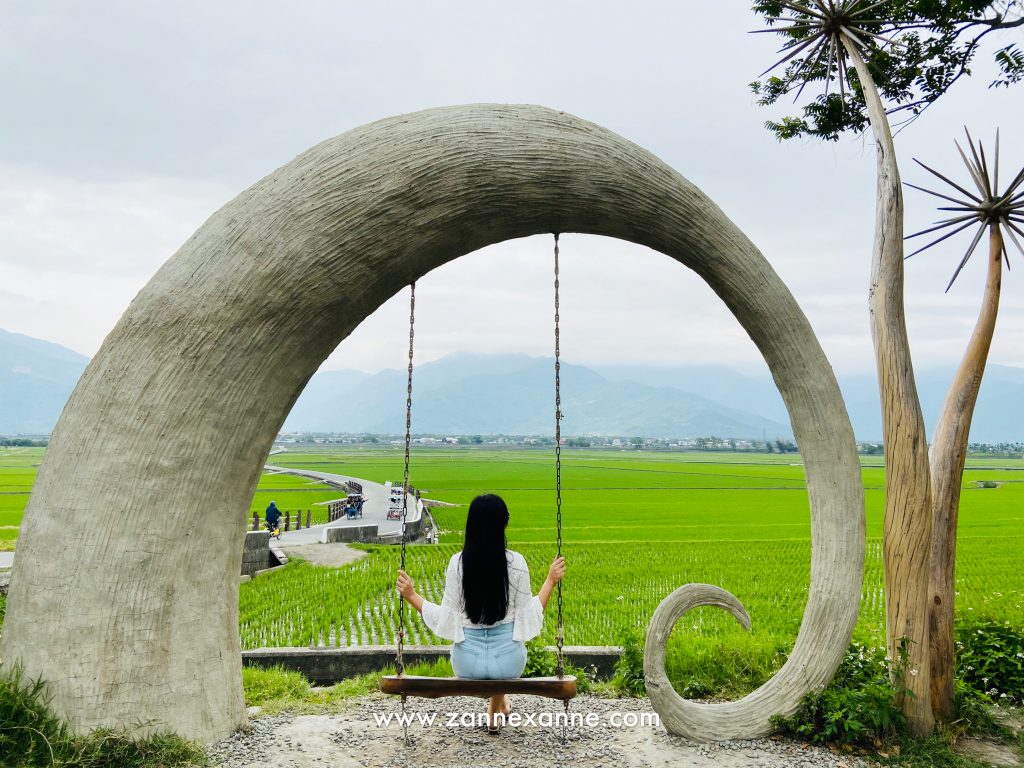 OVERALL THOUGHT
Brown Avenue (伯朗大道) is definitely a scenic cycling route with a beautiful picturesque paddy filed setting in Chishang (池上). I feel delightful and enjoy my 2 hours ride comfortably through the peaceful paddy field. It really makes me want to visit Brown Avenue (伯朗大道) again!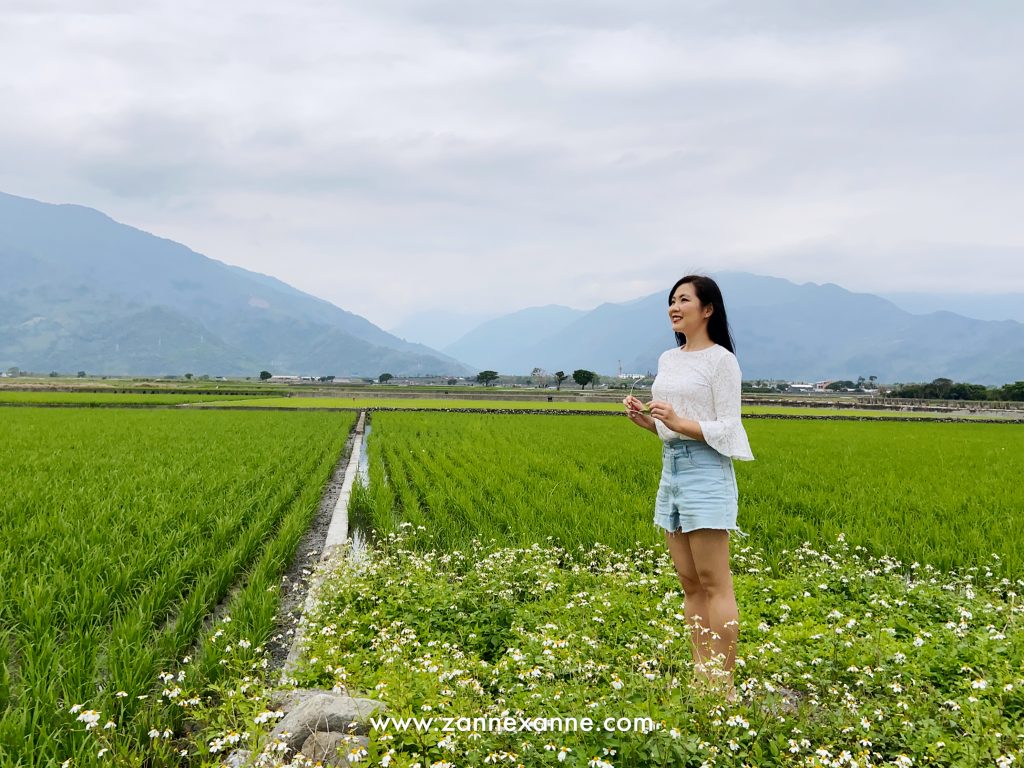 BROWN AVENUE | 伯朗大道
Chishang Township, Taitung County 958, Taiwan
RATING
⭐⭐⭐⭐⭐