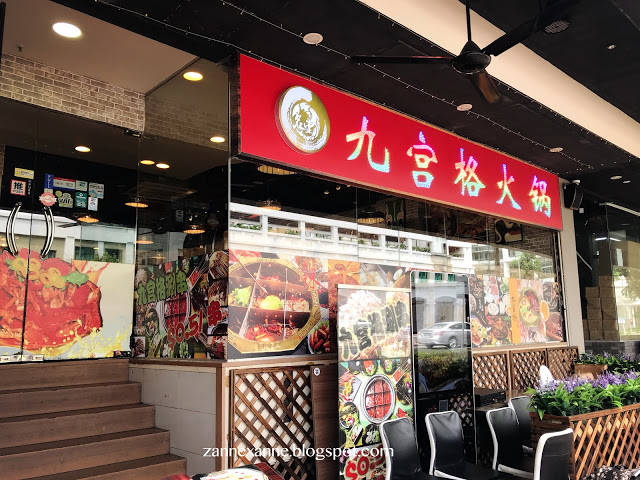 九宫格火锅 | Jiu Gong Ge Hotpot Review By Zanne Xanne
My friends love to seek opinions from me especially about what to eat, where to travel and what should we do. Jiu Gong Ge Hotpot (九宫格火锅)  came across my mind when those questions thrown to me again. It is one of our best choices because the price is within our budget and we have a nice place to hang out for the entire afternoon. Furthermore, they provide free WIFI for their customers too.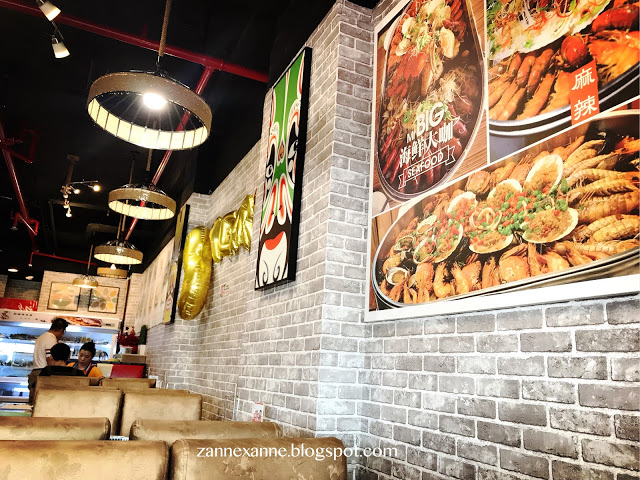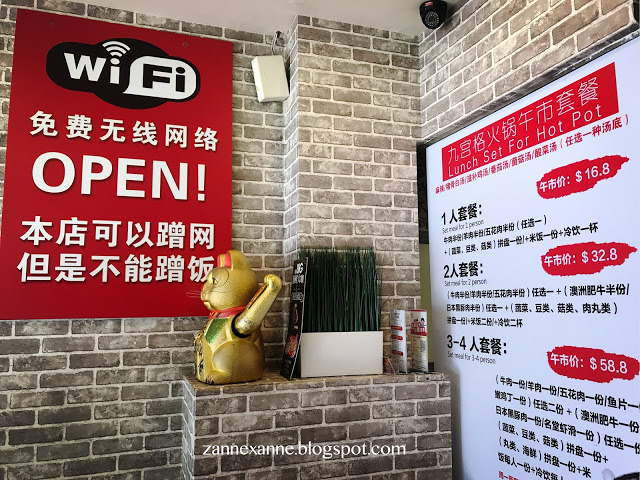 Jiu Gong Ge Hotpot (九宫格火锅) is just located at Bugis Cube which opposite Bugis Junction. As a fan of  mala hotpot, you have another option that consists of massive portions of seafood that can satisfied your feel. The entire set is perfect for sharing among your friends too.
WHAT SO SPECIAL 
The hotpot was served in 9 sectors and the middle part is the hottest sector that is good for cooking meat. The other sector is good for cooking your side dishes and triangular for the vegetables.  In addition, there's a self service corner that enables you to create your favourite sauce to go with your food as well. You can refill your hot or iced water without any charges.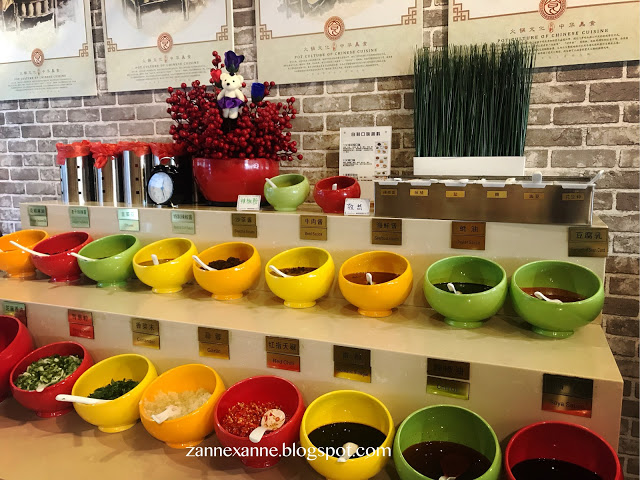 For those who craving for seafood, you can choose their seafood set which is costed at $118 (2-3pax), $148 (4-5pax) and $198 (6-7 pax) excluded tax. The price is reasonable and they served with plenty of fresh and delicious seafood such as lobsters, prawns, crabs, clams and etc.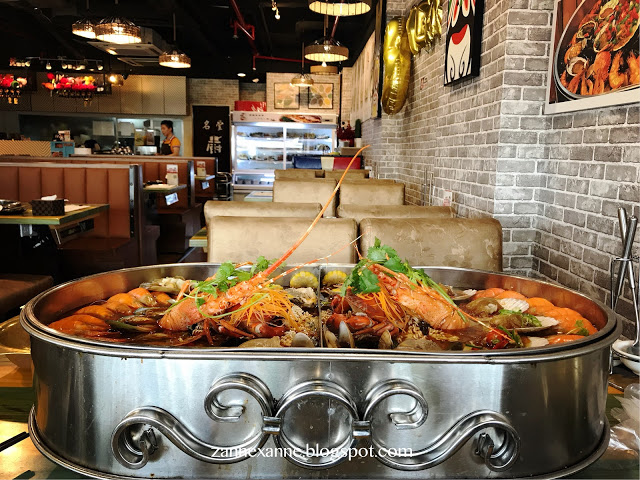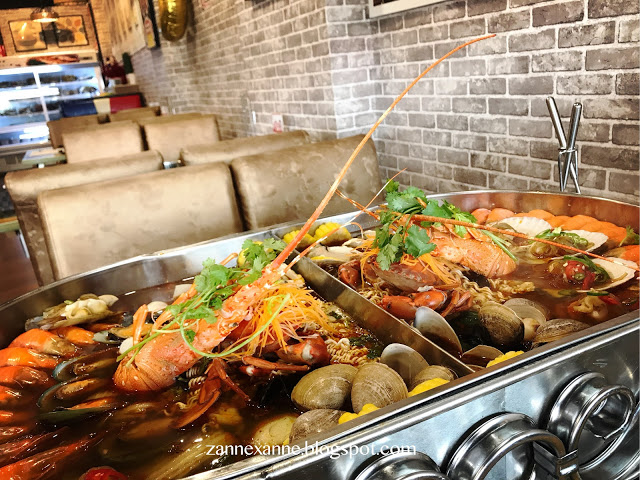 The food was delicious and the staffs are friendly too! If you can't hold the level of spiciness, you can order their clear soup base. Furthermore, they go for extra mile by providing us an antique bowl to collect our food waste and a few pairs of gloves to eat with the food.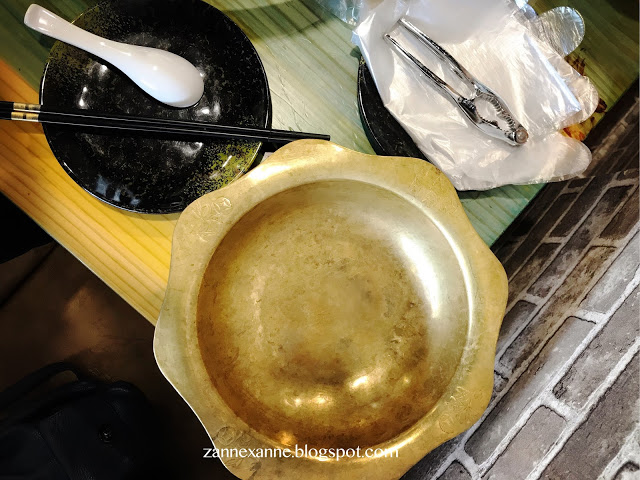 So for those who are craving for some delicious and spicy food, Jiu Gong Ge Hotpot (九宫格火锅) is a good place that you shouldn't miss out for gathering and nice food!
OVERALL THOUGHT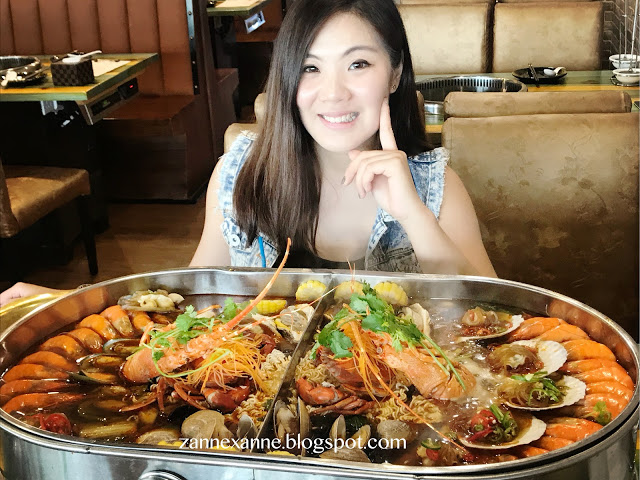 The seafood looks big and we almost can't finish it although we have a few big eaters here. Moreover, the food presented to us is same as the commercial ads that show on the social media. It's definitely value for your money and I would rate 4/5  for my overall dining experience.
Jiu Gong Ge Hotpot | 九宫格火锅 
#01-02, Bugis Cube, 470 North Bridge Road, Singapore 188735.
Operation Hour | 11am – 11.30pm
Tel | 6338 3405