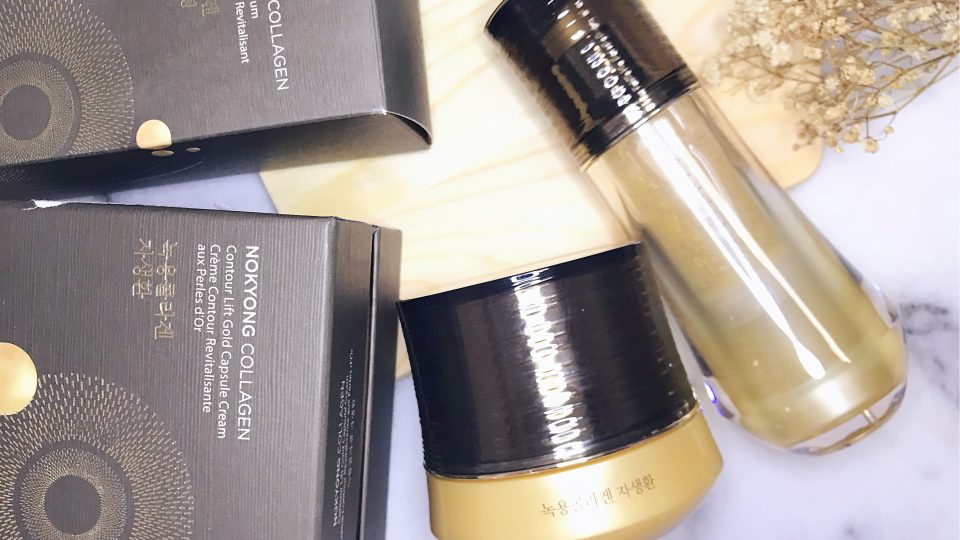 The Face Shop Nokyong Collagen Contour Series Review By Zanne Xanne
Women and men consist of 8 aging lines on their face that make us appear older as we age. These are our facial contour line and part of them are located on our forehead where you may see it when you are frowning. Some are located between our eye area (crow's feet), under eyes (fine lines), laugh line, lips and neck.
Recently, I was fascinated with The Face Shop Nokyong Collagen Contour Series which were packed and designed in a royal gold and luxurious packaging. As we grow older, our metabolic rate actually slows down due to the decrease in hormone production, thus we should start our aging prevention earlier when you are going to hit 30. Hence, I'm going to review The Face Shop Nokyong Collagen Contour Lift Gold Capsule Cream and Contour Lift Serum that I have been using them for a month.
MAIN INGREDIENT
One of the main ingredients of Nokyong Collagen Contour Series is the collagen that derived from the premium eastern herbal deer antler. It contains collagen and fatty acids that help to promote cellular renewal and provide anti oxidizing benefits on top of its health implication. In addition, it also consists of niacinamide and peony root extract for skin elasticity improving and dark spot reducing benefit.
NOKYONG COLLAGEN CONTOUR LIFT GOLD CAPSULE CREAM
The Face Shop Nokyong Collagen Contour Lift Gold Capsule Cream contains of gold extracts that help to firm and tighten the facial contour. The luxurious viscous essence soaked golden capsule has a unique texture which is a type of amino acid that derived from silk worm with decent smoothing and moisturizing benefits that helps to smoothen the facial line appearance. It has a nice and floral scent too! You can easily burst the gold capsule into a soft gel that able to melt well with the viscous essence around it.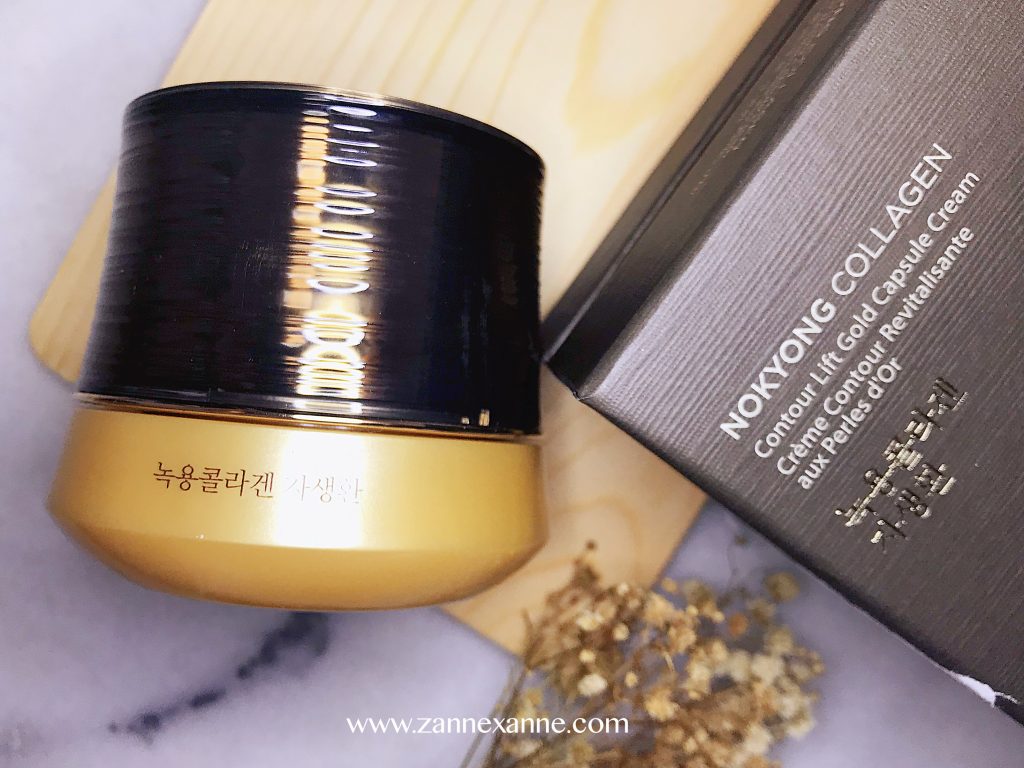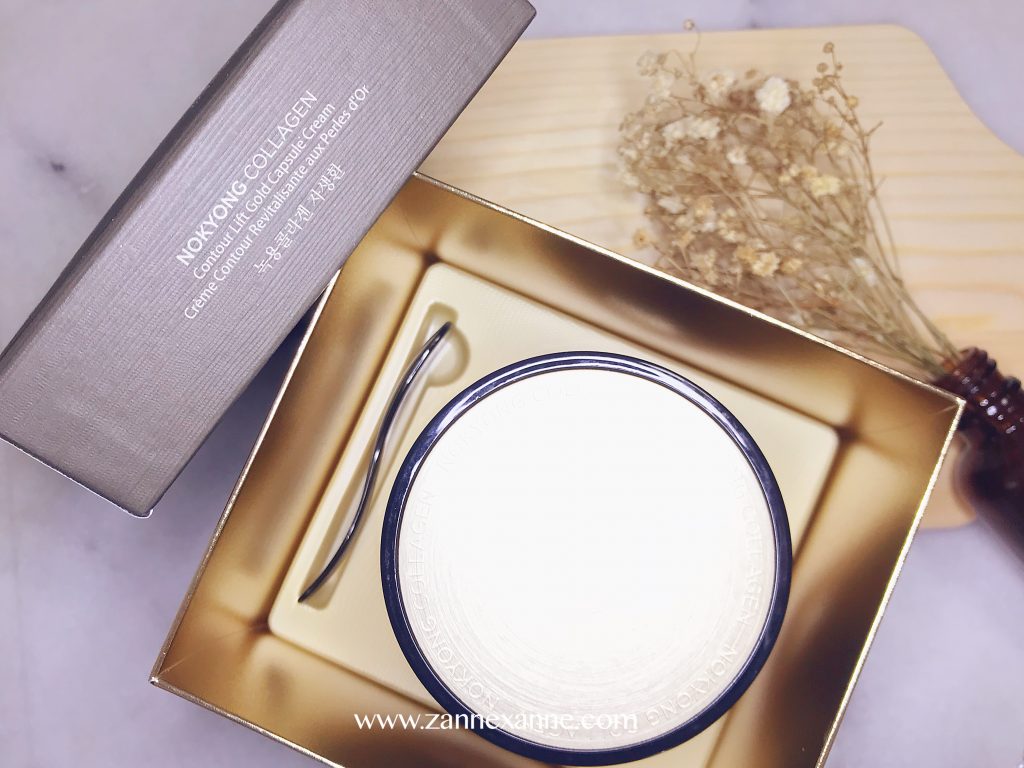 REVIEW
This anti aging Nokyong Contour Lift Gold Capsule Cream can be used as a booster during your regular evening moisturizer as it contains powerful natural extracts such as niacinamide for brightening and collagen for lifting and firming purpose. I don't use it everyday as mine is combination sensitive skin and if I apply regularly I may have acne problem. The gold essence is a bit sticky and if you are having acne problem like me, you may just apply them around your aging lines but not the entire face. I usually target my cheek bone and neck as these areas have an obvious aging sign.
RATING ⭐⭐⭐⭐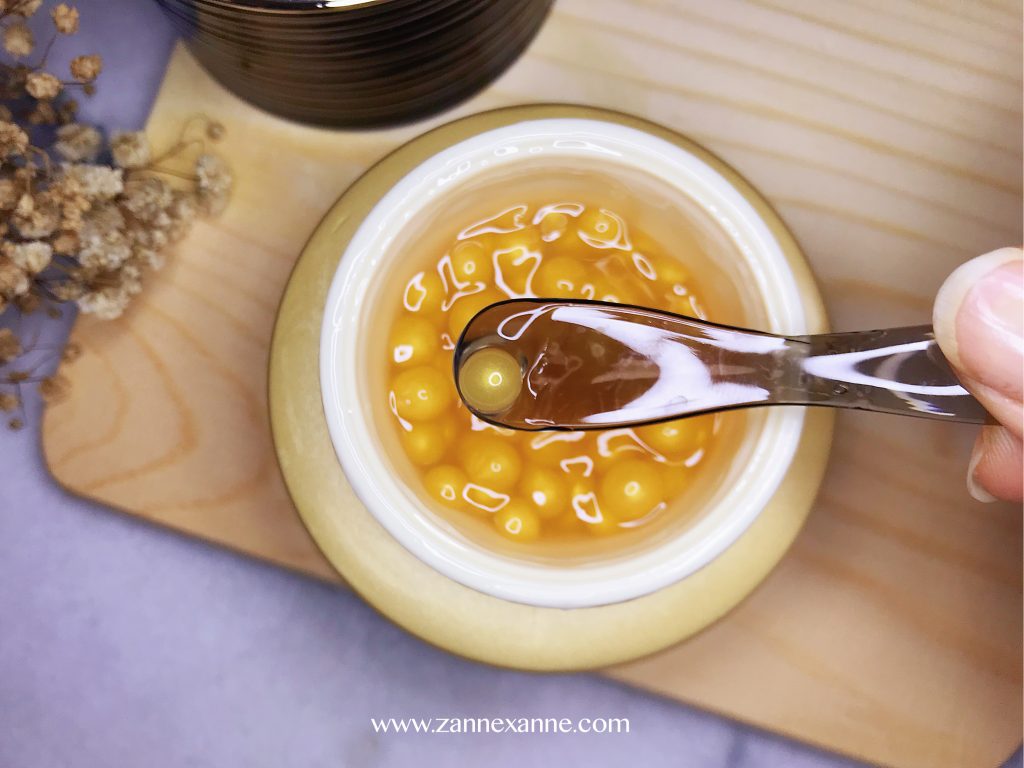 NOKYONG COLLAGEN CONTOUR LIFT SERUM
The Face Shop Nokyong Collagen Contour Lift Serum is an intense face rejuvenating serum that firms and hydrates the skin around the 8 zones of the face in order to create a youthful appearance and leaves your skin feeling lifted and plump. It is a 45ml clear serum with some sparkling gold thread that helps in lifting and massage effect to the face. Use it twice a day after toner in the morning and night.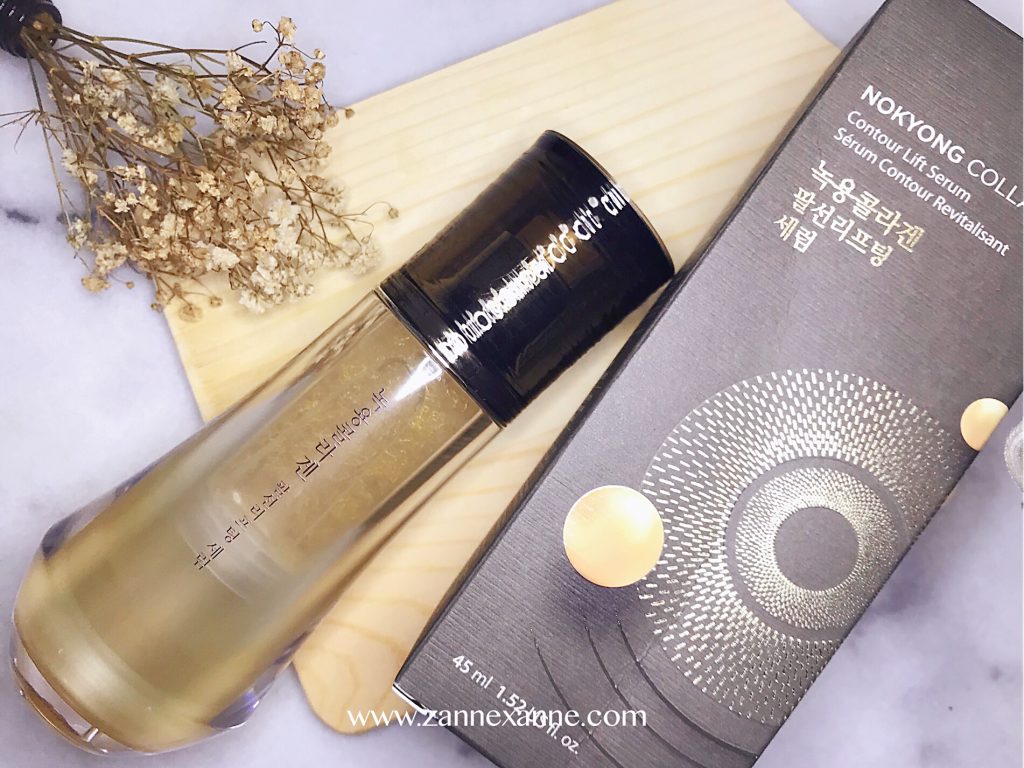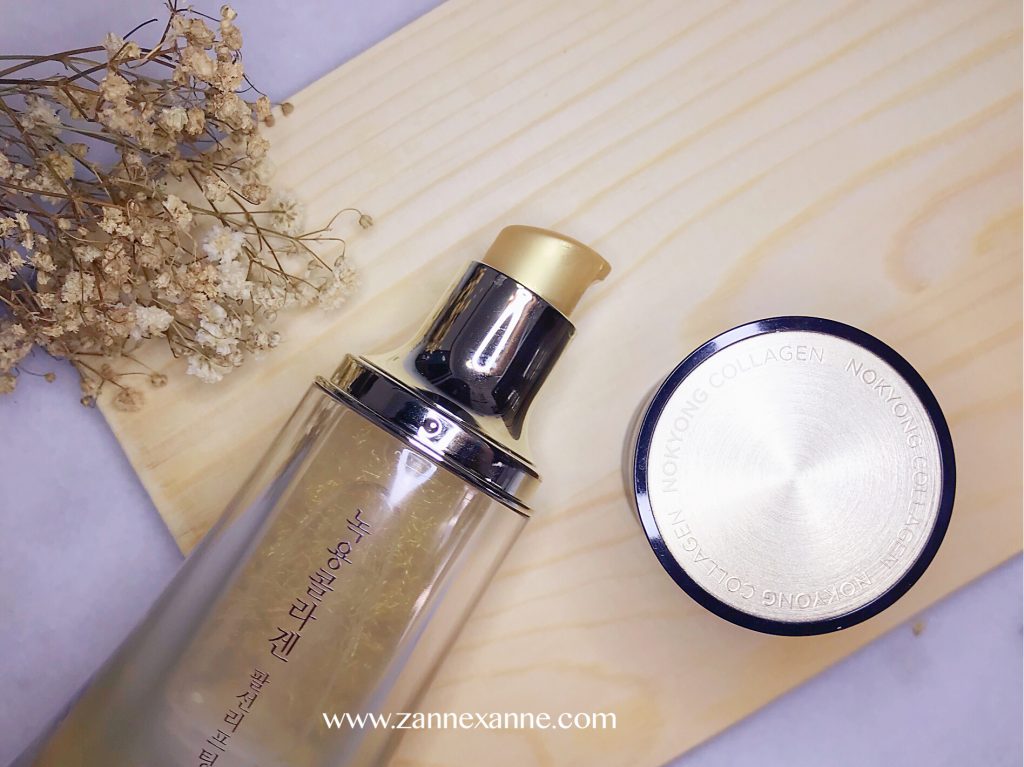 REVIEW
I love the Contour Lift Serum very much as I can feel the instant firming effect after applied and it is very easy to be absorbed by our face. You can feel your face clean and tight instantly after the smooth application. Compare with Nokyong Contour Lift Gold Capsule Cream, I used this lift serum everyday after my toner. Just simply dispense 3 pumps and gently apply on the face starting from inside and working outward along the skin texture. This is one of my favourite and MUST HAVE aging prevention serum for now.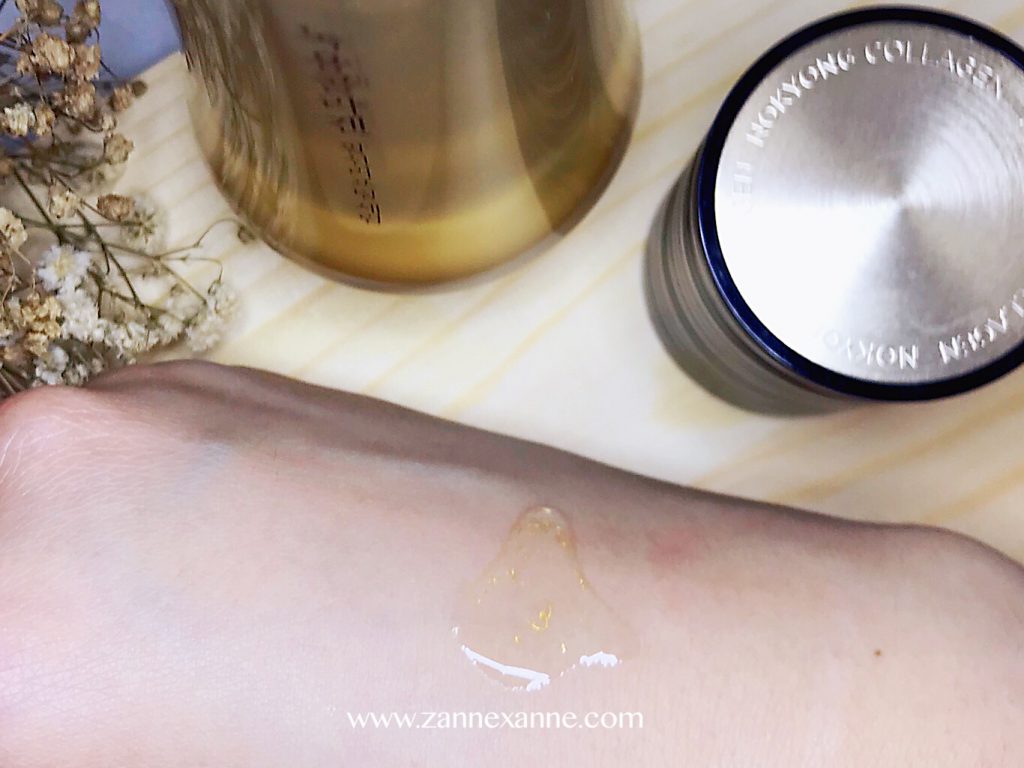 RATING ⭐⭐⭐⭐⭐